HEADSHOT PHOTOGRAPHY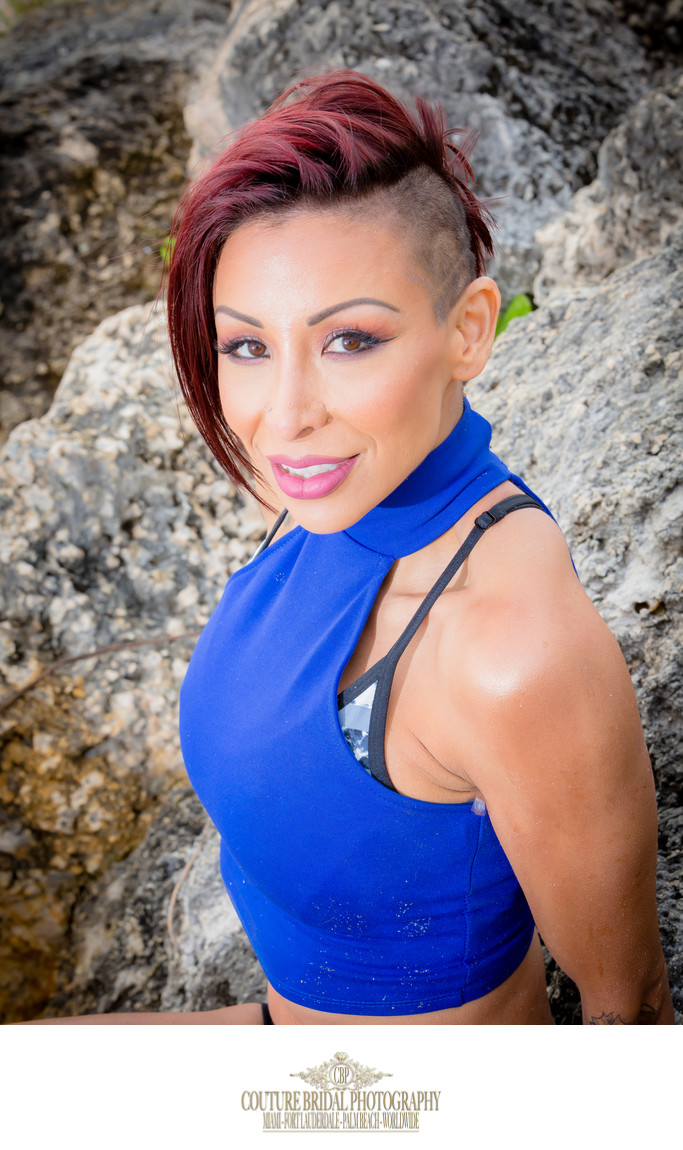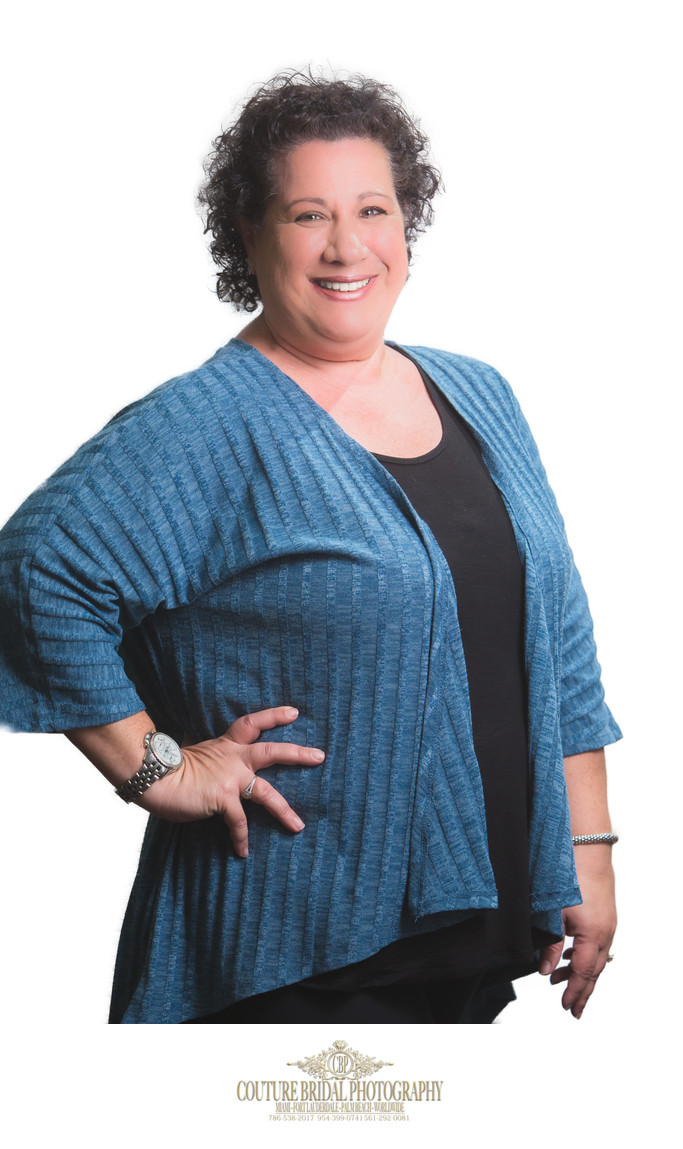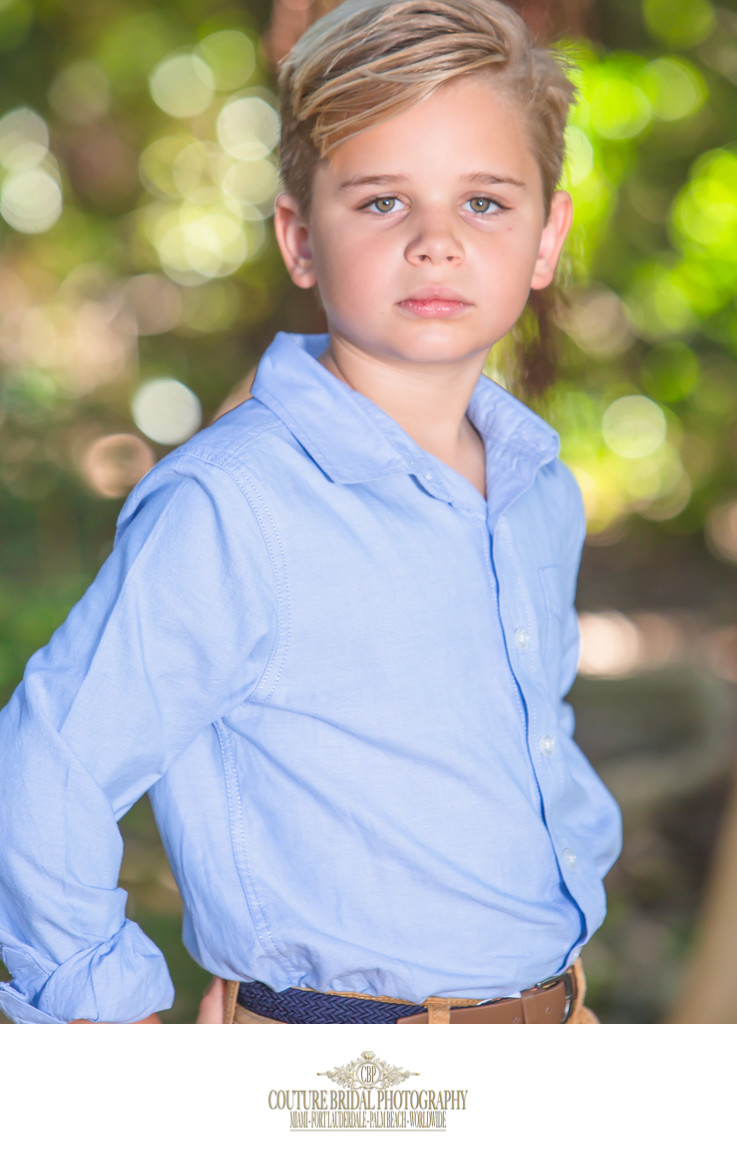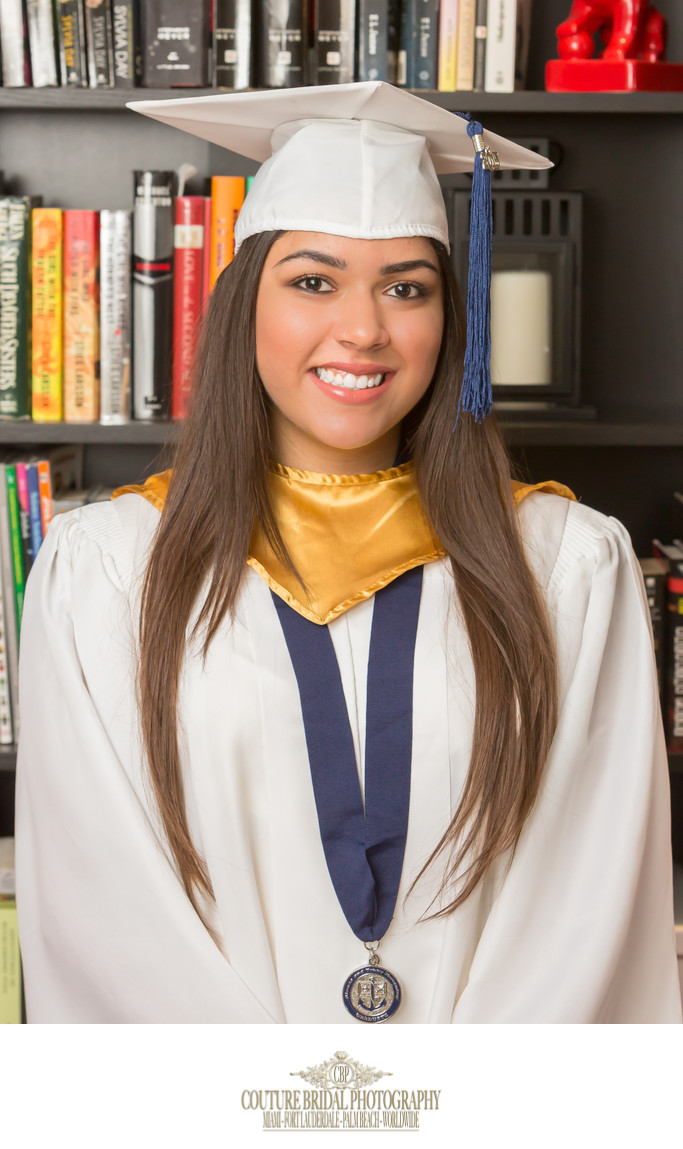 On-location headshot photography in South Florida for your convenience!
Thank you for visiting our website in your search for headshot photography. We offer headshot photography on-location throughout South Florida for the most personalized professional photography experience you deserve. Whether you require business portrait photography, business headshot photography, corporate portrait photography, corporate headshot photography, real estate portrait photography, real estate headshot photography, actor portrait photography, actor headshot photography, social media portrait photography, social media headshot photography, LinkedIn headshot photography or dating site profile photography we have your covered.
As professional photographers based in Fort Lauderdale, Florida we are centrally located to provide prompt on-location portrait photography to meet your specific personal or professional needs at your home or office to save you time, reduce stress and allow you to be where you need to be in your competitive fast paced business environment.
Why do I need headshots?
Headshot photography is one of the most highly requested services we offer as professional photographers. Regardless of your profession, nearly everyone needs a headshot for one reason or another. Most south florida businesses like to put head shots of their employees on their websites and social media to add a personal touch or identify their employees positions and event accomplishments.
Individuals also need headshots for their websites, portfolios, social media pages and even dating sites. As of recent nearly everyone seems to have a side business with many creating highly niche services that requires that require a specialized headshot.
What is a headshot?
Headshots are photos that focus on the face. They provide a quick look at you and help people put a face to your name. They are usually corporate in nature, meaning they are for business purposes. But the lines between business and personal life blur as our lives become more connected through social media. More and more professional-style headshots are used for Facebook, Instagram, and LinkedIn profiles.
Classically, you'd find headshots on a businesses website to give it a professional but personal touch. Some professions, like realtors or lawyers, rely heavily on headshots for marketing purposes. Actors and models need good headshots as part of their portfolios. Some businesses ask for headshots to be included with resumes and job applications.

So who needs a headshot? Basically, everyone does!
Types of corporate headshots: Editorial Vs. Professional Headshots
There are two types of corporate headshots south Florida professionals choose based on the message they need to convey in their photos; editorial headshots and professional headshots.
Editorial headshots
are usually taken within your workplace. Editorial head shots more interesting than a plain background used for professional head shots, yet show the environment that you work in to better emphasize what you do or the service you provide combined with peek into your personality and enthusiasm for the service you provide. For example, a carpenter might have their editorial portrait taken in their work shop, wearing eye protection as they work on intricate piece. This type of photo shows professionalism, safety and skill in the field of carpentry. An editorial headshot or portrait is typically used for online marketing, website about pages, magazines, published articles and business profiles.
Professional headshots
are typically done in a studio with a neutral background and special lighting so the focus is completely on you. The exception, we bring the studio to you without our portable backgrounds and professional lighting. In a professional head shot or portrait, your shoulders and top of the bust are usually the only part of your body visible. Your wardrobe can be professional or casual based on the company, your role and the message you want to convey.
Professional headshots are often used many large companies for employee recognition, presentation and identification. A headshot is a must on social media sites, such as Linkedin and Twitter, and on CVs(Curriculum Vitae) as a profile picture.
Corporate Headshot on-location throughout South Florida
Brownsville, Coral Gables, Coral Terrace, Country Club, Country Walk, Cutler Bay, Doral, El Portal, Fisher Island, Florida City, Fontainebleau, Gladeview, Glenvar Heights, Golden Beach, Golden Glades, Goulds, Hialeah, Hialeah Gardens, Homestead Base CDP, Homestead, Indian Creek village, Ives Estates, Kendale Lakes, Kendall Kendall West CDP, Key Biscayne, Leisure City, Medley, Miami Beach, Miami, Miami Gardens, Miami Lakes, Miami Shores, Miami Springs, Naranja, North Bay Village, North Miami Beach, North Miami, Ojus, Olympia Heights, Opa-locka, Palm Springs North CDP, Palmetto Bay, Palmetto Estates, Pinecrest, Pinewood, Princeton, Richmond Heights, Richmond West CDP, South Miami, South Miami Heights, Sunny Isles Beach, Sunset, Surfside, Sweetwater, Tamiami, The Crossings, The Hammocks, Three Lakes, University Park, Virginia Gardens, West Little River, West Miami, West Perrine, Westchester, Westview, Westwood Lake, Boulevard Gardens, Broadview Park, Coconut Creek, Cooper City, Coral Springs, Dania Beach, Davie, Deerfield Beach, Fort Lauderdale, Franklin Park, Hallandale Beach, Hillsboro Beach, Hillsboro Pines, Hollywood, Lauderdale Lakes, Lauderdale-by-the-Sea, Lauderhill, Lazy Lake, Lighthouse Point, Margate, Miramar, North Lauderdale, Oakland Park, Parkland, Pembroke Park, Pembroke Pines, Plantation, Pompano Beach, Roosevelt Gardens, Sea Ranch Lakes, Southwest Ranches, Sunrise, Tamarac, Washington Park, West Park, Weston, Wilton Manors, Acacia Villas CDP, Atlantis, Belle Glade, Boca Raton, Boynton Beach, Briny Breezes, Cabana Colony CDP, Canal Point, Cloud Lake, Delray Beach, Glen Ridge, Golf, Greenacres city, Gulf Stream, Gun Club Estates, Haverhill, Highland Beach, Hypoluxo, Juno Beach, Juno Ridge, Jupiter Farms CDP, Jupiter Inlet Colony town, Jupiter, Kenwood Estates CDP, Lake Belvedere Estates, Lake Clarke Shores, Lake Harbor, Lake Park, Lake Worth, Lantana, Limestone Creek, Loxahatchee Groves Manalapan , Magnolia Park, North Palm Beach, Ocean Ridge, Pahokee, Palm Beach Gardens, Palm Beach Shores, Palm Beach, Palm Springs, Pine Air CDP, Plantation Mobile Home Park, Riviera Beach, Royal Palm Beach, Royal Palm Estates, San Castle CDP, Schall Circle, Seminole Manor, South Bay, South Palm Beach, Stacey Street, Tequesta, The Acreage, Watergate CDP, Wellington, West Palm Beach, Westgate CDP, Westlake
Preparing for your headshot photography session
1. Your look
Now its time to think about what your best side is. LOL! Most people are very self-conscious about their facial features. As a professional photographer I'm very used to being told this, so don't be embarrassed to tell me about anything you are self conscious of. As an example, one of your eyes is slightly bigger or shaped different than the other. It's no big deal, I'll photograph you at different angle, so the change in perspective makes both eyes look the same size and shape or even completely unnoticeable.
2. Your smile
Most people know whether they typically smile with their teeth showing or not. Even for professional headshots, smiling both with and without showing your teeth work, so go ahead and smile whichever way is most natural for you. A forced smile isn't the best look for most and might even make you come across as disingenuous or worse sneaky! When you recognize a 'genuine' smile it's usually their eyes that give it away. So while we're doing your headshots think of someone or something that makes you crack up laughing, this will deliver the most relaxed version of you and give you a great, genuine smile! If not, I have knack for making people laugh...... Anyway, your headshot photography experience will be a fun one.
3. What to wear
Think simple when it comes to wardrobe.
Men, pick your favorite suit in a preferably dark color, such as grey or navy blue. Stay away from bold patterns and colors and shiny ties. Bold patterns, colors and shiny multi-colored ties detract from your face and can come across as unprofessional. If you aren't one to wear a tie, wear a sweatshirt or jacket or some other kind of layer to break things up and keep you from looking like you have floating head!
Women, choose a professional suit or a classic office-wear outfit. Don't pick any bold or distracting patterns, although small pops of color here and there can work well for ladies. Avoid short sleeves since they can look quite unprofessional and also detracts from your face. As for wearing jewelry, anything subtle and classic is a big yes, anything clingy or flashy is a definite no. We want to avoid making your jewelry stand out more than your face!
There aren't any strict rules for "what to wear" for your headshot photography session, so long as your appearance, style and choice of color properly reflects and represents your company.
As an example, most startups allow for a much more "relaxed" style which has been widely adopted. Jeans, t-shirts, and trainers are typically allowed and the idea behind this look is, that you come to work dressed how you would dress in everyday life.
4. Your posture
Body language means everything when it comes to appearing confident. Keep your back straight and avoid hunching your shoulders. Visualize the posture a ballet dancer has, yet don't overdo it either or you'll look too rigid. Don't put your hands in your pockets or cross your arms unless you want to convey a message of power, confidence and confidentiality.
The crossing of arms displays a closed body language and can make you seem unapproachable, yet if taken properly can work for law enforcement, security, banking, legal and other professions where attributes people are looking for include, strength, power, confidence, trustworthiness or in control. Take into consideration your company's main values, morals and purpose so I can help your portray and display those messages through body language.
5. Your Hair
Refrain from dying your hair right before your headshot session, this rule is especially imperative for men. Freshly dyed hair can look overly vibrant when first colored and usually takes 1-2 weeks for the color to dull down and look more natural.
6. Make-up
Many of our clients ask if hiring a professional make-up artist is a good idea. It's completely up to you and what look you're going for along with how and where you plan to use your headshots. Consider you also want your headshot to be easily recognizable and you also don't want your make-up to overpower the photo.
Additionally, our high end professional cameras can and will pick up any clumps of mascara or dark lipstick, so avoid going heavy on the make application. As a really good rule of thumb to follow is to the sort of make-up you would wear to a formal dinner or guest to a wedding, where the steak costs $30 but not $70.
Why is headshot photography important?
Corporate headshots give your potential customers confidence when their seeking information about your business or services. A great headshot reassures clients that there is a real person behind the services you provide and how trustworthy you will be. Just remember the first impression you make on a potential client is important. Choose the attire, good posture and the attitude that best represents you, your services, organization and good values. Besides that, all you have to bring with you to your headshot photo session is happy mood and relaxed attitude.
5 Great reasons to have corporate headshots done
Headshots of you and your employees will highlight your company's human side. To highlight your brands image with beautiful, high-quality headshot photos of your employees allows potential clients to feel they can relate more to you and your employees and confidence in the services your company provides. Corporate headshots are a great way for you to build a solid online reputation, and even more importantly to reinforce your company's values and trustworthiness.
1. Evoke empathy through your professional headshots
Regardless of the industry your business represents, creating an emotional connection to the person being the decision to choose you among others in your field is what matters. A potential client has to feel confident they are choosing the right company that also represents their own values and reputation is crucial to being chosen over your competitor.
The key to creating a mutually beneficial and trusting business relationship with any client is to be as honest and transparent as possible. More importantly, you must put your employees in the forefront since they ultimate represent you and your values. Trust is a highly subjective emotion rather than a rational act. Empathy is triggered by human contact and interaction. The headshot photo and content explained who you and your employees are add trigger empathy through visual contact and interaction.
2. Highlight your staff in their best light
Corporate headshot photos are the best way to display the image and values of your company and employees. Not having professional photos on your website will make for poor user experience with bland look that doesn't offer identity. Yet, a website with poor photography is even worse than a site without images. Consider if you didn't take the time to get amazing professional headshot photos of yourself or employees, how that represents your values, trustworthiness and abilities to provide a service. Poor photography on a website can be catastrophic for your reputation.
You can avoid any negative issues by putting yourself in your client shoes, and looking at your website from their perspective. Think, do your employees make you want to work at your company? To get attractive, high-quality headshots, hire us for your professional headshot photography, our photography will give you the ability to leave a great impression of your company.
3. Headshots are great for personal use too!
A corporate headshot is not just a professional photo to add to your website, but can also be a personal asset to have. Your headshot can be used for your CV, business card or LinkedIn profile, social media file and even a dating profile. A social media profile with a photo is 14 times more likely to be viewed, according to Sprout social. A professional headshot allows you to introduce yourself , which makes you more memorable than just a name and description.
4. Improve your Brand Image
Professional photography at your corporate events will improve your brand image dramatically. High-quality professional photos will give your company a professional look, respectability and brand identity. These professional photos taken during your corporate and special events can be used in marketing campaigns to promote your company and its values.
Additionally capturing natural, candid shots of your employees in the workplace will show a genuine relatable side for potential customers to consider when looking to do business.
Professional photos candidly captured of your actual employers at work (instead of obvious cookie-cutter stock photos) will create a human connection between your company, your employees and potential clients.
Nowadays, in our digital age, the important human connection is often lost due to less physical interactions and increasing online interactions . Professional photography can be utilized to act as an introduction to your company's brand and your staff. Marketing campaigns that include high-quality professional photography can highlight the unique elements that comprise your organization and compel prospects to take an interest and reach out to you for the services they require.
5. Improve Employer Branding
Employer branding is quickly becoming incredibly important, especially in our digital age, so what exactly is employer branding? Employer branding is the newest form of promoting a company as an employer of choice to a specific targeted audience for which the company needs to recruit and retain. Every company has employer branding, the branding identifies as a company as an employer of choice. More importantly, whatever the company is promoting must be true, credible, relevant and aspirational.
About Couture Bridal Photography
Elegant. Romantic. Timeless. We are a group of creative photographers in Broward County with a passion for storytelling. Founded in 2008, our studio has been recognized as the best Wedding Photographers in Fort Lauderdale and South Florida by various publications, websites, and groups. We'd love to meet with you anywhere in South Florida and show you our albums and other print photography products. We can also provide more information on our Wedding Cinematography and introduce you to our team!
Fort Lauderdale Wedding Photographer