PHOTOGRAPHY GALLERIES
PROFESSIONAL FORT LAUDERDALE PHOTOGRAPHER
As a professional photographer in Fort Lauderdale, I have the pleasure of meeting some of the most incredible people from all walks of life. The honor of being chosen as someones photographer is even more fulfilling, because I get to capture and create the images that define their individual moments in time, to be preserved forever in print. I am as passionate about photography, as I am about raising my children, Each is special and has their own needs based on their individual personalities. Just like the people I meet who choose me as their photographer for engagements, weddings, maternity or family portraits. Sometimes, I'm even asked for fashion, fitness and boudoir photography sessions.
Here is a carefully curated collection of images based on category, so you can see my photography experience and style. In 2008, when I created and launched Couture Bridal Photography, I was strictly a wedding photographer. It wasn't to long before my brides and grooms asked if I could provide them with maternity photography. Once I started photographing my brides and grooms maternity photography sessions and then it was their families. It wasn't too long before, I was providing photography to all these couples who had hired me for their wedding photography making me their "Lifetime Professional Family Photographer".
I take pride knowing my journey as an avid photographer starting up a wedding photography studio in Fort Lauderdale could grow into so much more than I ever imagined. I've had the pleasure of being a part of many men and women's lives from the time they became engaged to having multiple children. I've been there when they purchased new homes, started their own businesses and to experience the anguish of their personal heartaches. Being a photographer, is so much more than taking pictures. I document a place, a time and moment for individuals to reflect back on whether it bring celebration or sorrow.
I hope that you enjoy my photography and you choose me and my team to provide you with the very best professional photography in Fort Lauderdale, Miami, Palm Beach or anywhere around the world. We are your very own "Lifetime Professional Photographers".
Yes, we're called one of the best Miami Wedding Photographers too!
As one of the best rated wedding photographers in Miami based in Fort Lauderdale, we are the most sought out wedding photography studios couples hire for Miami, Miami Beach, Coral Gables, Key Biscayne and South Beach weddings. Being centrally located in South Florida, we are one of the most prominent Miami wedding photography studios based in Fort Lauderdale and also serving Palm Beach.
Brides and grooms planning their wedding in Miami choose us to shoot their wedding day with our unique and distinct wedding photography style that tells a wedding day story with carefully captured, created and curated wedding photos. Couples also love our exciting and fashion forward wedding portraits which couples love for the purchase of wall art for their homes and offices along with jaw dropping images in their custom in-house designed wedding albums.
Brides and grooms in Miami also hire us for destination weddings throughout the United States, Caribbean and South America with weddings in Europe in the works. Knowing that Miami brides want us to shoot their weddings in places beyond Miami is an honor.
From barn weddings in Homestead to high end luxury weddings at the St. Regis Bal Harbour, we offer the best wedding photography prices to meet the largest variety of budgets to serve the most brides and grooms throughout Miami. We promise to always deliver the most elegant, romantic and timeless photography that tells your wedding day love story. Contact us to book your Miami wedding Photographer.
PHOTOGRAPHY WHAT MAKES US STAND OUT!
Just like an amazing meal has incredible ingredients, there's special ingredients to amazing Photography!
Hello and welcome to Couture Bridal Photography. Although, we are among the top wedding photographers in south Florida serving Miami, Fort Lauderdale and Palm Beach, we also provide a wide variety of photography services. Our professionalism, fair pricing and personalized service make us a very busy boutique luxury photography studio offering professional prints, high end luxury Italian made wedding albums and Videography.
Our Wedding Photography Style!
The most important reason we're hired for is our distinct and uniquely artistic style of wedding photography. While most wedding photographers are just taking random snapshots throughout a wedding day, we're anticipating and actively engaged in your wedding day to capture and create the most spectacular story telling wedding photography, all while being unintrusive.
We understand that not everything will go as planned throughout your wedding day, which means we can work to "set the stage" for natural and beautiful moments to take place when your wedding day is running late or important people haven't arrived on time. Another key to our wedding photography style is our extensive use of lighting. Whether were in good light, bad light or no light at all, we come prepared with the most reliable and comprehensive collection of professional lighting tools to always put our brides and grooms in the best light.
Finally, our editing style is based on natural skin tones, realistic colors and based on a classic film look that has depth, texture to evoke a sense of timelessness. Each images is looked over by Alfredo Valentine, and hand edited one by one, so that each image is absolutely perfect in composition, color, sharpness, clarity and vibrance.
We never outsource our editing, nor do we hire outsiders to edit our photos, we take your wedding photography experience personal and you won't wait forever to receive your photos. Our contract states 6-8 weeks for image delivery, we typically deliver images within 3 weeks of your wedding day!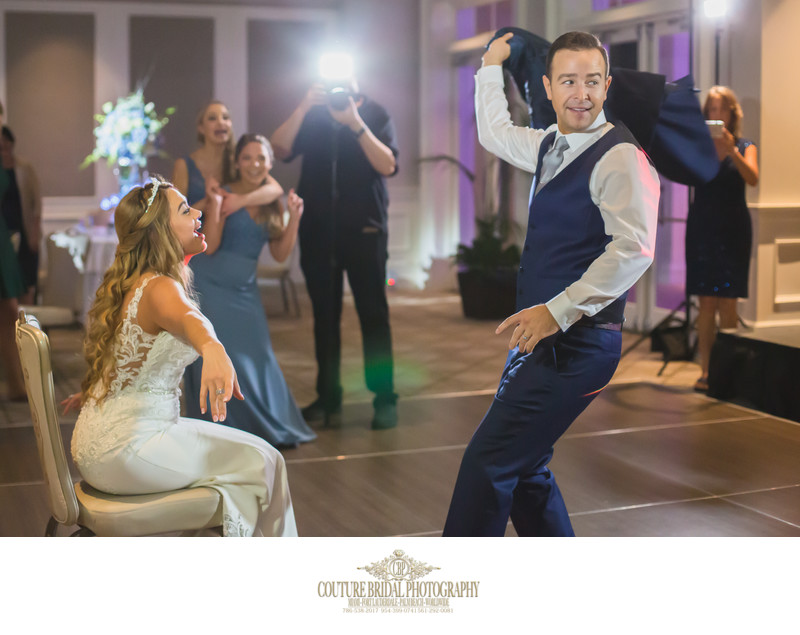 Our Wedding Photography Prices
As Fort Lauderdale's top rated wedding photography studio, we may not be the least expensive professional photography studio you'll come across in your search for a Fort Lauderdale wedding photographer, but we offer the very best value on photography. Our wedding photography prices fit within a wide range of budgets and we also offer discounted wedding photography packages as well. We also offer interest free payment options to spread your wedding photography costs up to five payments if you book us early enough prior to your wedding day.
Our wedding photography packages offer the most popular options couples want for their wedding day photography without any of the fluff and unnecessary items other photographers offer.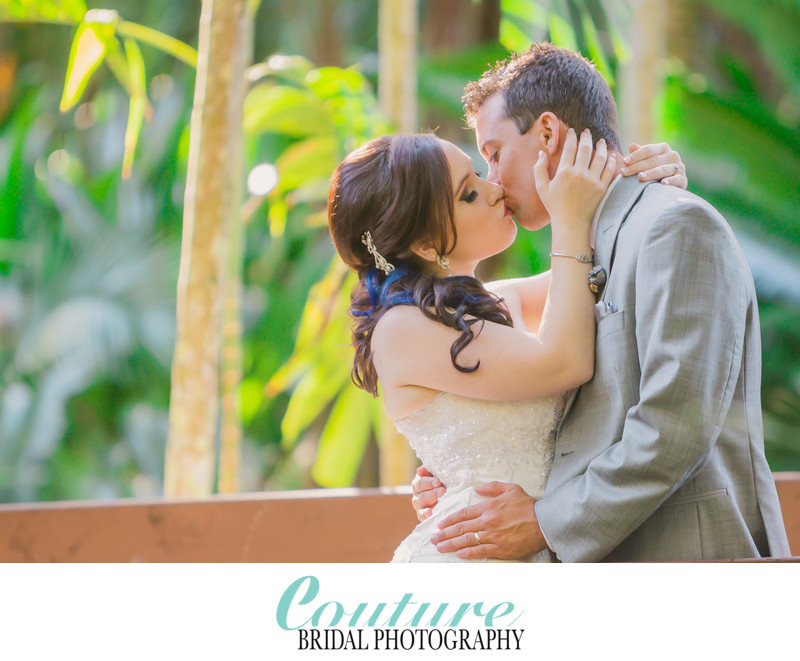 Our Wedding Photography Experience
We're among the most sought after wedding photographers in Fort Lauderdale shooting weddings throughout the United States, founded in 2008. We have photographed over 400 weddings throughout Miami, Palm Beach, Broward County, The Florida Keys, Naples, Orlando, New York City, Puerto Rico, Beverly Hills, Dallas, Colorado Springs, Charleston, Denver and Oklahoma.
We are capable and skilled to photograph any type of wedding from simple elopements to complex multi-day Indian Weddings anywhere worldwide. We have experience photographing weddings from various cultures including Vietnamese weddings, Chinese weddings, Filipino Weddings, Jewish weddings and Indian weddings.
We are also Spanish speaking for families that would prefer a bilingual photographer or for destination weddings in Puerto Rico where we are considered to be the top wedding photographers specializing in Puerto Rico destination weddings.
Fort Lauderdale Wedding Photographer

Fort Lauderdale, Florida - (954) 399-0741 - mail@couturebridalphotography.com - Privacy Policy - Terms of Use - Copyright Alfredo Valentine © 2008-2020