FLORIDA DESTINATION WEDDINGS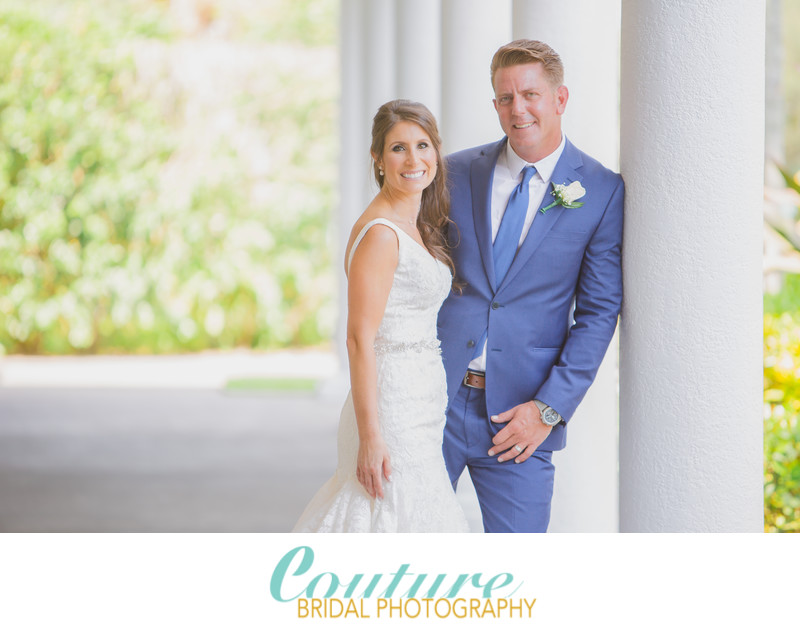 Couture Bridal Photography: Planning a Florida Destination Wedding
Florida Destination Wedding: Definition of a Destination Wedding
A destination wedding is defined as any wedding that takes place more than 100 miles from couple thats getting married home. Couples decide on hosting a destination wedding for a variety of reasons. Some of the reasons to host a destination wedding can be weather, cost, and location of family. Sometimes couples plan a destination wedding because they want an exotic location or they want to honeymoon at the same location where their wedding is taking place.
No matter the reason, a very popular location for a destination wedding is Florida.
Florida Destination Wedding: Why is Florida a popular Destination?
Many Couples choose a Florida destination wedding for the mild year round weather and beautiful coastline. Disney World is another reason for the popularity of couples having a Florida destination wedding.
Another key reason is Florida destination weddings can be considerable less expensive than a weddings in places like New York, Connecticut, New Jersey, Los Angeles, San Francisco or Canada.
Cost is a big factor for couples planning a wedding in their home towns and choosing to host a Florida destination wedding. The great weather, Florida's amazing beaches, and lower costs than in some major northern cities makes it pretty clear why Florida is a popular "Destination Wedding" hot spot.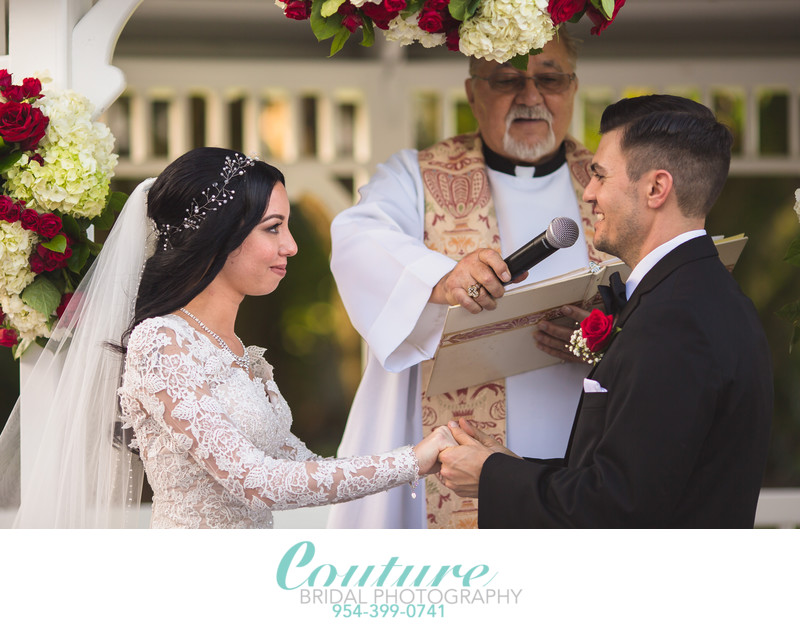 Florida Destination Wedding: Getting a Destination Wedding together in Florida
So you've decided to have a romantic destination wedding in Florida and you're wondering how you'll get it all together. Luckily you found this page, because I am one of the top rated Professional Wedding Photographers based in Fort Lauderdale, Florida.
If you're planning a Florida destination wedding, I can put you in touch with some of the key vendors to make your destination wedding in Florida perfect for you and your guests. I work with the best wedding vendors in south Florida.
Most of my vendors work the whole south end of Florida from east to west and up to Orlando, Florida. I offer Destination Wedding Photography throughout Florida, Domestically and in the Caribbean, typically at a reduced cost in order to travel.
Florida Destination Wedding: What are some of the Popular Destination Wedding locations in Florida?
Some of the most popular locations to host a Florida destination wedding are in the Florida Keys. The Florida Keys is a great place to host a destination wedding. The Florida Keys also offer lots to do for guests while in town for your wedding, and makes for a great location for a honeymoon as well.
A variety of popular destination wedding locations exist between Miami and Palm Beach Florida. The coast line that runs from Miami to the Palm Beaches are beautiful for beach weddings, and host a variety of resorts and hotels along the beach. If you go head a little west there are many beautiful golf clubs with rolling hills that make for beautiful wedding venues if you're not a fan of the sand, but want a tropical feel to your wedding.


Fort Lauderdale Wedding Photographer

Fort Lauderdale, Florida - (954) 399-0741 - mail@couturebridalphotography.com - Privacy Policy - Terms of Use - Copyright Alfredo Valentine © 2008-2020