WEDDING BOOK SAMPLES AND INFORMATION
Wedding Books/Albums
One of the most treasured items you can ever own is a wedding book with all you wedding day photos laid out in chronological order telling your wedding day love story. Most couples will admit, that if they had to rush out of their house because of a fire, the one thing they would grab besides other people and pets, would be their wedding book. A couples wedding album is an heirloom destined to be passed down to their children, grand children and great grand children.
As one of Fort Lauderdale's most sought after wedding photographer, we only provide the best photography services using the best photography equipment, so our brides and grooms deserve only the finest Italian hand made wedding albums. We chose Graphistudio for their innovative approach to photo album design, high quality materials, finest papers, coatings and high-end printing.
Each of our wedding books is a continuation of your photography experience with us, and is custom designed in-house before your approval and transmittal to Italy to be hand made by artisans. There is no finer album company in the world and the requirements needed to become authorized Graphistudio dealers is stringent.
HAND MADE ITALIAN WEDDING BOOKS
The finest Custom Wedding Books in Fort Lauderdale
We offer the most customizable wedding albums in the world exclusively through Graphistudio. Our mission when creating your photo album is to create the most personalize piece of art you will every own. I will work with you each step of the way as we choose covers, papers, images and layouts to design an album that is a reflection of your love and personality. Together we will create the most important heirloom you will every own to display, reflect and reminisce the most special moments of your wedding day.
Pre-Designed Studio Wedding Books
| Albums | Well Appointed Starting Prices |
| --- | --- |
| Original Wedding Album 30 Pages Thick | 8x8 $1,245 - 12x12 $1,875 - 14x14 $2,100 |
| Young Book 30 Pages Thick | 8x8 $1,075 - 12x12 $1,450 - 14x14 $1,600 |
| Go Book 20 Pages Thick | 8x8 $600 - 12x12 $650 |
Additional Pages in Original Wedding Albums - 10 pages @ $175
Additional Pages in Young Book - 10 Pages @ $95
Additional Pages in GoBook - 10 Pages @ $50
We can create a completely customized album just for you!

Wedding Album Size Options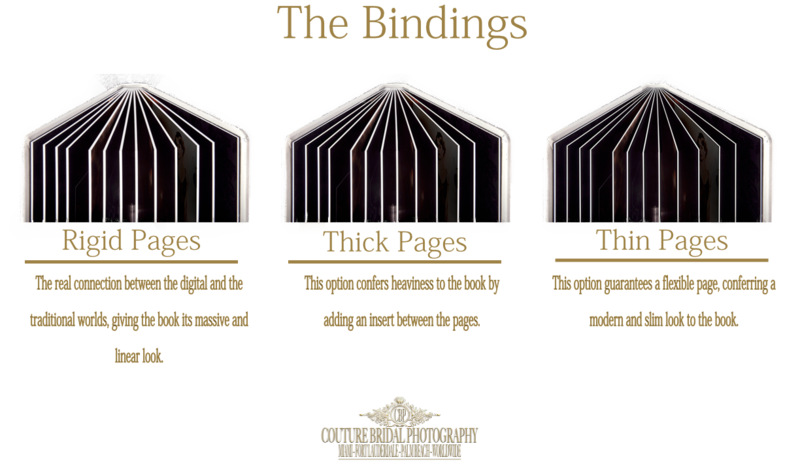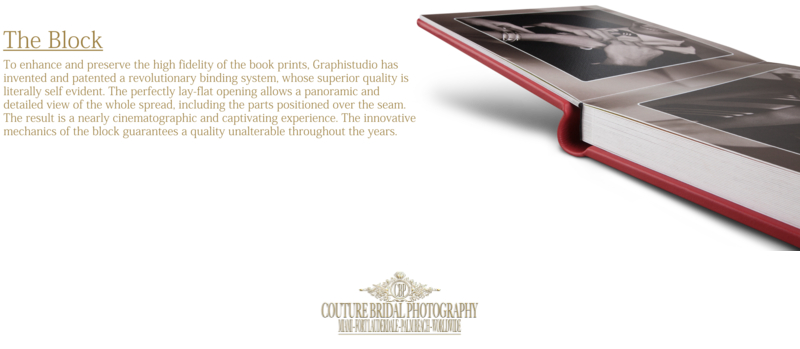 Graphistudio Photo Book Models
Original Wedding Album | The Young Book | Digital Matted Album | Go Book
We chose Graphistudio for our albums for the finest hand made quality albums in the world, the most customizable covers, papers and bindings and lifetime warranty. As the premiere wedding photography studio in South Florida and destinations around the world, we only use the finest quality products to preserve and display our photography that will give our brides and grooms a lifetime of joy to last generations.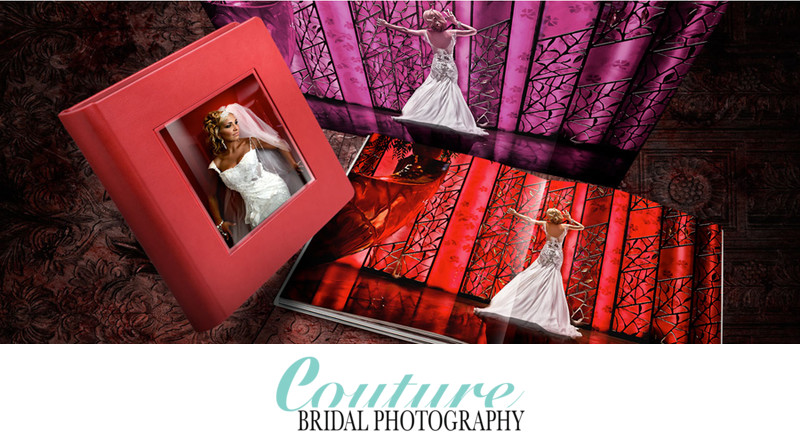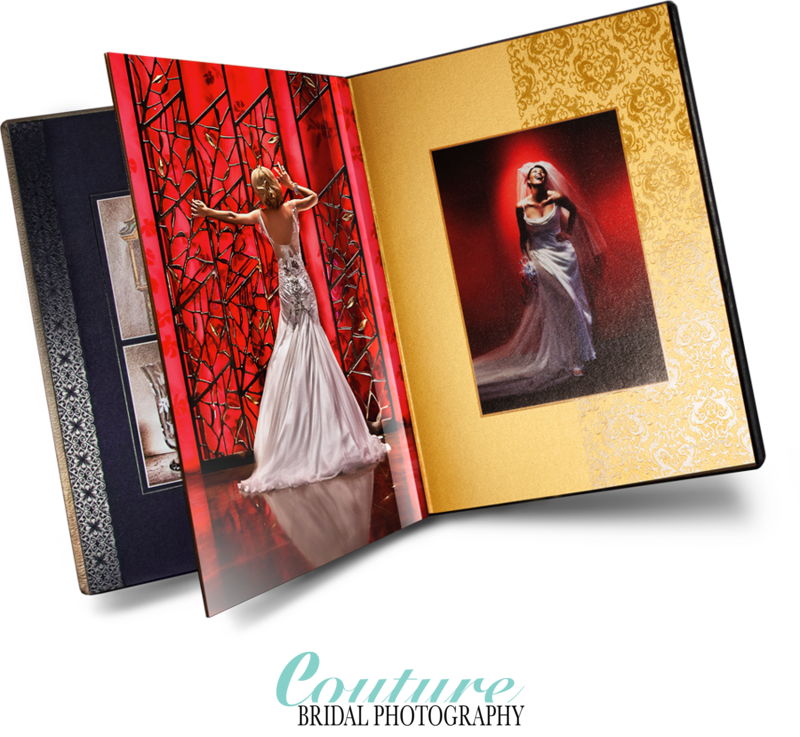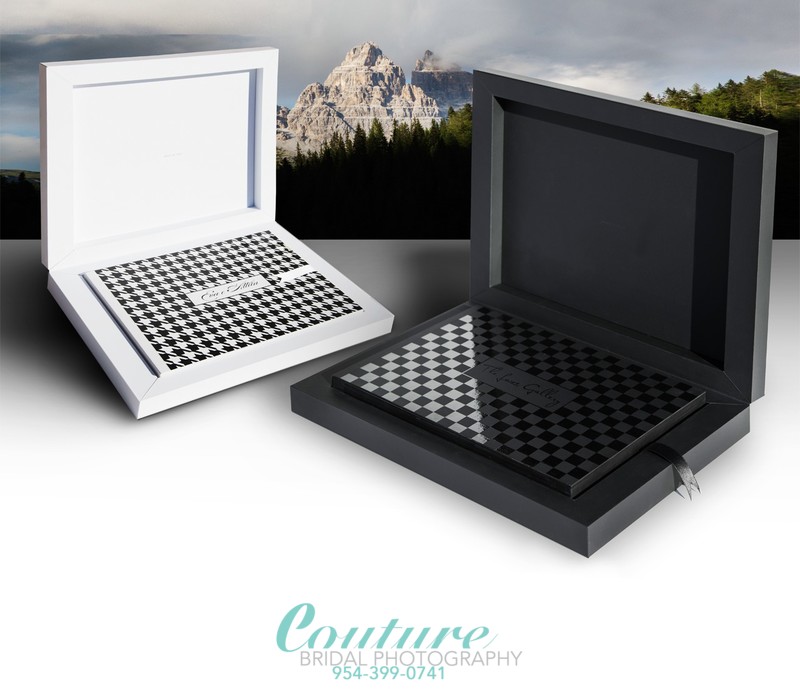 Fort Lauderdale Wedding Photographer

Fort Lauderdale, Florida - (954) 399-0741 - mail@couturebridalphotography.com - Privacy Policy - Terms of Use - Copyright Alfredo Valentine © 2008-2020