WEDDING HAIR & WEDDING MAKEUP ARTISTS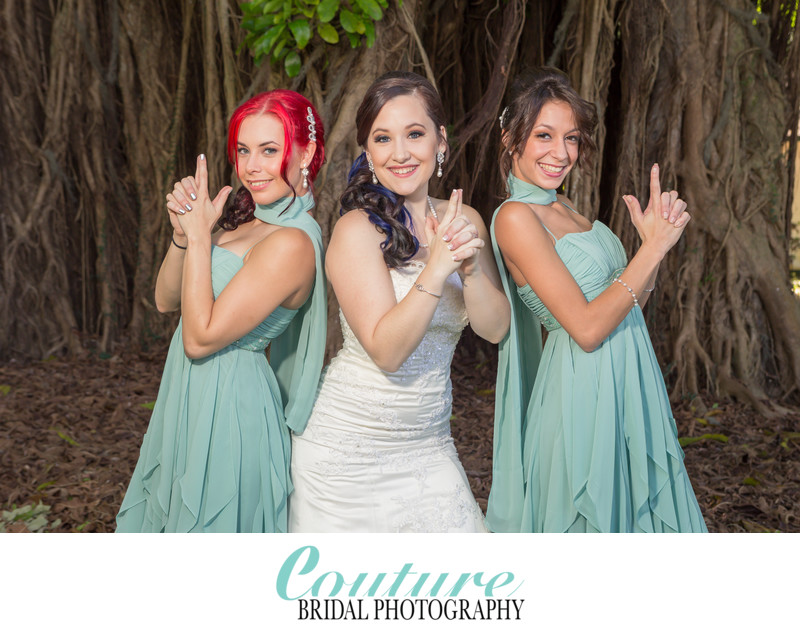 Couture Bridal Beauty is the top rated Wedding Hair & Wedding Makeup Studio in South Florida
Couture Bridal Photography is the parent company of Couture Bridal Beauty, named South Florida's #1 Wedding hair and Wedding Makeup Studio. Couture Bridal Beauty offers the most personalized makeup and hair styling services in Miami, Fort Lauderdale, Palm Beach, The Florida Keys and destination weddings worldwide. Couture Bridal Beauty is managed and operated by Ajele Campbell and Nicole Digaetano, who are known as South Florida's top makeup and hair stylists.
Nicole and Ajele have over 20 years of experience creating the latest bridal hair and makeup looks for brides throughout out Florida and on destination weddings around the world. They also have provided their makeup and hair artistry on fashion shoots, music video productions, TV & Movie productions and for celebrities attending social events.
Brides from around the world rave at the personalized professional luxury wedding makeup and wedding hair styling for their weddings with the finest hair and make up products.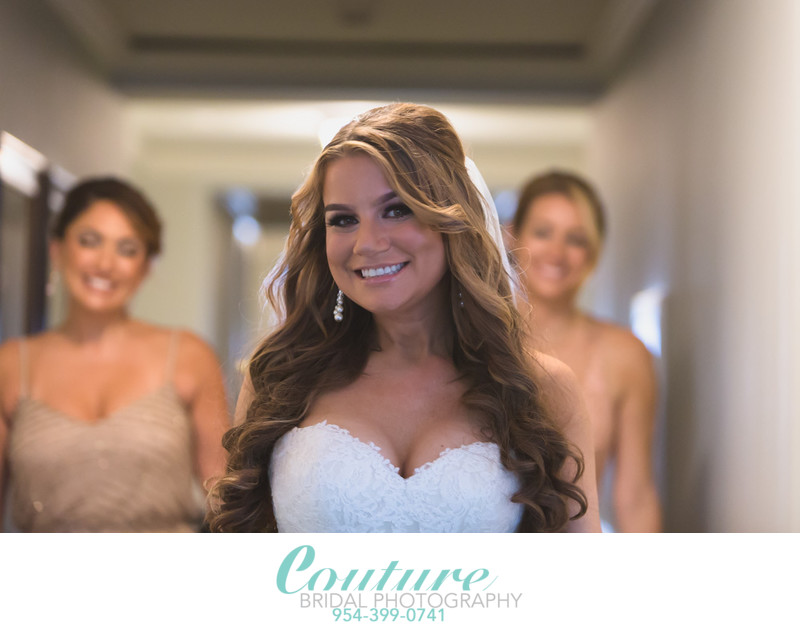 Wedding Hair and Wedding Makeup Trials
One of the benefits of having the two top Wedding vendors brides throughout South Florida seek out when planning their weddings, is the time savings and financial savings. Couture Bridal Photography and Couture Bridal Beauty offer the best time and money savings to bride planning a wedding. Brides planning their weddings typically take advantage of our Wedding Photography packages that include engagement photography sessions that include a wedding makeup and wedding hair trial to see your look in spectacular engagement photos.
Additionally, brides see even bigger savings when they choose an all inclusive wedding photography package that includes hair and makeup trials during their Engagement session and on wedding day. The time and money saved by combining hair, makeup and photography are considerable. Additionally, there isn't a need to travel from vendor to vendor or deal with conflicting scheduling.
The Best Wedding Photographers + Wedding Hair And Wedding Makeup Artists
Be confident that when you hire Couture Bridal Photography and Couture Bridal Beauty, you are investing in the Best Wedding Photographers and Wedding hair and Makeup artists to enhance your wedding day experience. As the top rated South Florida Wedding Photography studio and Wedding Hair and Makeup studio, we are dedicated to creating the utmost luxury wedding day hair, makeup and wedding photography experience in Florida and on destination weddings around the world.
Click here to visit the Couture Bridal Beauty website.


Fort Lauderdale Wedding Photographer

Fort Lauderdale, Florida - (954) 399-0741 - mail@couturebridalphotography.com - Privacy Policy - Terms of Use - Copyright Alfredo Valentine © 2008-2020