Puerto Rico Destination Weddings
Puerto Rico is the hidden gem for Caribbean Destination Weddings
Couture Bridal Photography, is the premiere Puerto Rico destination wedding photography studio. We offer special low rates and our award winning wedding photography for couples choosing us for wedding day in Puerto Rico. We add a day after bridal portrait session day to all our Puerto Rico destination wedding packages for the most spectacular images at the best scenic locations throughout the island.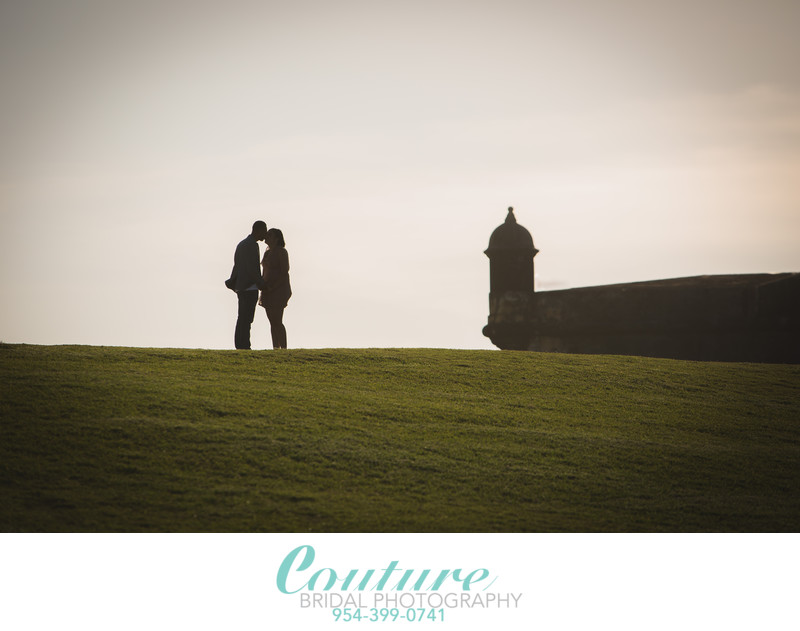 Puerto Rico, officially the Commonwealth of Puerto Rico "Free Associated State of Puerto Rico") and briefly called Porto Rico, is an unincorporated territory of the United States located in the northeast Caribbean Sea. It is an archipelago that includes the main island of Puerto Rico and a number of smaller ones, such as Mona, Culebra, and Vieques.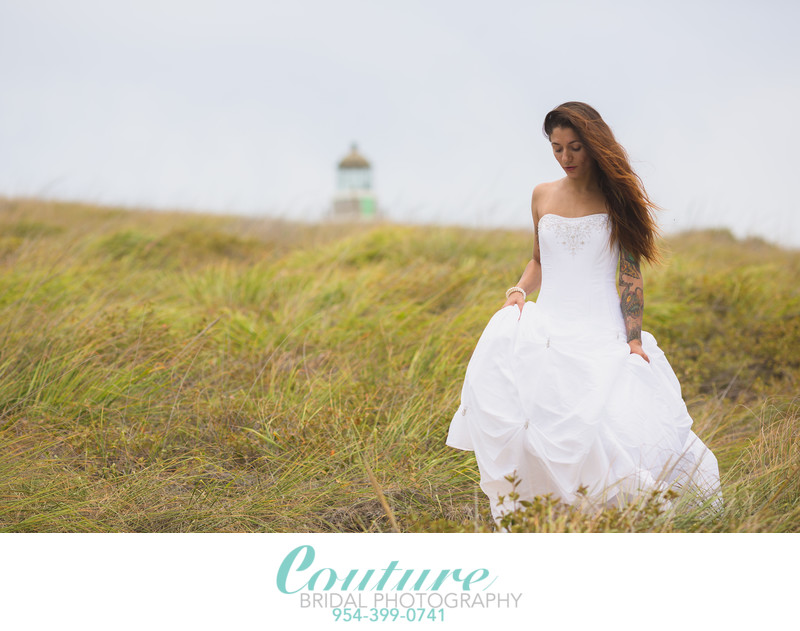 The capital and most populous city is San Juan. Its official languages are Spanish and English, though Spanish predominates. The island's population is approximately 3.4 million. Puerto Rico's rich history, tropical climate, diverse natural scenery, traditional cuisine, and spectacular beaches make Puerto Rico the most popular Destination Wedding locations in the caribbean.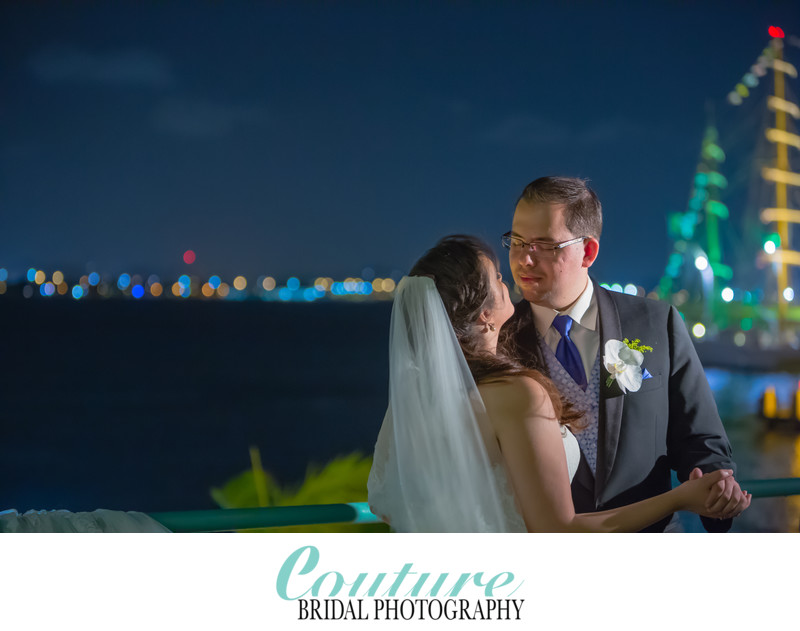 Puerto Rico can be divided geographically into 4 sections North, South, East and West. Each section of the island as its own unique characteristics and will appeal to a variety of personalities based on the scenery, vision and personal tastes of each couple. Puerto Rico should not be viewed as place where only people of Puerto rican descent get married, but as a romantic paradise for any couple looking for spectacular destination wedding. Each region in Puerto Rico has various options for destination Weddings from a Wedding in an Old San Juan Castle or Fort to a mountain side hacienda wedding. In either case Puerto Rico is an ideal location for a spectacular 5 star destination wedding to a country or ocean front elopement.
Amazing Puerto Rico Destination Wedding Venue listing
-
El San Juan Hotel, Curio Collection by Hilton
6063 Av. Isla Verde, Carolina, PR 00979 787-791-1000
-
Embassy Suites by Hilton San Juan Hotel & Casino
8000 Tartak St, Carolina, PR 00979 787-791-0505

-
Hacienda Siesta Alegre

PR-186, Río Grande, 00745, Puerto Rico 787-887-7500

-
The Condado Plaza Hilton

999 Ashford Avenue, San Juan, Pr 00907 787-721-1000
-
Dorado Beach, a Ritz-Carlton Reserve
100 Dorado Beach Drive, Dorado, 00646, Puerto Rico 787-626-1100

-

Courtyard by Marriott Isla Verde Beach Resort
7012 Carr. Boca De Cangrejos, Carolina, 00979, Puerto Rico 787-791-0404
-
Sheraton Old San Juan Hotel

100 Brumbaugh Street, San Juan, 00901, Puerto Rico 787-721-5100
-
Sheraton Puerto Rico Hotel & Casino

200 Convention Blvd, San Juan, PR 00907 787-993-3500

-
San Juan Marriott Resort & Stellaris Casino

1309 Ashford Avenue, San Juan, 00907, Puerto Rico 787-722-7000

-
The Condado Plaza Hilton

999 Ashford Avenue, San Juan, Pr 00907 787-721-1000

-
Courtyard by Marriott San Juan Miramar

801 Avenida Juan Ponce de León, San Juan, 00907, Puerto Rico 787-721-7400

-
Hotel El Convento

100 Calle del Cristo, San Juan, 00901, Puerto Rico 787-723-9020

-
La Concha Resort

1077 Ashford Avenue, San Juan, 00907, Puerto Rico 787-721-7500

-
Condado Vanderbilt Hotel

1055 Ashford Avenue, San Juan, 00907, Puerto Rico 787-721-5500

-
Embassy Suites by Hilton Dorado del Mar Beach Resort

201 Dorado Del Mar Blvd, Dorado, PR 00646 787-796-6125

-
Hyatt Residence Club Dorado, Hacienda Del Mar

301 Calle Méndez Vigo, Dorado, Vega Alta 00646, Puerto Rico 787-796-3000

-
Aquarius Vacation Club

201 Dorado Del Mar Blvd, Dorado, 00646, Puerto Rico - 787-626-0700
-
Dorado Beach Resort & Club
500 Suite 1, Plantation Dr, Dorado, 00646, Puerto Rico 787-626-1001

-
Royal Isabela

396 Ave Noel Estrada, Isabela, 00662, Puerto Rico 787-609-5888
Fort Lauderdale Wedding Photographer

Fort Lauderdale, Florida - (954) 399-0741 - mail@couturebridalphotography.com - Privacy Policy - Terms of Use - Copyright Alfredo Valentine © 2008-2020