THE EXPERIENCE WE DELIVER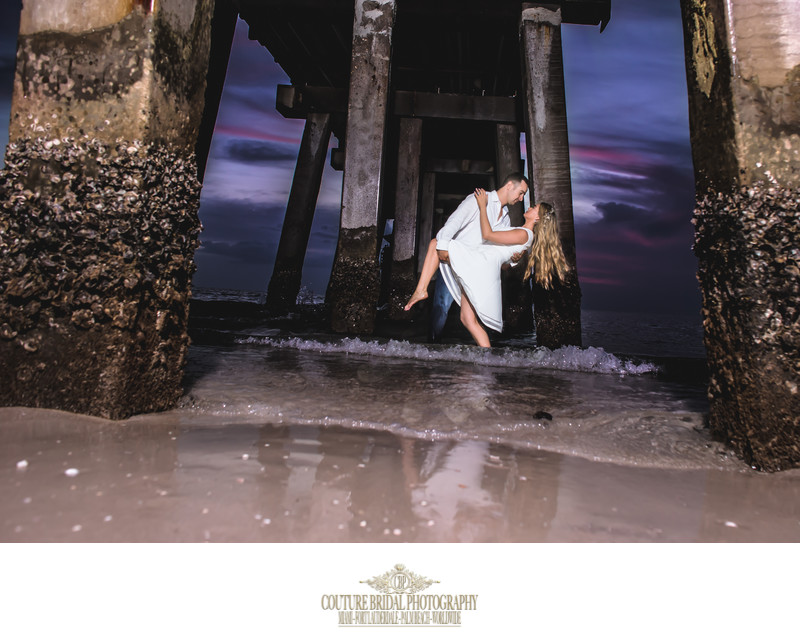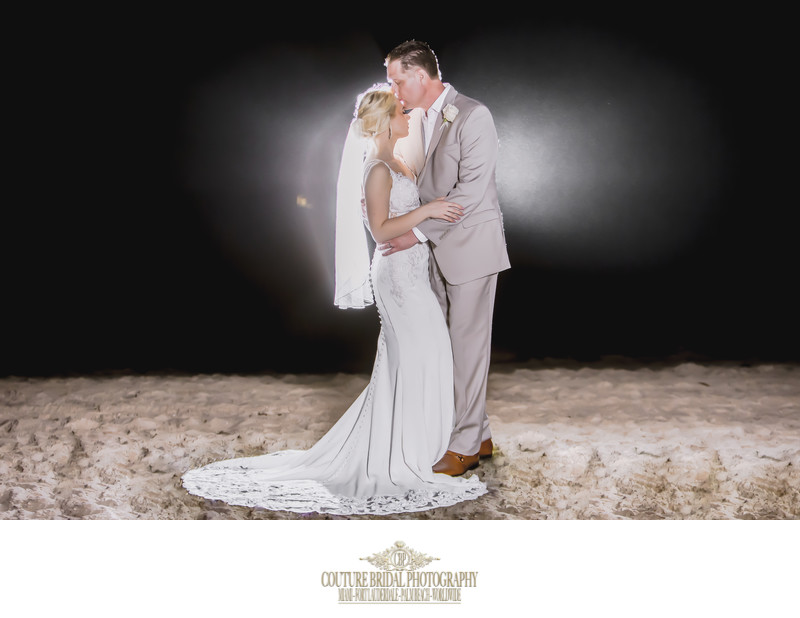 The Wedding Photography Experience We Deliver!
Fort Lauderdale wedding photographers specializing in artistic documentary wedding photography throughout South Florida
"The most important thing about photography is who you are, and I can go into depth about the psychology of that, but there's no way you can take a photograph and not leave your imprint on it. Every time you hit the shutter it's based on who you are, that's what makes you different from every body else. My style is that I shoot from the heart, to the heart." ― Joe Buissink
Why Choose us as your Wedding Photographers?
We're fun, friendly and best of all, we are really good wedding photographers! Not to brag, but we've been rated among the top three wedding photographers in Fort Lauderdale and Coral Springs, The top twenty in South Florida and most recently among the top five wedding photography studios in the State of Florida! Our unique wedding photography style will never look dated and we'll tell a wedding day love story with every detail, emotion and fleeting moment that takes place on your wedding day. Most couples tell us they chose us for our beautiful wedding photos and our laid back and easy going demeanor when they contact us. Your wedding day is something you should be looking forward to , not something you dread. We will help you with more than just your wedding photography, we'll help you with your timelines and anything else within the world of weddings.
More importantly you'll love your wedding photographs. The best part is your children, grand children and their children will love your wedding pictures. If you're wondering why, it's because you are both going to look amazing on your wedding day!
"I always use my last week's effort as my greatest inspiration. Instead of comparing myself to what photographers around me are doing, I'm always trying to beat last week's effort." ― Jerry Ghionis
We Specialize in Wedding Photography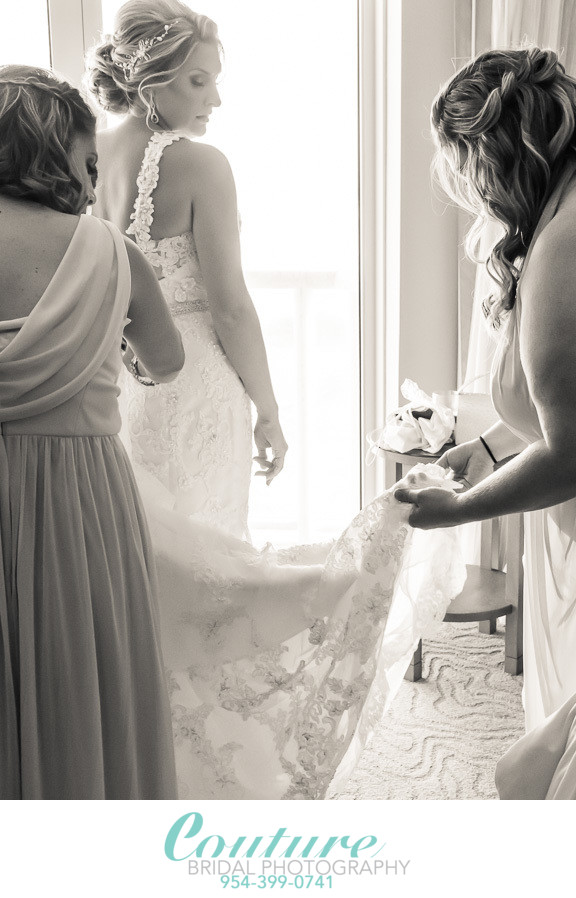 As you probably noticed, there our website is mainly consists of engagement and wedding photography. Yeah, we do portrait, maternity and boudoir, but that love story is where its at! We specialize in wedding photography thats artistic and captures all the fleeting moments of your wedding day to look back on and tell you wedding day love story.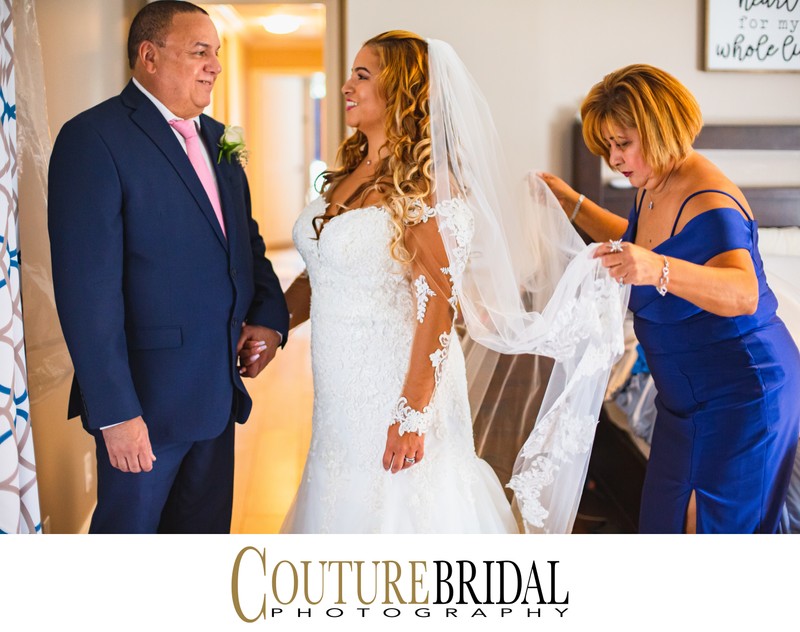 We're specialists at story telling wedding photography with a fashion forward and elegant style. Wedding Photography is where our passion and hearts belong. Being trusted to tell wedding day love stories with spectacular images is the least we can do for letting us be a part of such an intimate and important chapter in your life. We capture and create your wedding day story with skills in all aspects, styles and genres of photography, yet wedding photography is the art form that fulfills our need to tell stories with beautiful candid and posed wedding photos.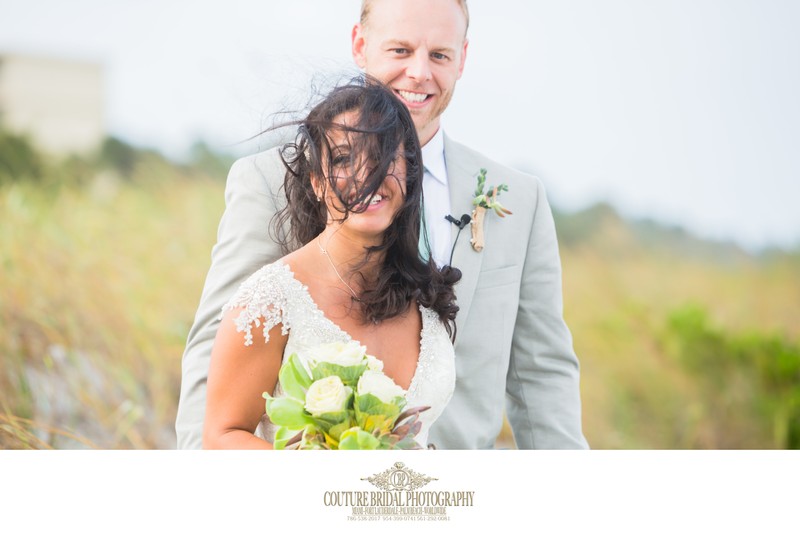 Unlike many other photographers throughout South Florida, we specialize in creating, capturing and delivering the best wedding photography with a unique approach while being the most affordable wedding photographers without sacrificing quality.
The reality is Fort Lauderdale, Miami and Palm Beach is ground zero for some of Florida's best wedding photographers and we happen to be a part of that exclusive club of top wedding photographers and wedding photography studios in South Florida.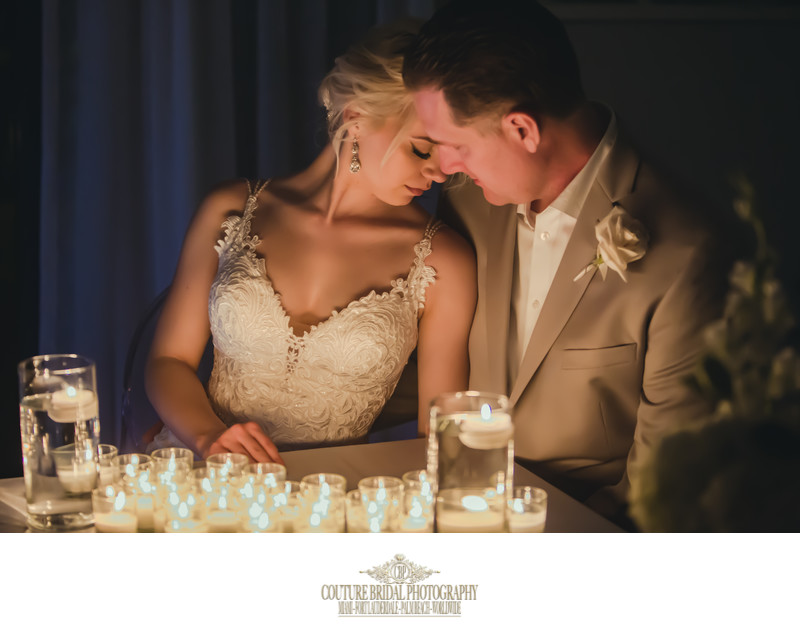 "I really want to show a bride a side of herself that she may have never seen before; elegant and sexy, and at the same time I want to tell the story of her wedding day and show her how much love she's surrounded with. I want to show how important it is to have family around you on your wedding day. I want to show images that reflect the unconditional love family and friends can have for you. I want to share my own vision of what it is to be loved and how I would like that love to be remembered."
― Daniel Aguilar
Kind Words From Past Brides......
We like to show off some of the wonderful things past brides and grooms had to say about our Couture Bridal Photography team and I. I strive to go above and beyond being just your hired wedding photographer, I will connect with you on a level that allows me to discreetly capture the most important moments of your life.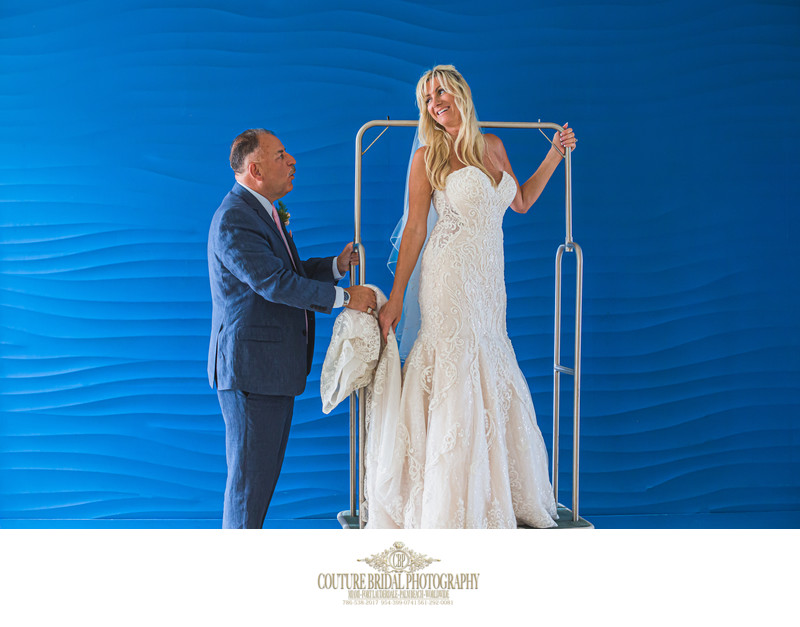 "Couture Bridal Photography aren't Wedding Photographers, they're Wedding Photography artists. Everything from our engagement session to our wedding day and our wedding albums was nothing short of breathtaking. If you want the best experience with a wedding photographer, hire Couture Bridal Photography! Alfredo and his team are the most incredible individuals we have ever met and they are beyond passionate and helpful in making not only your wedding photography fun, but they make getting through your wedding day a completely fun experience!" Valerie M
If you'd like to see more reviews, click over to my review page or visit my Weddingwire.com or TheKnot.com profiles.
"When photographs are emotionally honest, it can feel scary for the photographer. It's easier to hide behind a facade of prettiness that makes everything flat and formulaic. But it's the deeply moving photos that have the most meaning for the client. You need honesty and openness to be able to shoot like that. You need to notice and see people as they are and not as you expect them to be." ― Anna Kuperberg
Second Photographers
If you're wondering if I use a second wedding photographer, I would like to let you know that I always have my trusty and faithful 2nd shooter, Sandra Balzola on every wedding day. Sandra is a portrait and boudoir wedding photographer and owner of Red Sands Studio in NYC and Miami, but spends her weekends by my side helping me capture and create the most spectacular wedding images in Fort Lauderdale, Miami, Palm Beach and Florida Keys.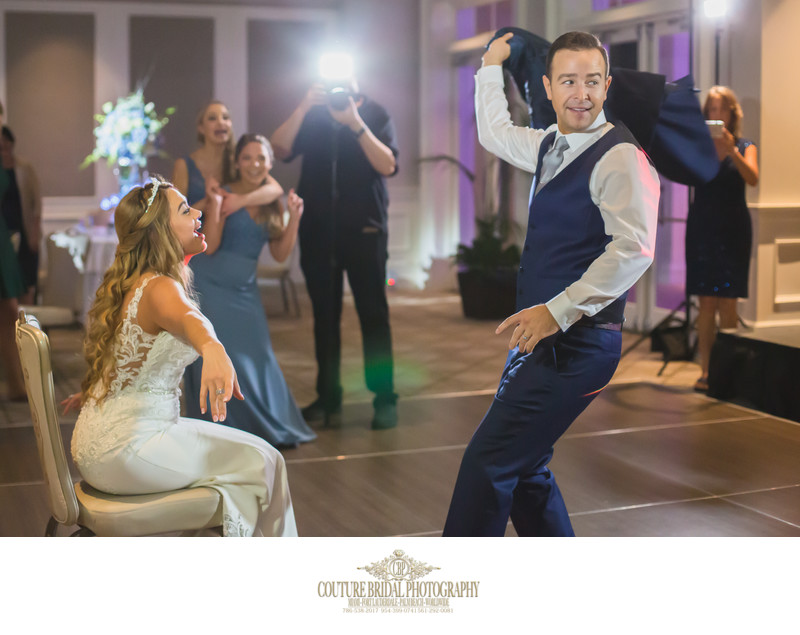 Additionally, if you're wondering, I have photographed many weddings by myself and on occasion for really small weddings or elopements, I still do. Although, if you want me to perform at my very best, I need Sandra to provide a variety of tasks such as holding lighting equipment, fetching lenses, or helping set up rings, dresses and other important wedding day details to be photographed. Additionally, as a woman she knows how to make every bride look her absolute best at a moments notice.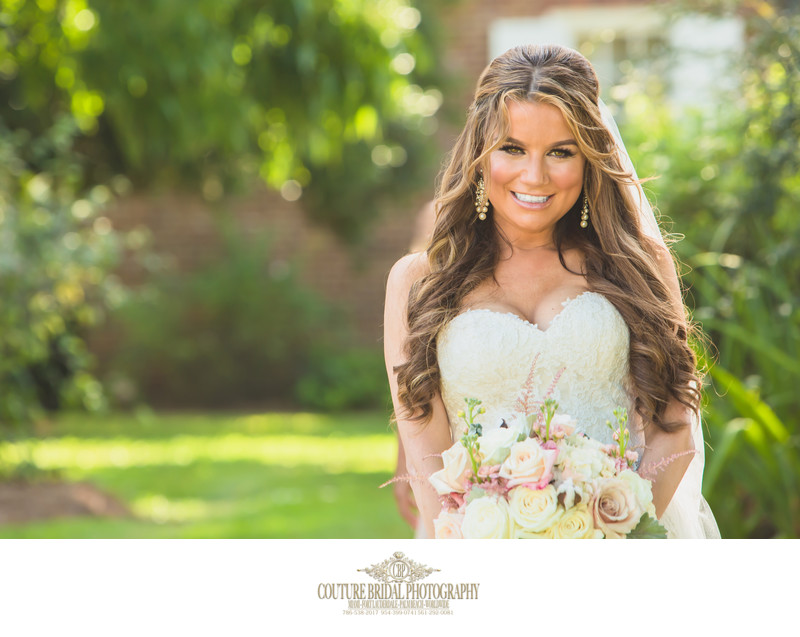 The best part of having Sandra as my 2nd wedding photographer is during the wedding ceremony. During the wedding ceremony, we can each focus on the bride or groom and capture moments from a variety of angles to make sure we capture every fleeting moment. Another benefit of a 2nd photographer is I don't have to move as much, which allows your family and guest to focus on you with little distraction.
Having a 2nd wedding photographer allows me to do my best wedding photography work, provides you with more coverage, and helps elevate your overall wedding photography experience.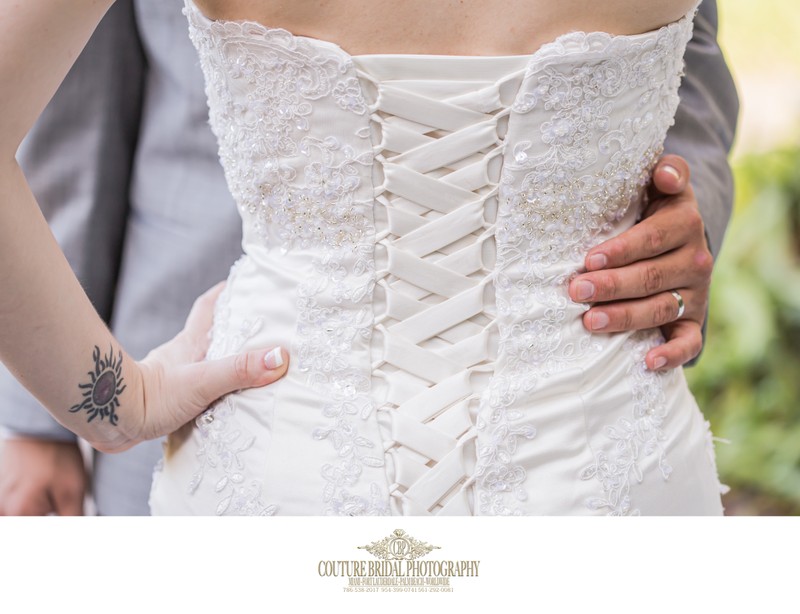 "What I like about photographs is that they capture a moment that's gone forever, impossible to reproduce." ― Karl Lagerfeld
Our Wedding Photography Philosophy



As Fort Lauderdale wedding photographers, we're more than just a picture takers. We are artists, visual biographers and narrators you've chosen and trusted to document the most important new chapter in your lives.
Your wedding day......
Brides and grooms entrust us the responsibility of capturing their fleeting moments, delicate details and heartfelt emotions that take place throughout their wedding day. They ask us to tell a unique and personal story, all their own. As a discreet witnesses to your wedding, we will narrate your celebration of love with authentic, elegant, romantic & timeless wedding photos that tell you very own personal love story.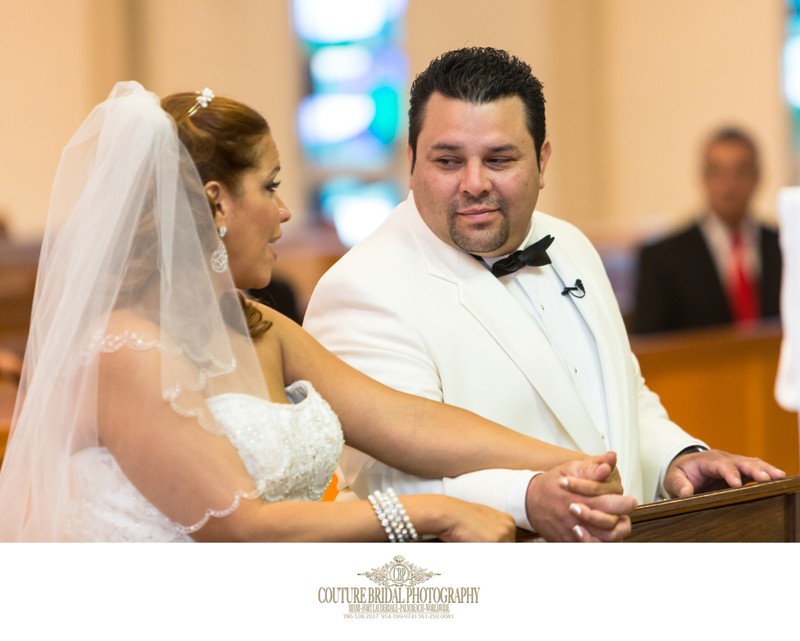 Our wedding photography style is unobtrusive, authentic and bold. We strive to capture each and every fleeting moment authentically as it happens, yet ready to set the stage for moments to take place. As your photographers, We will document the connection between the people in your life and highlight the love that surrounds you. The result after creating, capturing, editing and curating your wedding day images, a heirloom collection of elegant, romantic and timeless photographic representation of your momentous wedding day.
"A great photograph is a full expression of what one feels about what is being photographed in the deepest sense and is thereby a true expression of what one feels about life in its entirety." ― Ansel Adams
Booking Your Wedding Photography
The first step in beginning your wedding photography experience with us is contacting us is to schedule a complimentary in-person consultation. We am also available for consultation via Skye or by phone. You can begin the process using my contact form or calling me at 954-399-0741. It's also ok, if you text me or email me.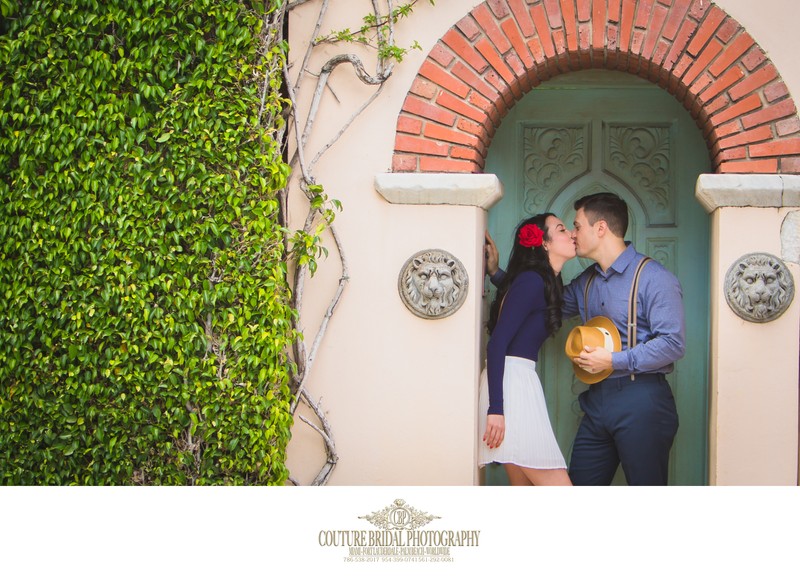 The majority of couples I work with live across the country and sometimes across the globe. In case you aren't local to Fort Lauderdale, Miami, Palm Beach or Florida Keys, we can arrange a Skype session to get to know one another and discuss the details of your wedding day whether here in Florida or anywhere worldwide.
During your wedding photography consultation, we will discuss your wedding day plans and vision. We will discuss locations, times and some of your wedding day ideas. Most importantly, we'll become friends, share some laughs and tell stories. This is where we keep it fun, light and casual. This is a personal time where the human connection counts, not the sale of million dollar real estate. We can have a coffee, a beer, cocktail or tea while we explore and discuss all the possibilities of your spectacular wedding day.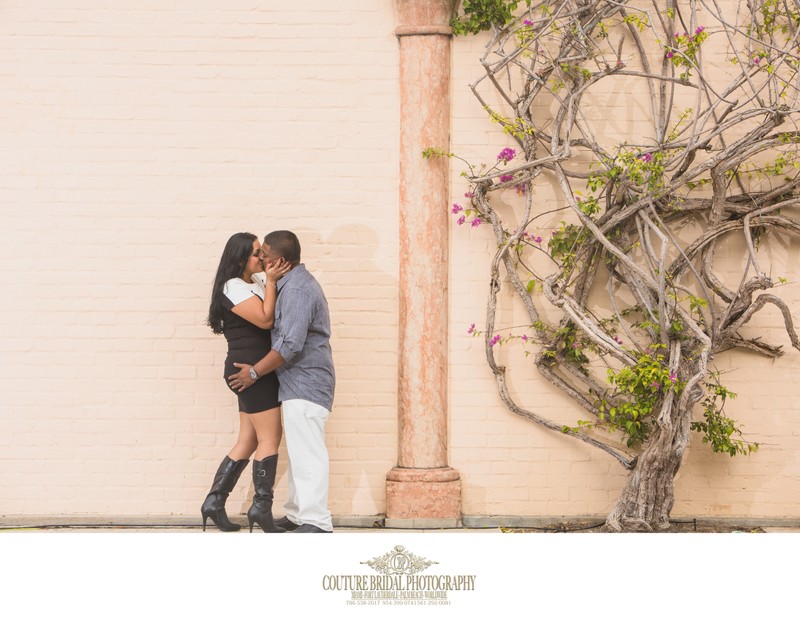 During our meeting we will discuss your venues, ideas, vision and timing along with addressing any questions you might have. We will discuss your engagement photography and reserve your dates.
I believe in providing only the very best to my couples, this is why I take a dedicated hands-on approach to my wedding photography. I strive to give each couple the most personalized bespoke wedding photography experience from our first meeting to delivery of digital images, prints and custom hand made Italian albums by Graphistudio.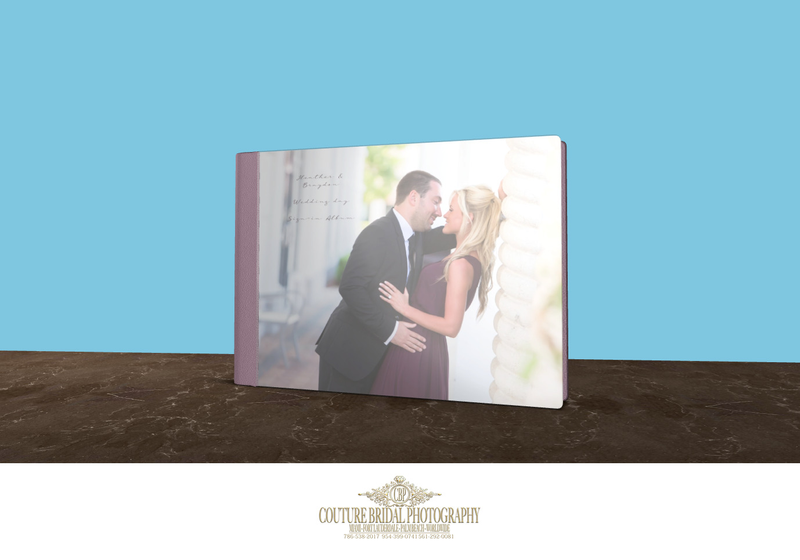 I will work closely with your wedding coordinator and other vendors to help schedule your photography, so on wedding day no detail is missed and you can focus on the more important aspects of your wedding day.
"A photograph can be an instant of life captured for eternity that will never cease looking back at you." ― Brigitte Bardot
Wedding Photography Budget
Looking for the right wedding photographers to capture your wedding day can be quite a stressful experience. After all, most people aren't very familiar with the in's and out's of professional photography or what to look for in a wedding photographer. You'll quickly find out that Google searches result in hundreds of wedding photography studios and photographers websites showing up, adding to this already difficult and important part of planning your wedding day.
Another difficult decision is knowing how much to budget for your wedding photography. Every wedding is as different as the couples having them, this being said, no two couples will have the same wedding budget or the same wedding photography budget. Although I cannot tell you what you should or shouldn't spend on your wedding photography, I can advise you not to shop for wedding photography by price. I found this interesting quote, from a famed English artist and writer, John Ruskin, who stated the following:
"It's unwise to pay too much, but it's worse to pay too little. When you pay too much, you lose a little money — that is all. When you pay too little, you sometimes lose everything, because the thing you bought was incapable of doing the thing it was bought to do." - John Ruskin
Please visit my photography pricing page for more information on engagement and wedding photography prices along with the details of what is included in my collections.
Your Wedding Photography Collection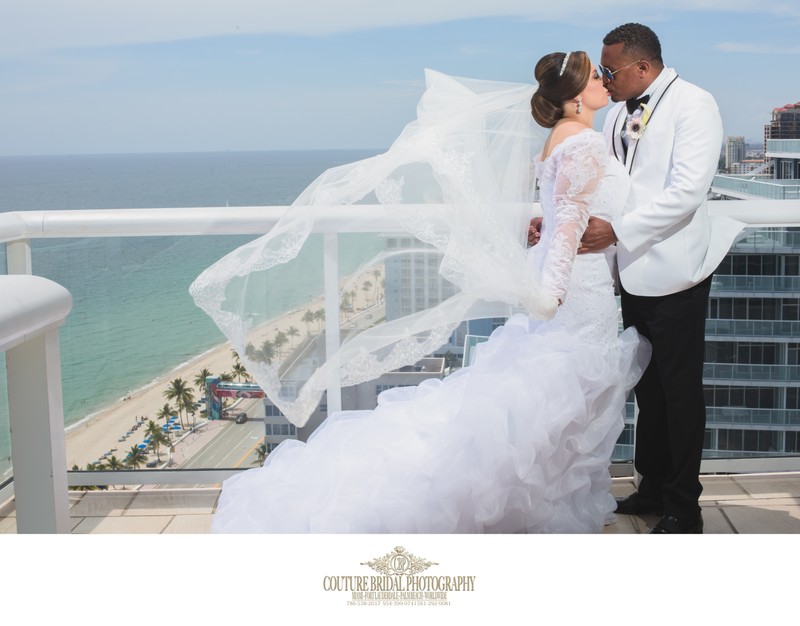 Soon after the last dance of your wedding day, I will create several backups of all your wedding images. Your wedding day images are priceless and I treat them as such to make sure each and every one is preserved in case of any all electronic mishaps. Once preserved, I begin the process of color correcting and editing each image by hand individually using a carefully calibrated high-end monitor.
Over the course of several weeks, I pull the splendor and beauty of each image using my unique and distinct editing style. As I edit each image, I remove duplicates and images that may have imperfections that naturally occur during the course of your wedding day. Once your collection of wedding photos are completed, I export them into high resolution .jpg images ready for viewing, sharing and printing.
When your high resolution wedding images are exported to an external hard drive specifically for temporary storage, I upload them to your personalize password protected wedding photo gallery, categorized by the portion of the wedding day they were taken. I then upload your wedding photos to a custom USB flash drive and mail this to you, as my gift and personal back up.
Once you receive your personalized password protected photo gallery, you are free to view, share and relive your wedding day. The option to order professional prints, canvases, and metal prints will be available to you, as well as the ability to like images you may want to select for a custom hand made Italian wedding album.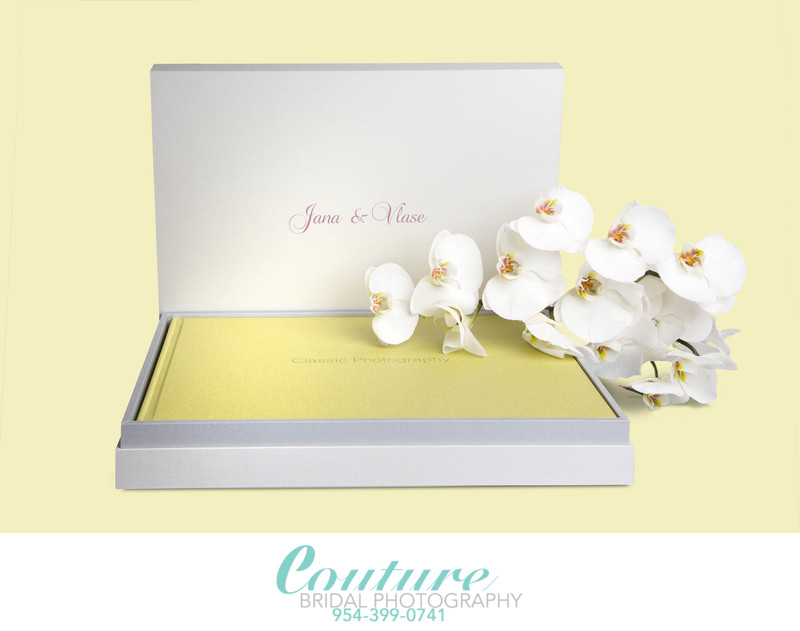 If you would like more information on long term photo storage, please visit my article on "how to save your wedding pictures forever" under the articles section of this website.
"I feel the need to make sure that the new generation of photographers realizes that what we (some of us old timers) endeavor to do in this industry is to continue to show the world that what we do is a craft, an art form. There is no magic bullet for success. It requires dedication and hard work. And if you wish to truly excel at this craft… it requires introspection. A very deep look inside yourself." ― Joe Buissink
Wedding Photography Location I Serve In Fort Lauderdale
Although Fort Lauderdale is a municipality within Broward County Florida, It isn't out of the ordinary to hear someone mention Fort Lauderdale when referring to another municipality such as Oakland Park, Deerfield Beach or even Coral Springs. I provide wedding photography services throughout Greater Fort Lauderdale which may or may not include the following listed municipalities:
Coconut Creek - Cooper City - Coral Springs - Dania Beach - Davie - Deerfield Beach - Fort Lauderdale - Hallandale Beach - Hillsboro Beach - Hollywood - Lauderdale-by-the-sea - Lauderdale Lakes - Lauderhill - Lazy Lake - Lighthouse Point - Margate - Miramar - North Lauderdale - Oakland Park - Parkland - Pembroke Park - Pembroke Pines - Plantation - Pompano Beach - Sea Ranch Lakes - Southwest Ranches - Sunrise - Tamarac - West Park - Weston - Wilton Manors-
In addition, I commonly provide wedding photography to couples throughout Miami, Miami Beach, The Florida Keys, Palm Beach and Naples Florida. Furthermore, I do provide destination wedding photography to couples throughout the United States, Caribbean, Europe, Mexico and South America.
My specialty is Puerto Rico destination weddings because of my thorough knowledge of the island and it's most beautiful photo locations.



Some of my favorite South Florida wedding venues in Palm Beach:
Four Seasons Resort Palm Beach
The Breakers
West Palm Beach Lake Pavilion
The Brazilian Court
Harriet Himmel Theatre
Benvenuto Restaurant & Banquet Facility
Palm Beach Marriott Singer Island Beach Resort & Spa
Out of the Blue Waterfront Weddings & Events
Delray Beach Marriott
Club at Ibis
Eau Palm Beach Resort & Spa
Hilton West Palm Beach
Wyndham Grand Jupiter At Harbourside Place
Jupiter Beach Resort
Whitehall (Henry Morrison Flagler Museum)
PGA National Resort & Spa
Boca Raton Resort
Waterstone Resort & Marina Boca Raton, Curio Collection by Hilton
The Addison
Some of my South Florida Wedding Venues in Fort Lauderdale(Broward County):
The Venue Fort Lauderdale
Lavan Catering and Events
Jacaranda Country Club
Eden Regal Ballroom & Catering
Signature Grand
Historic Maxwell Room
Royal Fiesta Event Center
Lago Mar Country Club
Ocean Manor Beach Resort
Pelican Grand Beach Resort
Fort Lauderdale Marriott Harbor Beach Resort & Spa
W Fort Lauderdale
Deer Creek Golf Club
Margaritaville Hollywood Beach Resort
Ocean Sky Hotel & Resort
Riverside Hotel
Conrad Fort Lauderdale
Hilton Fort Lauderdale Beach Resort
The Ritz-Carlton, Fort Lauderdale
Fort Lauderdale Marriott Pompano Beach Resort & Spa
The Westin Fort Lauderdale
Sanctuary
Pier Sixty-Six Hotel & Marina
Diplomat Resort & Spa Hollywood
Some of my South Florida wedding venues in Miami-Dade:
The Cruz Building - Miami
Renaissance at the Gables
Briza on the Bay
Coral Gables Country Club
The M Building
Mayfair Hotel
La Jolla Ballroom
Woman's Club of Coconut Grove
Glenn Curtiss House
Villa Woodbine
Epic Hotel
Alfred Dupont Building
Mondrian South Beach Hotel
Emanuel Luxury Venue
Eden Roc Miami Beach Hotel
Mandarin Oriental, Miami
Four Seasons Hotel Miami
The Ritz-Carlton Coconut Grove, Miami
Marriott Stanton South Beach
DoubleTree Grand Biscayne Bay Catering and Events
Hotel Colonnade Coral Gables, a Tribute Portfolio Hotel
Raleigh Hotel
The Biltmore Hotel
The Ritz-Carlton, South Beach
Loews Miami Beach Hotel
W Miami Hotel
SLS Brickell
Cadillac Hotel & Beach Club
The Savoy Hotel & Beach Club
SLS South Beach Hotel
AC Hotel by Marriott Miami Beach
Fontainebleau Miami Beach
The Setai Miami Beach
The Villa Casa Casuarina (Versace Mansion)
Some of my favorite Florida Keys wedding venues:
Key Largo Lighthouse Beach
Courtyard by Marriott Marathon Florida Keys
Ocean Pointe Suites At Key Largo
Key Largo Bay Marriott Beach Resort
Coconut Cove Resort & Marina
Pier House Resort & Spa
Sunset Key Cottages, Key West
Key West Marriott Beachside Hotel
Hawks Cay Resort
Amara Cay Resort
Playa Largo Resort & Spa, Autograph Collection
Pelican Cove Resort
Hyatt Centric Key West Resort & Spa
Margaritaville Key West Resort & Marina
Ocean Key Resort & Spa
Cheeca Lodge & Spa
Hilton Key Largo Resort
Casa Marina Key West, A Waldorf Astoria Resort
Post Card Inn Beach Resort And Marina At Holiday Isle
The Reach Key West, A Waldorf Astoria Resort
Southernmost Beach Resort
Fort Lauderdale Wedding Photographer

Fort Lauderdale, Florida - (954) 399-0741 - mail@couturebridalphotography.com - Privacy Policy - Terms of Use - Copyright Alfredo Valentine © 2008-2020