10 Reasons to Book Couture Bridal Photography
Book the best wedding photographers in South Florida!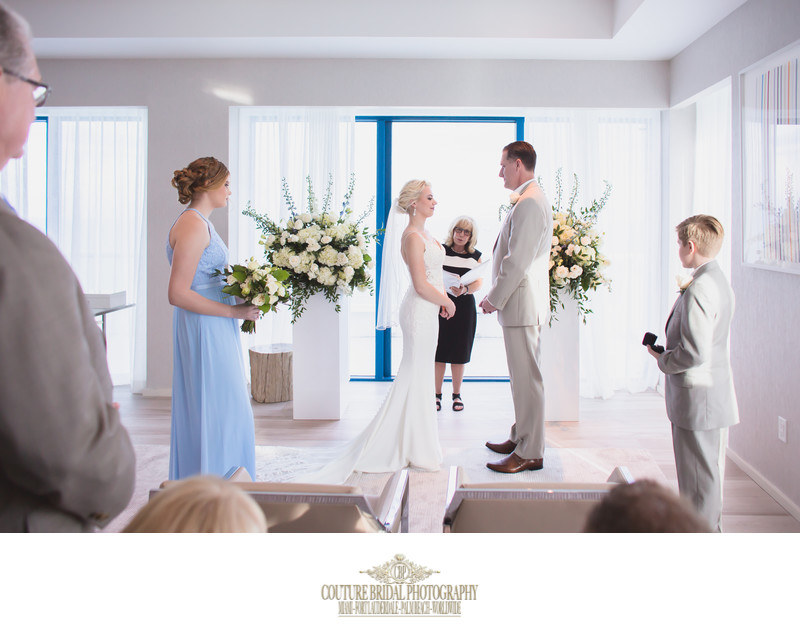 Let's start off with what best sums up the reasons you would choose me over the thousands of wedding photographers throughout South Florida and Puerto Rico, and those that claim to be wedding photographers.
---
"What I do is not driven by money and nor should you base your choice of photographer on price alone. If you are considering commissioning me because you want to capture the unique nature of your wedding in a series of images, then I can create something special for you." unknown
#1 Reason to Book Couture Bridal Photography: Personalized Attention to our couples
When you call us at 954.399.0741or E-mail us, you will speak directly with Alfredo Valentine, the founder, owner and principal photographer of Couture Bridal Photography. You won't leave messages with an office manager, secretary or anyone else for that matter. I believe in a very personalized service, especially when it involves the stressful and nerve wracking details of planning a wedding.

Couture Bridal Photography is Fort Lauderdale's only "Boutique Luxury Wedding Photography Studio" in South Florida!
#2 Reason to Book Couture Bridal Photography: Individualized Attention to our couples
We aren't a wedding photography puppy mill with 5-10 wedding photographers photographing multiple weddings every weekend to a set list of photographs taken at each wedding the same way every time with every couple every weekend. We take the time to establish a friendly, yet professional relationship with every couple.
The result is trust, confidence and comfort for the best possible wedding photography experience!
#3 Reason to Book Couture Bridal Photography: Our wedding photography is unique, so is your wedding!
We only accept 1-3 weddings per weekend, and every wedding is treated as completely unique experience time after time, regardless how many times we've been to the same venue!
#4 Reason to Book Couture Bridal Photography: Elegant, Romantic and Timeless wedding photography
We will provide you with the best in elegant, romantic and timeless wedding photography! We will artistically capture every detail, emotion and special moment with the best of our unique documentary wedding photography style with a mix of illustrative and fashion/glamour forward wedding photography.
#5 Reason to Book Couture Bridal Photography: We will guide, direct and place you in the best light to make you shine brighter than ever!

We will give you gentle direction, guide and pose you for the most beautiful portraits on your wedding day. We will put you at ease with a light mood and fun candor. Most of all we will have a great time creating art together.
#6 Reason to Book Couture Bridal Photography: To be more than a pose, it needs emotion
We will make you laugh, We may make cry, We may even have you ponder thoughts in order to bring true emotion and impact to your portraits. If we only photograph a pose well that all we did, If we add emotion, we captured a moment! We will do our best to not create or make up moments, but we will stage the setting for moments to take place!
#7 Reason to Book Couture Bridal Photography: We shoot RAW and edit every image
We will shoot your whole wedding in RAW format. A lot of photographers cut corners for various reasons and shoot in Jpg, its not horrible, but editing of the final images is limited. We are artists and capture each image with a vision in mind. We also want the flexibility to make your day as perfect as possible, even if the weather or lighting wasn't cooperative.
#8 Reason to Book Couture Bridal Photography: The finest cameras, lenses and lighting
We only use the finest high end Canon full frame cameras, finest Canon "L" lenses, and enough portable lighting and batteries to take control of any challenging lighting conditions. The Canon 5D3 is the most popular camera for wedding photography for sharp images and low light capabilities. The Canon 5D3 is our primary workhorse camera system. Amazing low light performance, fast focus system, and 22 mega pixels for amazing images.
#9 Reason to Book Couture Bridal Photography: We offer the best value of any other South Florida Wedding Photography Studio
We offer the greatest value for the wedding day photography experience we offer. We offer straight forward wedding photography pricing, artistic heirloom wedding photos, a very personalized wedding photography experience and personalized attention to meet your needs and expectations.
#10 Reason to Book Couture Bridal Photography: You get every image!
Unlike many other South Florida and Destination Wedding Photography studios, we deliver A carefully edited collection of carefully captured and crafted wedding images and portraits that are curated and cataloged into individually named folders on a custom flash drive and personal online wedding photograph gallery.
We give you the rights to print your images at your convenience or you can use our carefully selected professional printer and order from you gallery.
We then provide you with the option of having a beautiful hand made artisan Italian wedding photo art book by GraphiStudio designed by us for purchase.
Thank you for taking the time to visit
Couture Bridal Photography
Fort Lauderdale Wedding Photographer

Fort Lauderdale, Florida - (954) 399-0741 - mail@couturebridalphotography.com - Privacy Policy - Terms of Use - Copyright Alfredo Valentine © 2008-2020