WEDDING PLANNING TIMELINE
WEDDING PLANNING TIMELINE!


DOWNLOAD THE BEST WEDDING PLANNING TIMELINE TO PLAN YOUR WEDDING
Couture Bridal Photography offers a wedding planning timeline guide to help make your wedding day perfect!
Are you trying to figure out the perfect timeline for your wedding?
After shooting hundreds of weddings I have a really good grasp on what clients love and what clients hate. This post will provide a comprehensive look at what's truly best for you and your guests. More importantly, keeping your timeline in line with the best times for wedding photography.
DOWNLOAD THE TIMELINE BY CLICKING HERE!


THE IDEAL WEDDING TIMELINE
With the excitement of your wedding day, stress should be as far off your mind as possible. A timeline that outlines all the events of the day helps ease those pre-wedding jitters. But there are a few things to consider before putting anything together.
I've photographed hundreds of weddings and have worked with some of the best and worst timelines ever conceived. Time and time again I've come back to a common wedding day timeline template that seems to work really well for all our couples and vendors in the wedding planning process – not only us.
Since every wedding photographer approaches the wedding day very differently, make sure to ask them and your coordinator to determine what works best for your wedding day.
The information that follows was gathered from our own experience photographing hundreds of wedding throughout South Florida, New York, Charleston, Dallas, Denver, Los Angeles, Puerto Rico and around the world. These tips aren't always perfect for ALL weddings. This is intended simply as a suggested Wedding timeline to start with.
Things to consider when begin to plan a wedding:
HOW IMPORTANT IT IS FOR YOU TO ENJOY YOUR WEDDING DAY?
Before you get carried away with all the details and planning your wedding day, remember the importance of enjoying your own wedding. It only happens once and it goes by very fast.
We try to optimize our time in the most efficient way possible so you, the bride and groom can enjoy every minute of your day. The last thing we desire is you to feel bored from taking photos all day or being out by the hot sun away from all your friends and family. Consider it your day and make sure you enjoy yourselves.
HOW IMPORTANT IT IS FOR YOUR GUESTS TO ENJOY YOUR WEDDING DAY?
I can only assume, that you want your guests to remember how amazing your wedding was for years to come? Well, don't forget about them and their wedding day experience. Keep them in mind as you plan out your wedding.
Having a good flow to your day will allow the guests to have a good time and enjoy your wedding celebration. If they are waiting around for long periods of time before the wedding can go on, then it can be an overwhelming, boring and sometimes uncomfortable experience.
Consider the how many venue locations, how far people need to walk, how late the reception goes, how long the ceremony lasts and how long speeches or traditions take. All of these wedding details add to the overall experience of your guests on your wedding day.
HOW IMPORTANT WEDDING PHOTOGRAPHY IS TO YOU?
We ask every bride and groom what is the most important element of their wedding day. Wedding photography is the most important to them, 9 times out of 10. It's the most important element from your wedding day that you will have for a lifetime and and pass down to following generations.
Having the best wedding photography timeline will provide you with the most opportunities for better wedding photos and a better wedding day experience overall.
CONSIDER YOUR WEDDING PLANNER'S INPUT
There may be more details to your wedding day that might not be known to your wedding photographer. It is always important to consult with your wedding planner on your wedding day timeline.
Although, most wedding planners will do this for you during the final weeks leading up to your wedding day. This wedding photography timeline we're providing is just a rough outline for what has worked really well for our brides and grooms.
It might not work for all planners, couples or weddings depending on your vision, plans or unique circumstances. Usually the planner will consult with the other vendors you hired to determine if the timeline works for everyone.
However, if you're not working with a wedding planner then the the wedding timeline below may be a lot of help.

CONSIDER SEEKING INPUT FROM YOUR VENUE OR DAY OF COORDINATOR
Some South Florida venues have coordinators or catering managers that have lots of experience managing the wedding day flow. I am certain the majority of wedding venues around the world have someone that can assist you with a timeline and other aspects of your wedding day.
If your wedding venue includes something like this then we highly recommend utilizing them as a resource to help you with the flow of your wedding day. They will have a lot of experience knowing the best times to start and end things are at their venue.
REMEMBER YOUR VENDORS MOST LIKELY HAVE NEVER WORKED TOGETHER BEFORE
This is why your wedding timeline is so important for your wedding day to go smoothly. It puts all your wedding vendors in sync for everything that will take place during your wedding day. That way, if there are any conflicts they can be fine tuned with a solid wedding timeline.
A solid wedding timeline will help all your wedding vendors do what they do best at the appropriate times without overlapping or interfering with one another.
So please don't just assume that your wedding day will work itself out. Use a solid Wedding timeline to keep your wedding day running smoothly.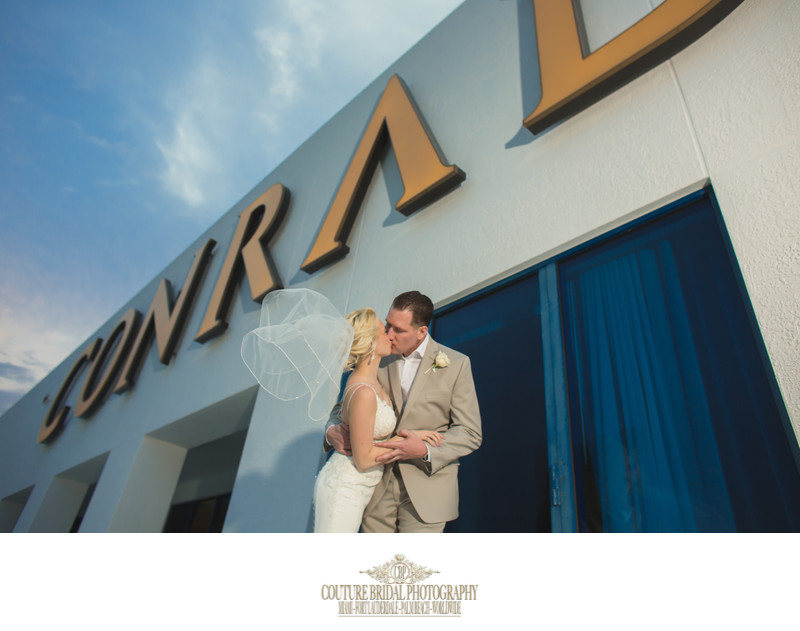 Questions to ask yourself:
What time does the sunset on your wedding day?
Check Google for sunset times and while at it, check historical rainfall for the day your planning your wedding for. Knowing what this historical rainfall is could help determine the best date for your wedding with the least chance of rain!
Why is this important when it comes to photography?
We primarily shoot with natural light, so we want to get most of our photos done while there is enough daylight. And we want to use some time during the final hour of the day for what photographers like to call the Golden Hour.
This is the time during the day that occurs one hour after sunrise and one hour before sunset. Since most weddings are during the day, we like to use the evening sunset as our Golden Hour opportunity. Golden hour is when we'll be able to get a ton of amazing looking photos of the bride and groom in a very short amount of time.
We like to plan for 20 minutes, but if we only end up getting 5 minutes it would still be worthwhile. We use this handy Sunrise/Sunset website all the time to determine exactly when and where the sun is setting for our wedding locations.
Once you know what time the sun is setting then you'll have an idea on how to fit everything in your schedule around it.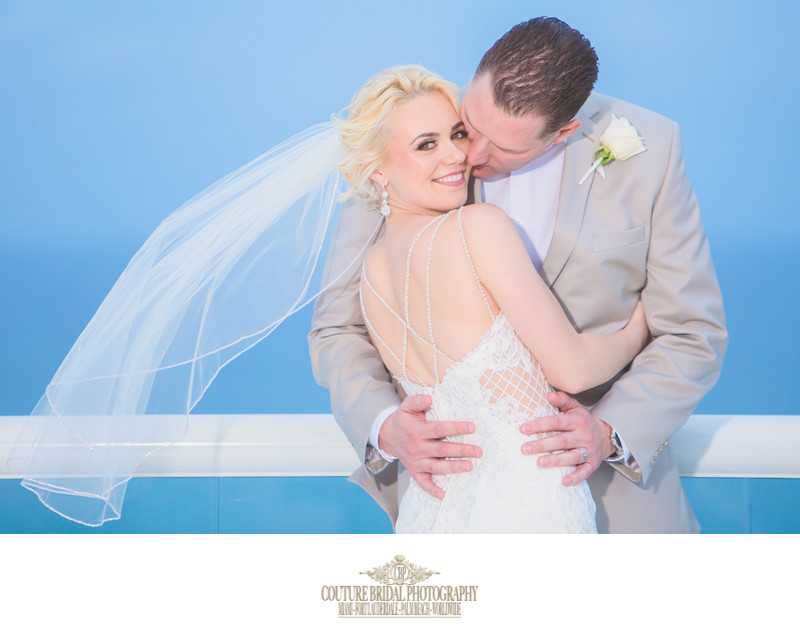 DOES YOUR WEDDING REQUIRE MORE THAN ONE WEDDING PHOTOGRAPHER?
This is one of those questions you may want to ask after you already have an idea of what your wedding day will look like. It really depends on how the wedding photographer works, how the wedding day is ordered, and all the individual aspects or details occurring throughout the wedding day and of course, what you want or don't want photos of.
Most brides and grooms want an extra photographer for the peace of mind in knowing you're covering two angles especially during the wedding ceremony when one person can't always be in the same place at the same time.
I personally enjoy working with a second shooter especially for weddings over 8hrs with multiple locations. Again, don't just assume on the amount of photographers you'll need.
Every wedding photographer works differently and can assess your wedding day photography needs appropriately after proper planning.
WILL YOU BE HAVING A VIDEOGRAPHER?
This is another question we ask all of our brides. Why? Because it can have an affect on how we operate during the wedding day. Since every wedding videographer works differently they too may have their own set of requirements to get the shots they need to provide you with their best service.
Sometimes our wedding photography approach works really well with videographers who film in a more documentary style just capturing moments as they happen. If we connect with a wedding videographer that creates more movie like cinematic trailers it could mean more time is necessary for filming, which could mean more time added within the timeline.
It's best when there is only one director and both wedding photo and wedding video can flow simultaneously as one cohesive team, rather than taking turns going back and forth for capturing images. This is another reason why it helps to have a wedding photographer that has experience working with a variety of wedding videographers. It's not essential but it is helpful. It's always a good idea to consult with your wedding photographer on which styles would best compliment the other or if they possibly have some recommendations for who to work with.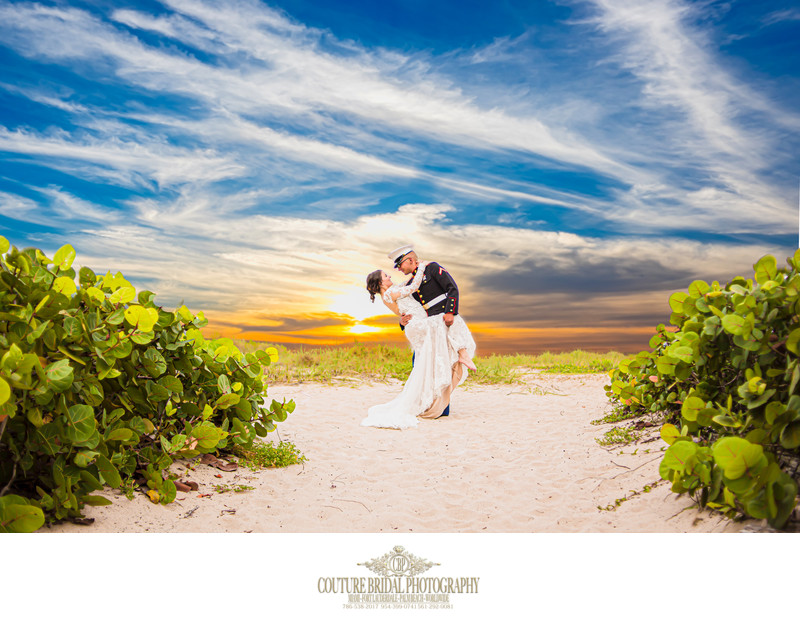 WILL YOU BE DOING A FIRST LOOK?
Alright we're finally getting to the good stuff. Every wedding photographer loves this question. We love it because we know after photographing so many weddings that the flow of the day goes much more smoothly with a first look wedding.
We come away with more opportunities to get the wedding photos and portraits they need and our clients seem to enjoy the day a whole lot more. Doing a first look allows you to get all of your wedding pictures out of the way before the ceremony so you can attend your own cocktail hour, eat those fancy appetizers and focus on spending time with your guests.
As a side note, most weddings in Europe have extended cocktail hours so brides and grooms take pictures for up to 2 hours. In Asia, bridal portraits are sometimes captured months before the actual wedding day for amazingly involved bridal portraits!
Let's face it, breaking wedding tradition can be hard and isn't always possible, especially when one has grown up with an impression of how their wedding day should be. But don't worry there is still hope even if you decide to take the traditional route, and not have a first look photography session.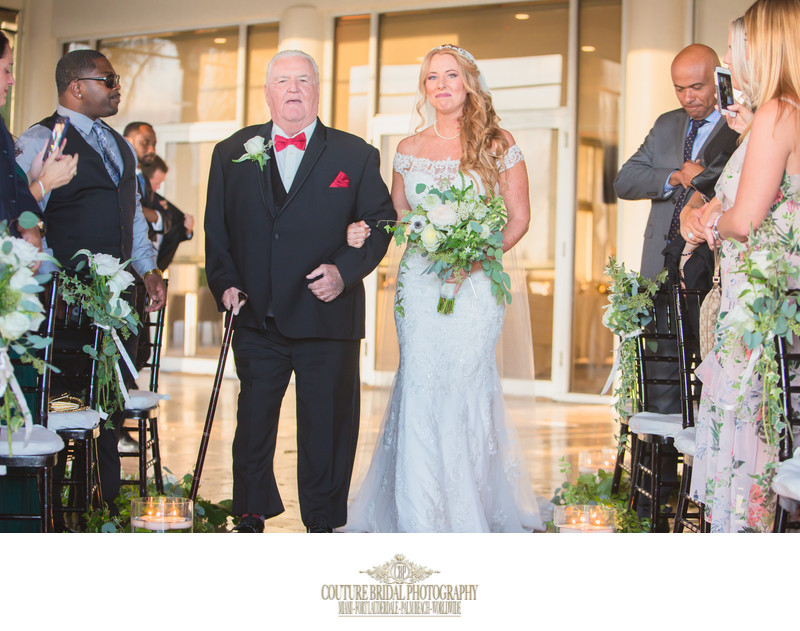 A word of advice from our past experiences photographing 100's of weddings:
Should you decide to see your bride or be the bride walking down the aisle for the first time, yet you want to guarantee you get all the wedding photos you need and still enjoy your wedding day. We recommend having an earlier ceremony time so you don't risking losing natural light. If you have a bridal party then definitely do all of those pictures separately before the wedding. That way all you have to focus on after the ceremony is immediate family portraits and the bride and groom portrait session.
You may or may not miss your cocktail party, but at least you won't lose out on the good lighting. Should you decide to give in and do the first look photography session, we want you to know that moment when she walks down the aisle will always be an amazing moment, regardless if you see each other before the wedding ceremony.
We've seen plenty of guys cry their eyes out during the ceremony even after seeing their bride just before the ceremony. There is something special about that moment when all your friends and family members are gathered around awaiting the bride to reveal herself, the music is playing and it's finally happening. If anything the first look photography session will help with butterflies, but it definitely won't remove the emotion and love you have for each other.
I can go on and on about this. Just remember, either way this decision plays a role in how you structure your wedding day timeline.
DO YOU HAVE A BRIDAL PARTY?
Having bridal parties are awesome! They bring a ton of hype and energy to your wedding day. There's nothing like hanging out with your best friends before the wedding ceremony.
However, the larger your bridal party the more you may want to cushion your wedding timeline just to be safe. Large bridal parties typically mean more opportunities for potential conflicts in your schedule. Unless you have an insanely cooperative group of friends then plan for the worst by baking in a little more time.
In general, we can usually go through a bridal party in 30min. If you're not doing a first look photography session, consider doing the bridal party groups separately before the ceremony. Rallying both the groomsmen and bridesmaids for one giant photo can be challenging to handle after the wedding ceremony.
If you're doing a first look it's not as difficult. You just want to have only a few shots left on your list for after the wedding ceremony.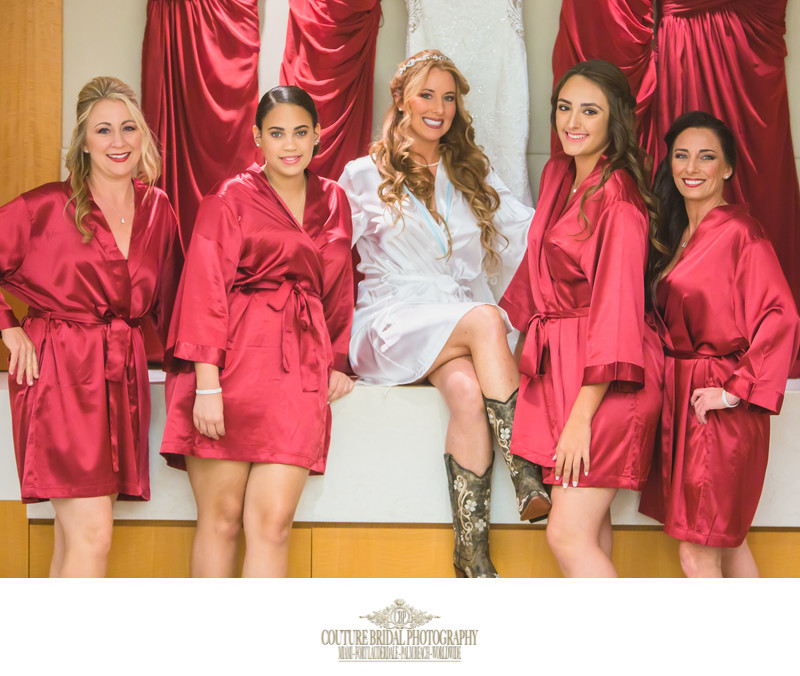 WEDDING DAY FAMILY PHOTOS
If it's possible to do these before the wedding ceremony then make it happen. If you're doing a first look this option is much easier to accomplish since the bride and groom are able to be see each other. It will eliminate another thing on your list so you can do all the formal photos prior to the ceremony and be done with it.
If you are planning on not doing a first look this option isn't totally out of the picture for you. We still recommend if it's not inconvenient to family members try to get all the combinations of family photos you need prior to the wedding ceremony. Yes, each side won't get those combinations with the bride and groom. But whichever remaining photos are important to have they can be done right after the ceremony. The main thing is that you try to provide at least two opportunities for getting the photos you need. Inevitably someone is running behind and can't make it into a photo opportunity, but our backup plan is always to knock it out after the ceremony concludes.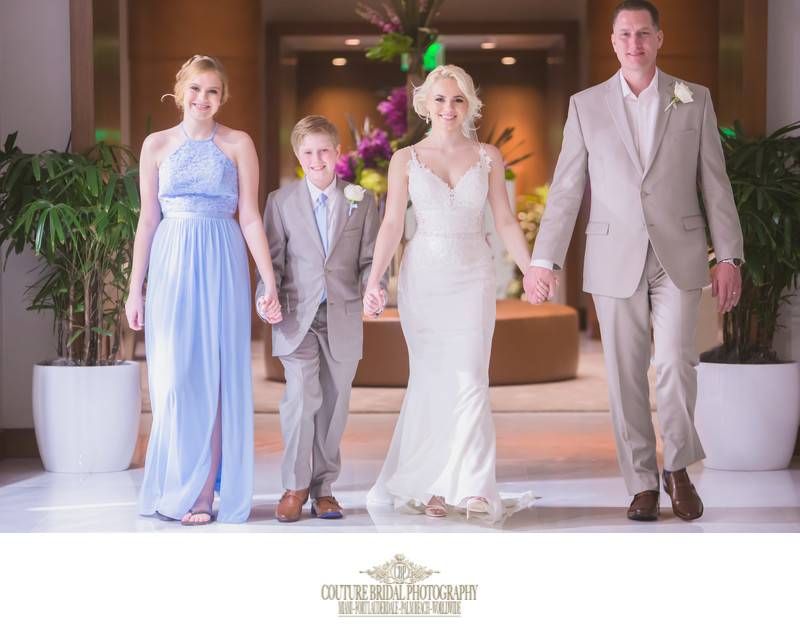 ARE YOU ABLE TO SNEAK AWAY DURING THE RECEPTION?
Sometimes wedding receptions happen when the light is looking awesome, whether it's at the Golden Hour or during a colorful sky at twilight. We like to plan for 20 minutes, if possible, to steal our bride and groom away from their wedding reception when nobody will notice. Sometimes it only ends up being 5 minutes but it's totally worth it.
Think of it as another back up plan, if you didn't have enough time during the day (or if it happened to be raining earlier in the day) a bridal portrait session can take place and you'll have the reassurance to keep things moving forward.
Also, keep in mind these are the creative photos… These are the photos where I can take some time to scout out a cool spot and set up a neat lighting scene. This is our time to experiment and get creative. It's in these moments that you can come away with the best wedding photos of the day.
Plus, we have noticed that it's during this time that most brides and grooms tend really open up. You're not thinking about anything else by this point. All the ceremonial stuff is out of the way and now it's all about just having a good time. This is where the true emotions and reactions come out. Add some time in your wedding timeline for this great opportunity for amazing wedding photography. You won't regret it!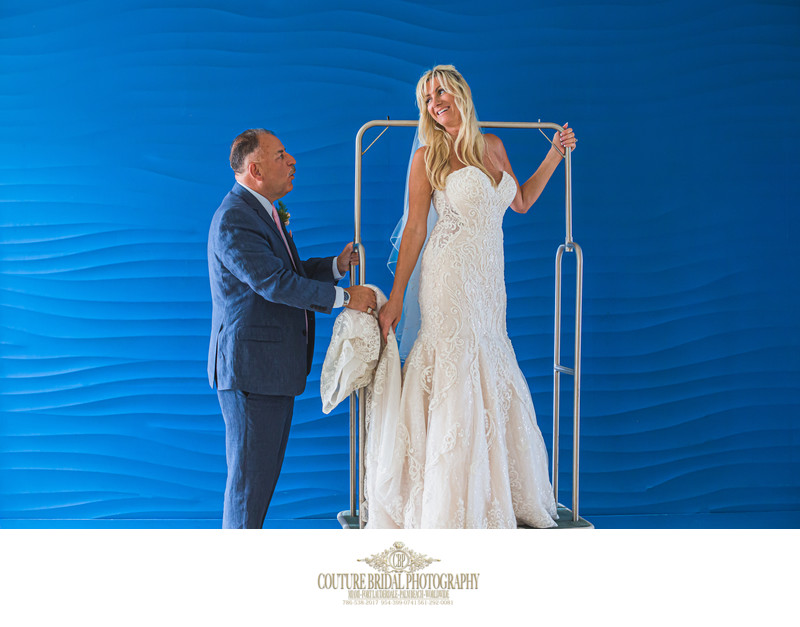 Questions you may have for planning a wedding:
WHEN SHOULD THE PHOTOGRAPHY SERVICES BEGIN AND END?
We begin our wedding photography during the final touches of hair and makeup. We want the bride to look her best before taking her pictures. If we are shooting before final touches, it is only far away candid shots and/or details.
We end our wedding photography a bit after the last tradition or once we've gotten a good amount of the dancing photos – We find guests appreciate the break from flashing lights in their face all night.
For both questions, above you'll really want to consult your wedding photographer. The work that they do may require them to come earlier or stay later. It really all depends on how they like to approach the wedding day.
For us, we've found that we work best within the range of shooting for 6-8 hours. After that we really start to fade… unless our clients are feeding us like crazy, we're well hydrated or we pack lots of energy snacks.
If the wedding requires over 10 hours or definitely beyond 12 hours we'll arrange for having our associate photographers take over. We want to have high energy when we're shooting and not just sitting around filling time because it's on the wedding photography contract.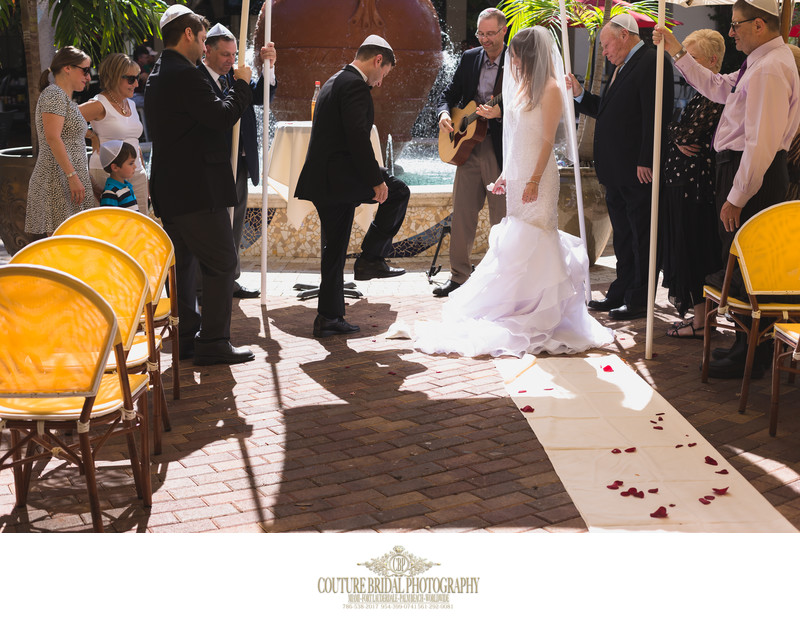 HOW MUCH TIME IS NEEDED FOR PHOTOGRAPHY?
For an ideal timeline with us plan for…
• 30 minutes of details (dress, shoes, letters…)

• 1 hour of getting ready for the bride and groom

• 15 minutes for the first look

• 30 minutes for the bride and groom portraits

• 30 minutes for bridal party

• 20-30 minutes for family

• 30 minutes of no pictures of people prior to the ceremony

• 20 minutes of bride and groom during the Golden Hour (if possible)

• 30 minutes during cocktail

• 30 minutes of reception details (w/ empty room and lit candles).

The rest we can go with the flow or give suggestions if needed once we see a timeline. Some portions can be handled at the same time depending on the amount of photographers at the event.


SHOULD WE DO THE WEDDING CEREMONY AT SUNSET?
If your wedding is outdoors and requires that you have the ceremony at sunset then you'll definitely want to do a first look photography session and get all your pictures done before the ceremony, including all the family formals. But to answer this question honestly, if it's not necessary then don't do it.
Though sunset time is awesome for lighting it's not always ideal for a ceremony. Mother nature can have a mind its own and things don't always run perfectly on time. If things run behind schedule, you may find yourself having a dark wedding ceremony outdoors where lighting can become very challenging for your wedding photographers.
Natural lighting changes very rapidly after the sun sets below the horizon. The skies can look really cool but it's a risky time to document a wedding ceremony. When you plan for the wedding ceremony right at sunset you're taking a big risk making sure everything runs smoothly and you're not always guaranteed that dreamy golden hour light.
You may have an overcast day for all you know and the lighting toward the evening will look no different than it does during the day. Always try to plan with a balance between what is safe and what is ideal.
"Always try to plan with a balance between what is safe and what is ideal"
Tip For Photographers:
Bring a constant light source. If you find yourself outdoors in a position where the ambient lighting is dropping really fast during the wedding ceremony or your outdoors with very little available light, we recommend bringing a constant light source with you.
Shine it at a 45 degree angle from where your subject will be. Put your camera on a solid monopod or tripod. Your ISO may need to get cranked up and you'll want to shoot in a wide open aperture but it beats using flashes and adjusting all your settings as the light keeps fading. Using strobes in these moments can be distracting and really slow you down.
The strobes can sometimes even suck the life out of all the existing light sources: candles, LEDs, orange bulbs, chandeliers, etc. With this setup we've been able to get some really great looking skies without making the subject appear like their not apart of the environment. It has a much more tasteful and natural look to it.
Don't forget about constant light sources. Their not just good for videographers.
Phew! That was a lot of reading! Hang in there, your almost done. If you haven't had a chance to download our free wedding timeline guide, we put together for this article, take a minute and do that now:
Extremely important on Wedding day!
Dedicate one person (possibly the maid of honor) to help the wedding photographer point out names with faces during the family portrait time. We send out a questionnaire prior to the wedding where you can detail for us all the combinations of family members you would like to include during the family portrait time. We print out this list and reference it during the family portraits. Start with the largest groups first and scale down smaller and smaller.
Try to get the older people and children done first so they can take off early.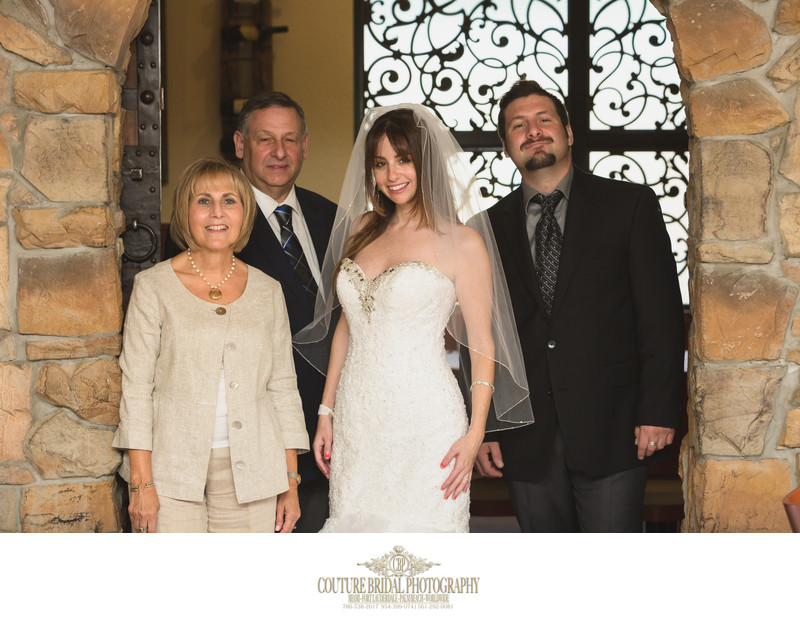 SHOULD WE GO AROUND TO TABLES FOR PHOTOS?
If you don't know what this is, it's basically walking around to each table during the reception and getting a formal like photo with the table. This is kind of an old school thing to do, but sometimes we still get requests for it.
Instead of doing table shots we like to get more candid looking photos of people interacting and enjoying the start to your reception party. We find table photos to be an inconvenience to guests. They usually don't like getting out of their seats to huddle awkwardly around a round table for a picture.
Depending on how many guests you have this can take a lot of time. And there's always that one guy who just happened to be in the restroom that you're waiting for to return before getting your shot. Not to mention people are chatty and when you stop by their table it's not just a quick picture.
Multiply 10 minutes by the amount of tables you have and that will give you an idea if it's worth it.
As a substitute, we really like to encourage our guests to add on a photo booth for their reception. Especially if they have a really large amount of people attending. I'm not talking about those small enclosed photo booths you see at the malls.
What I mean is the studio like photo booths where it's all open and lit professionally with a clean backdrop. One where you don't always have to include the props. These are really great for grabbing all those distant cousins, fraternity brothers, co-workers, you name it.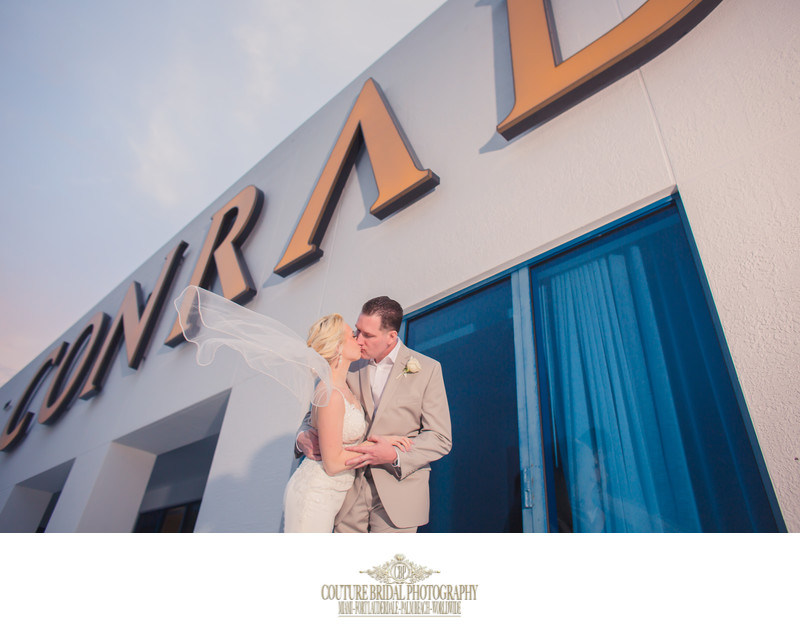 WHEN SHOULD THE PHOTOGRAPHER RECEIVE THEIR MEALS?
For us the best timing for the meals to be served is just as the guests are being served (usually no photos are taken at this time). Most caterers wait until after the guests receive their meals because it's proper, but sometimes we risk the chance of missing important moments. Our goal is to be done eating before the guests finish eating. That way we can be there for everything important.
HOW TO KEEP THE RECEPTION FROM BEING A DRAG?
Usually wedding receptions become a drag because of the mixed crowds, lengthiness or the lack of activities. Not every group wants to dance until the morning. So mixing it up throughout the night is very important.
Sure dancing may be going on the entire time but make sure to provide other things to make the reception interesting to everyone or you may have some sneaking out on you. This doesn't mean spreading out all your traditions late into the night. It just means doing things quickly and simply.
If you have formal dances, do them all at once. If you have some toasts keep them short and sweet. If you do a cake cut don't make a huge production out of it. I think weddings that have lots of little things happening in various places at various times allows people to move about freely without feeling forced to follow a strict program.
Photo booths are an awesome way to get people loosened up and having a good time. They generally work best once dinner is over. Doing a photo booth at cocktail hour can be like the start of a high school dance with boys on one side and girls on the other. Who's gonna go first?
Another awesome things we've seen is mini snacks and drinks even after dinner and cake that may come out later in the night for people to grab. These are fun treats like mini burgers/fries, grill cheese sandwiches, ice cream sandwiches, donut holes, coffee, etc.
Even things like glow sticks can really go a long way. Its all about introducing new things and building upon it throughout the night. Let your imagination run wild.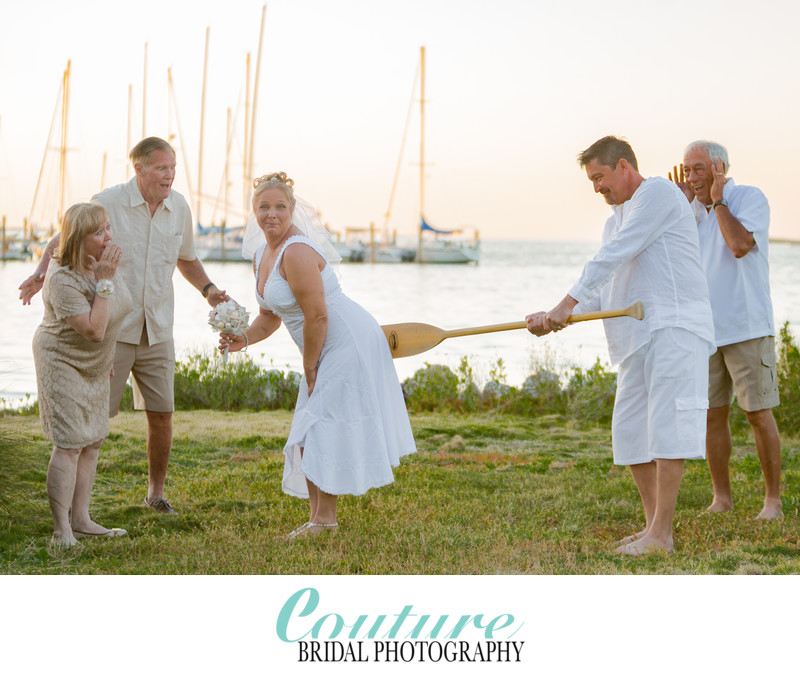 WHEN SHOULD I HAVE MY TIMELINE FINALIZED?
If possible, try to have your ideal wedding day timeline finalized 1 month before your wedding day. You'll feel a lot less stress and a lot more organized and confident going into your wedding day.
Send your photographer the final timeline after it is fully reviewed and approved by all wedding vendors.
A RADICALLY DIFFERENT TWIST ON YOUR WEDDING DAY
Here is something to consider that is totally different and against the norm. Consider doing an earlier wedding with brunch. This may be an option for someone who wants to save money or not necessarily have a drinking/dancing crowd to entertain.
Here is the great thing about doing a wedding like this. Since your ceremony is early in the day, you can plan to do all the important pictures after the wedding. Plus, all your guests still have a Saturday to themselves afterward.
WHERE DO WE GO FROM HERE?
We hope this article covered as many angles as possible for you to be prepared to enjoy your wedding day experience. I'm sure absorbing all this content can be a bit overwhelming, so I've made things even easier for you to digest.

Follow these quick steps below to get started:
1. Go ahead and take a minute to download the free pdf bundle we put together to help you plan your wedding day. It will include a checklist along with two versions of the wedding day timeline template.
2. Make sure to read over all three pdf's. Decide whether or not you're going to do a first look and begin checking off items on the checklist. If anything it will help you to start taking action steps toward planning your wedding rather than putting it off.
3. If you found this article helpful do us a favor and share it with someone you know.
Fort Lauderdale Wedding Photographer

Fort Lauderdale, Florida - (954) 399-0741 - mail@couturebridalphotography.com - Privacy Policy - Terms of Use - Copyright Alfredo Valentine © 2008-2020