BEST WEDDING PREP TIPS FOR SOUTH FLORIDA WEDDINGS


how to prepare for your wedding photography
Our priorities as your photographers is to photograph your wedding day love story as it unfolds. This story usually begins before your ceremony when you, your groom and bridal parties are getting ready. These photos are not only great for memories, but allows the bride and groom to later see what they could be present as each was getting ready in separate locations.
We want your wedding photography to be as perfect as they can be. These are some tips to help us capture and create the most memorable photos you'll forever cherish.
Keep The Bride and Grooms Rooms Clean
It's so important to make sure the bride and grooms rooms are clean and clutter free. Do have the hotel staff clean your rooms prior to us getting there to start your photography and videography. This help by eliminating any possibility of unsightly objects in the background of your photos or us having to take time out to tidy up for photos. The best part is you'll also have freshly made beds which are great for fun poses with you and your bridal party.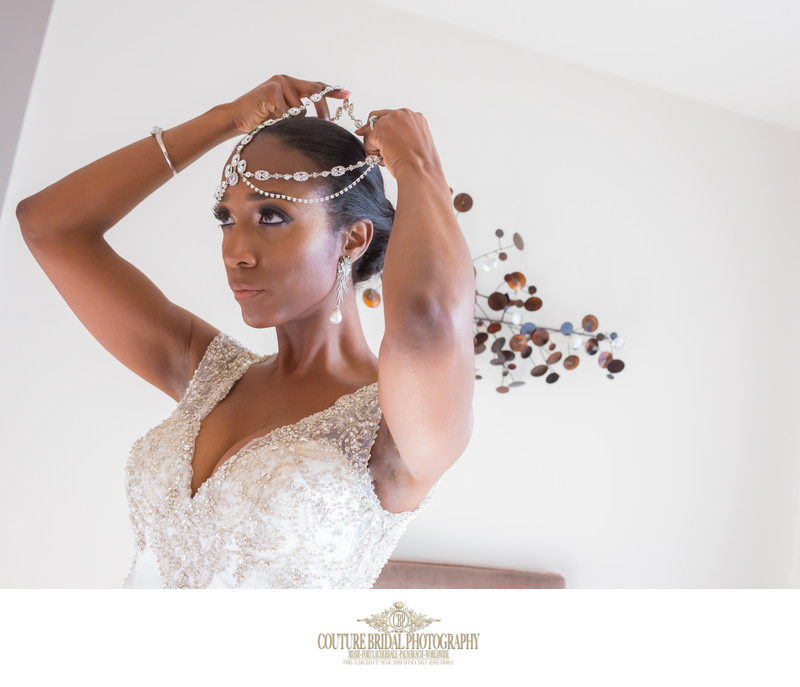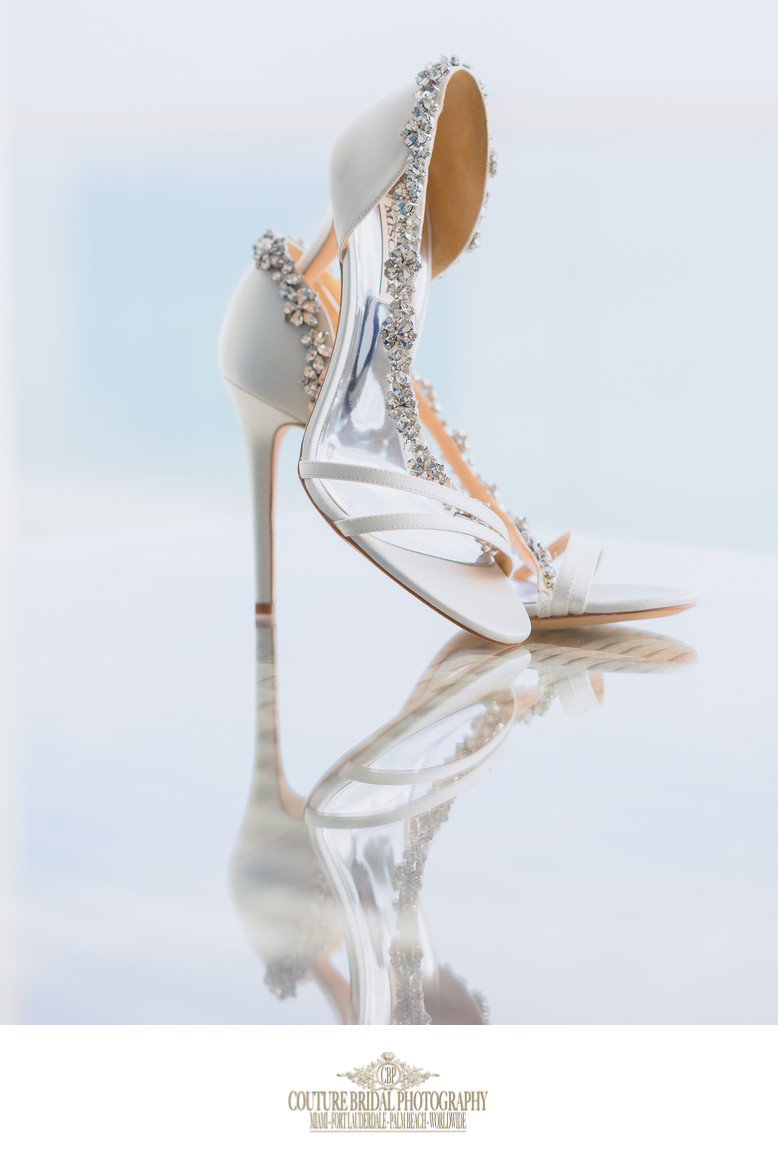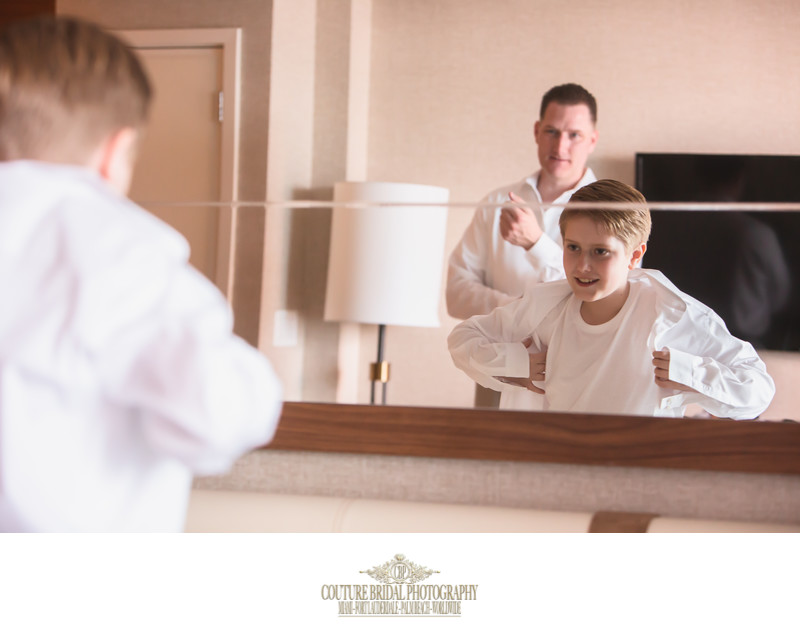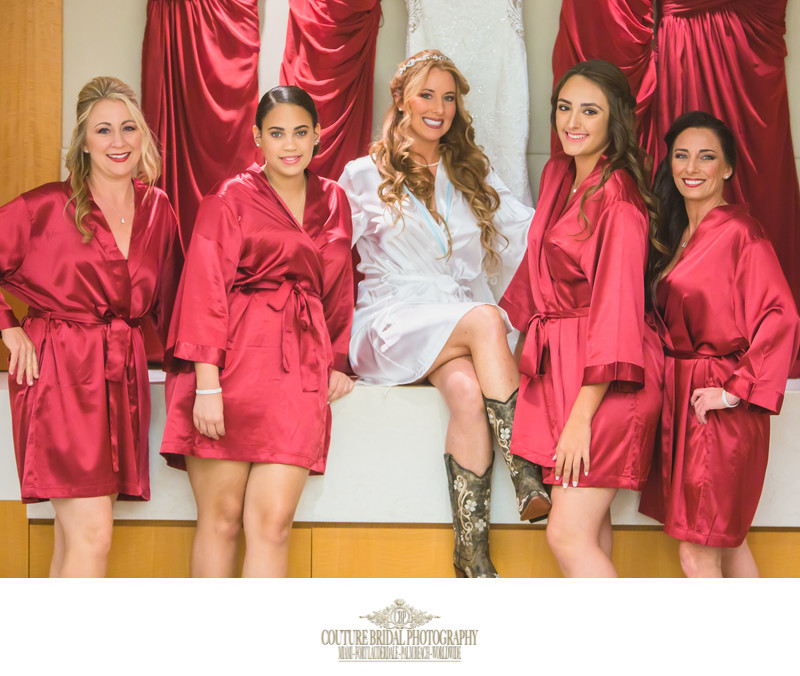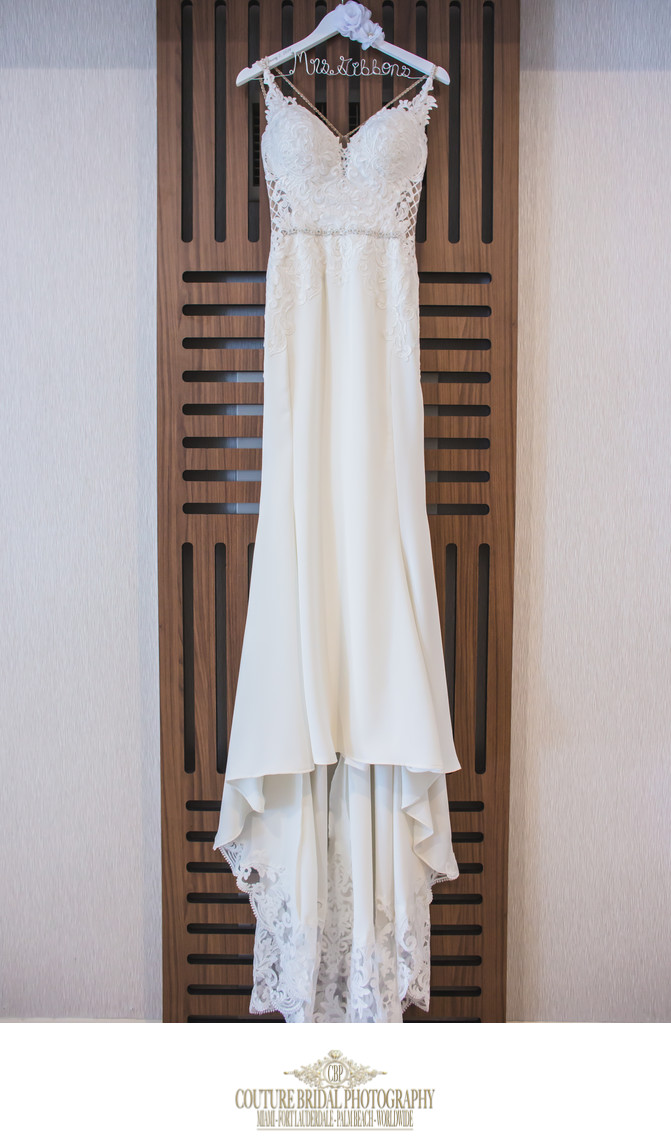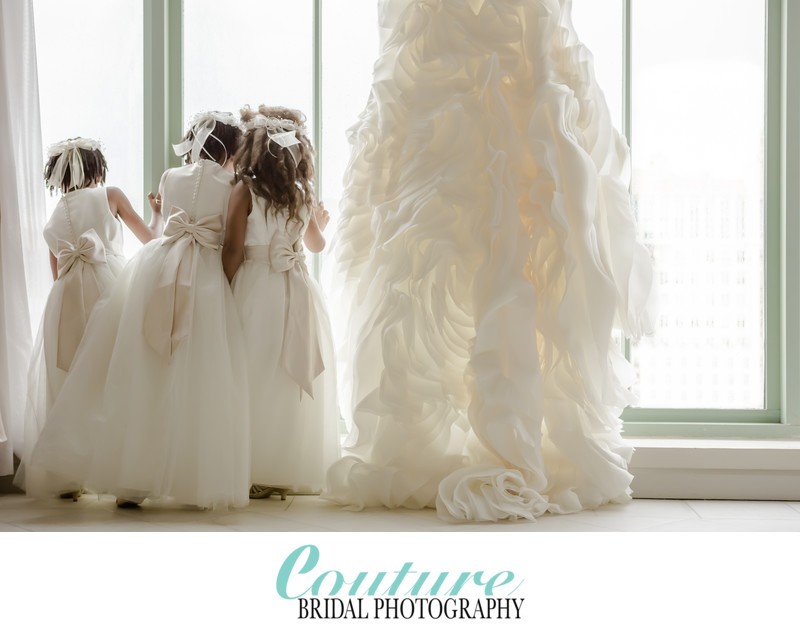 Have All the Details Ready
We love to get access to all the detail items such as the brides dress, shoes and rings while being as unobtrusive as possible. Having all the detail items in one place is a great help and allows us to photograph all the detail items faster. The groom should do the same with his shoes, belt, cuff links and any details he might want photographed as part of your wedding day photography.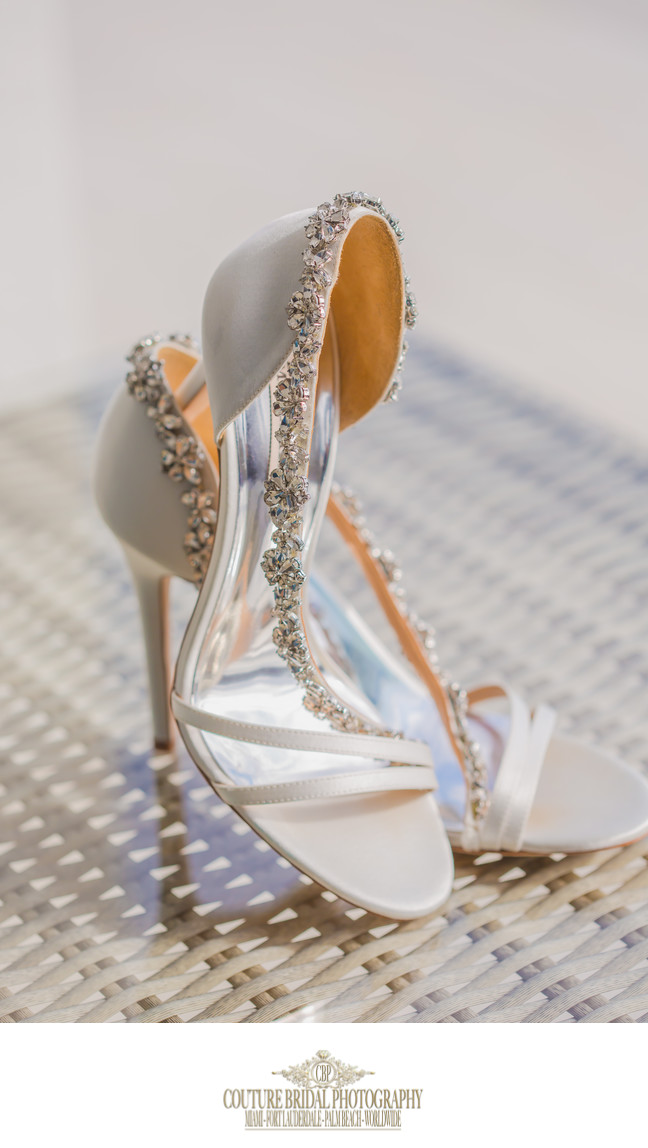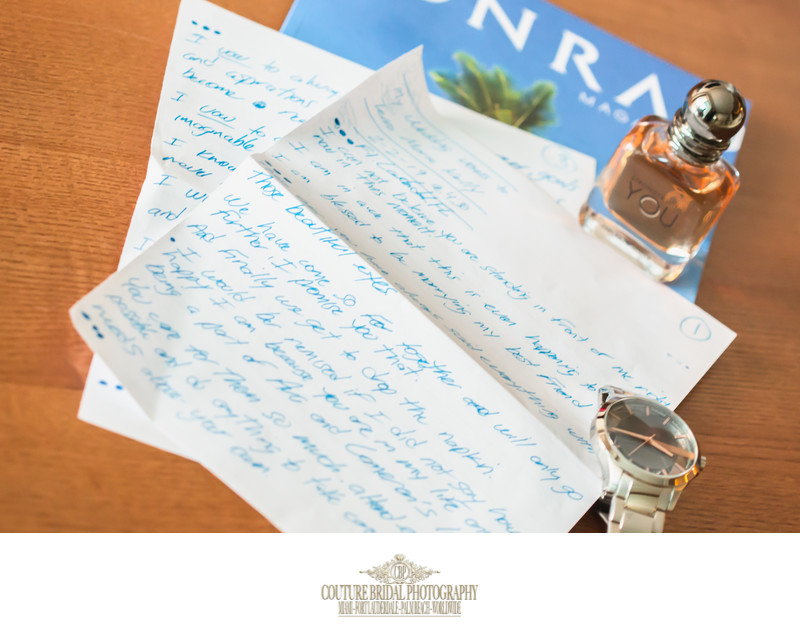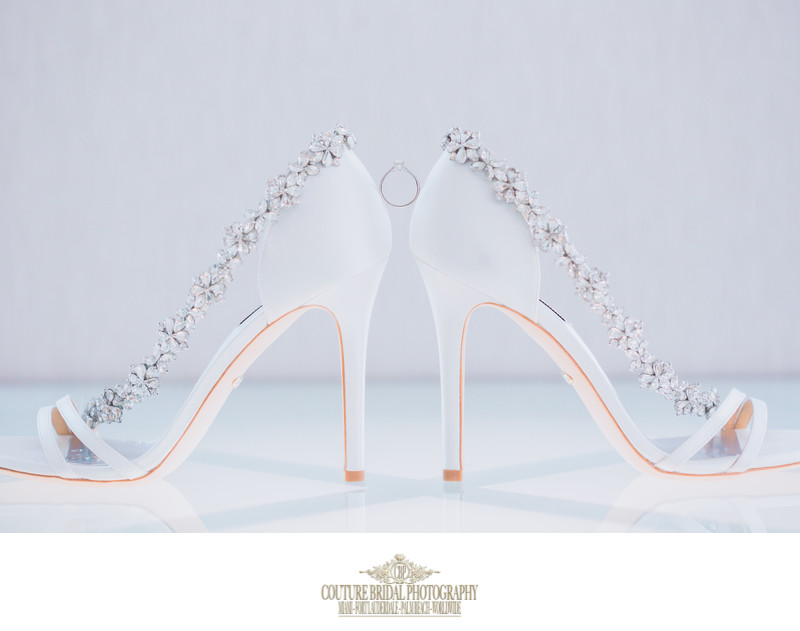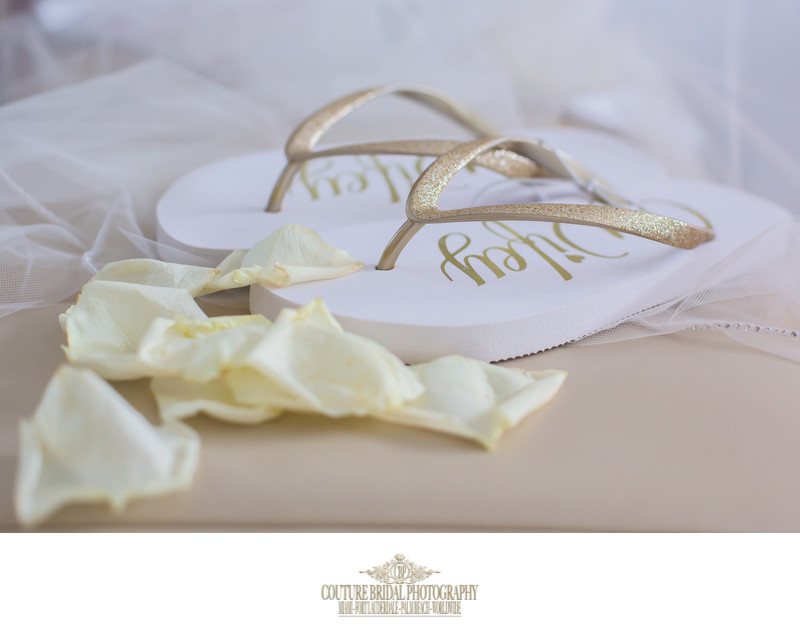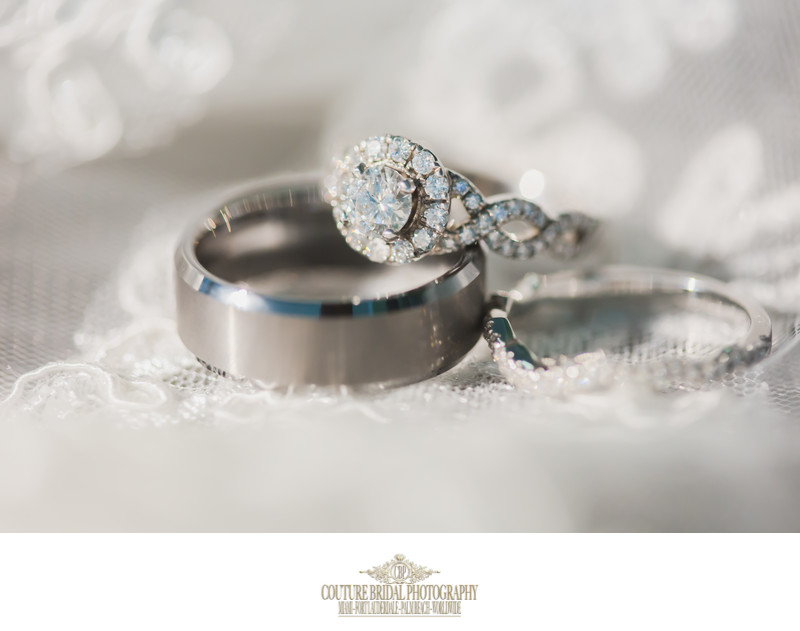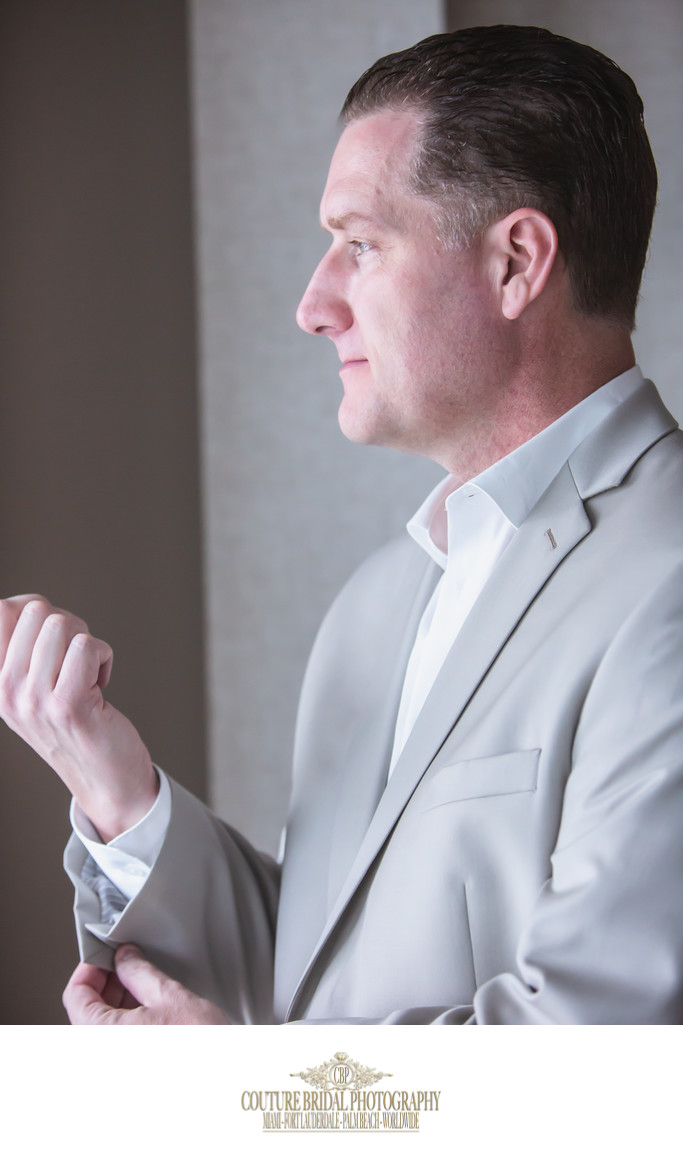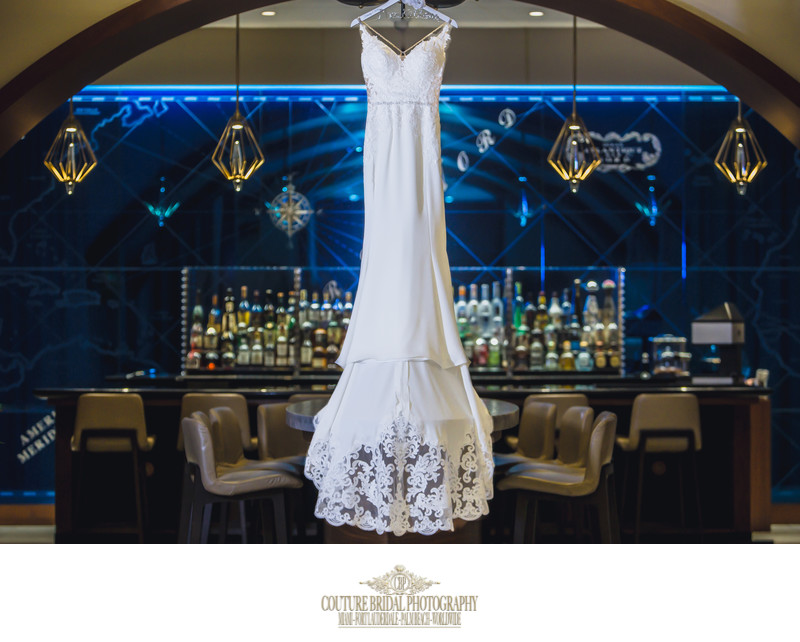 Use a Decorative or Custom Hanger
For some reason, you can spend a bizillion dollars on a wedding dress and all you get is a cheap plastic hanger! I always seem to break them when I'm trying to hang the dress somewhere for a nice dress shot, like above. I try to bring along a wooden hanger with me, but over the years they vanish or I forget to snag one from my closet. My advice is to buy an ornate hanger with the nice writing using the wire on etsy.com. They complete any dress shots we might take and they are way stronger than what your dress came with.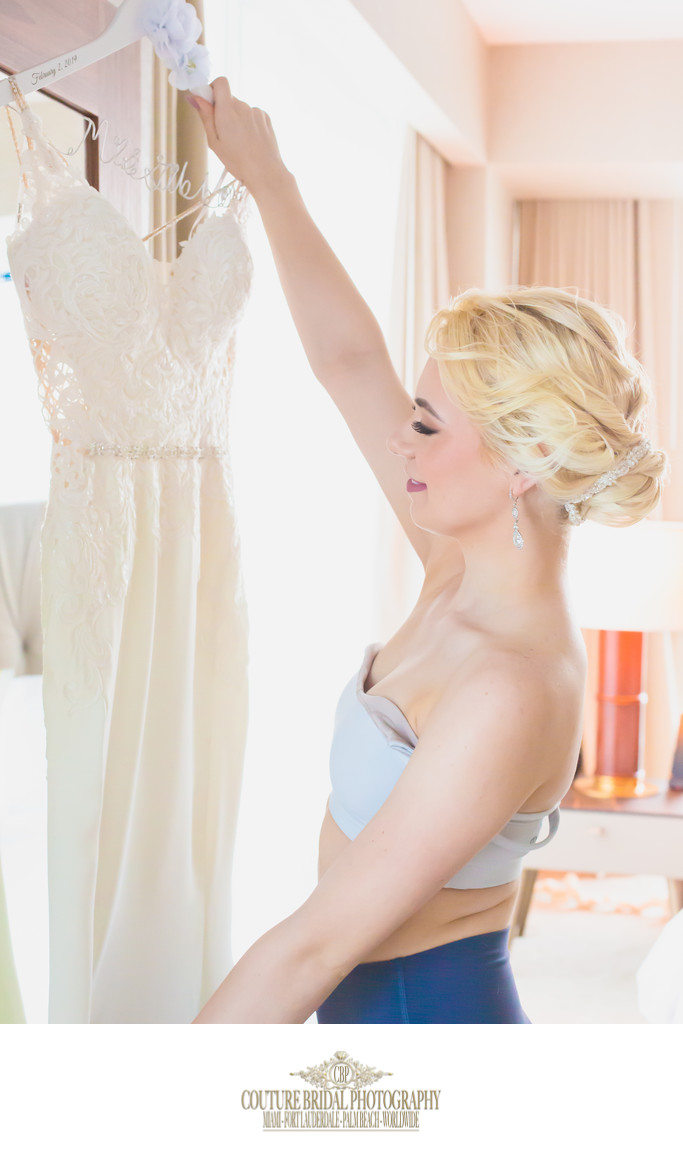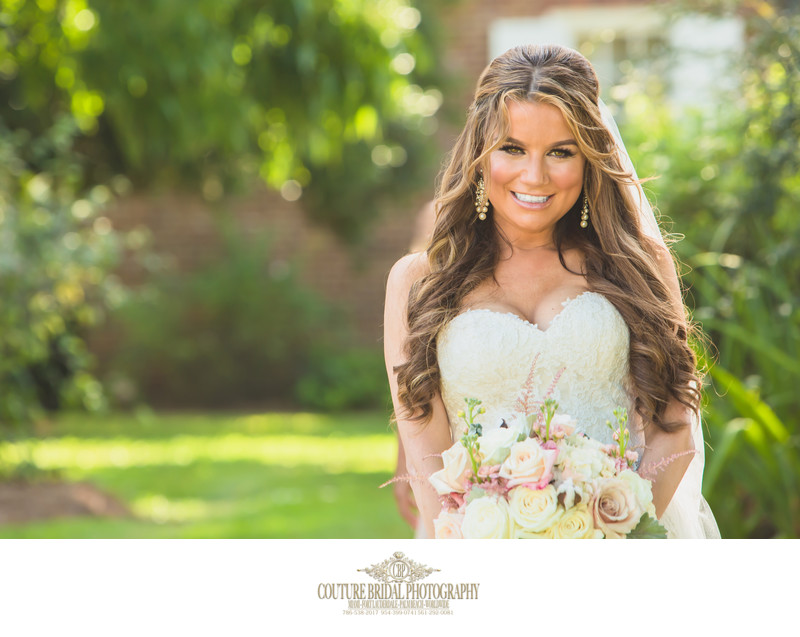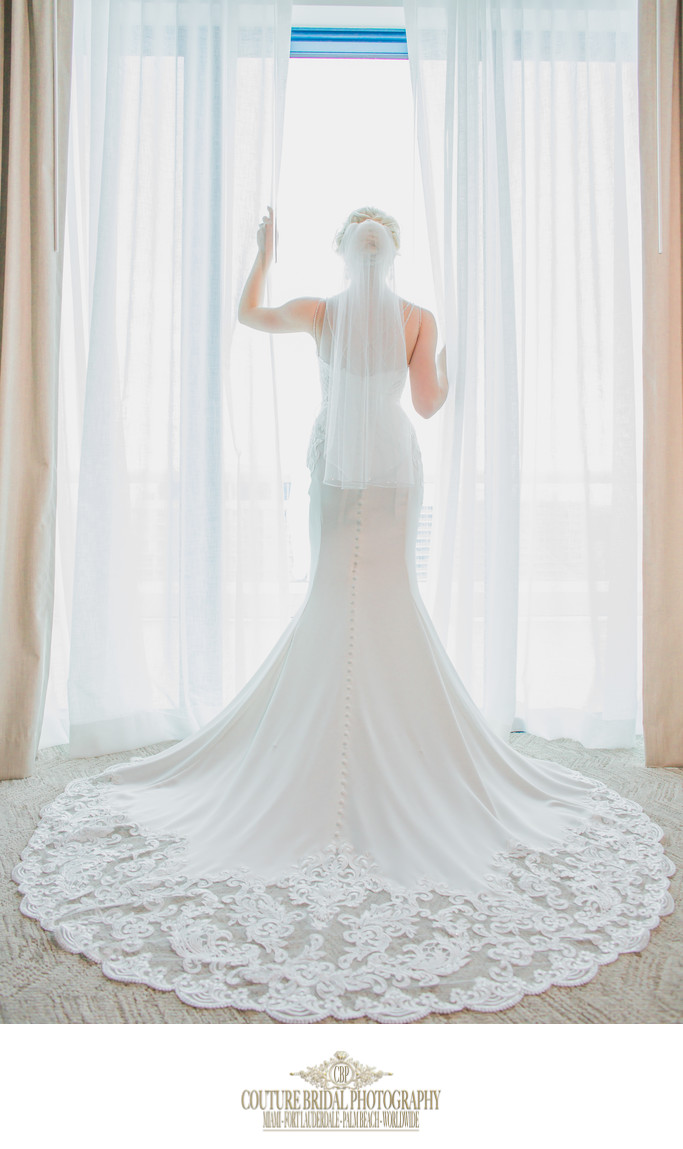 Brides First for Hair and Makeup
We always recommend the bride have her hair and makeup done before the bridesmaids. It allows us to get as many photos as we can of you and if you run late you won't miss out on precious bridal portraits.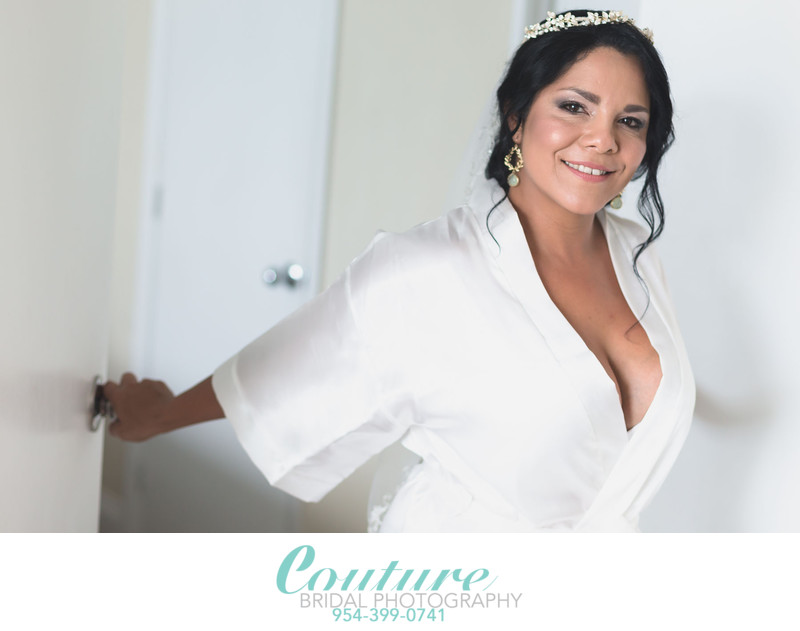 Keep the Number of People Low
I highly recommend having the minimum amount of people in your room or bridal suite. Besides having the bridesmaids and absolutely necessary family members, it'll get crowded really fast and make it really hard for us to capture the photos you want most during your getting ready photos.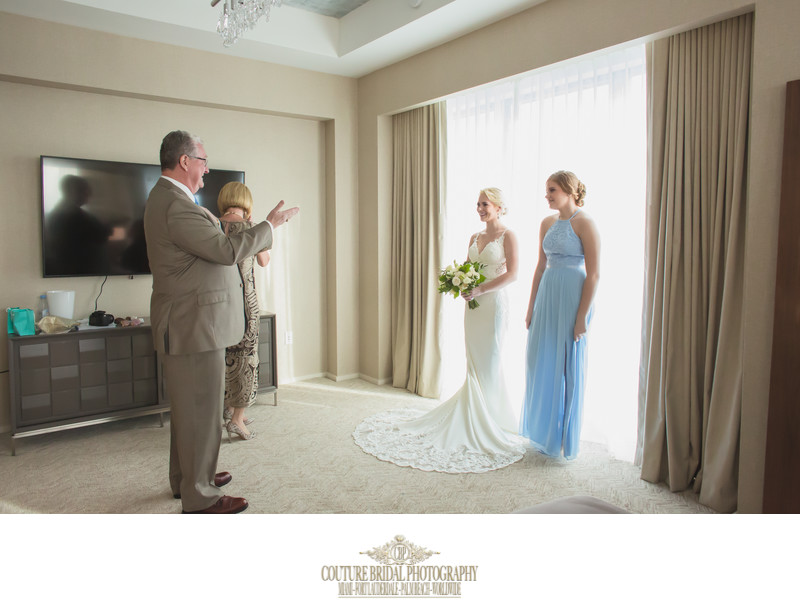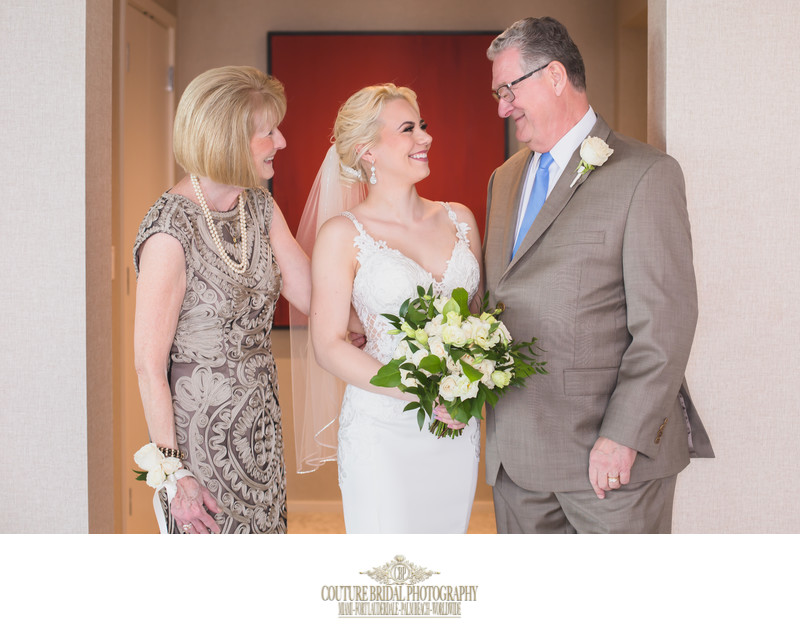 Have Immediate Family Around
Have your closest family nearby. Your parents, siblings, grand parents and parents of both bride and groom. This will be the perfect time for really beautiful and intimate photos and perfect if you're planning a "first look", before your wedding ceremony. This will also be the time where we capture mom and dad seeing their daughter or son right before the ceremony.
ABOUT COUTURE BRIDAL PHOTOGRAPHY
Elegant. Romantic. Timeless. We are a group of creative photographers in Broward County with a passion for storytelling. Founded in 2008, our studio has been recognized as the best Wedding Photographers in Fort Lauderdale and South Florida by various publications, websites, and groups. We'd love to meet with you anywhere in South Florida and show you our albums and other print photography products. We can also provide more information on our Wedding Cinematography and introduce you to our team.
Fort Lauderdale Wedding Photographer

Fort Lauderdale, Florida - (954) 399-0741 - mail@couturebridalphotography.com - Privacy Policy - Terms of Use - Copyright Alfredo Valentine © 2008-2020