WEDDING PHOTOGRAPHY VS. WEDDING PHOTOS?
WEDDING PHOTOGRAPHY Vs. WEDDING PHOTOS - THE DIFFERENCE?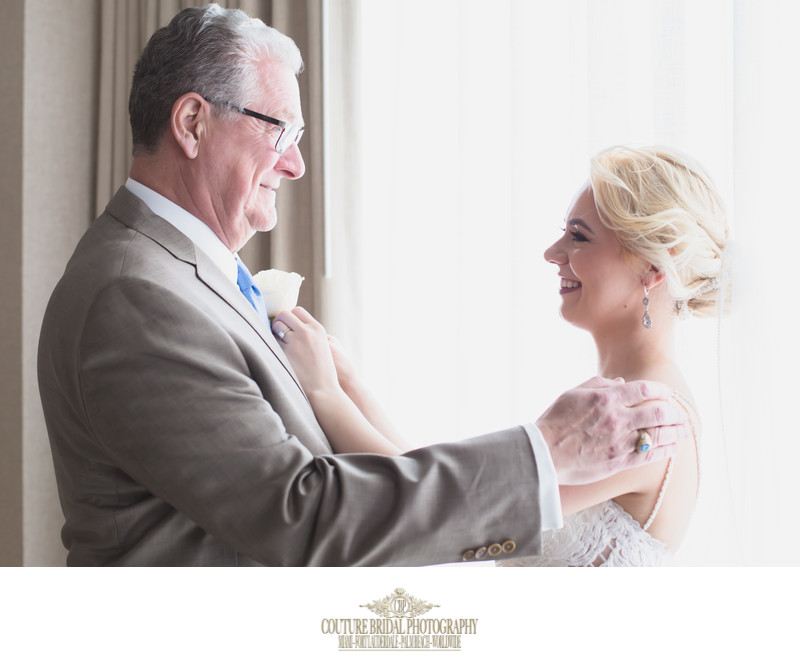 What is the difference between Wedding Photography and Wedding Photos? and why doest it matter?
I was curious about the history of wedding photography and I decided to do some research on the subject. I learned quite a bit and discovered there is a big difference between wedding photography and wedding photos. To understand the difference and how it relates to you as someone seeking a wedding photographer is important to make the best choice for your own wedding. As a wedding photographer, in an industry filled with wedding photographers of all skill levels, I can clearly see the difference with a new set of eyes. This might be a really long explanation of the difference between both subjects, but it might help you to decide what is best for you and your budget. You may not really care about the difference, but if you have a deeper interest in art, or just like great photography this might answer some unknown questions or provide some additional insight into who you choose for your wedding photography and why?
Definition of Wedding Photography:
Wedding photography is defined as the photographic documentation of all activities related to a wedding. This includes photography before the wedding for announcements, thank you cards, portrait displays and all the events leading up to the wedding and wedding reception. Wedding Photography is also a form of commercial photography that supports many specialists.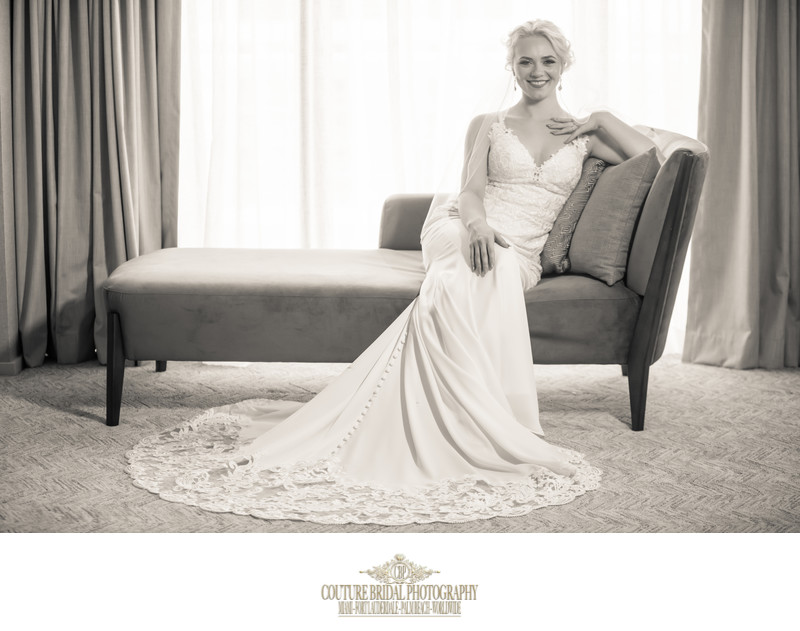 History of Wedding Photography
Wedding photography has evolved and changed since photography was invented by Joseph Nicéphore Niépce. In actuality, an early photo, recorded some 14 years after in 1840 wedding of Queen Victoria to Prince Albert might be the first recorded wedding photo. In any case, in the infancy of photography, most couples couldn't afford a photographer or their wedding. It wasn't until the late 19th century when people began to sit for formal wedding photographs. Most would take a picture before or after their wedding in their best clothes. It wasn't until the 1860s, when brides and grooms would pose for a wedding picture in their wedding attire or have a photographer come to the location of their wedding.
Due the weight of bulky photography equipment photographers in the late 1800's typically operated from studios. During the 1860's wedding photography consisted of one image. As technology improved, albums became popular in the 1880's and the bridal party might be added to a photo. It was during this time that the gifts given to the bride and groom during their wedding were being photographed.
At the beginning of the 20th century, color photography came into existence, although it was unreliable and extremely expensive, so most wedding photographs were still taken in black and white. The idea of photographing a wedding really began to happen sometime after world war two when film in a roll came to existence. Using roll film and the invention of the flash bulb made photographing a wedding possible even with cameras that were bulky.
During this time, photographers would typically show up at weddings and photograph them hoping to sell the pictures to the couple at a later date. Despite the poor images photographers were taking, it forced them to work on location and operate outside the studio.
Professional Photographers had to work with extremely bulky equipment which made it difficult to photograph an entire event, and candid photos were mostly staged after the wedding ceremony. It wasn't until the 1970's, that wedding photography started to move in the direction we have today, evolving into what we now call "documentary style" of wedding photography.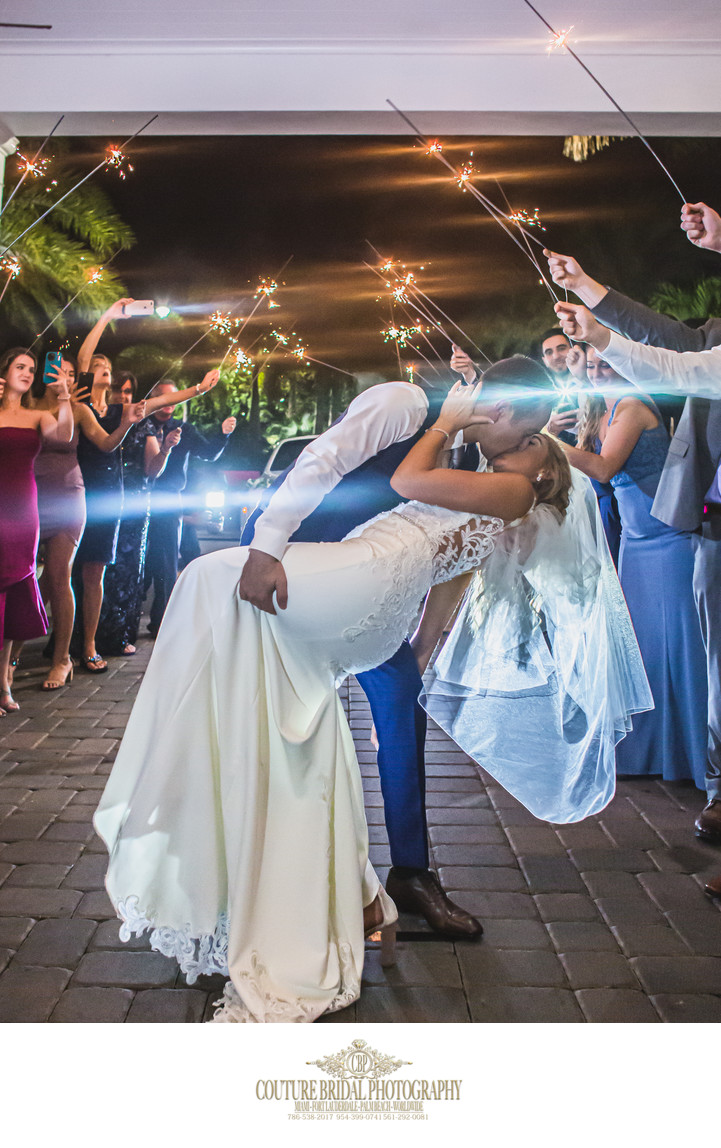 The Technology of Wedding Photography
During the time of film, wedding photographers used color negative film and medium format cameras by Hasselblad. Digital SLR cameras have become the mainstay of Wedding Photography since the late 1990's. Digital cameras allow photographers to see an image immediately and opens up a world of boundless photography creativity. Many photographers still use film photography for the aesthetic look and some photographers film allows for the capture of more light information than even digital. This might be true, but taking photos in RAW format allows for a wide latitude of exposure that can be corrected using photography software.
It should be noted that world famous wedding photographers Yervant and Joe Buissink, adopted 35mm film cameras when everyone was using medium format cameras. Yervant, is now known as the world's #1 Wedding Photographer and Joe Buissink, is the wedding photographer for Hollywood's rich and famous!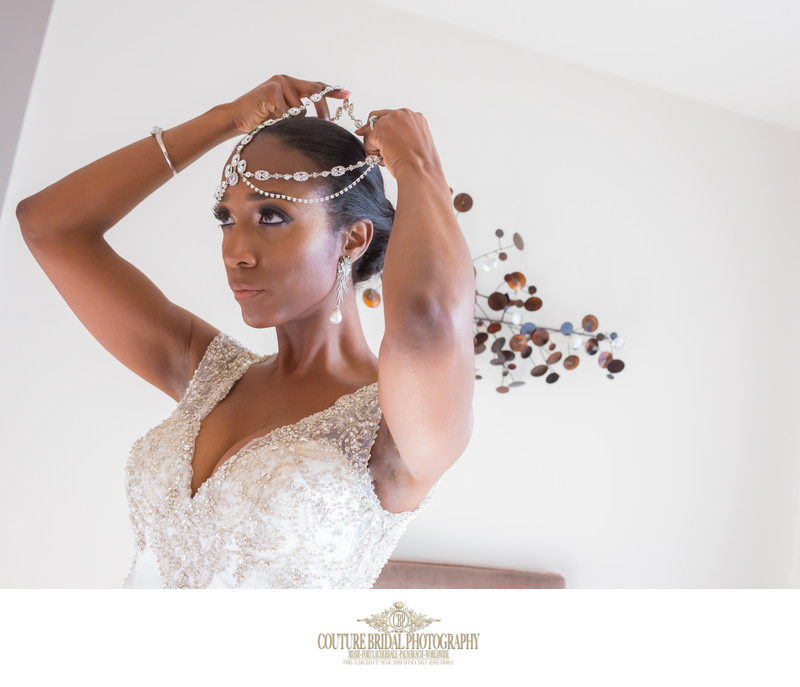 Wedding Photography Approach
There are two main approached to wedding photography. One is traditional and the other is photojournalistic. Traditional Wedding Photography is more posed and theres a lot of interaction with the photographer. Wedding Photojournalists focus more on candid photos with little interaction with the photographer. A wedding photojournalist will use available light or on-camera flash to capture moments throughout the wedding day creating a story based around the couple getting married. Most Wedding Photographers are at either extreme of these to main approached to wedding photography and some are influences by a bit of both.
The third approach of wedding photography is a fashion based approach. A wedding photographer will use a photojournalistic approach throughout much of the day, but will direct the posing and locations during the wedding portrait portion of the day to create fashion magazine style editorial photos.
Another approach to wedding photography that is popular in Asian countries is done in-studio or on-location. A couple will spend a day with a wide variety of wardrobes and changes along with hair and make up artists, as they create very fashion forward editorial magazine photos that are highly posed.

What is Wedding Photography?
So now that we learned a little about the history of wedding photography, I can explain the difference between Wedding Photography and Wedding Photos. When you hire a wedding photographer, there are two components you need to consider. You may have never, ever, ever in your life though of it this way, but it makes a huge difference during your wedding day and can affect how your wedding photos turn out. So to break it down and make it easy to understand the difference, I will create a hypothetical situation that explains what I am trying to convey.
So here we go! You need open heart surgery, and are meeting with various doctors to see who would be best for you. There are 3 doctors to choose from.
One doctor has been doing open heart surgery every day of 10 years and has had wonderful results. He is pleasant, fun to speak to, is informative when you ask questions and has a good history with glaring reviews from patients he's done open heart surgery on.
Two doctor has been doing open heart surgery every weekend for 10 years and has pretty good results. He is pleasant, fun to speak to, he can answer some questions, but has to make some calls and do research to get an answer for your questions. He has a good history and a few reviews since he doesn't do as many open heart surgeries as Dr. one
Three doctor just graduated from medical school and is still learning the ins and outs of open heart surgery, but has a handful of good results. He's really nice, he is a little awkward to speak to since he hasn't been dealing with new people as often, he can answer some questions, but really has to dig for answers, doesn't have much of a history and no real reviews
So which doctor would you choose?
Hiring a wedding photographer that has dedicated themselves to excelling in their craft and who is not only knowledgeable, but confident, pleasant and skilled is what most couples want when it comes to wedding photography. Couples want someone that will make them look their best, focus on the most important aspects of the wedding they feel is most important, and listen to their needs. A wedding photographer that puts his or her clients before their own ego is probably the most important quality a wedding photographer can have. Now consider you might pay more for dr. one, but your getting someone that is likely prepared to handle any wedding day complication. While dr. 3 might have a meltdown or not be properly equipped to handle an unexpected problem.
So when you start looking for wedding photography, it's important to focus on the person offering the wedding photography. How Do you feel good about them ?, are they experienced ?, how long have they been photographing weddings ?, What kind of gear do they use and do they have back up gear?, When was the last wedding they photographed ?, How are they reviewed online through multiple sources ?, and Are they able to offer me the type and style of photography I want? There are the most important things to consider when searching for your wedding photography and interviewing or considering a wedding photographer.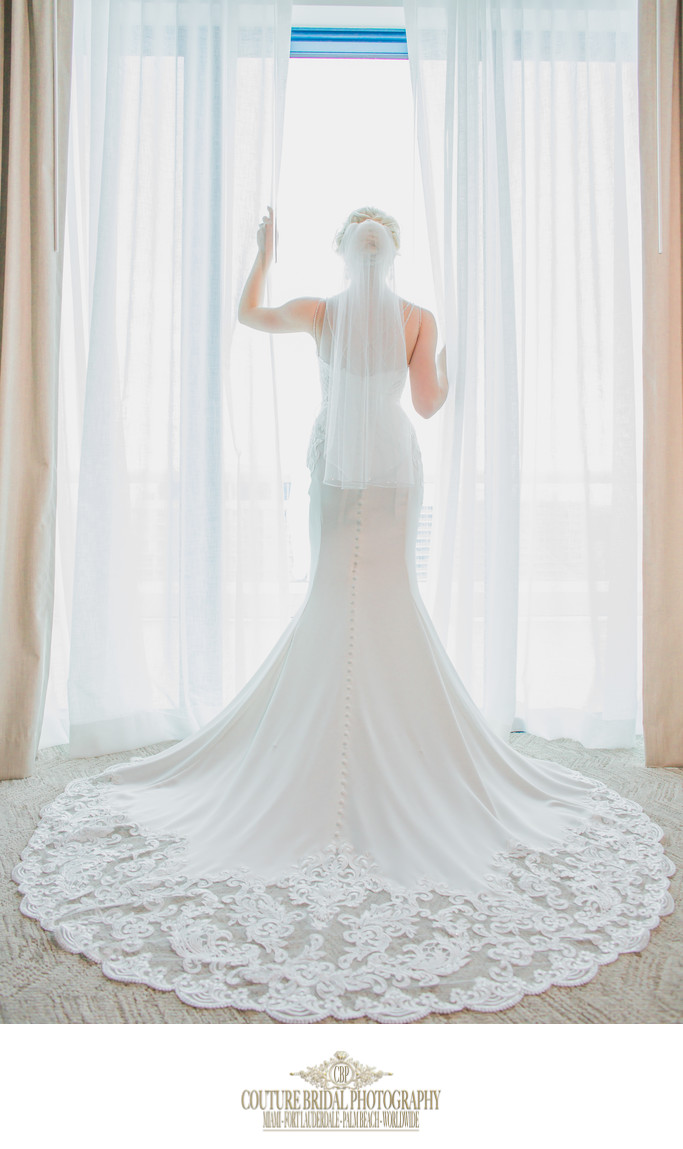 What is a Wedding Photo?
We finally got to point you were probably most wondering about. What is a wedding photo? seems like a pretty simple question to answer, but it depends on how you perceive and appreciate art. A wedding photo is the final product that resulted from the choice in the person you hired for your wedding photography. Simple enough right? Well I am going to complicate things just a bit more. As a side note, I took a break from writing this to gather my thoughts on the topic and sent a text to my friend Sandra at Red Sands Studios in Miami, Florida. I told her what I was writing about and the title, and she typed back, "thats deep". It is very much a deep subject to me, because I don't view myself as a photographer.
I view myself as an artist that captures life fleeting moments during a wedding day. Photography is the medium for how I record those moments, and the art side is how I capture the images to tell a story and convey a message.
So a wedding photo is more than a picture, it's a fleeting moment that should tell a story, convey a message and the interactions of the people you care for and love most. The person providing the Wedding photography and how you interact with and how you feel around them greatly impacts your wedding photos. If you aren't comfortable or established trust with your wedding photographer, it will affect your wedding photos.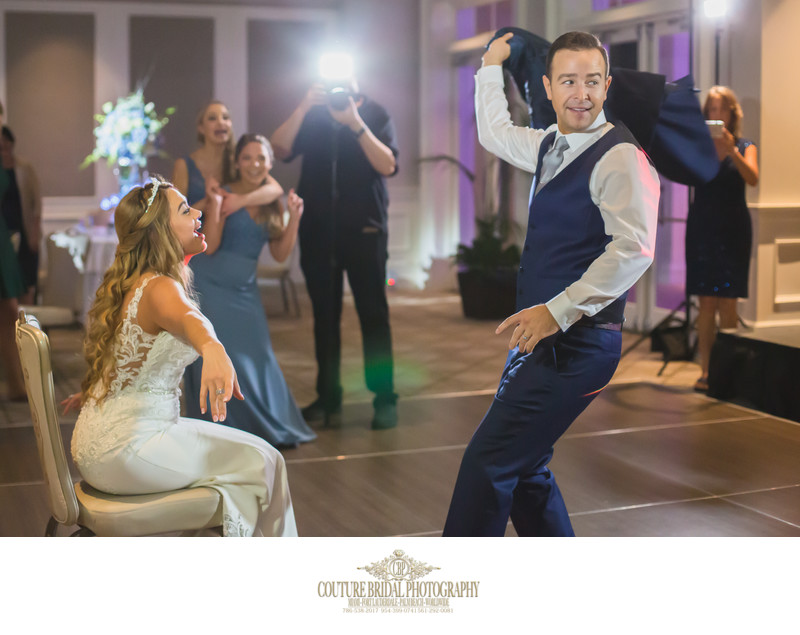 When a bride and groom have trust and confidence in the person they have asked to and have paid for to provide their wedding photography there's a sense of ease and less stress. When your photographer asks you to prepare or provides you with information on how to make your wedding photography better, you tend to trust in them and heed their advice. When you know the person you've chosen to photograph your wedding has experience you don't worry if some aspect of your wedding day will be missed or if you will ever receive your wedding pictures.
A wedding photo is also a memory to be shared and passed down, the only problem is in 2017 most people don't print their photos. Wedding photos tend to stay on flash drives and hard drives, unlike when I was a child all our images were printed on paper. There was a feel, an aesthetic to a film print that is completely lost when look at them on a cell phone or computer screen. So the relationship and difference between wedding photography and wedding photos, are greatly affected by who you choose to photograph your images, and your wedding photos are the final result.
Wedding Photo styles
So now that we are getting to the end of this article its important to understand the difference between wedding photography and wedding photos, the other aspect of choosing your wedding photography is the style of wedding photos you like. Each and every modern day photographer is going to edit the photos they captured on your wedding day with a particular style. Some images will be vividly colored, some subdued, many these days are blown out highlights, or very dim, dark and contrasty. Other wedding images might be highly edited in photoshop to change the scenery in an image.
Choosing your wedding photography should also be based on the consistency and style of the wedding photos that suit your particular taste. If you want really nice black and whites, then look for a wedding photographer that displays a lot of distinctly black and white photos. You can tell the difference between a button click black and white image and one that is unique. Some black and whites might have a soft color hue thats barely visibly, others will be shade of grey black and white without much definition. For me a good black and white image almost reveals the true colors when you look at it.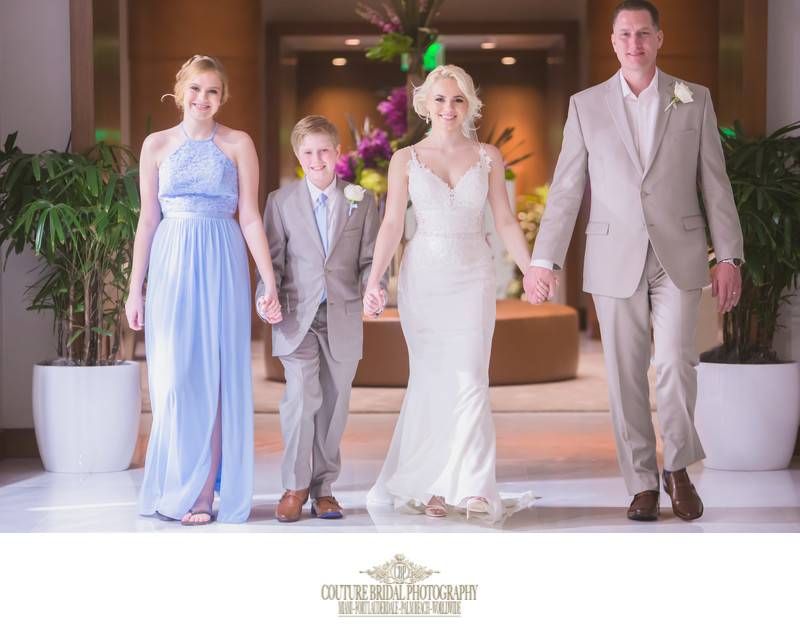 Conclusion
The relationship between wedding photography and your wedding photos are dependent on the relationship and trust you have with your Wedding Photographer, and you choosing the Wedding Photographer with the style of wedding photos that appeal to you. Understanding the difference will allow you to make a more informed decision and really take into consideration how important your wedding photography on wedding day is to you. The third and trivial aspect of your wedding photography, is your budget and how much are you willing to invest to get the wedding photography that suits you with the end product being the style of wedding photos you like. Just remember to enjoy your wedding day and use your due diligence to choose your wedding photographer. Make sure they are insured, have good reviews, and most importantly ask them if they know the difference between wedding photography and wedding photos!
Fort Lauderdale Wedding Photographer

Fort Lauderdale, Florida - (954) 399-0741 - mail@couturebridalphotography.com - Privacy Policy - Terms of Use - Copyright Alfredo Valentine © 2008-2020