WEDDING PHOTOGRAPHERS - 5 THINGS
Get the Best Wedding Photographer: 5 Things to Know
5 Things to know before hiring a Wedding Photographer
I'm a wedding photographer, but my circumstances make me a unique wedding photographer, as well as place me in a unique situation. I am a full-time firefighter/paramedic and don't approach Wedding Photography as a main source of income. I've been told or hinted by other local/competing or otherwise career wedding photographers that I'm really not a professional Wedding Photographer, and just a hobbyist. I actually had a wedding photographer, I am acquainted with that I was trying to help tell me this!!!
Fortunately, for me, I happen to be one of the top rated wedding photographers in Fort Lauderdale, as independently rated by ThreeBestRated.com, expertise.com and have over 70 unsolicited 5 star reviews on weddingwire.com and knot.com.
I would argue anyones statements, comments and beliefs that I am not a professional Wedding Photographer, based on the fact that I have photographed over 400 weddings, since I established my wedding photography studio in 2008. I have been requested to provide Wedding photography by complete strangers for weddings in Los Angeles, Denver, Texas, New York City, South Carolina, Puerto Rico, Cartagena, and have 4 European weddings booking in 2021.
From a business perspective, I can see why they frown on me for operating strictly out of my home, other wedding vendors store front businesses and in clients homes when I meet them. It isn't unusual for me to meet a couple at their home or even a bar and share a few stories, have a few drinks and have dinner together. I think connecting with couples in this way adds to the wedding photography experience I offer. Plus, I don't have any extra overhead to pay for and I bring business to the other vendors in my area by bring business to them. I also pass on the savings to my brides and grooms. I'd call thing winning!!!!
The best part of operating in this fashion is not having to market myself on fluff. I can be very honest with how I view the industry and I don't mind telling inside secrets.
In your search for a wedding photographer, you're going to see a lot of the following words, ex: Love, Passion, Magical, luxury, boutique, etc. It seems to me that every Wedding Photographer loves their clients, is passionate about their clients weddings, will make their clients wedding photography magical, are luxury wedding photographers and offer a boutique experience.
In any case, I hope you realize like any business Wedding Photographers are going to do anything to "Woo" you with all kinds of words and phrases. Truth is, Wedding Photography is a service oriented business and a very intimate one at that. A true professional wedding photographer is hopefully going to be passionate about the art of photography and telling stories, but as for "LUXURY", well I haven't seen any of the many wedding photographers in Florida or across the United States using that "KEYWORD" photographing weddings in castles, seaside Italian villas, or even celebrity weddings that require non-disclosure agreements and getting chased by paparazzi and hunted down by TMZ.
In which case, come to think of it, I have photographed a wedding in a castle. El Castillo De San Cristobal is a castle in Old San Juan Puerto Rico, where I have photographed a wedding and bridal portrait session.
Being a Wedding Photographers isn't a glamorous lifestyle by any means. It's really hard and very involved work. You miss out on family time, and editing images for hours at a time while marketing, advertising and running a business takes a lot of time away from family, friends and loved ones.
Yet, Do I love wedding photography? Absolutely, I love telling stories with photos and capturing fleeting moments. Am I passionate about Wedding Photography? I actually am, I not only want to provide the best work for my clients, but I have goals such as entering print competitions, and gaining recognition from professional wedding photography associations. Plus I enjoy teaching photography to others.
I have learned a lot about what makes photography successful on a wedding day with over 8 years photographing wedding throughout South Florida, Caribbean and across the US. I want to share with you exactly how to
"Get the Best Wedding Photographer: 5 Things to Know"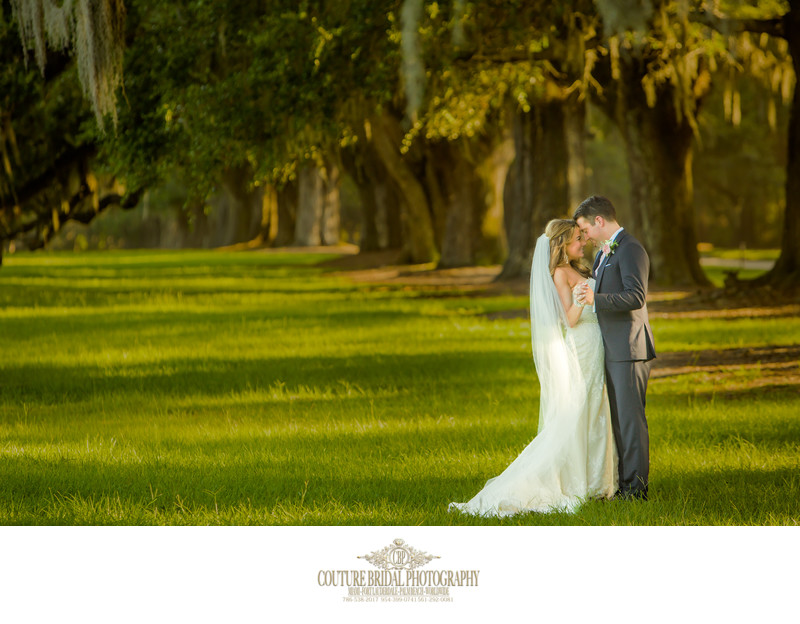 Spoiler: It's absolutely not about about finding a talented wedding photographers that uses "KEYWORDS"! It's more about building a relationship with a creative professional wedding who can help tell your wedding day story through their eyes.
Here are tips for picking the right photographer for you:
1. Find what you like, and be clear about it. Use the internet to understand what it is you like. Visualize in your mind how you'd like your wedding photography to look like. The Internet is full of amazing wedding photography and photographers.
When I speak to soon to be brides I alway suggest starting a Pinterest board of photos they like, and then we go back and look at the collection to see what stands out. After about 50 or more photos being pinned, certain themes become apparent. If they pinned a lot of getting-ready photos, romantic portraits, ceremony first dance or funny dancing, we come to an understanding of what portions of the wedding day are most important to them.
We follow that up by looking at the style of the photos they are drawn to most. Did you like natural light wedding photos (i.e. bright photos that were taken outside or near windows)? Or did you like a more editorial or illustrative style photos where the wedding photographer obviously used flash? Maybe the wedding photos are photojournalistic where the images are candid photos, or maybe a mix of candid photos and creative editorial styled portraits. Maybe the idea of posing for portraits doesn't suit you.
Whatever seems to suit my brides tastes and vision, we use as a guide to my approach to their wedding day photography.
Tip:When you're searching for a wedding photographer for your wedding day, see if you can share a Pinterest board with them.. . . Just don't ask them to re-create everything picture in it. Wedding Photographers don't like to copy, but will use an image as inspiration.
2. Hiring a wedding photographer is comparable to making a large purchase, ask people in your life if they recommend anyone in particular. Don't use weddingwire.com or knot.com as the end all be all to finding your wedding photographer for the following reasons:
Weddingwire.com and knot.com are pay-to-play listings, meaning wedding photographers get better placement on a website if they pay.

Most of the reviews are solicited and some are fake from friends, family and there's even secret Facebook groups dedicated to trading reviews using multiple email addresses

Anyone can be listed that fills out a free membership form, even someone who might even be committing fraud.
NOTE:
If a wedding photographers website is showing weddingwire.com or knot.com badges and reviews, find them on Weddingwire or the Knot, you might find they screen shot the badges not thinking you'd actually check.
Couture Bridal Photography doesn't participate in ANY PAID ADVERTISING & DOESN'T SOLICIT REVIEWS. Couture Bridal Photography is listed on weddingwire.com and knot.com, as well as others for gathering organic reviews only. All my reviews were provided by my past clients on their own will and very much appreciated.
Couture Bridal Photography is a member of FearlessPhotographers.com, which is an organization you are either invited to join (I was invited) or application along with scrutinization of skill, experience and history is completed by a body of world class professional Wedding Photographers.
Couture Bridal Photography was independently rated by ThreeBestRated.com, as one of the Top 3 Wedding Photographers in Fort Lauderdale and Coral Springs. Expertise.com independently rated us among the Top 20 Wedding Photographers in Fort Lauderdale.

Don't rely on Wedding Venues, Catering Managers or in-house Event Managers and even some Wedding Planners. Many charge Wedding Photographers to be on their preferred-vendor lists. When money is changing hands, it's hard to not assume its the money motivating who your being referred to and not your specific needs, desires and budget.

You might know some recently married or engaged people. Ask them if they like their wedding photography and how the day went with their wedding photographer, and why? Would they recommend their wedding photographer to you?
3. Pick a photographer you personally connect with personality wise. You will spend more time working with your wedding photographers prior to your wedding day, as well as during the course of your wedding day. Make sure you get each other, you both have expectations set, and get along. After all, its important that you understand each other to get the best wedding photography experience on your wedding day.
True story: I booked a high-end 100k wedding in Charleston, South Carolina at a first and last wedding expo I will ever be a part of , because I accidentally swore when we were talking. I don't make a habit of using bad language, but the bride loved how authentic I was speaking to her. She felt like I was someone she'd hang out with and she was already tired of talking to, in her words, "robots trying to sell her and sounding the same as everyone else". She flew my assistant and I up, put us in the Belmond Charleston Place, fed us, hung out with us before and after the wedding with her groom and we had a blast.
Her wedding day was spectacular at Boone Hall Plantation in Charleston, the wedding pictures came out relaxed and natural all because she and her husband were comfortable with us. Keep in mind, you might be tied to your wedding photographer for 2 years when you consider the time you book them to when you have your albums delivered, so make sure you trust them.
I started doing maternity photography based on the relationships I built with past brides and grooms. What an honor to get a phone call 2-5 years later asking me with hope that I can do that kind of photography for them. It makes my heart smile!
4. Obviously, a wedding photographer is going to put his or her best work front and center on a their website — who wouldn't? Ask a potential wedding photographer to see a couple of full, finished weddings instead of just relying on their online portfolio. I have a tab on my website of recent weddings that shows the majority of complete weddings. I also meet my clients with several different styles of GraphiStudio wedding albums and some large prints to show them how my work appears in print along with displaying compete weddings.
You will gain a better feel for the continuity of their work, style and quality from seeing a wedding day from beginning to end. Pictures might look very different in an online gallery versus a printed album or even prints.
5. Be honest and candid about cost and your budget. A lot of brides don't want to offend me by telling me they only have X for their wedding photography budget, then are surprised I am willing to work with them to be their wedding photographer.
I felt that the brides and grooms, who were upfront and open about what they could afford had the best wedding day photography experience. Why? Because buying wedding photography isn't like buying a car. You're not just only buying a product at the end, you're investing in a complete experience that provides you with a memory you can always refer to, to relive one of the most important days of your life and pass on as an heirloom.
Fort Lauderdale Wedding Photographer

Fort Lauderdale, Florida - (954) 399-0741 - mail@couturebridalphotography.com - Privacy Policy - Terms of Use - Copyright Alfredo Valentine © 2008-2020