WEDDING PHOTOGRAPHY STYLE
OUR WEDDING PHOTOGRAPHY STYLE
Brides and Grooms in Fort Lauderdale, Miami and Palm Beach love our distinct wedding photography style. Here's why!
Couture Bridal Photography is a critically acclaimed wedding photography studio based in Fort Lauderdale. We provide brides and grooms in Miami, Palm Beach, the Florida Keys, Naples and on destination weddings worldwide. We have photographed 400+ weddings since 2008. My name is Alfredo Valentine, I founded Couture Bridal Photography in 2008 with over 20 years as an avid pro level photographer. I decided to develop a unique style of wedding photography, rooted in wedding photojournalism (candid wedding photography) and influenced by editorial and fashion/glamour photography. We take great pride in not only being photographers, but passionate artists creating unique and expressive images.
As leaders in South Florida's wedding industry, we are constantly experimenting with new tools and techniques along with a blend of various photography styles to constantly challenge our creativity and tell compelling wedding day love stories.
What exactly does all of this mean for you? Let's get into the details of what makes my wedding photography style unique. Here are the primary styles of Couture Bridal Photography. My studio's approach to wedding photography combines elements of each of the following photography styles, that can be tweaked for factors such as location, lighting, and bride and groom preferences. However, if you like a particular wedding photography style, let me know during our initial meeting.
Our Distinct Wedding Photography Style
Our distinct wedding photography style begins with high definition, crisp, vibrant and clean images. Skin tones are always accurate with the natural colors of a scene that is robust giving our images a beautiful, timeless look. Our wedding photography style is meant to be timeless, so that the latest trends never date your photos making them seem obsolete years or generations later. My editing style begins with the Kodak Porta 800 film profile that reveals fine details, depth and texture. We utilize an Ilford HP5 film profile for our black and white photos. We are currently using Canon 5D3 cameras with a compliment of prime lenses with the exception of the 70-200mm 2.8. To learn more about our photography gear, click here.
Below are some examples: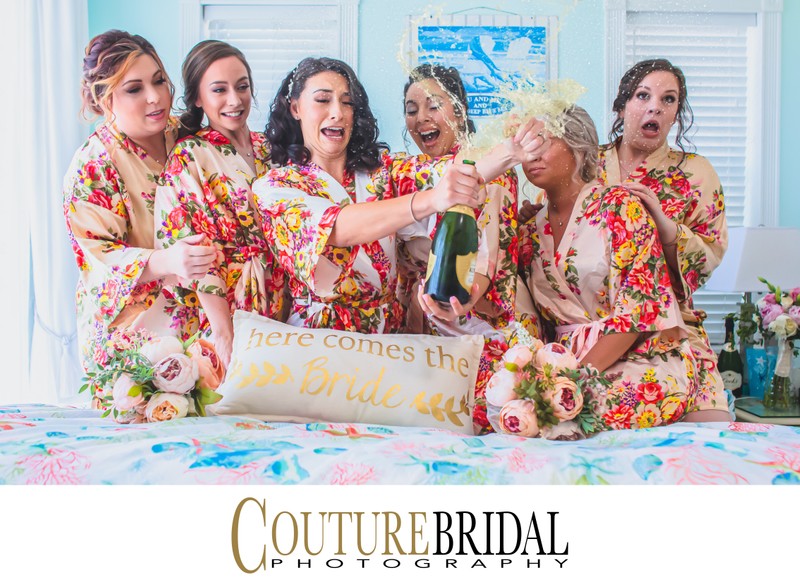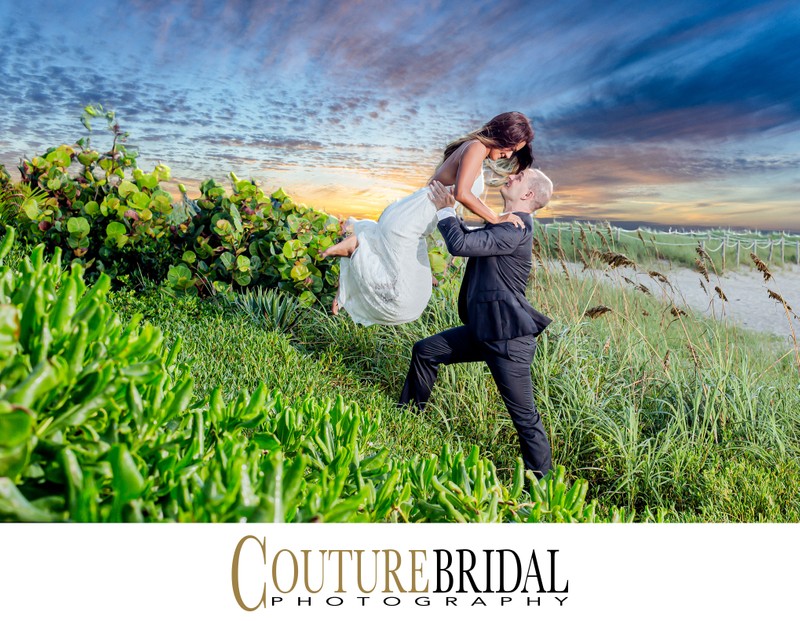 Our Romantic Wedding Photography Style
Our Romantic Style can be described as whimsical with film style textures and tones. Some call our style elegant, romantic and timeless. This style of wedding photography is perfect for locations in a nature setting and rustic wedding venues.
Below are a few examples: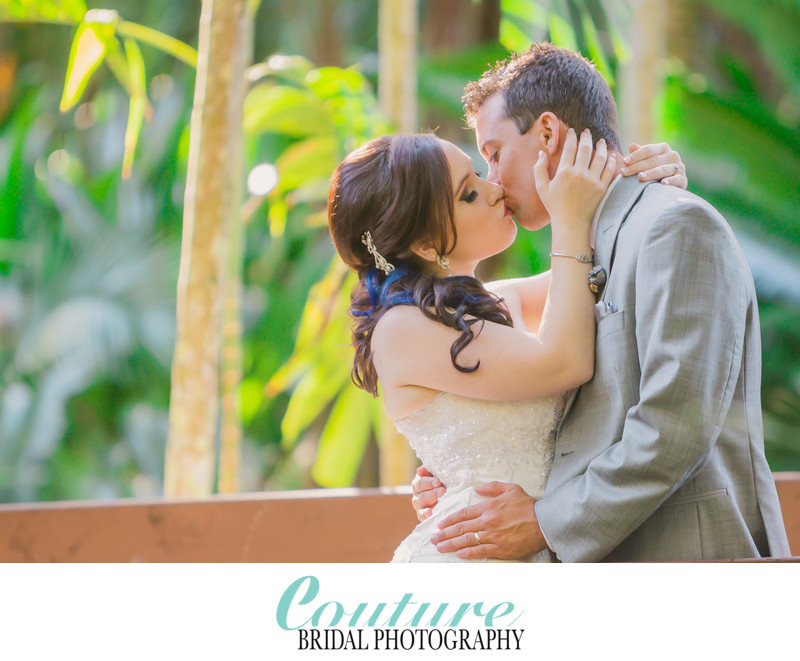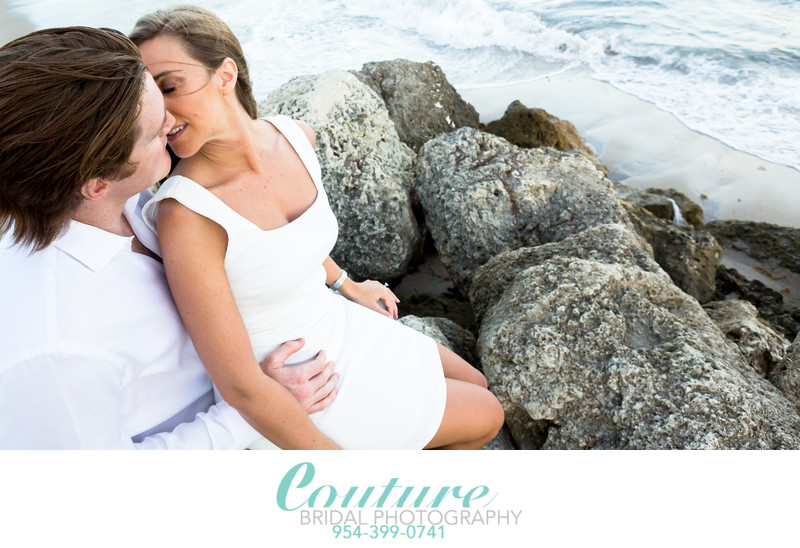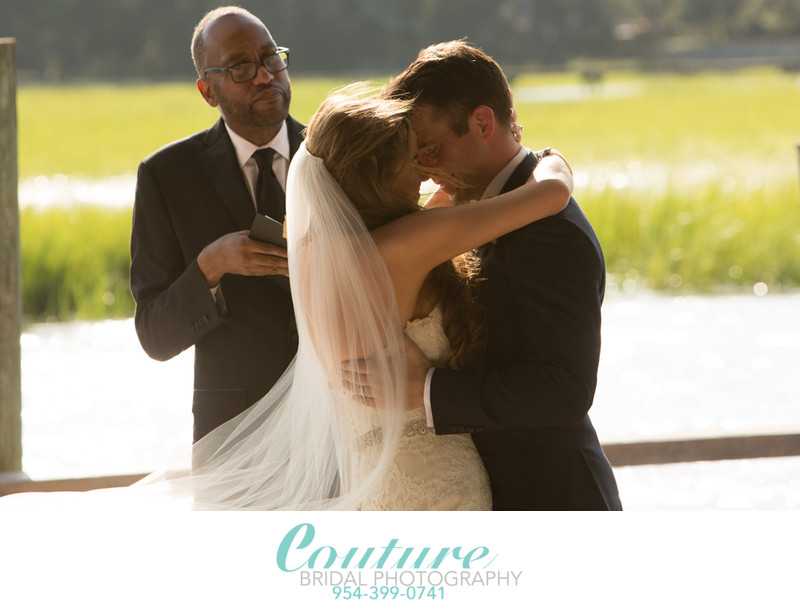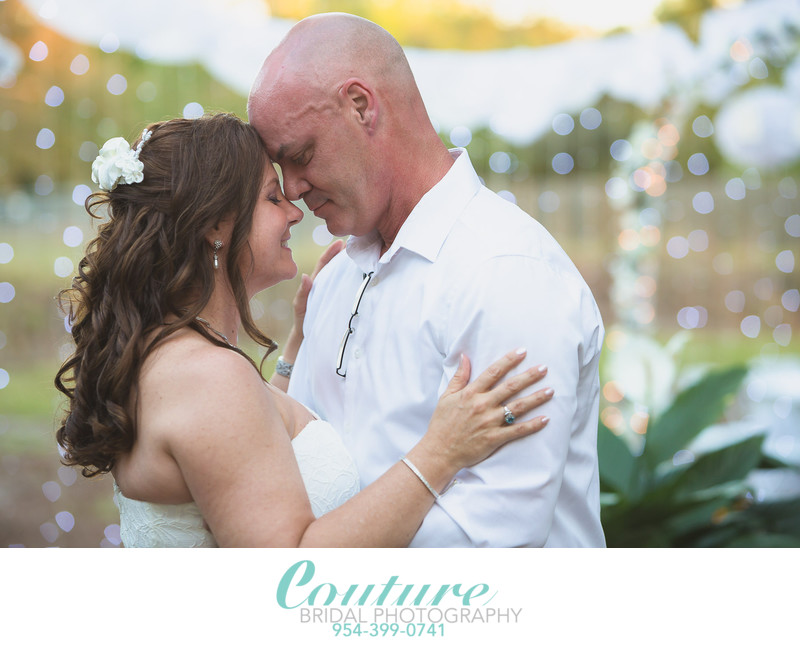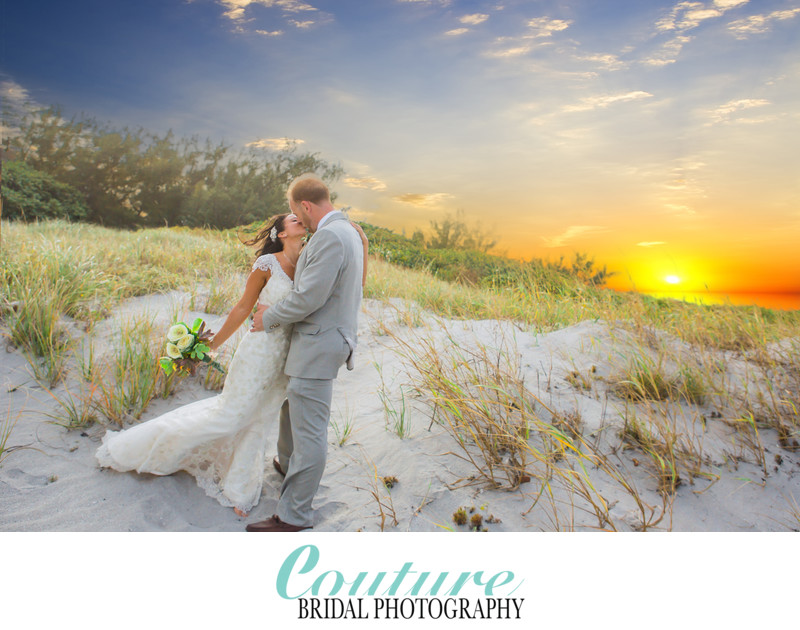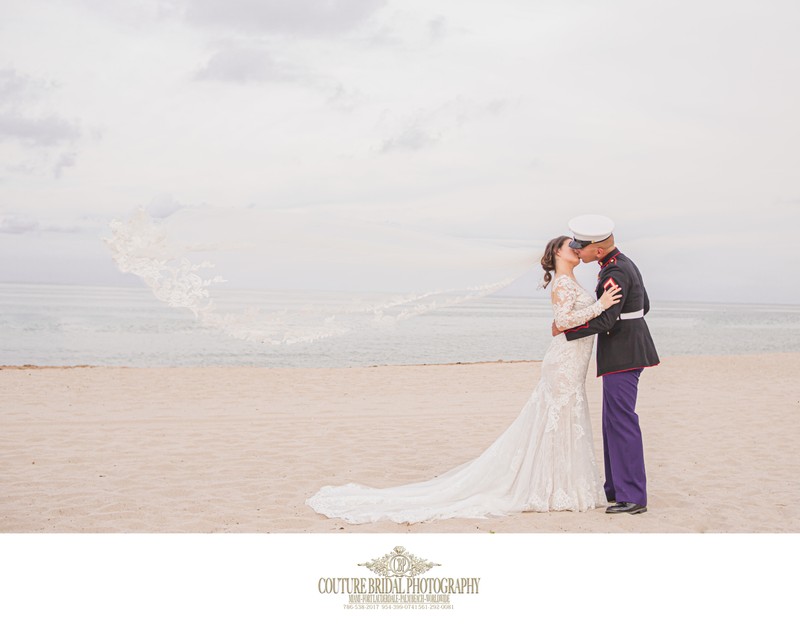 Our Creative Wedding Photography Style
Our creative wedding photography style involves some advanced camera and lighting techniques to create creative effects. This includes HDR (High Dynamic Range) photography, Advanced Off-Camera lighting, Long Exposure, and more.
When photographing your wedding, we'll be searching for reflections, silhouettes, foregrounds, juxtapositions , and symmetry, so you'll see us sneaking around objects, aiming off mirrors, and looking for different perspectives and compositions. We go to great lengths to get the most creative shots! The idea is to turn ordinary scenes and backgrounds into extraordinary images by finding interesting compositions and elements in a scene that the average eye would never notice.
Below are a few examples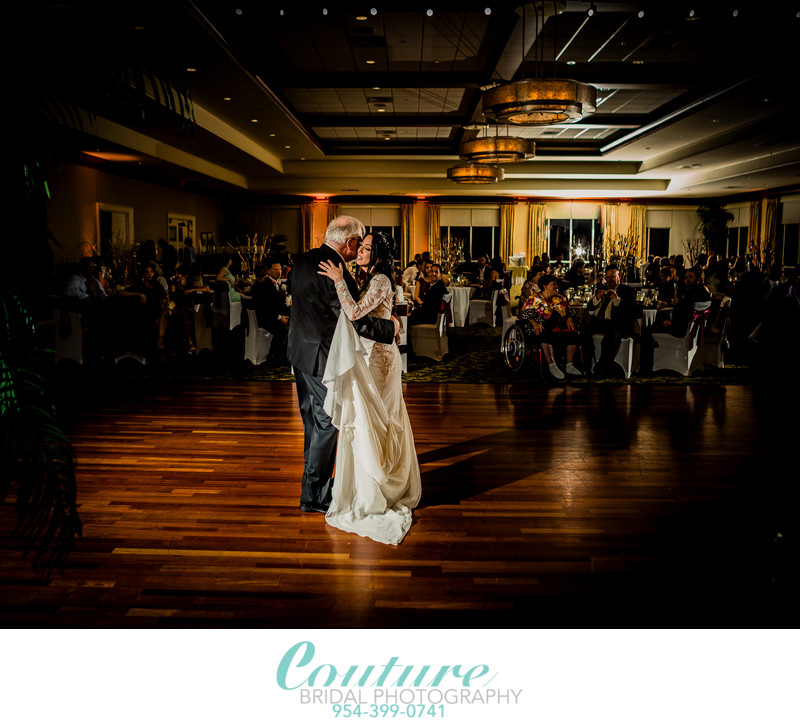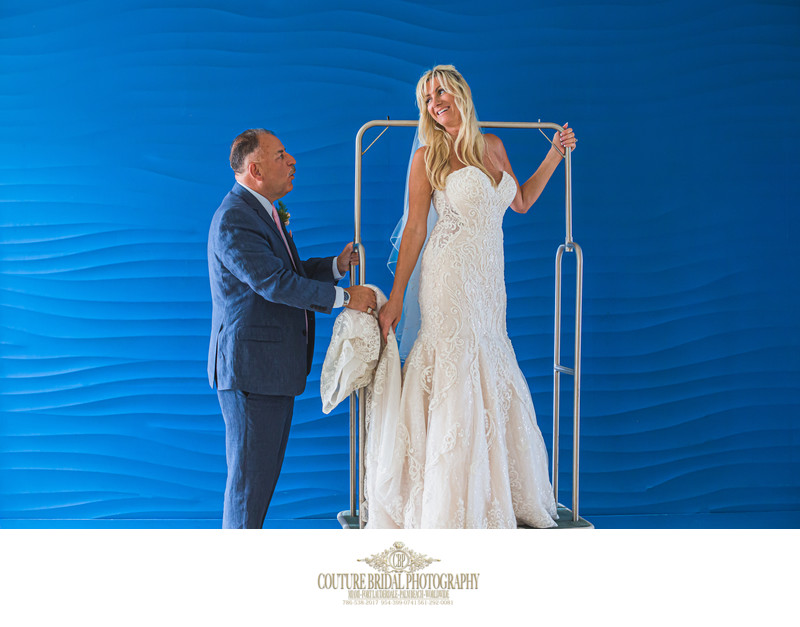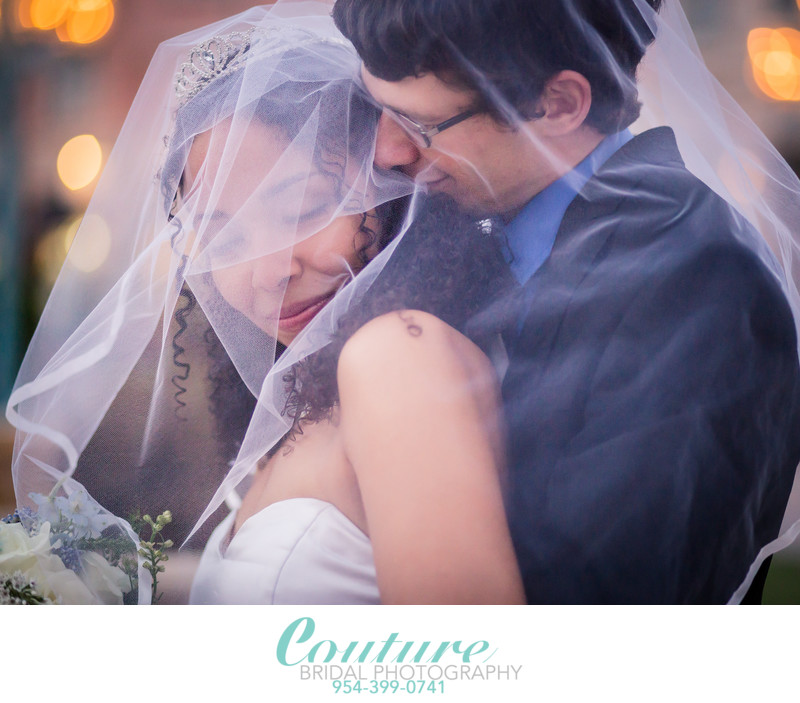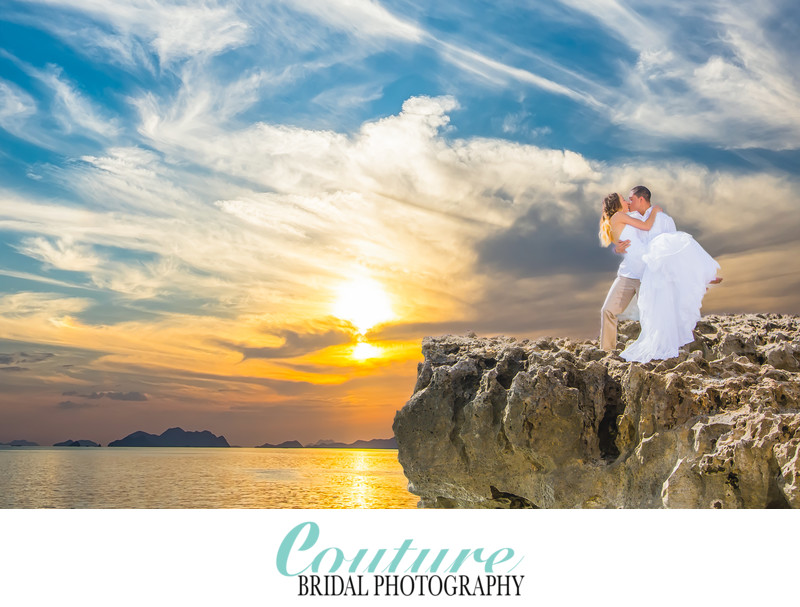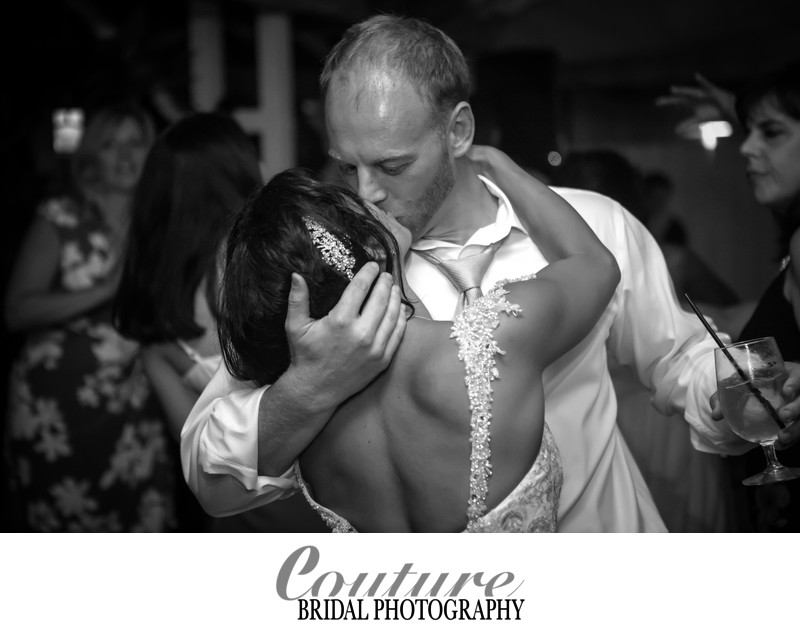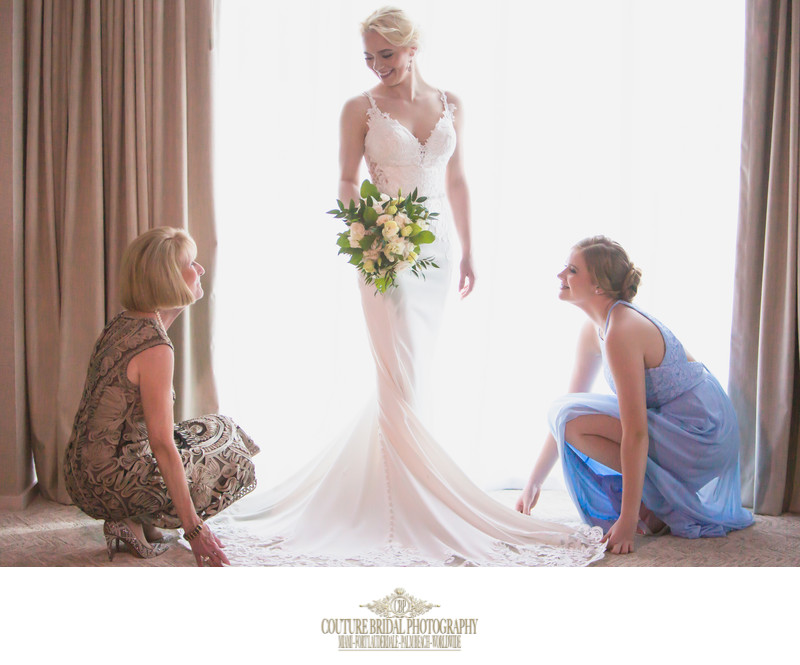 Our wedding photography style also extends to our Night Time Wedding Photography. We're passionate about the understanding it takes to control and manipulate lighting and camera equipment which has allowed us to create a style of night time or low light wedding photography that exposes beautiful backgrounds, creates powerful and dramatic effect, yet maintains a organic feel to the wedding image.
For these photos, we use advanced cameras and lighting techniques to create interesting effects effects in our night photography.
Below are a few examples: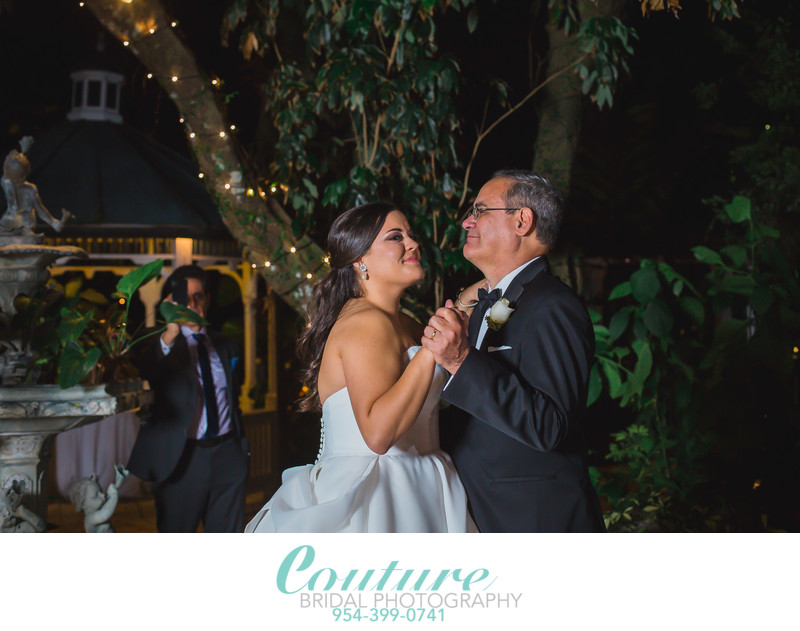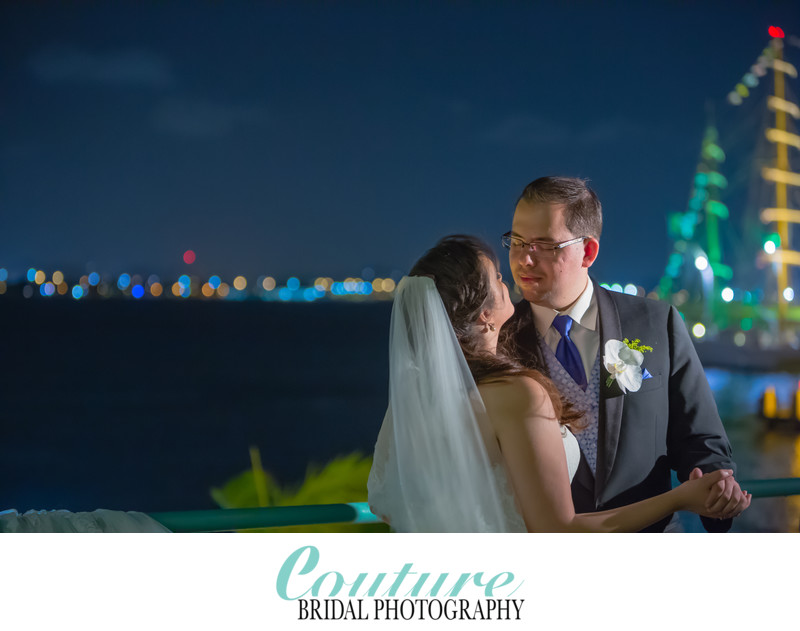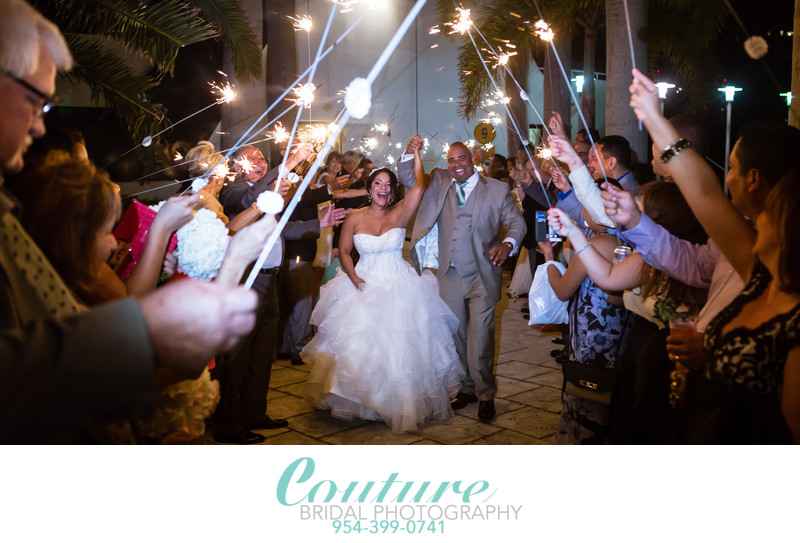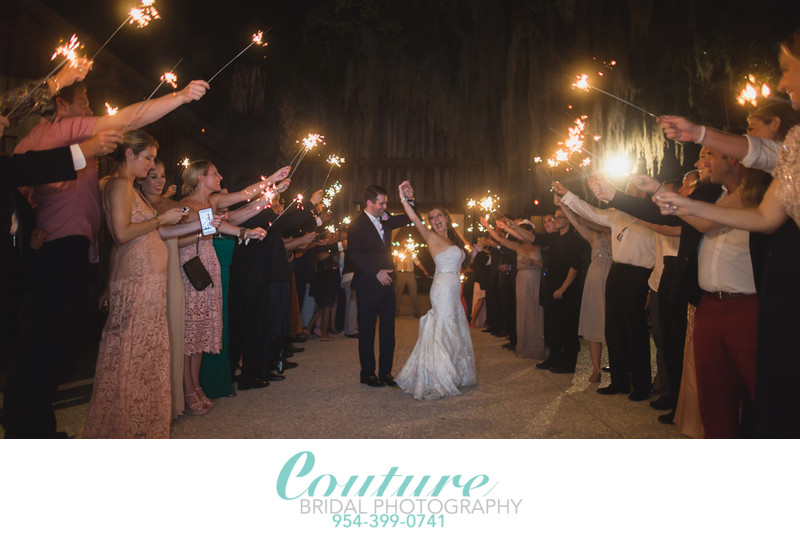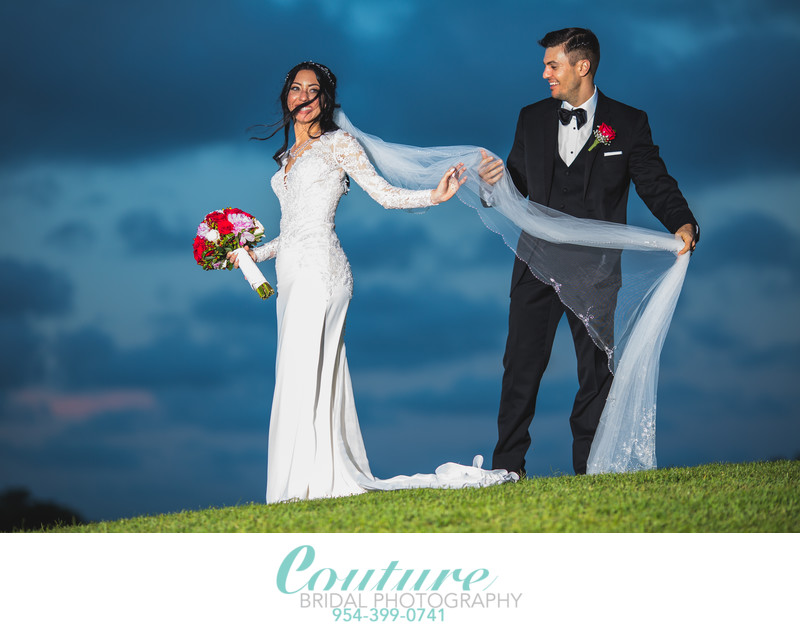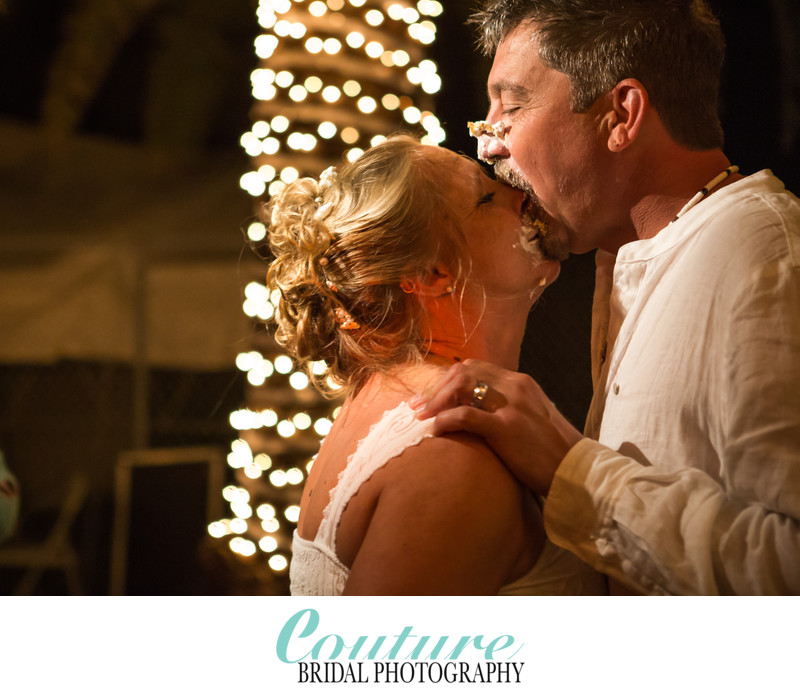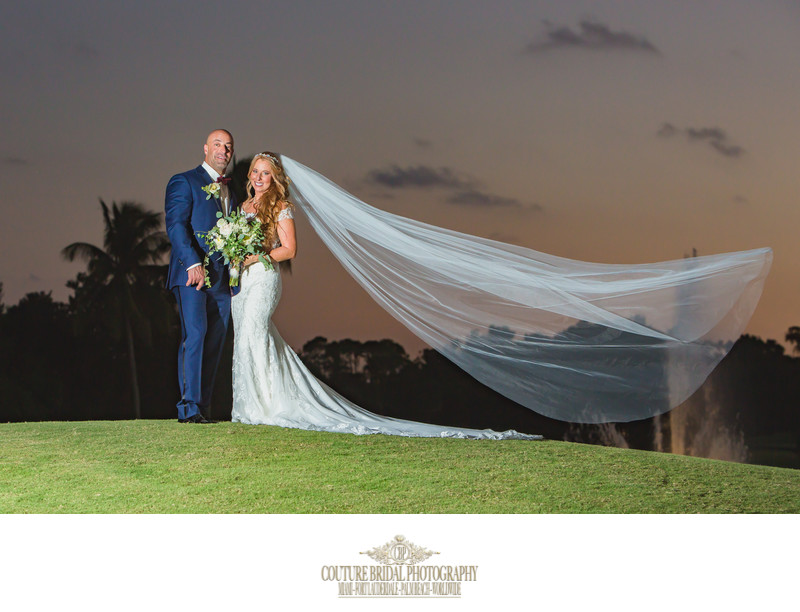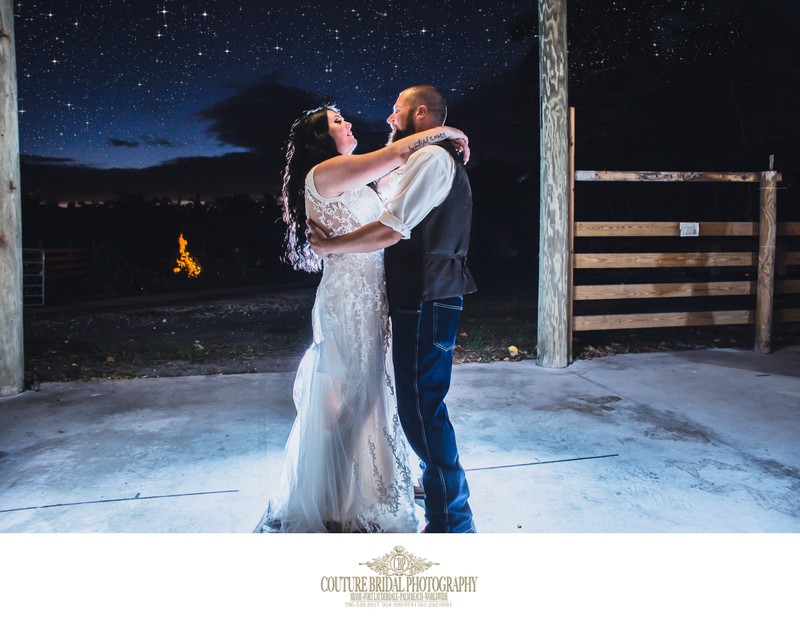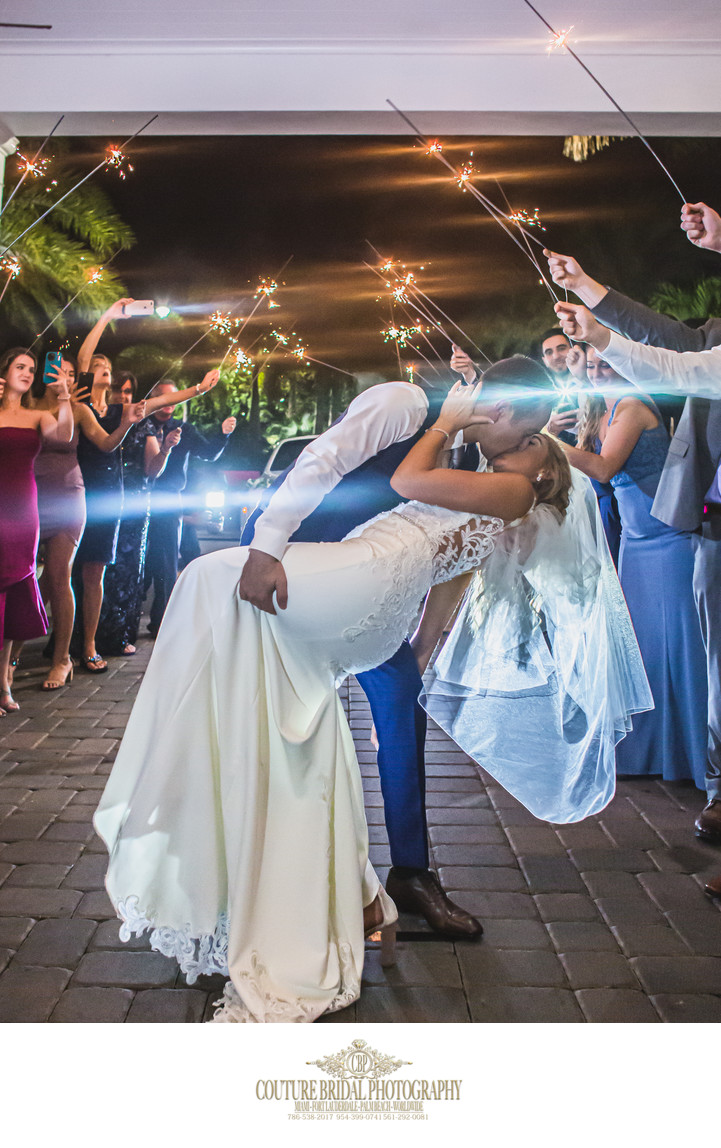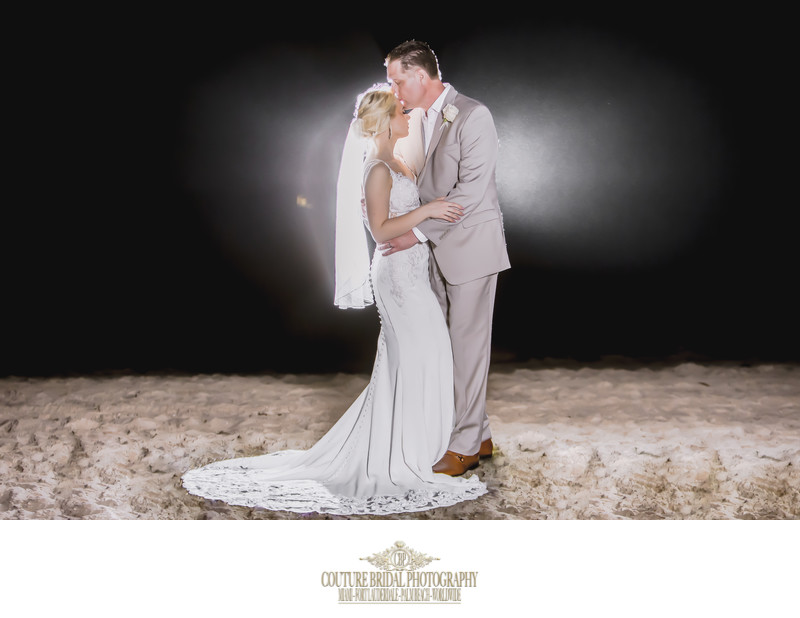 Photojournalistic Style
Wedding Photojournalism or candid wedding photography is all about awareness of the surroundings, a good understanding of human behavior, patience and anticipation of the a moment that is going to take place. Every wedding day photo we take is intentional and has meaning. Each photo captures a fleeting moment, such as someones emotions, parts of a story, or captures a mood or particular feeling. This is why we don't randomly fire off random images. We're sure you don't want photos of yourself stuffing your mouth with extra cake or staring to nowhere.
We're always paying close attention to the environment, listening in on conversations and anticipating that smile, laugh, tear, or hug. We have our crop in mind, our lighting set up perfectly, and we're waiting for that expression.
Our definition of Candid photography (photojournalism) is defined as being present in the right place at the right moment, anticipating precious fleeting expressions of emotion and being prepared to capture every special moment with an eye for wedding day storytelling. We use candid wedding photography during all of the non-posed events, such as wedding ceremonies, getting ready, cocktail hour, the reception and other parts of your big day.
Below are a few examples: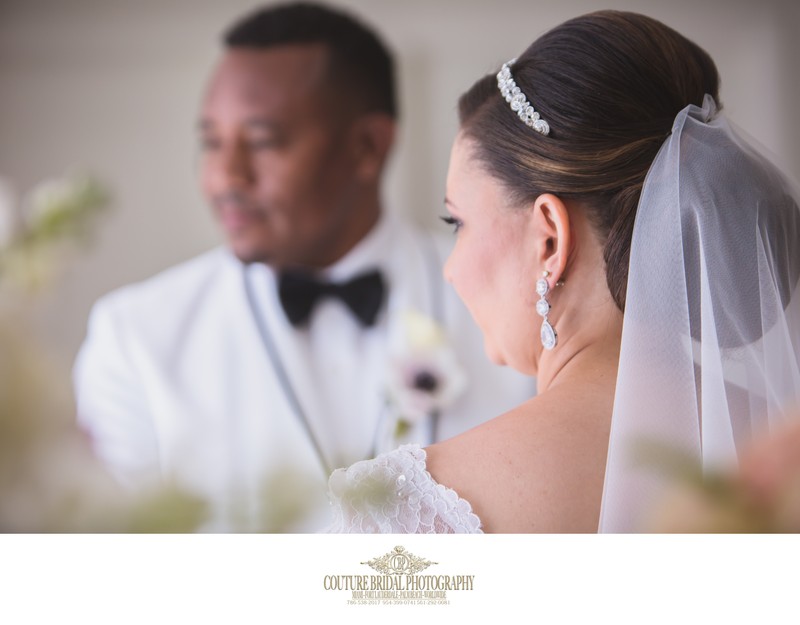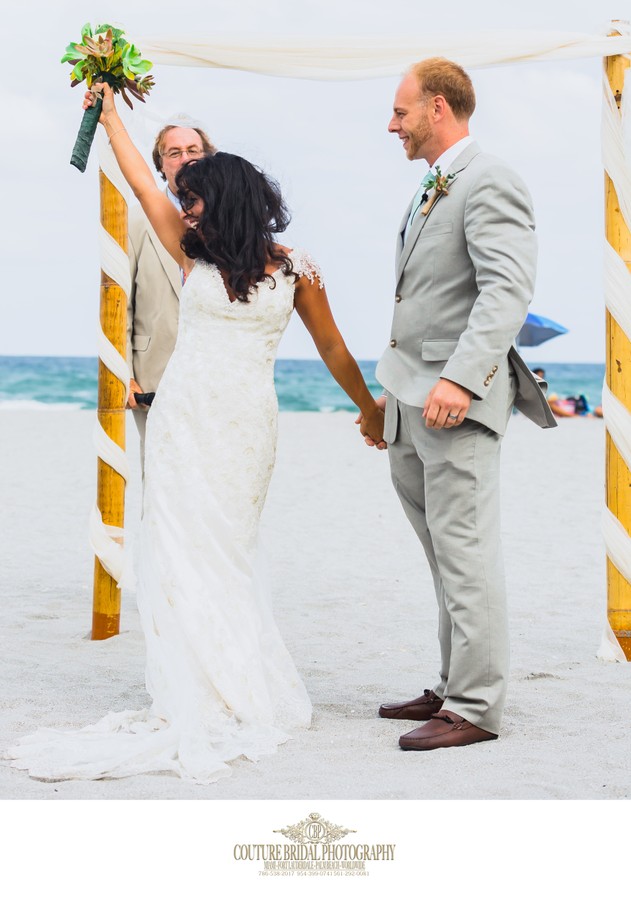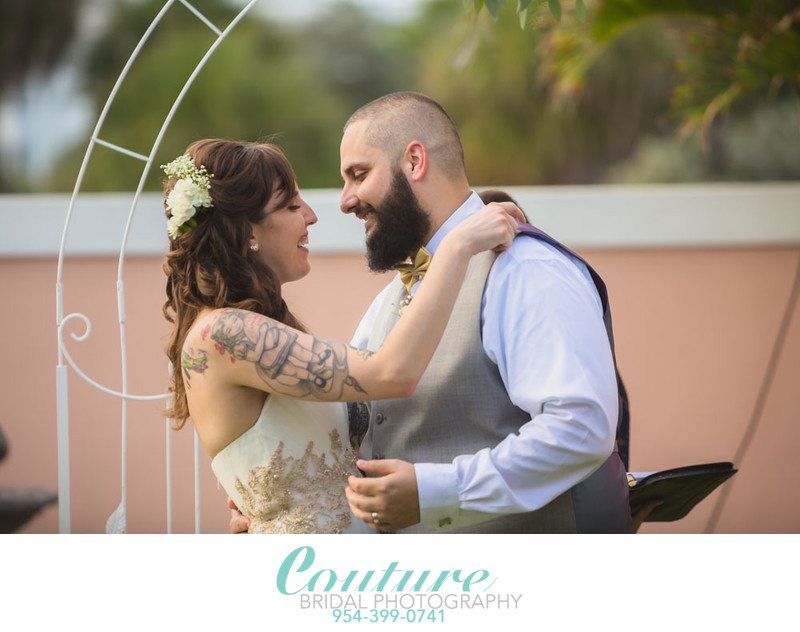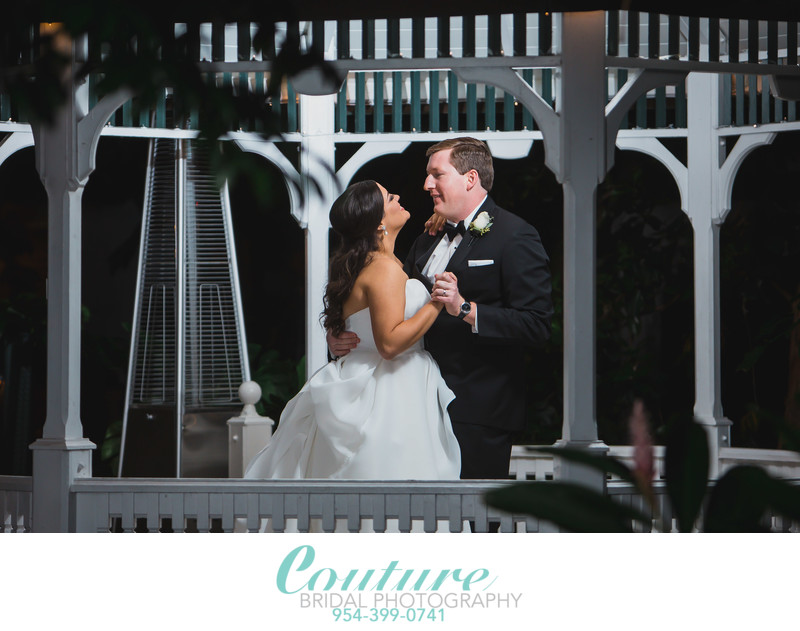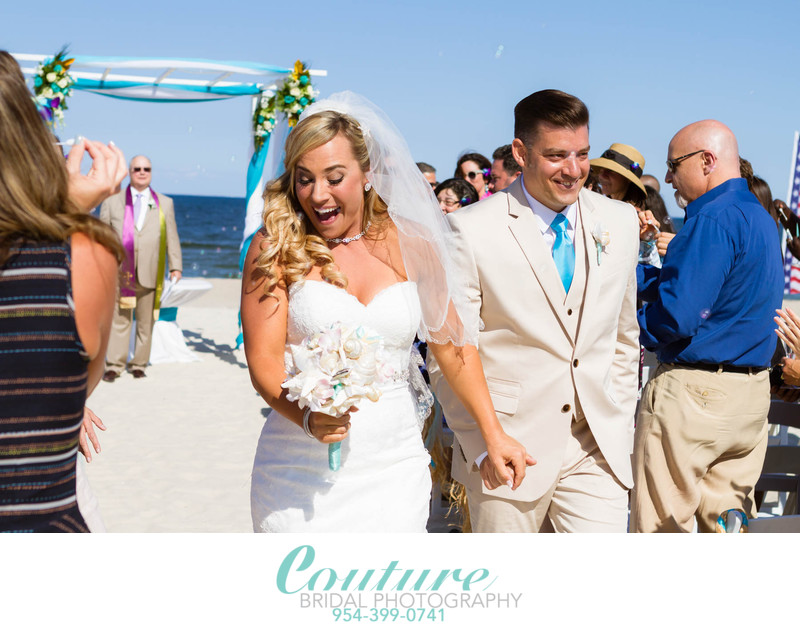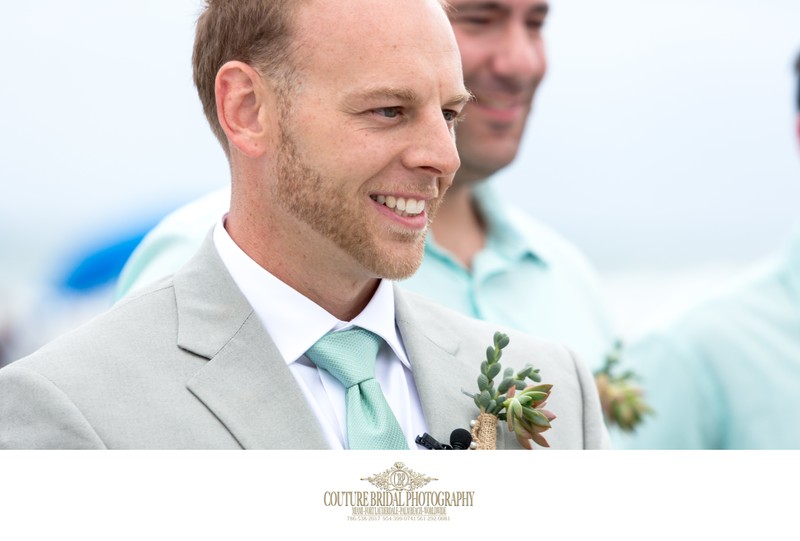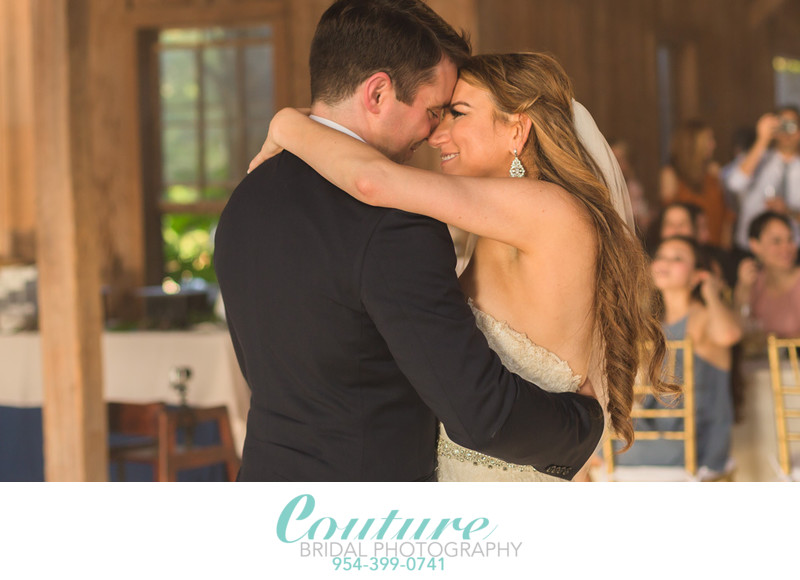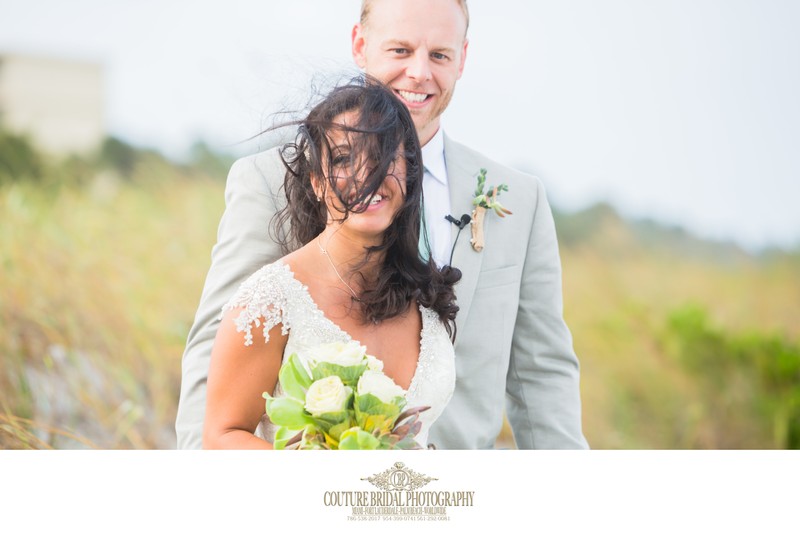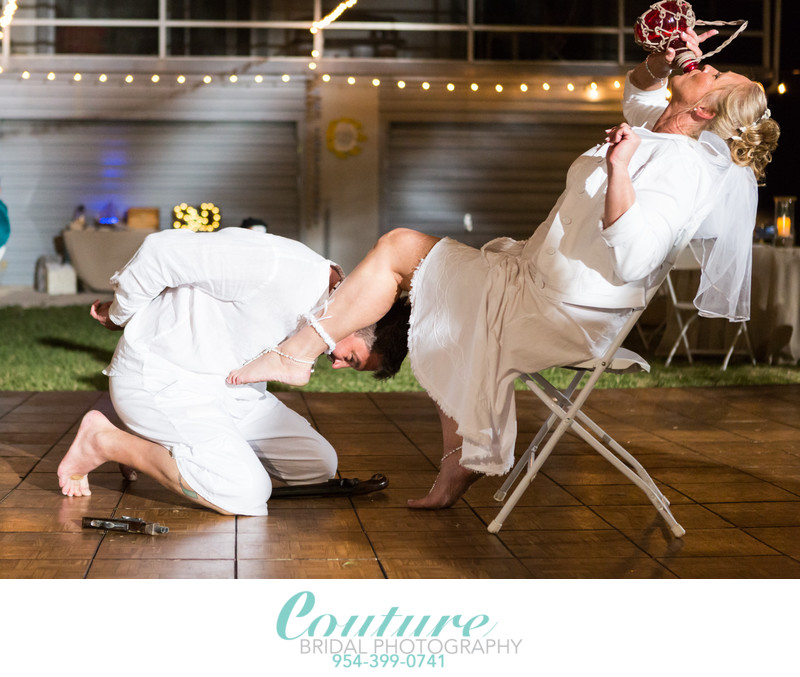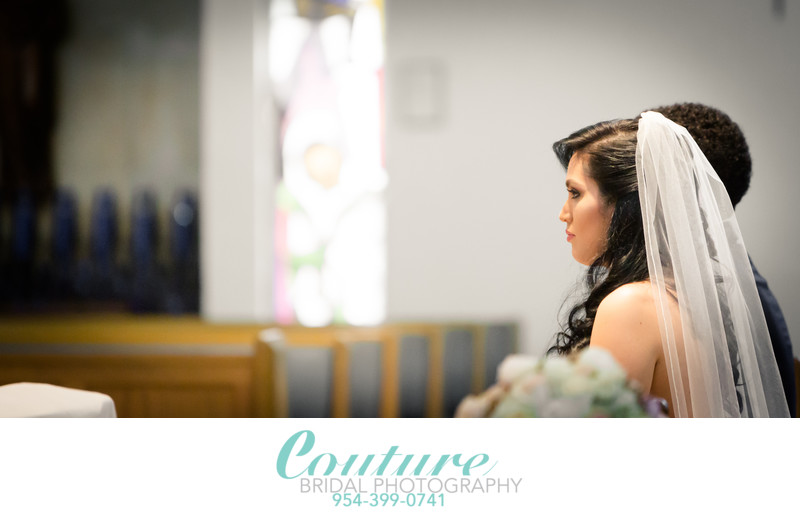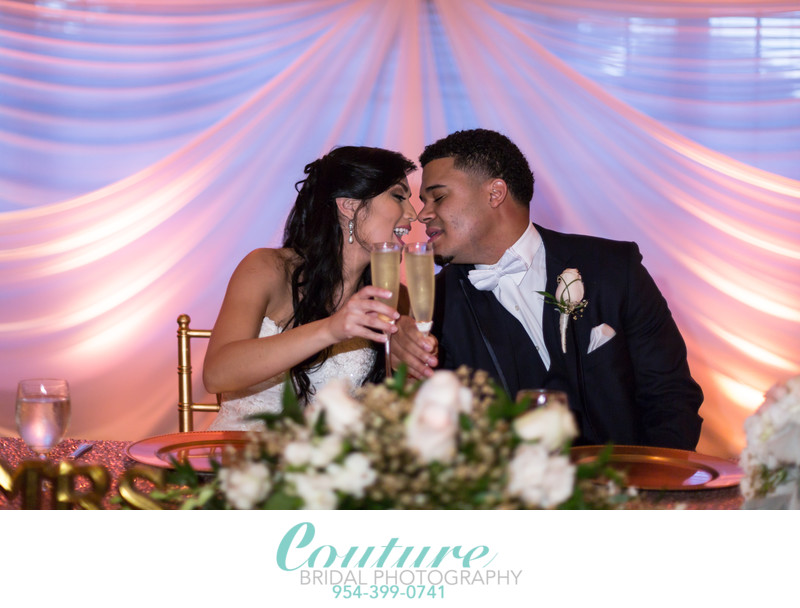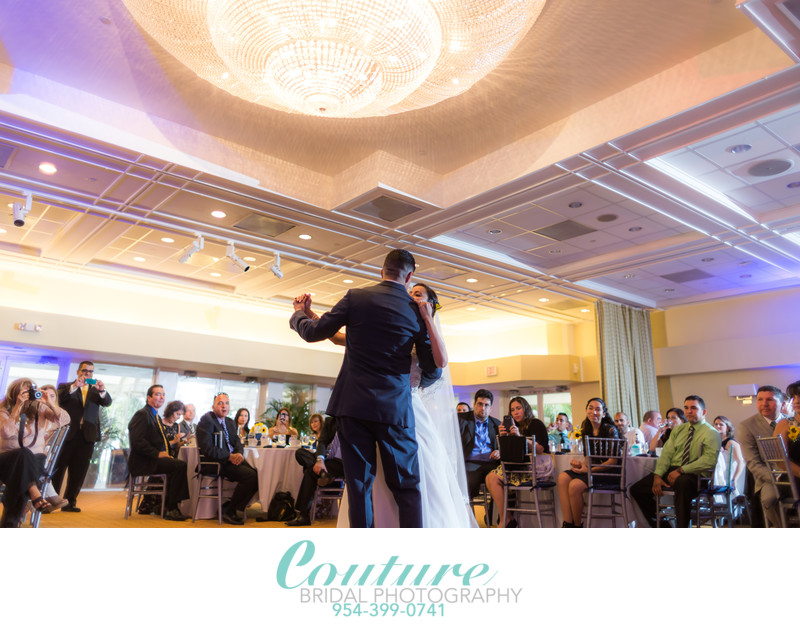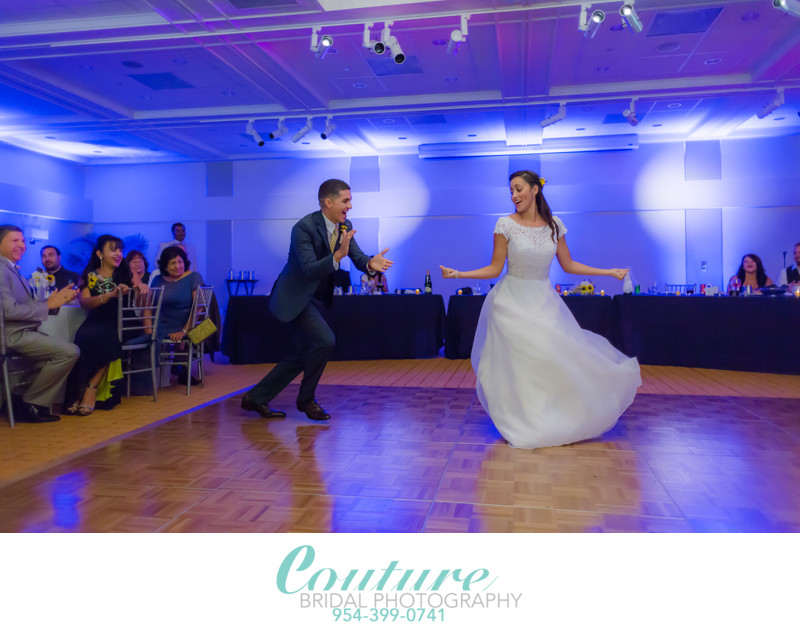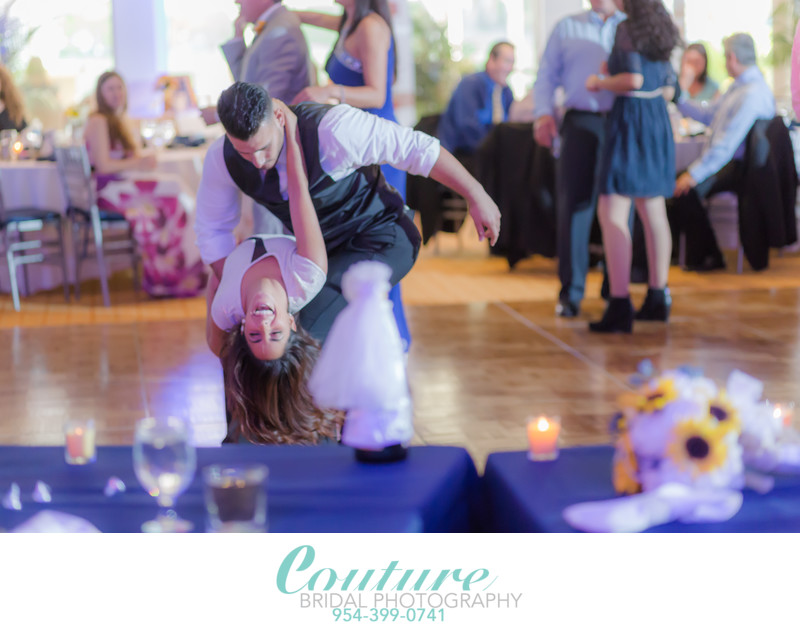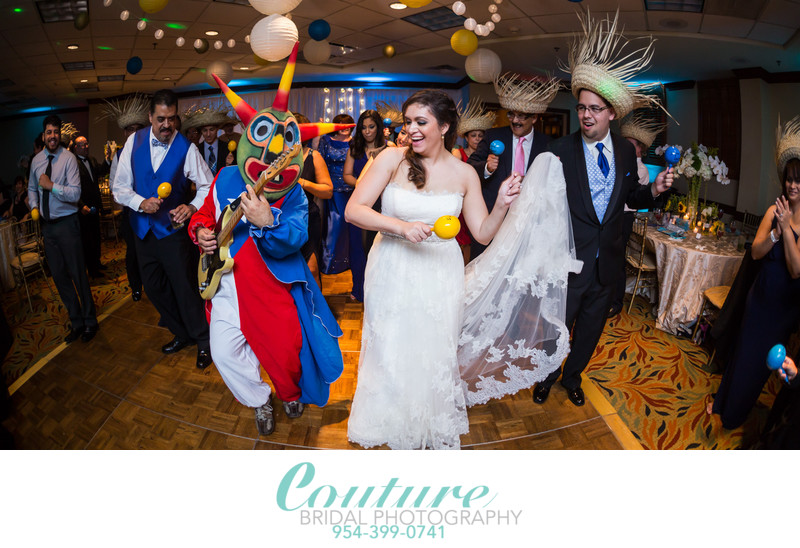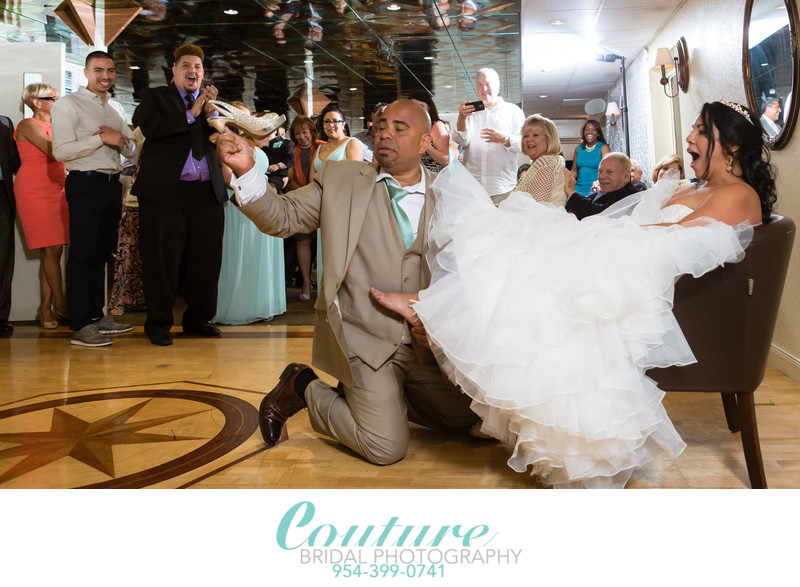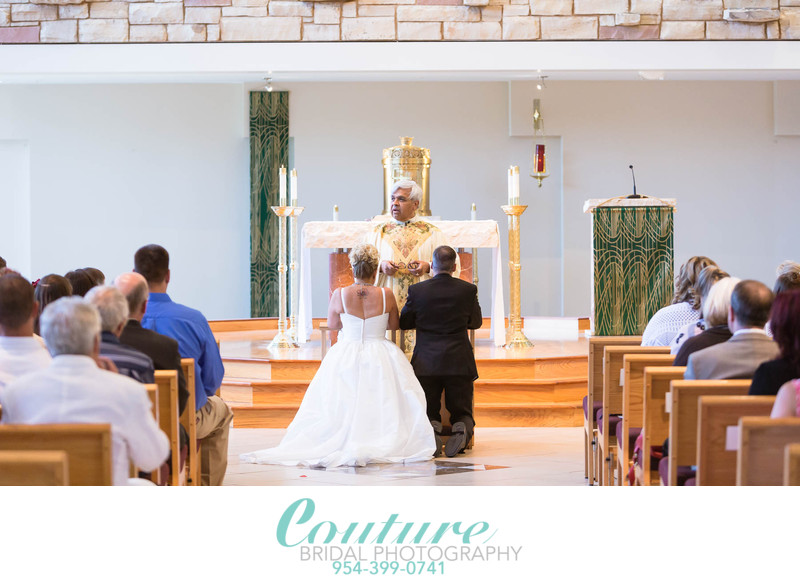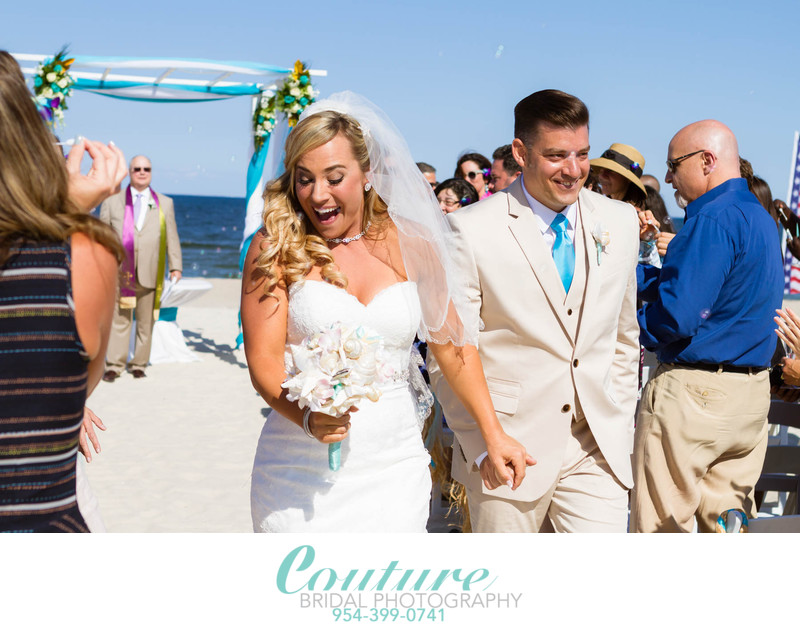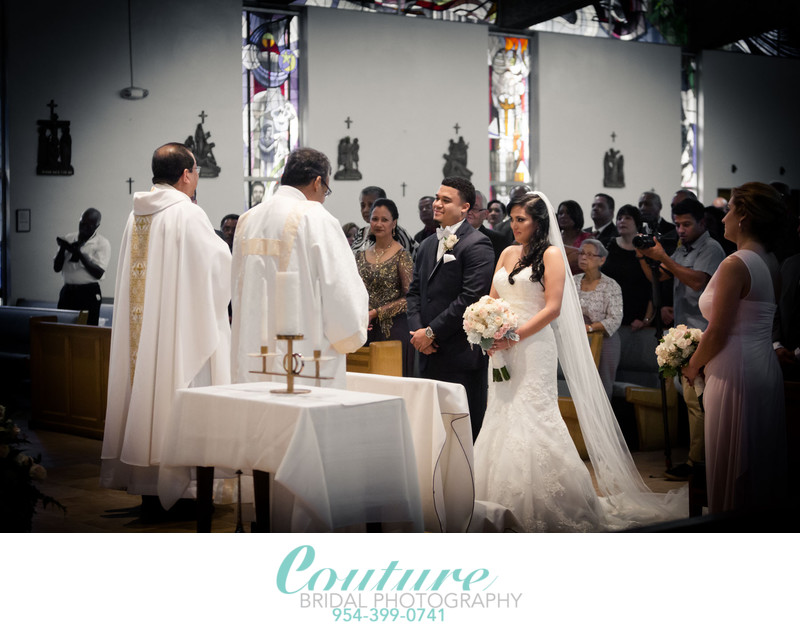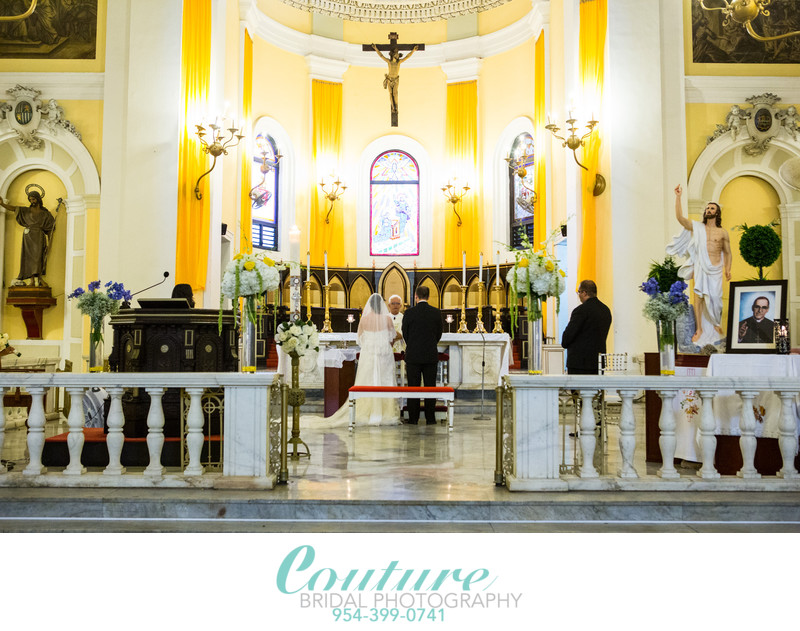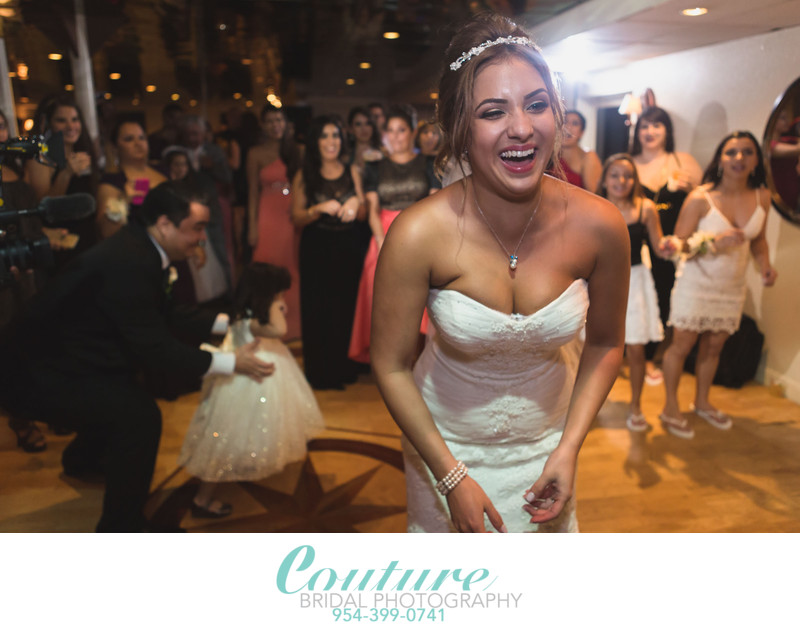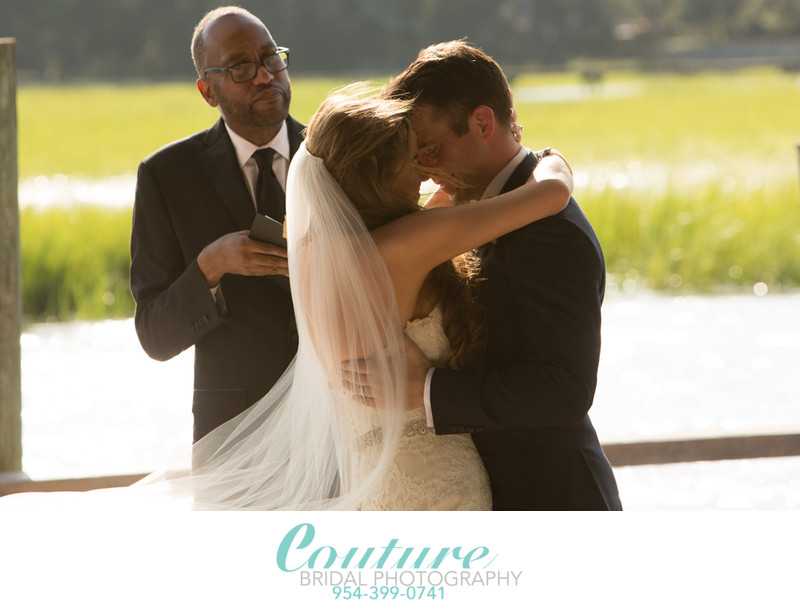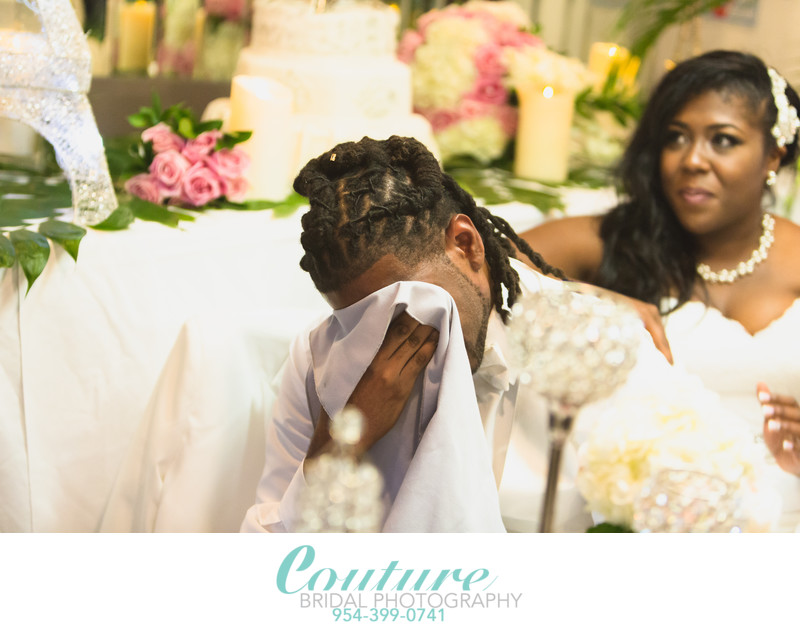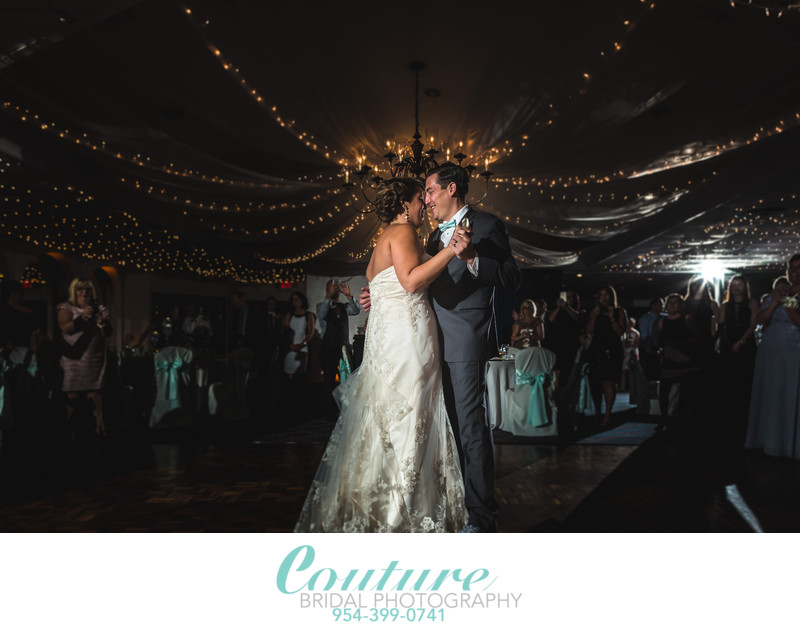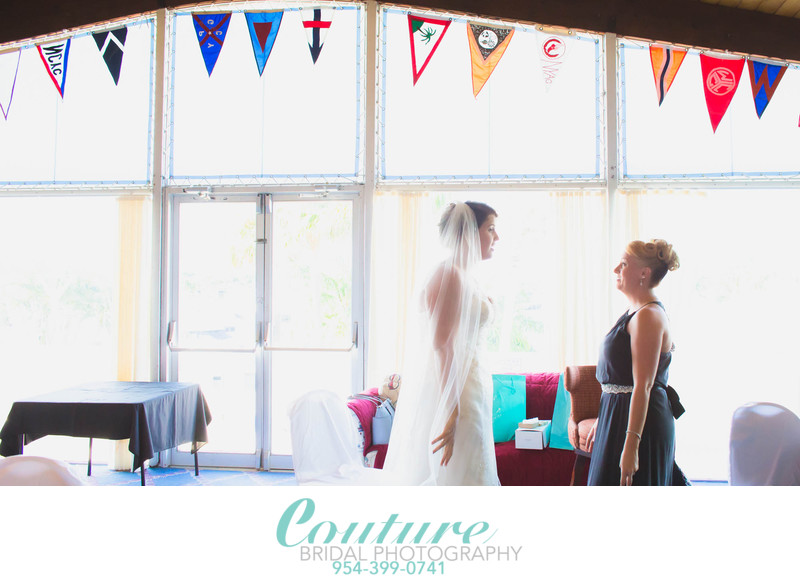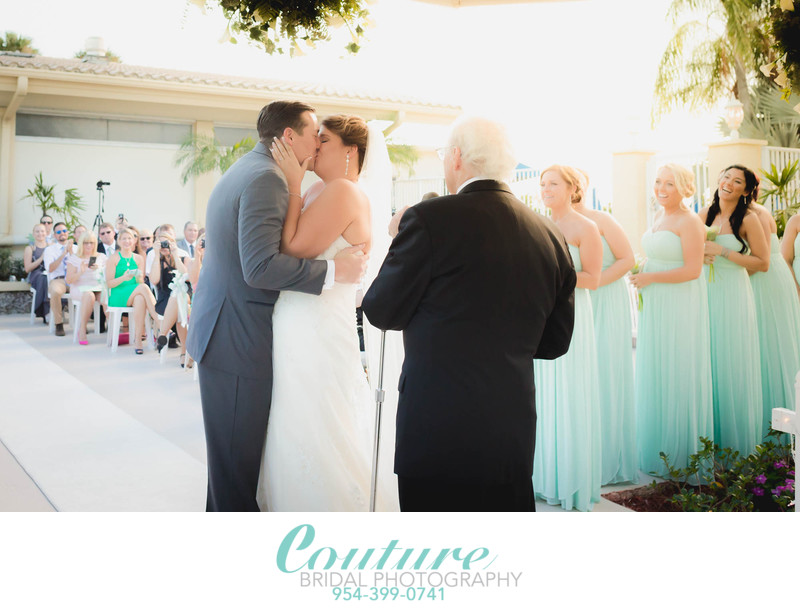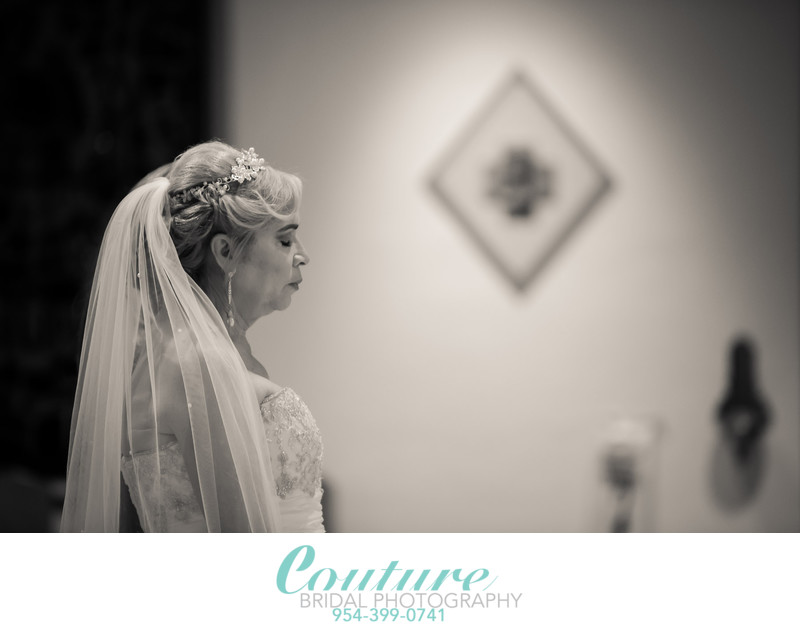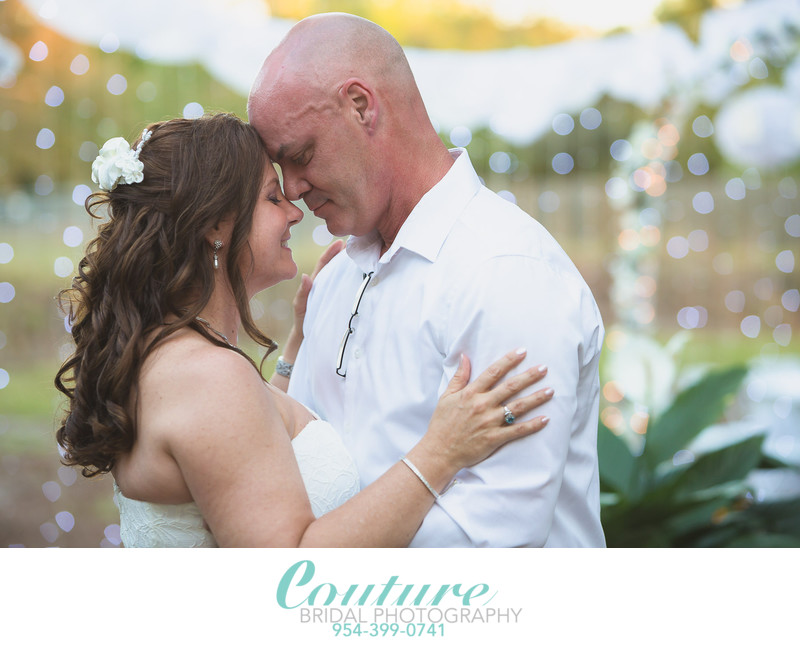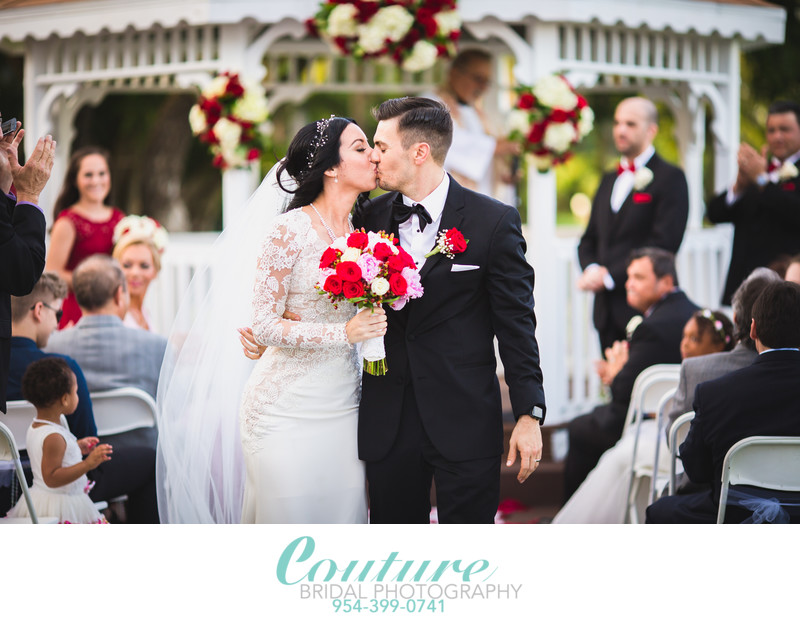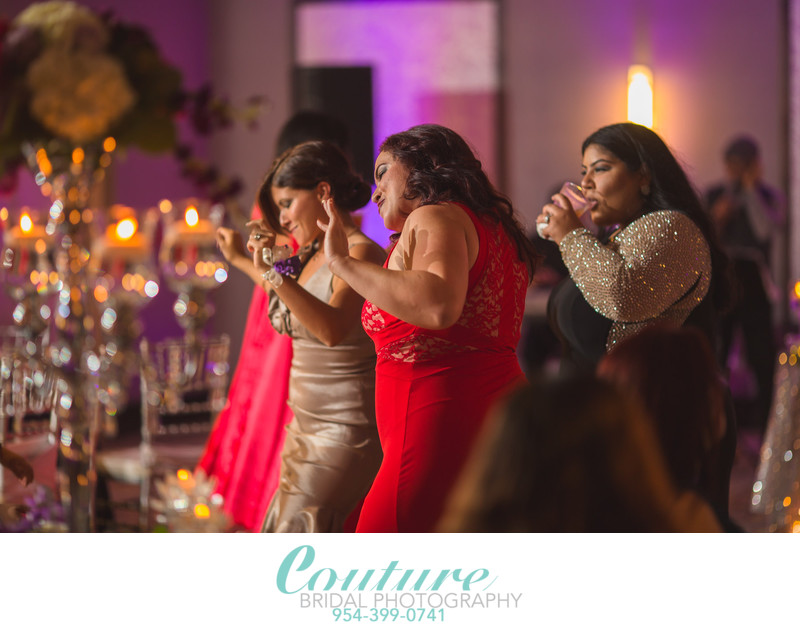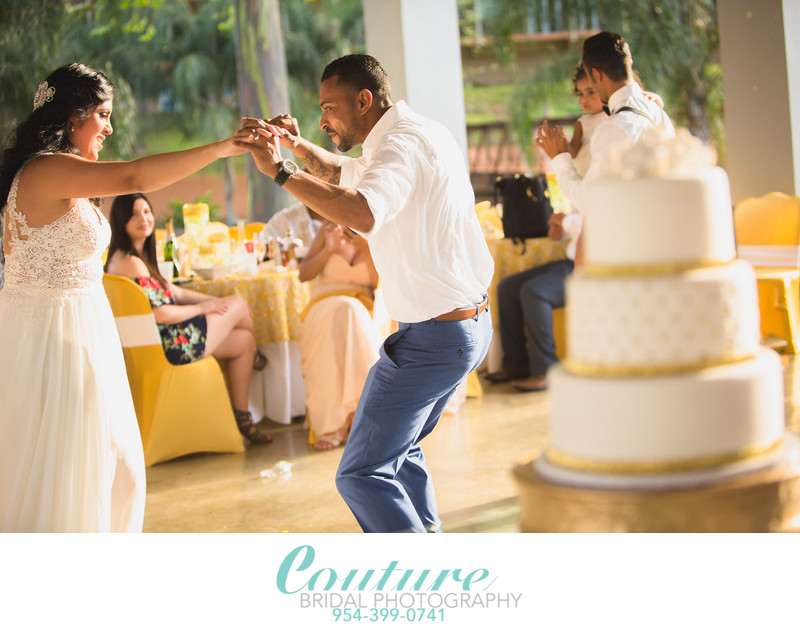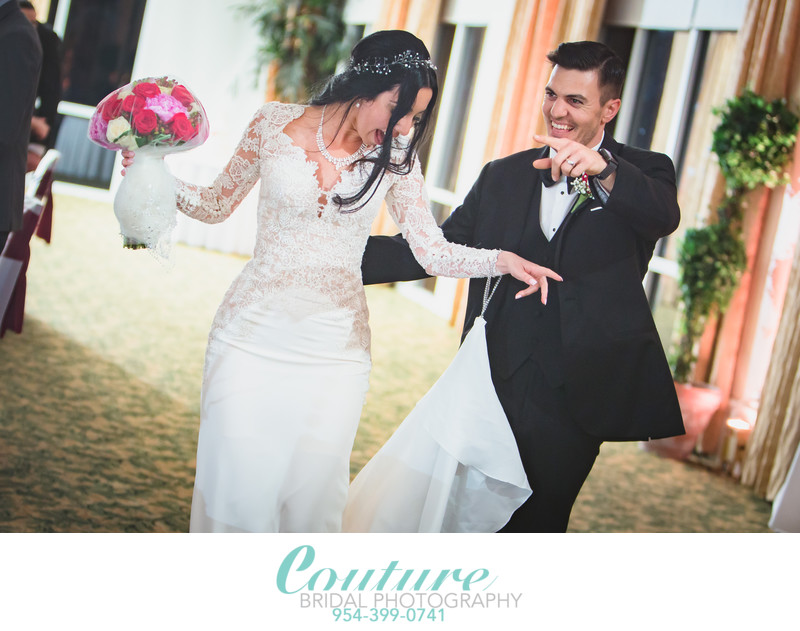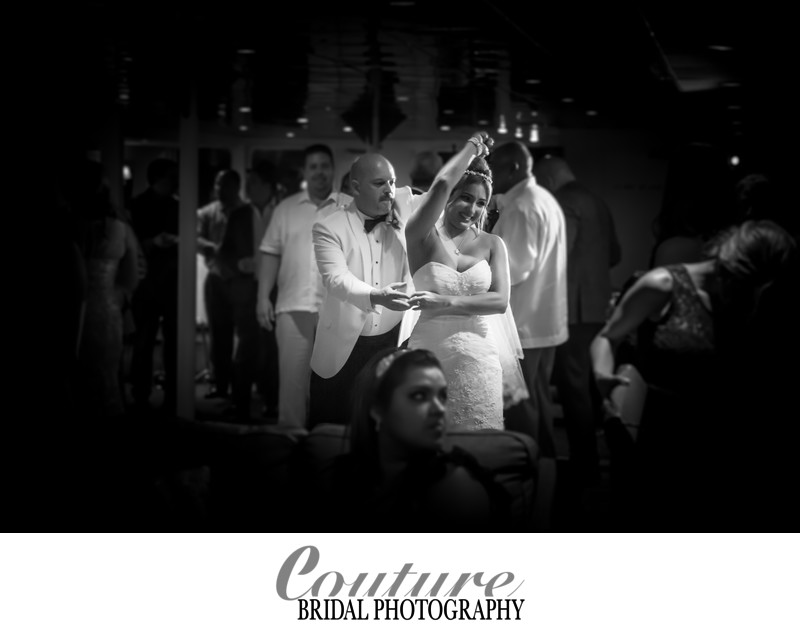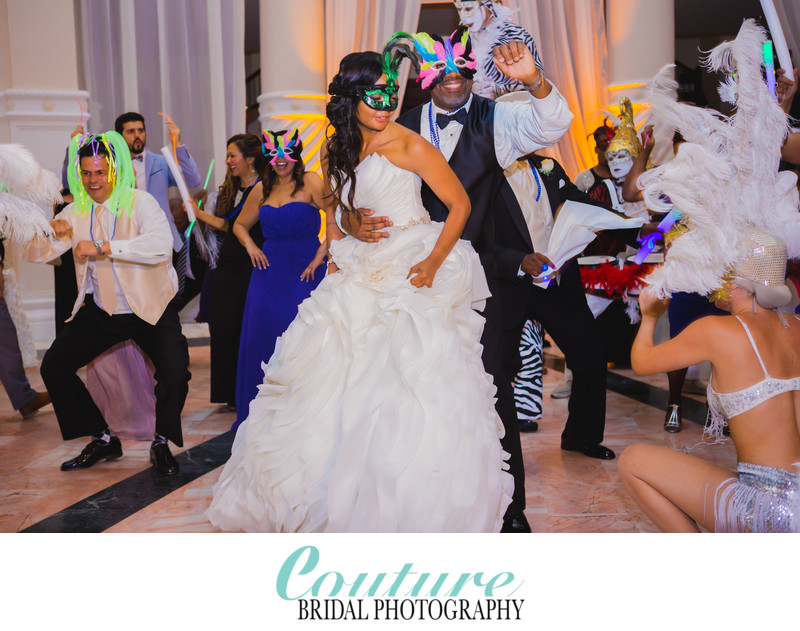 Editorial Style
Our Editorial Wedding photography Style involves poses and advanced editing that is typically found in fashion/glamour photography. These photos are typically described as "vogue," and fashion forward. The setting we use for these images usually express moodiness with dramatic lighting and emphasis on deep shadows.
Below are a few examples: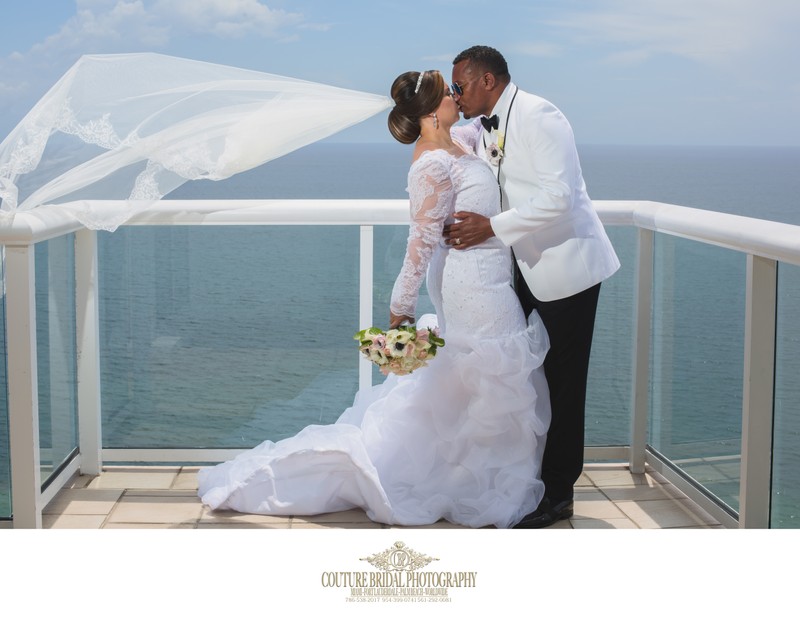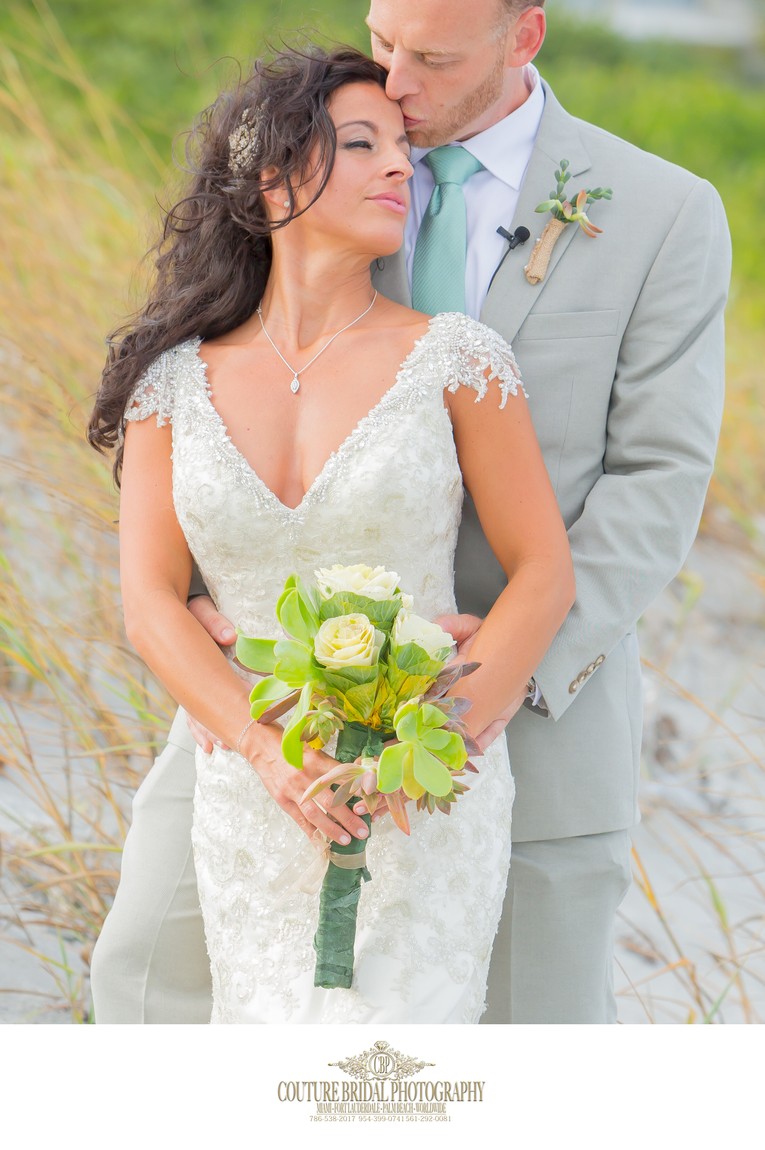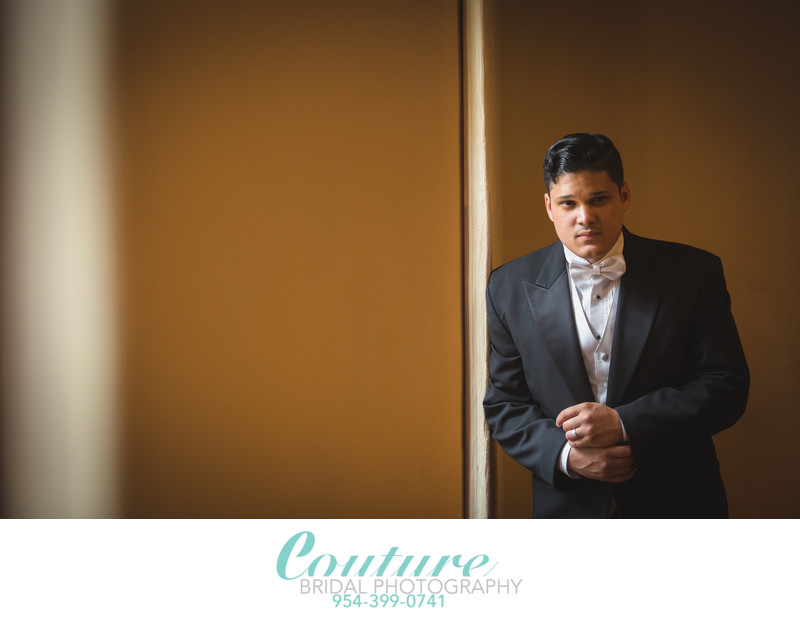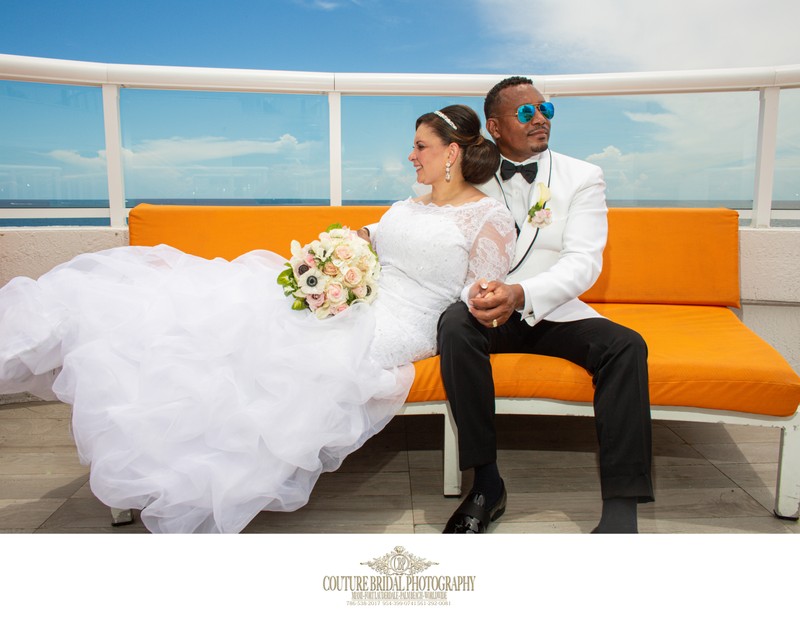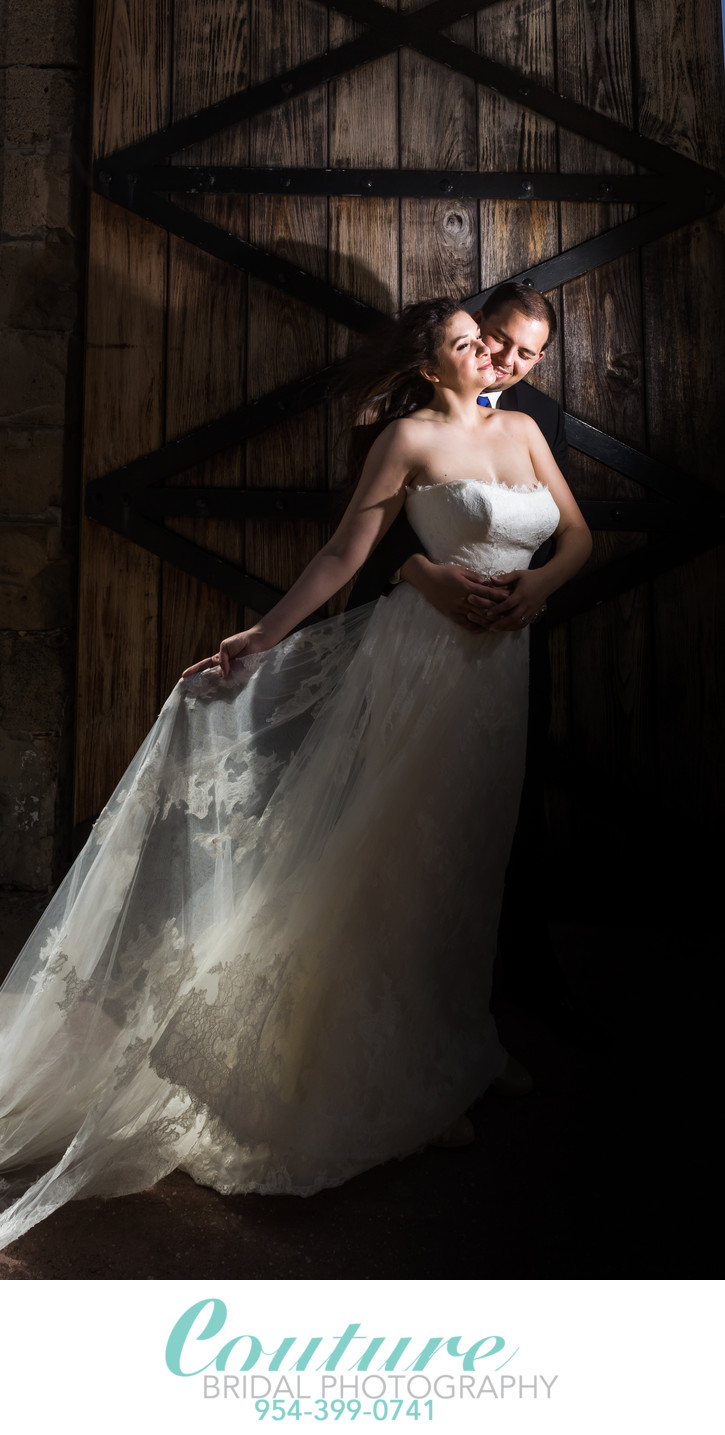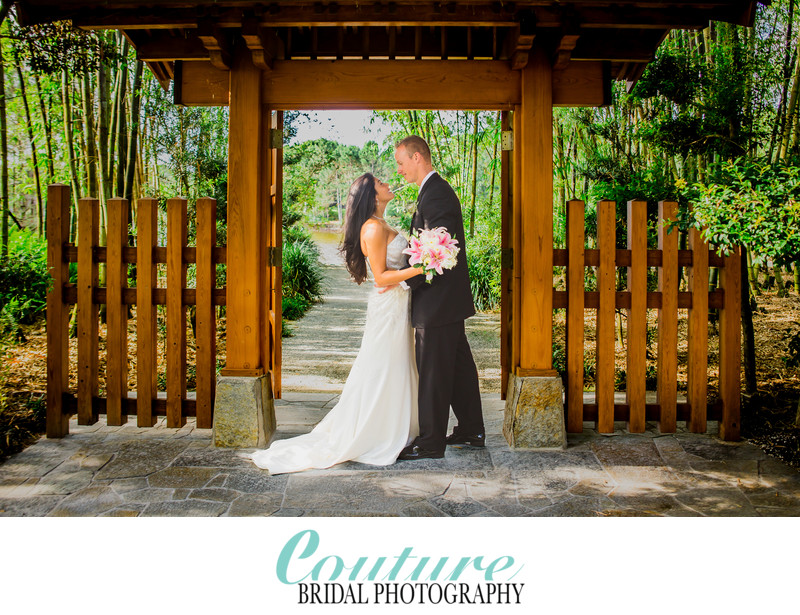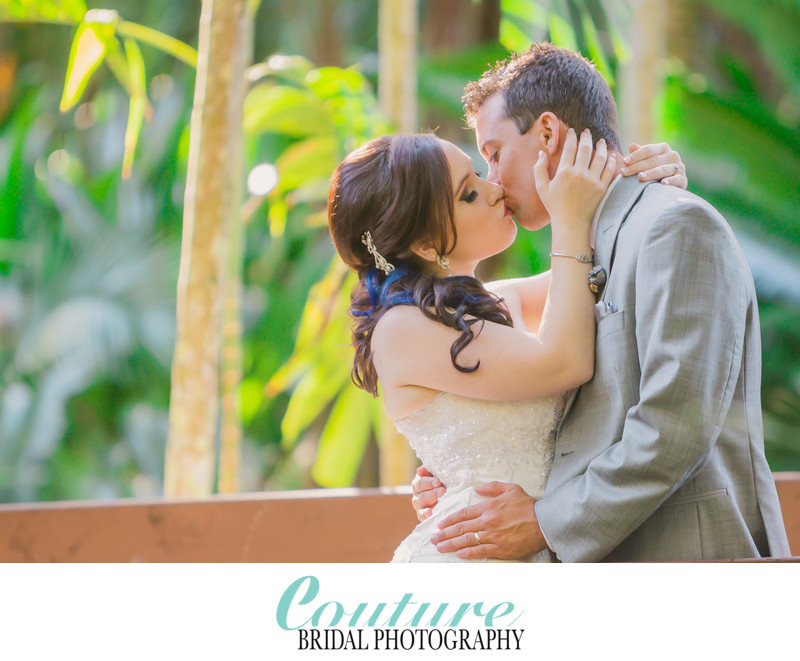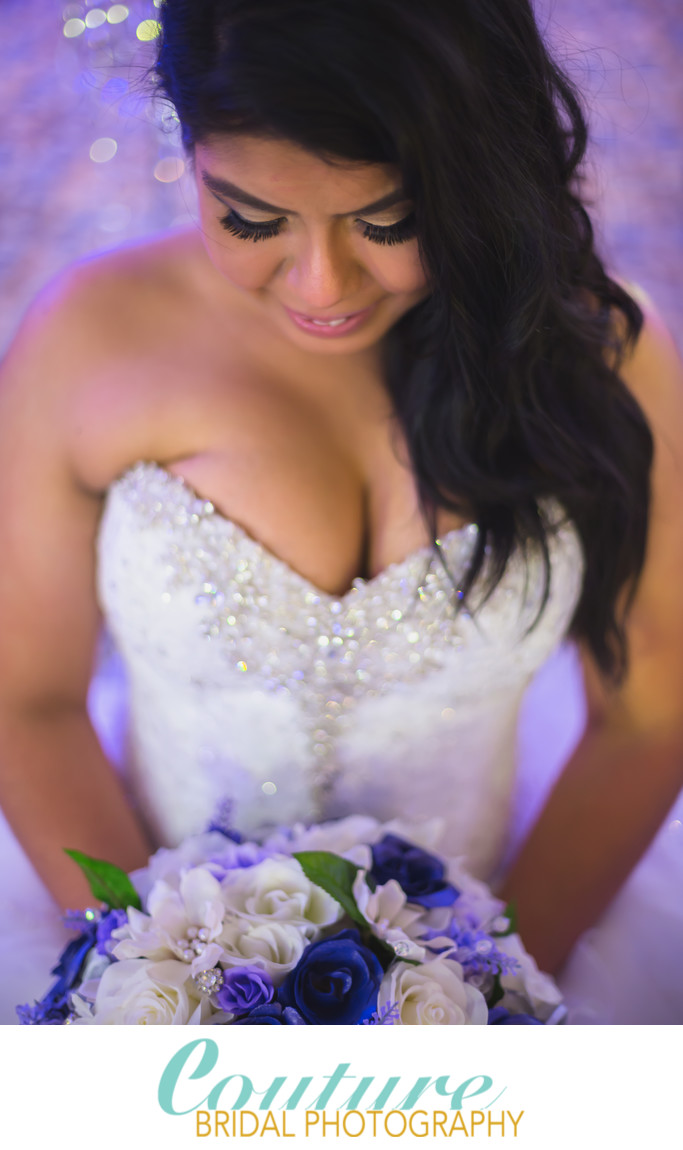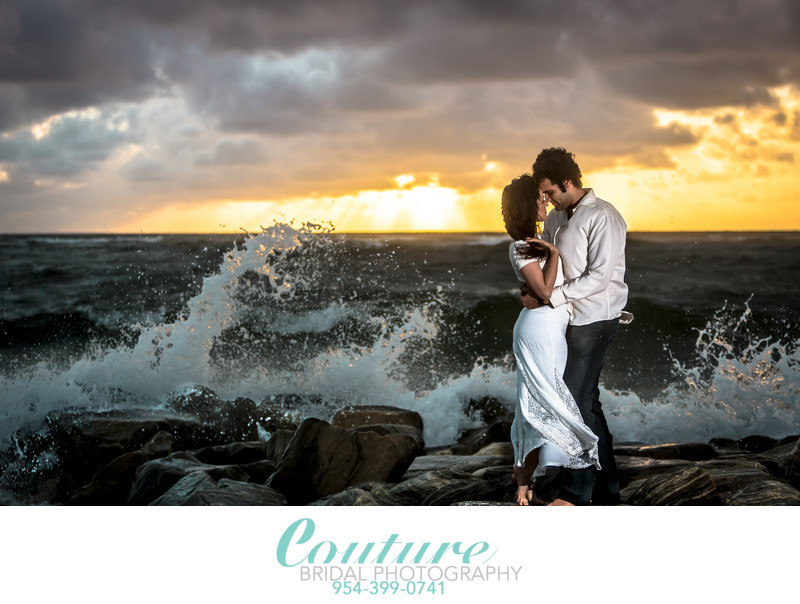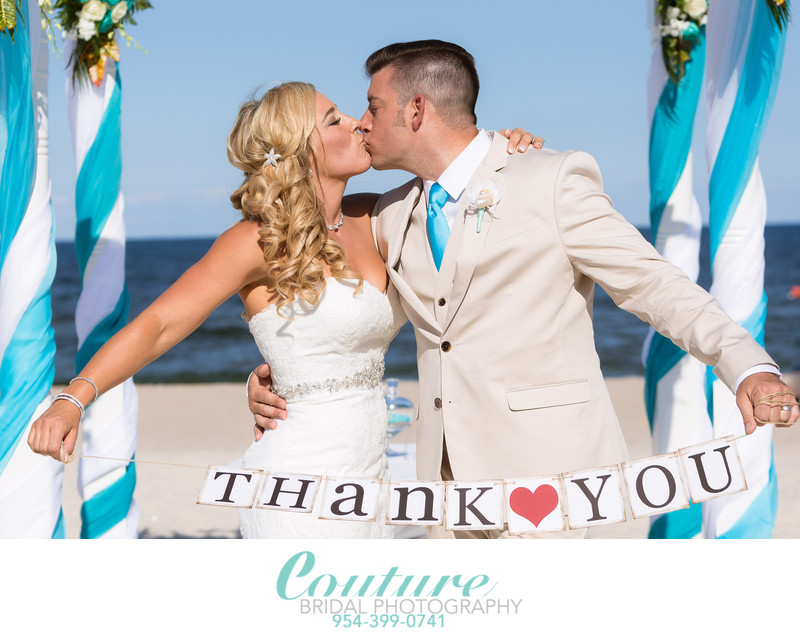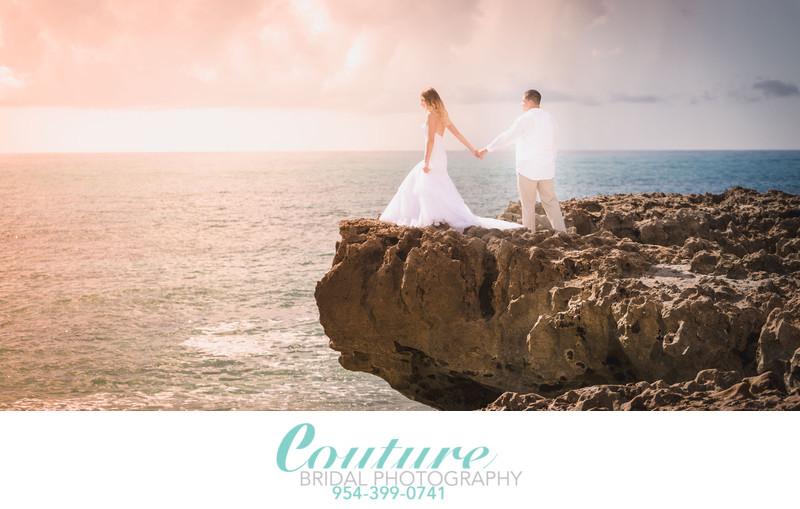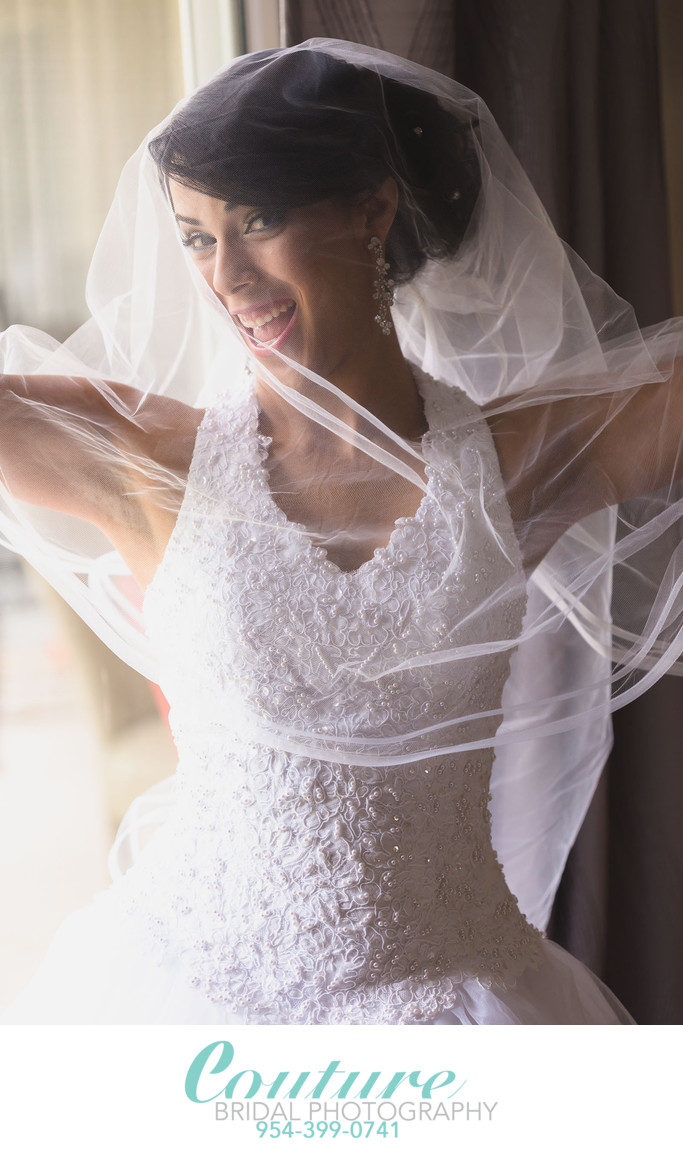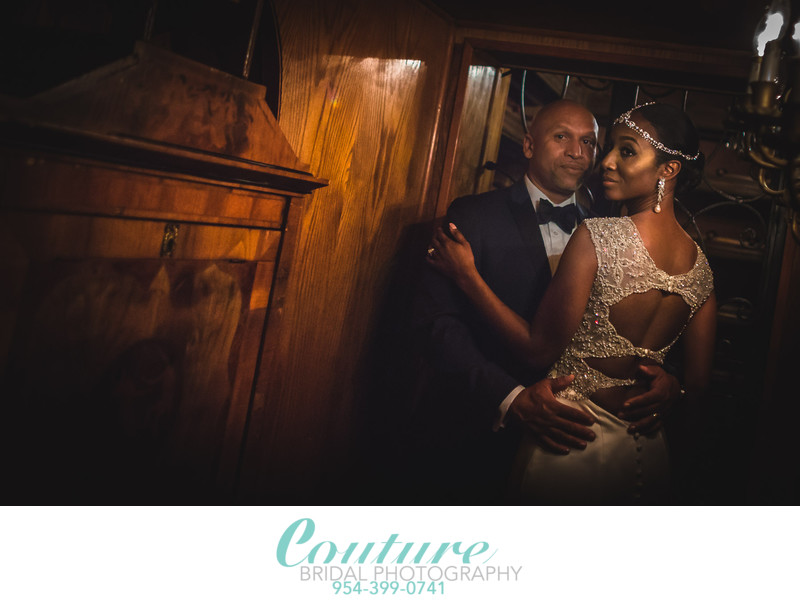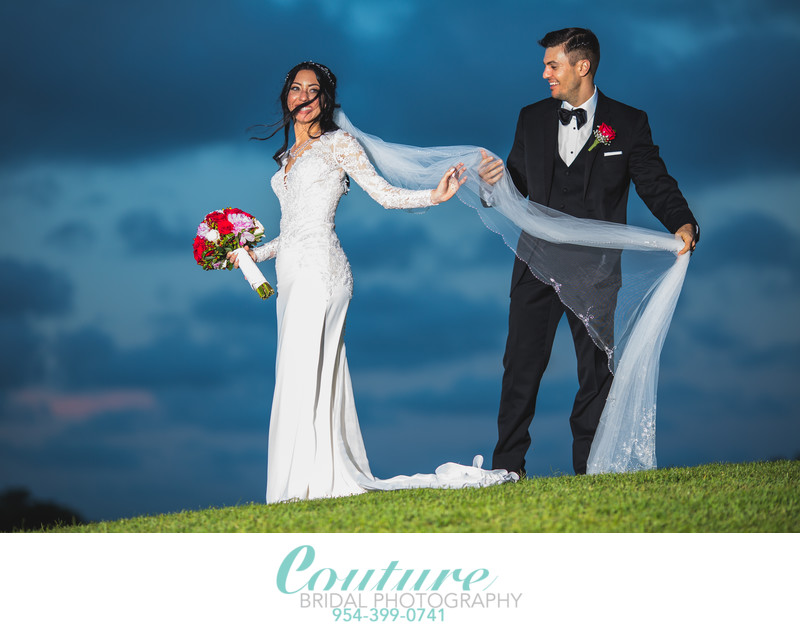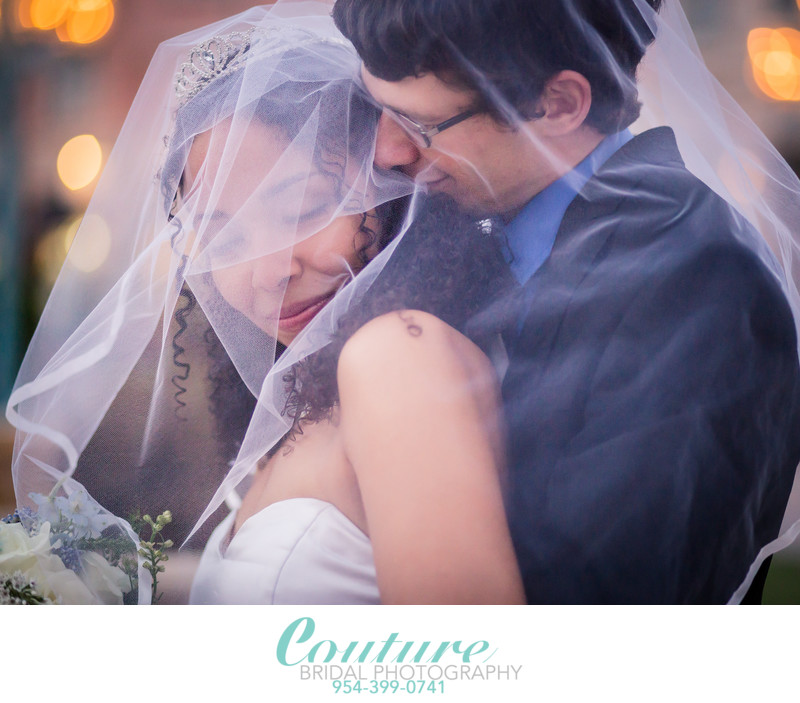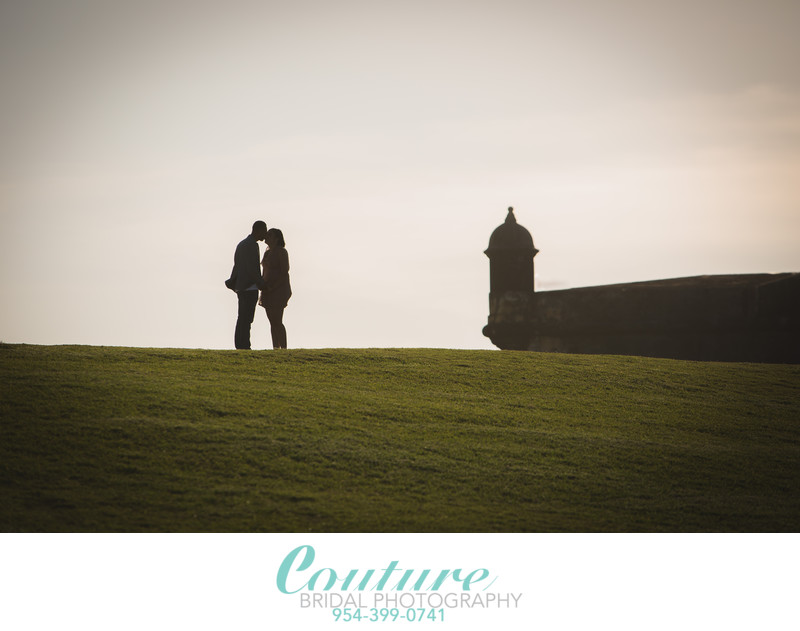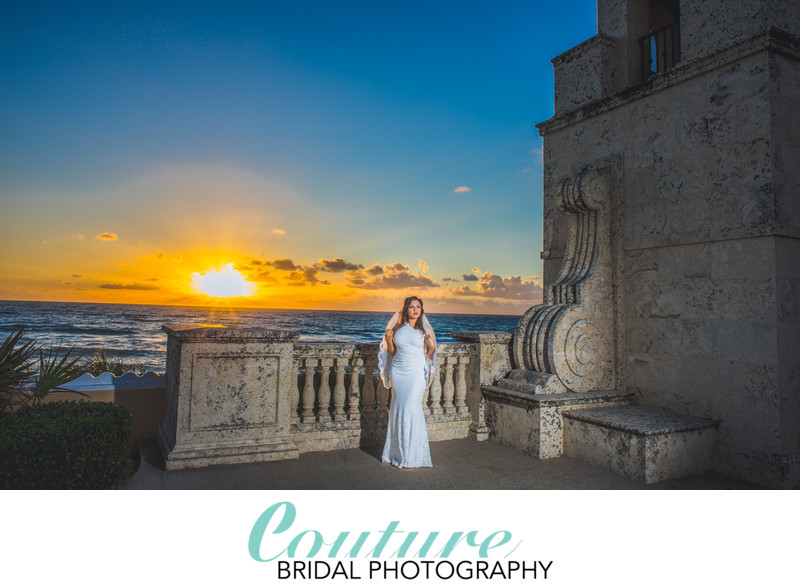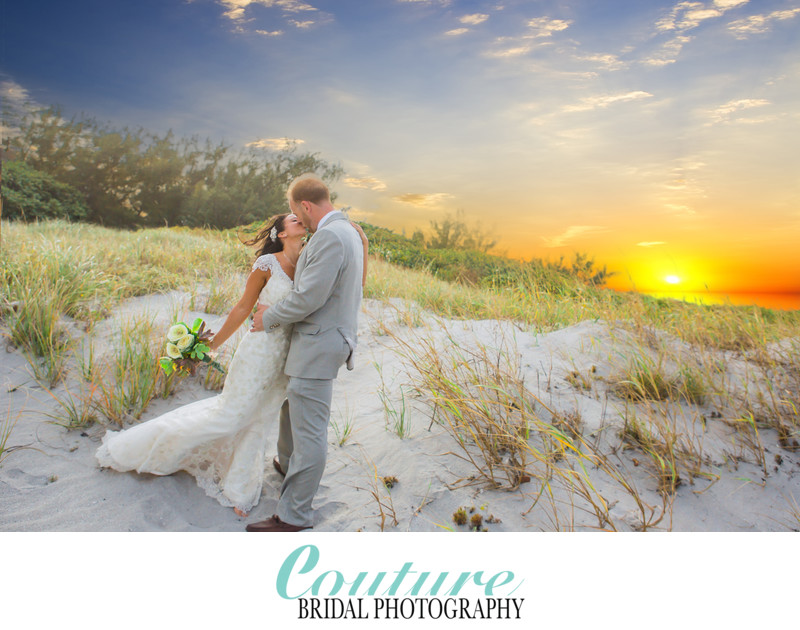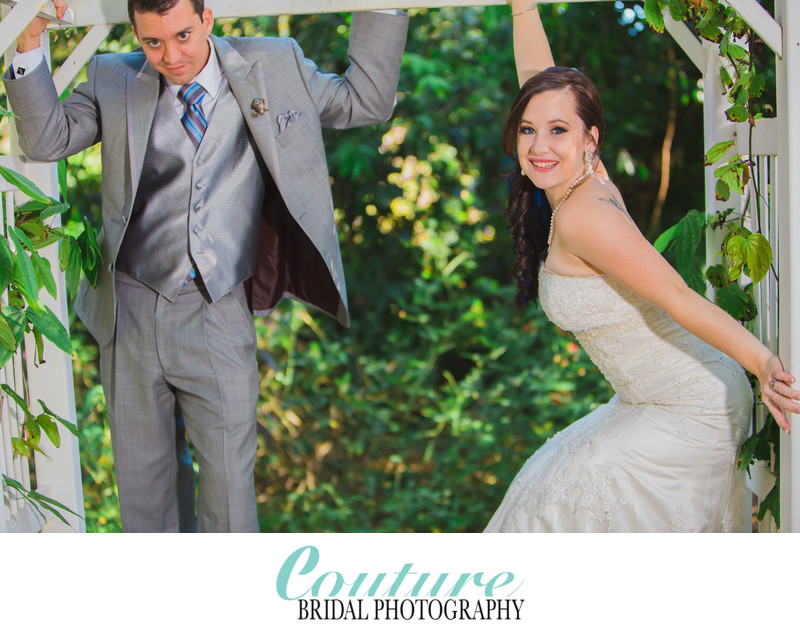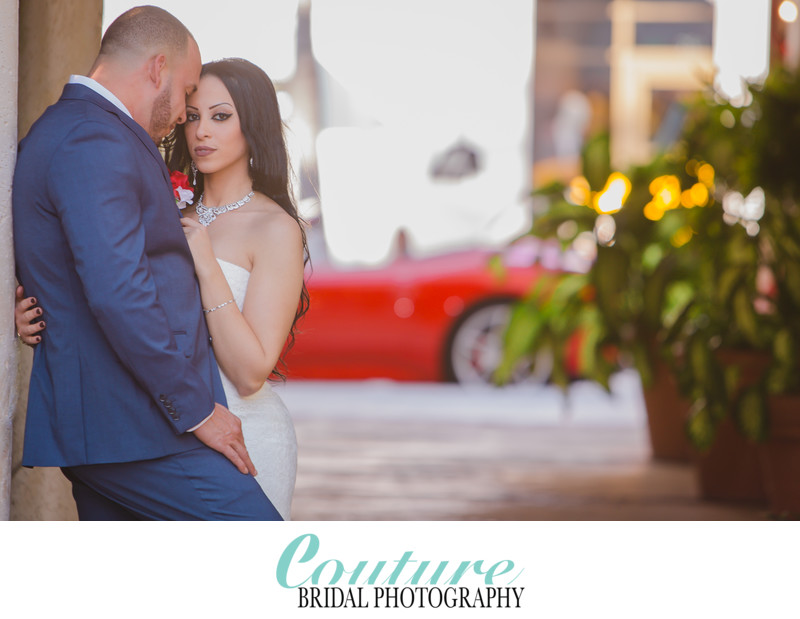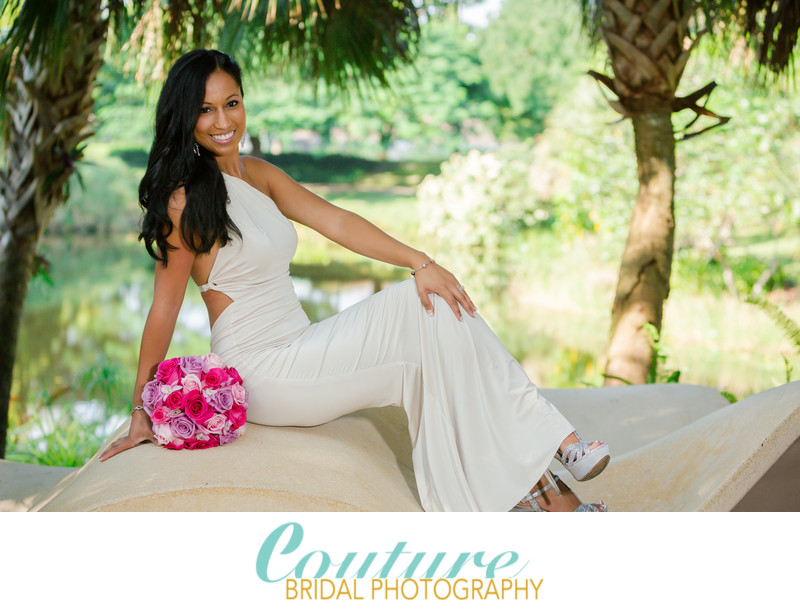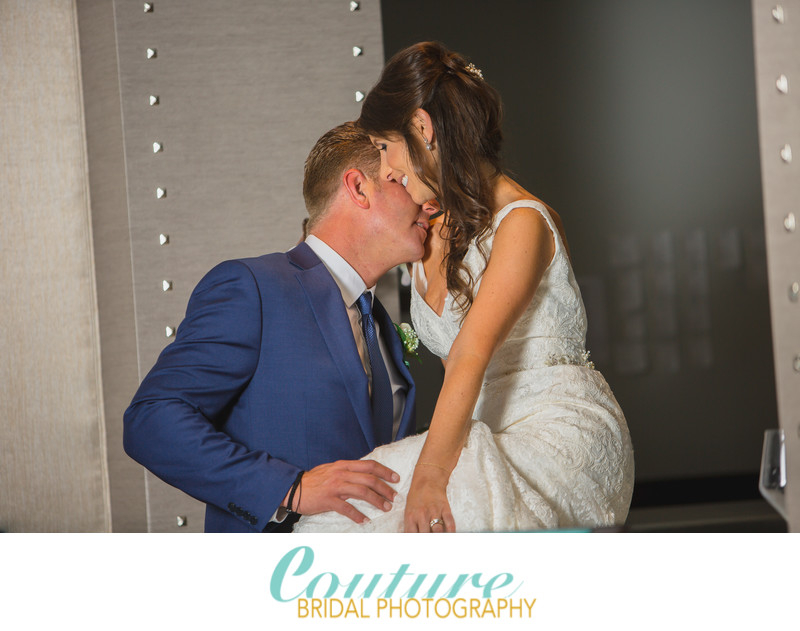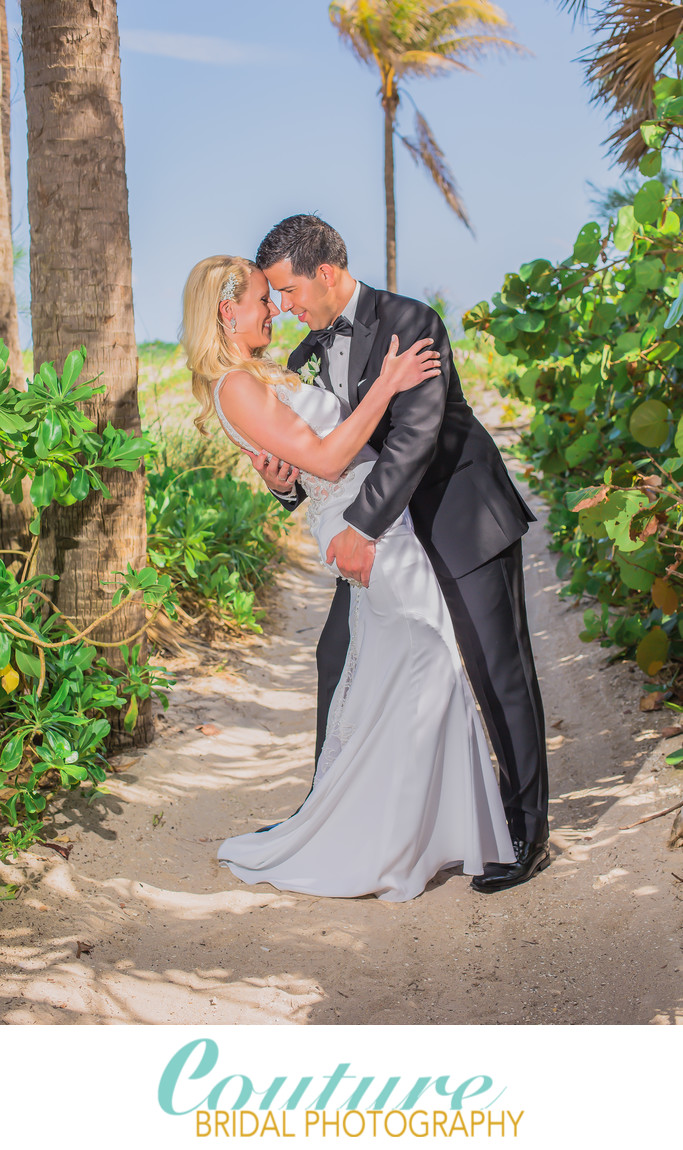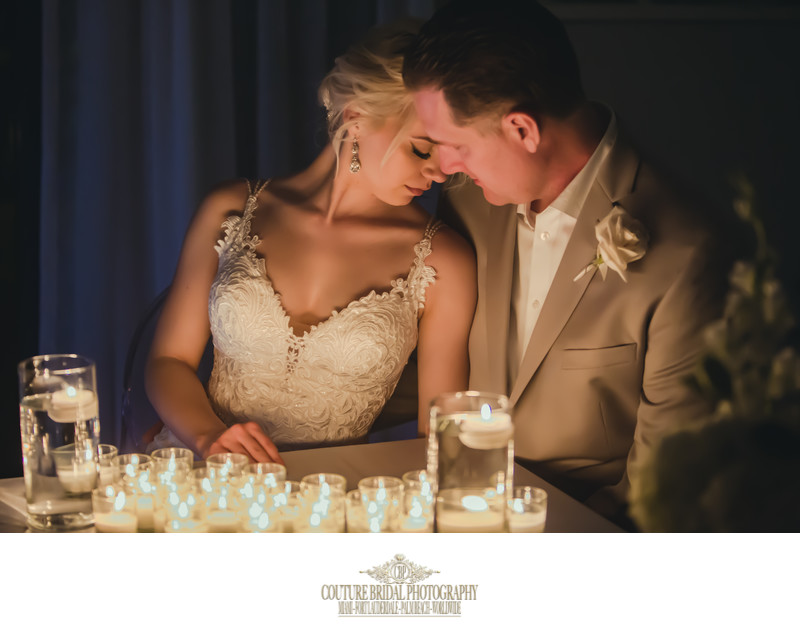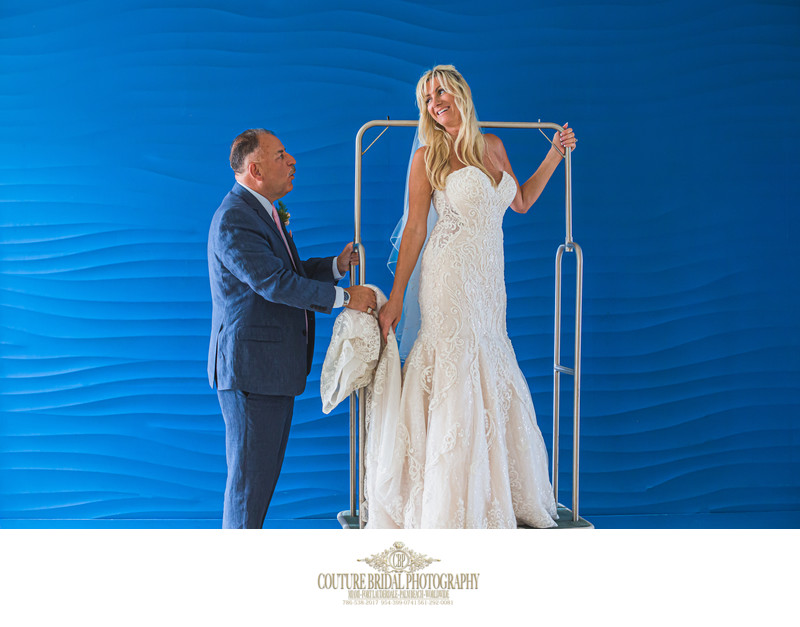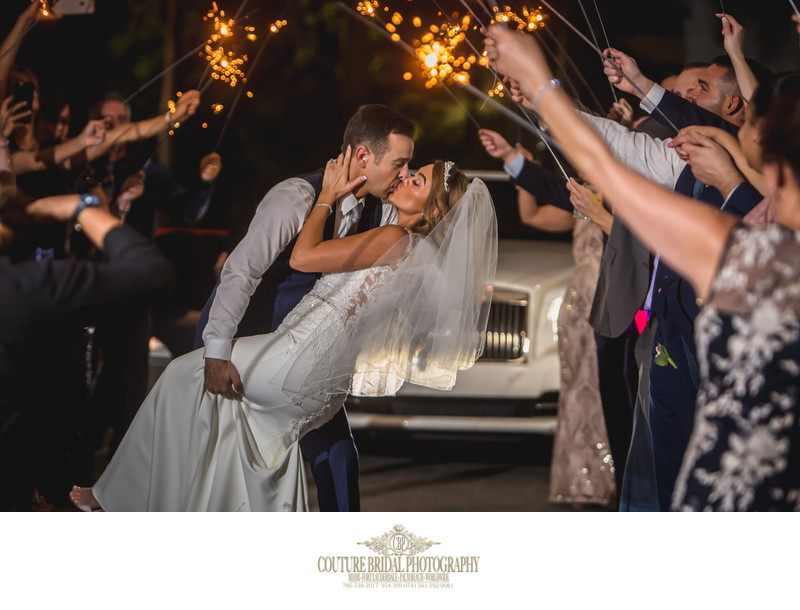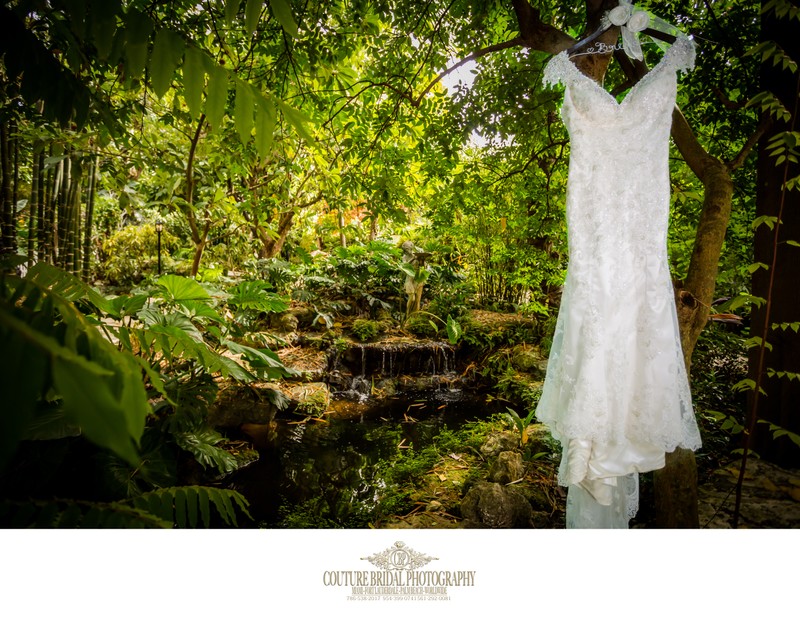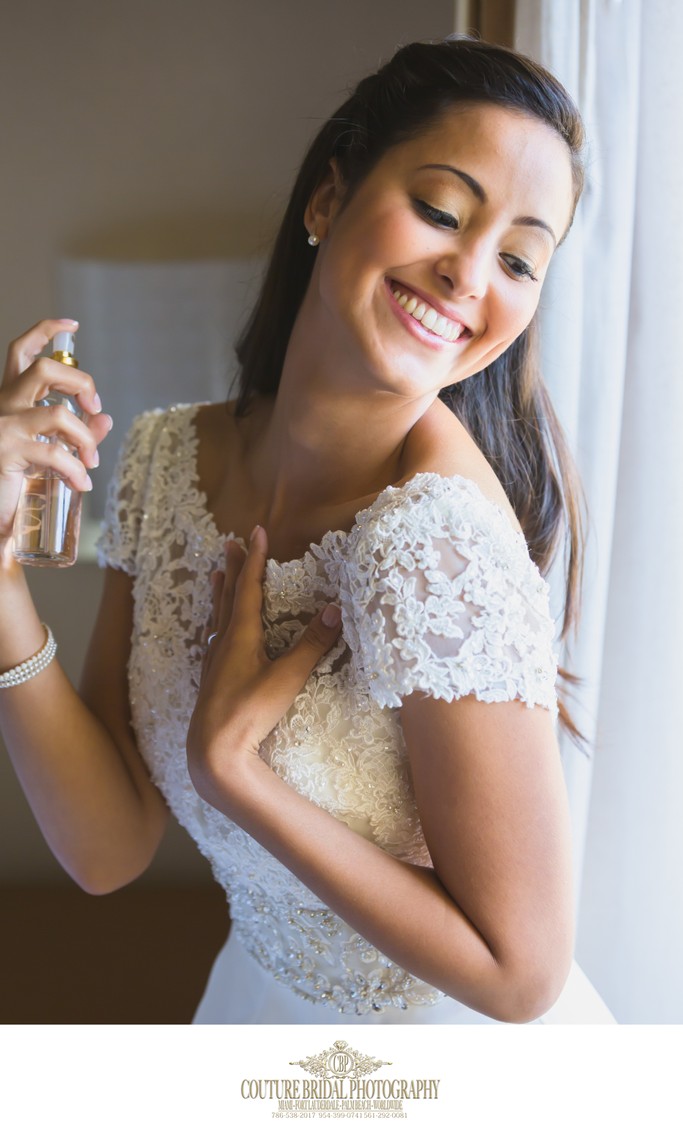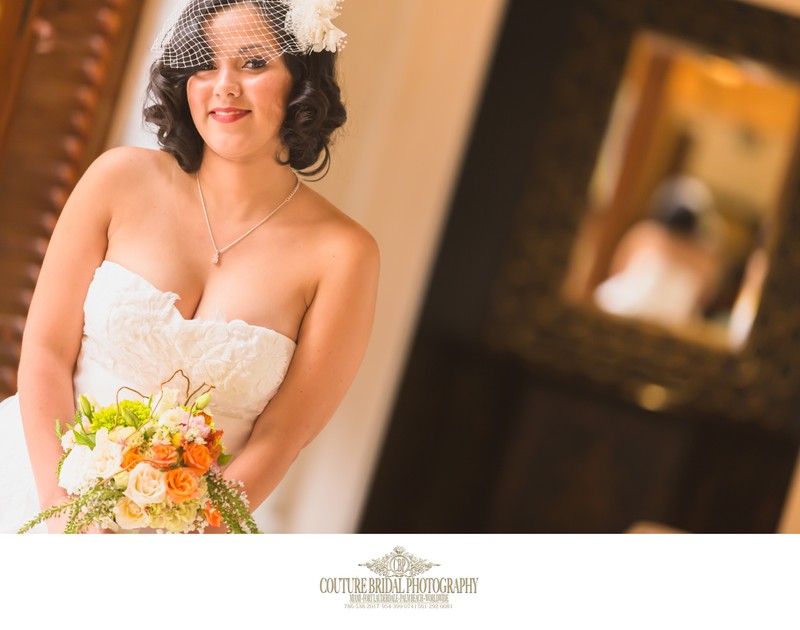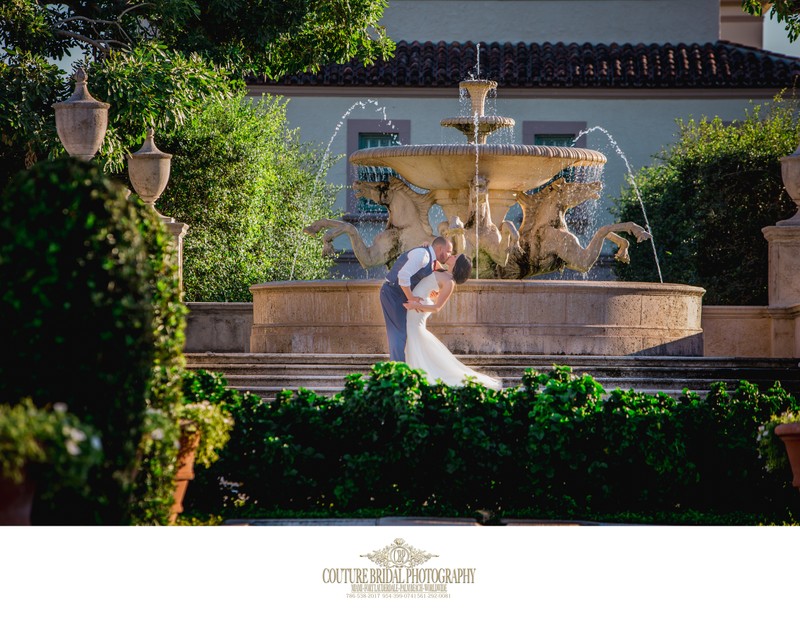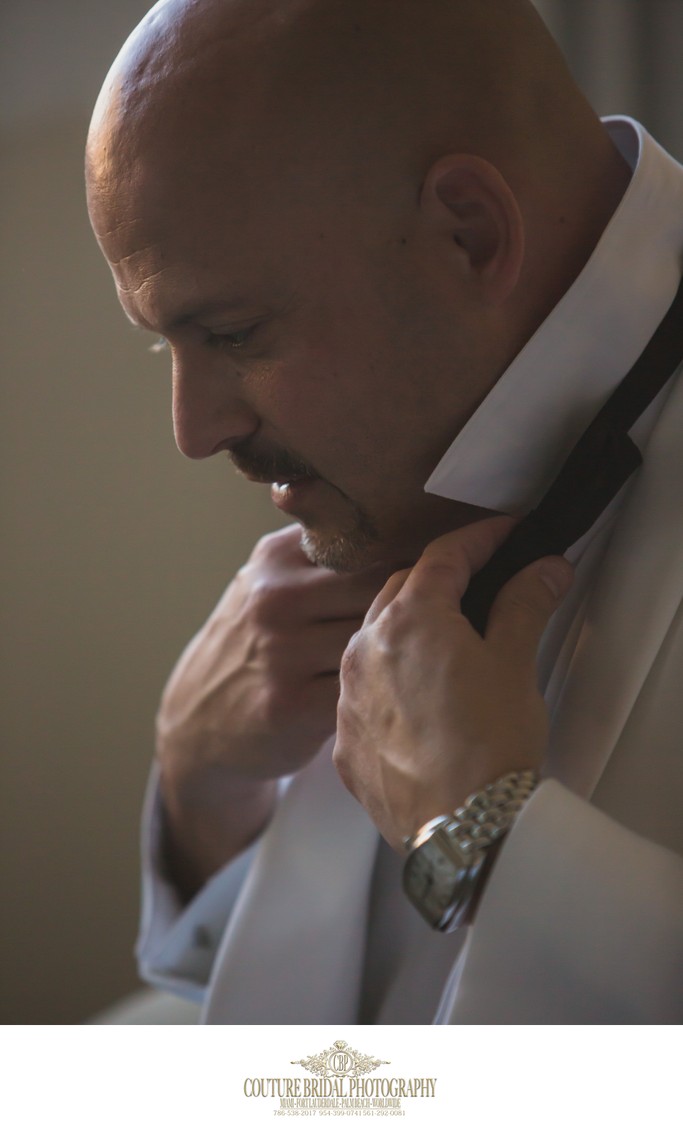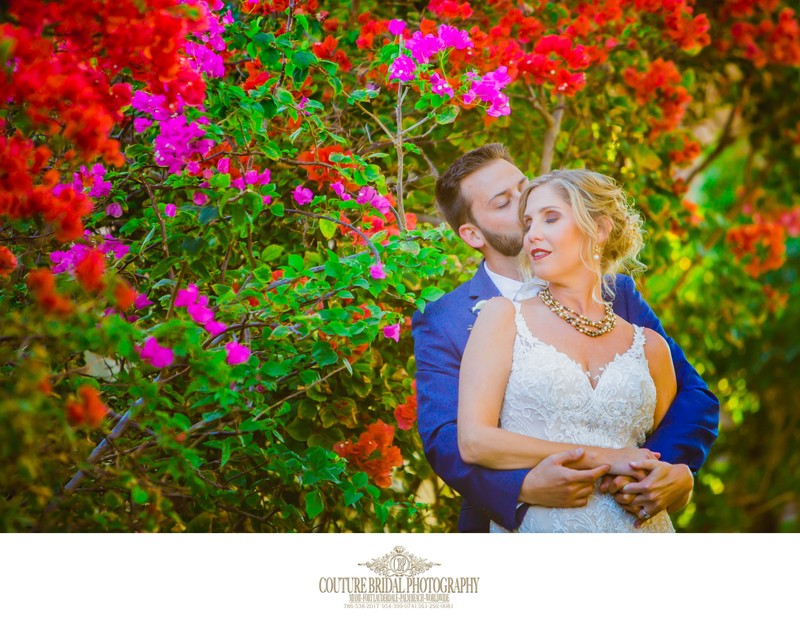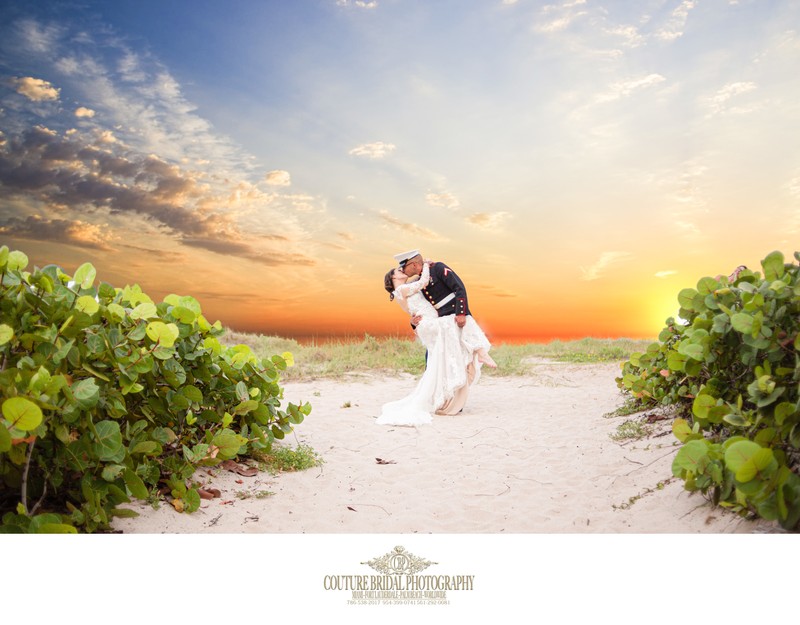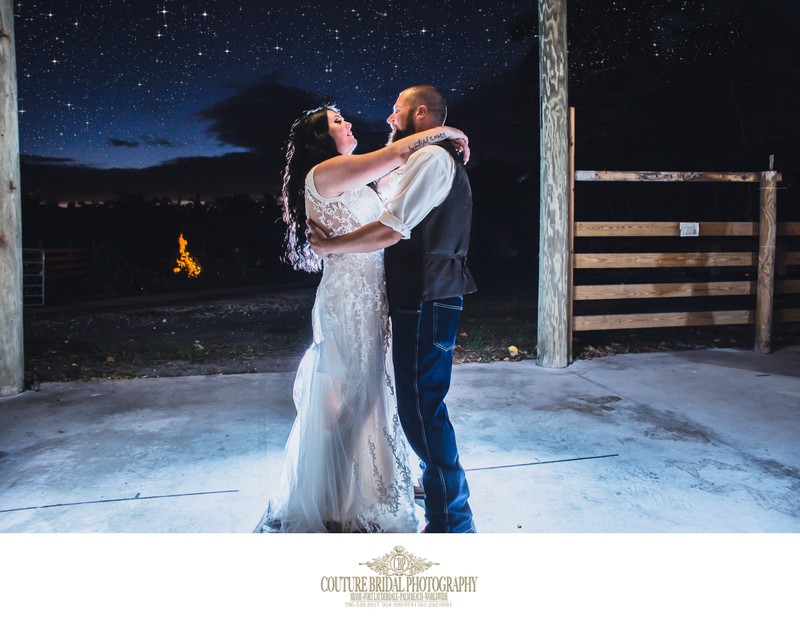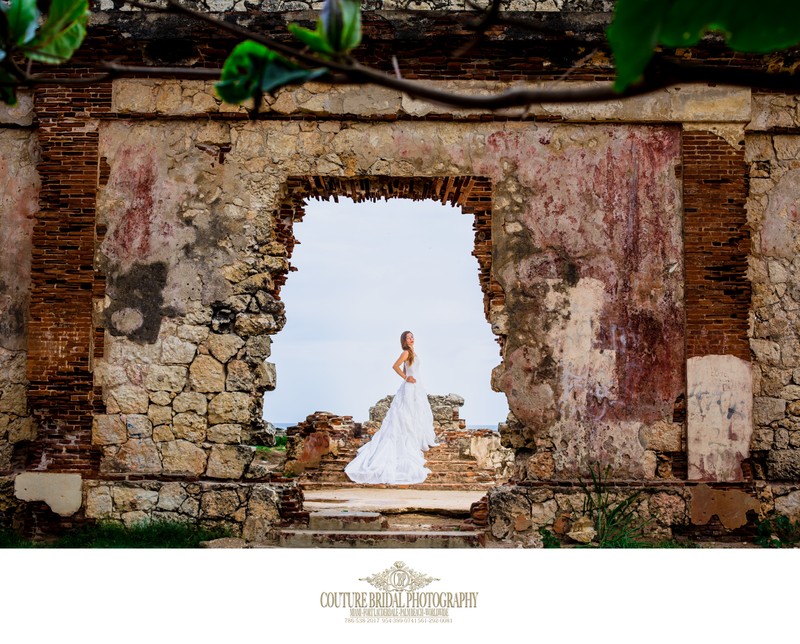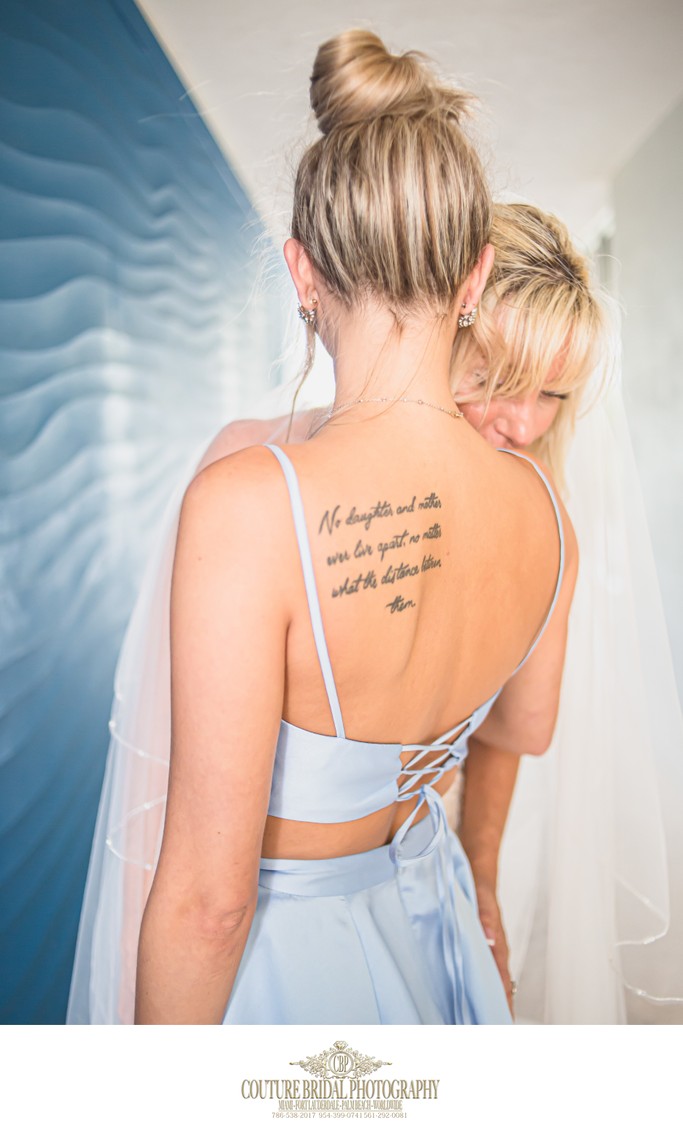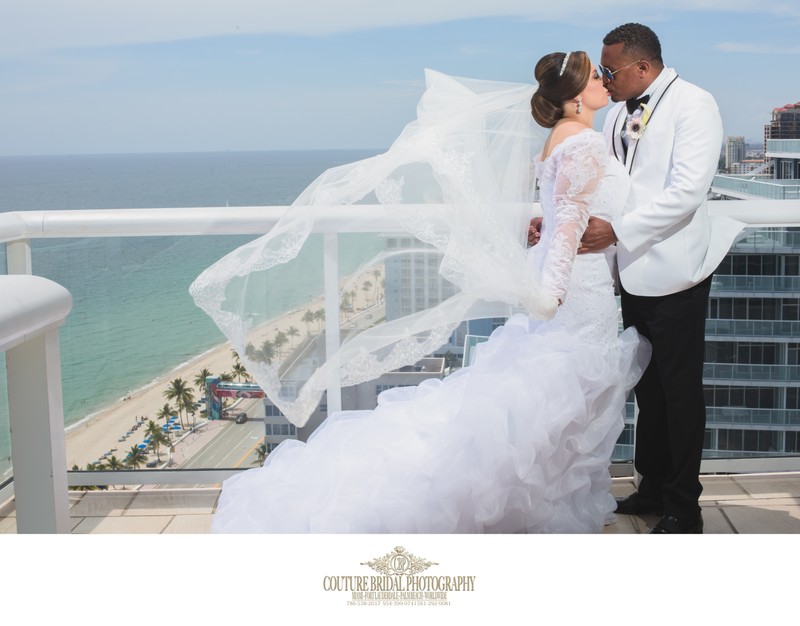 Couture Bridal Photography's Area of focus and priorities on your wedding day
Regardless of the wedding photography style we use, our priority is to focus on the following on your big day:
Focus on Family and Friends
A wedding isn't just about a couple coming together to create a family. A wedding is about two families becoming one larger family. We'll make sure that we take the time to capture and document the interaction between family members.
Below are a few examples: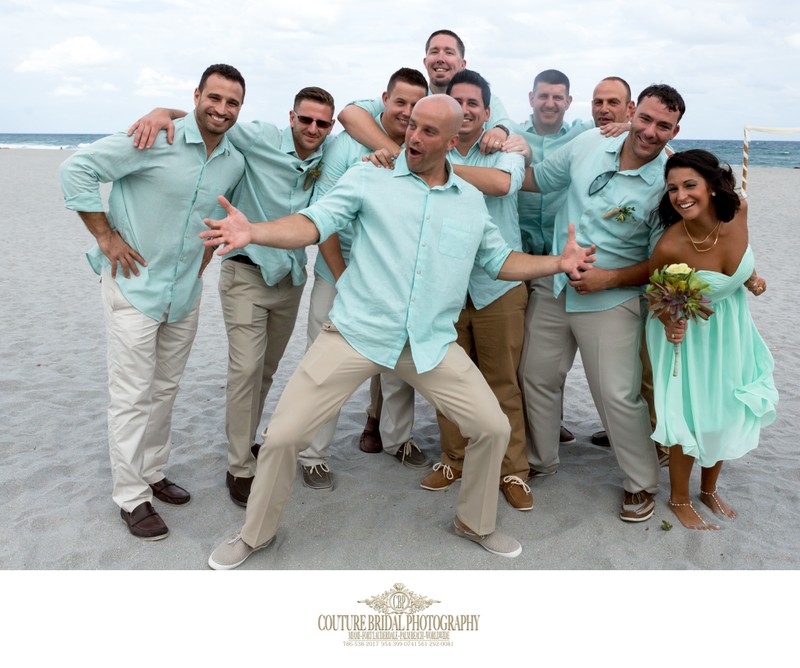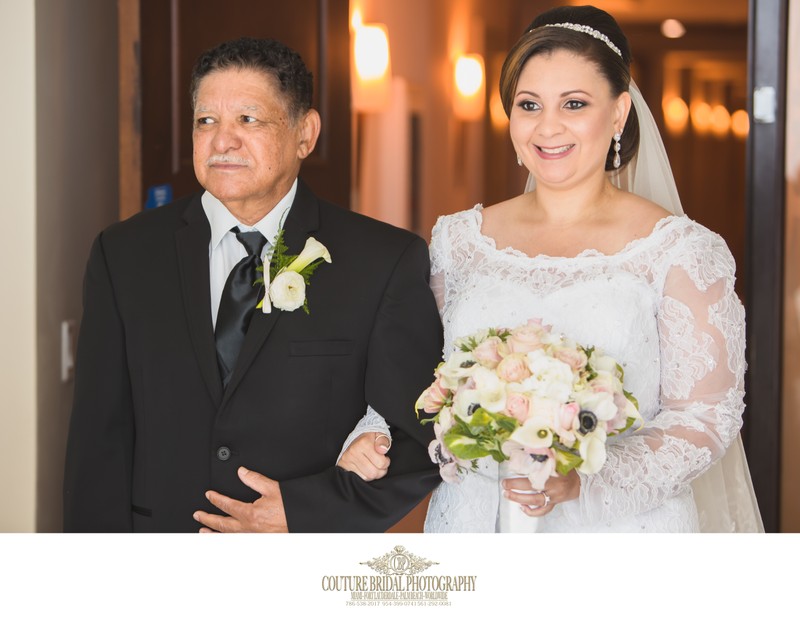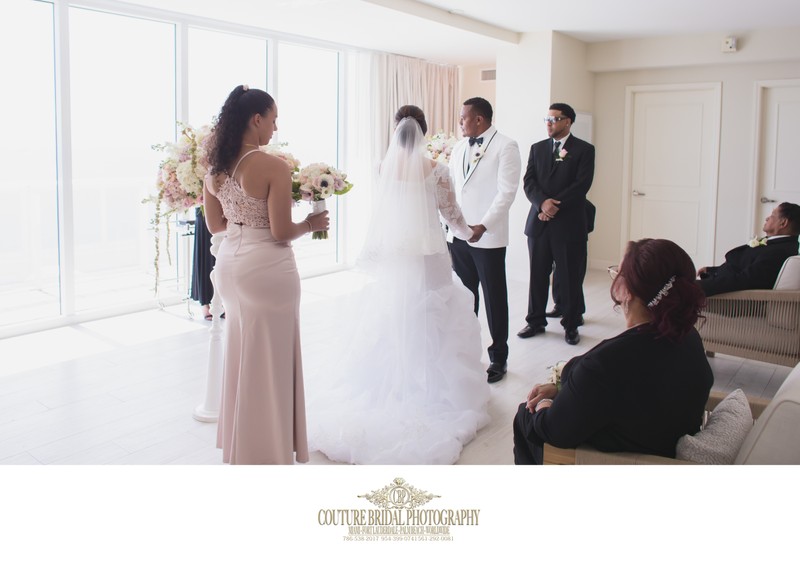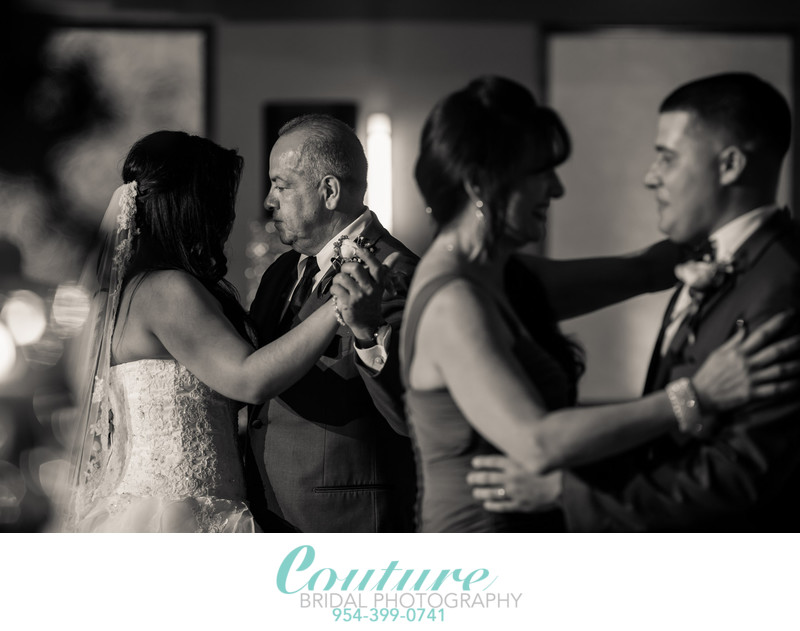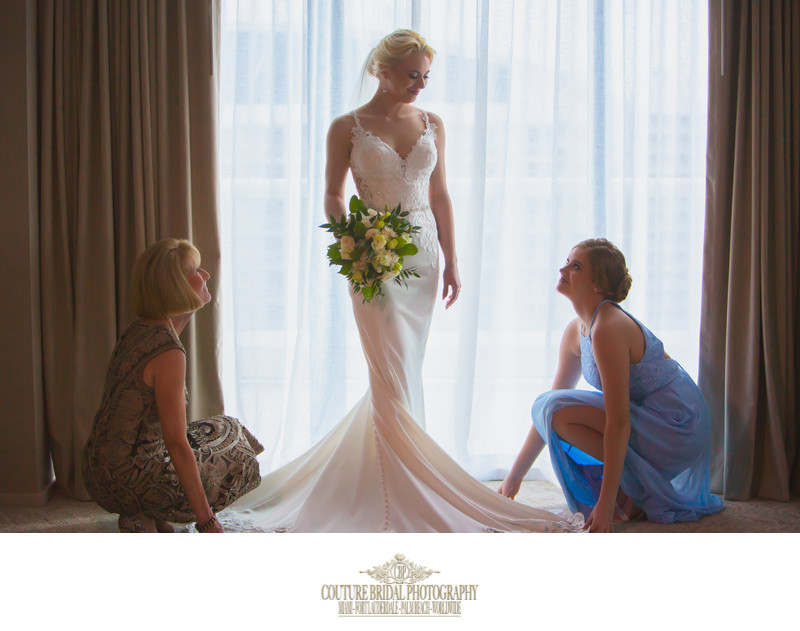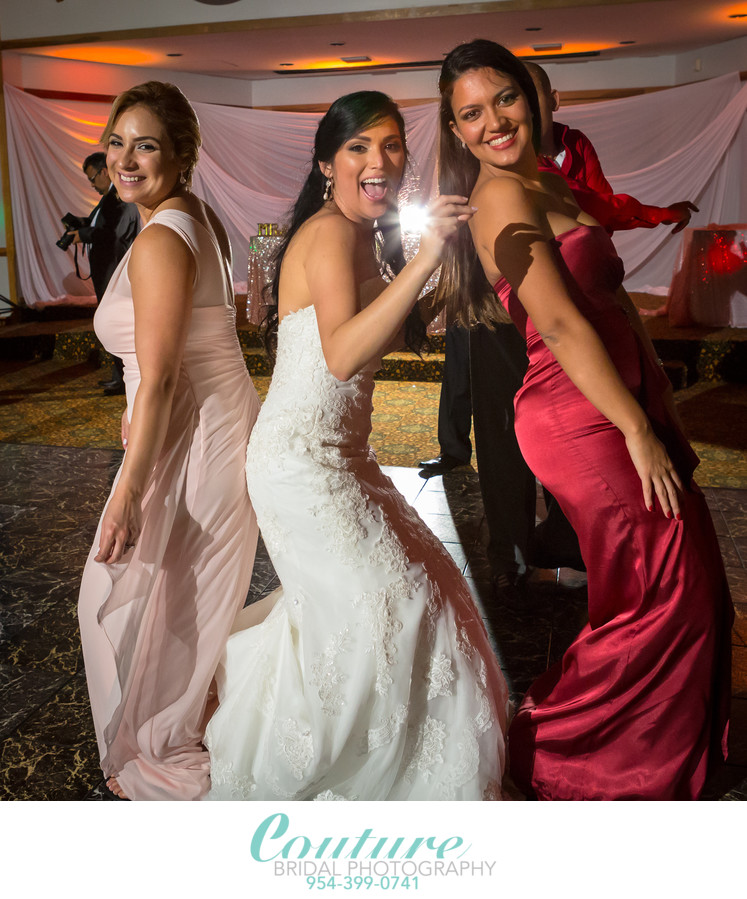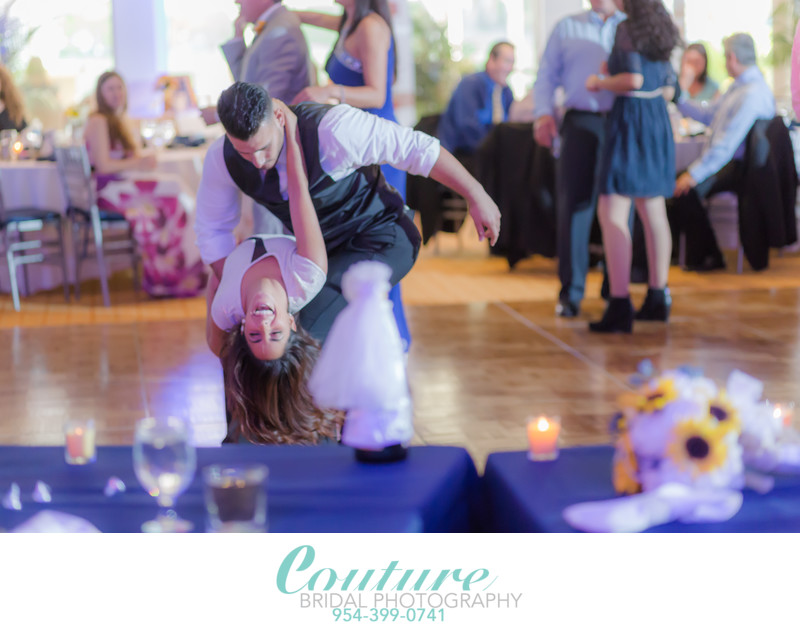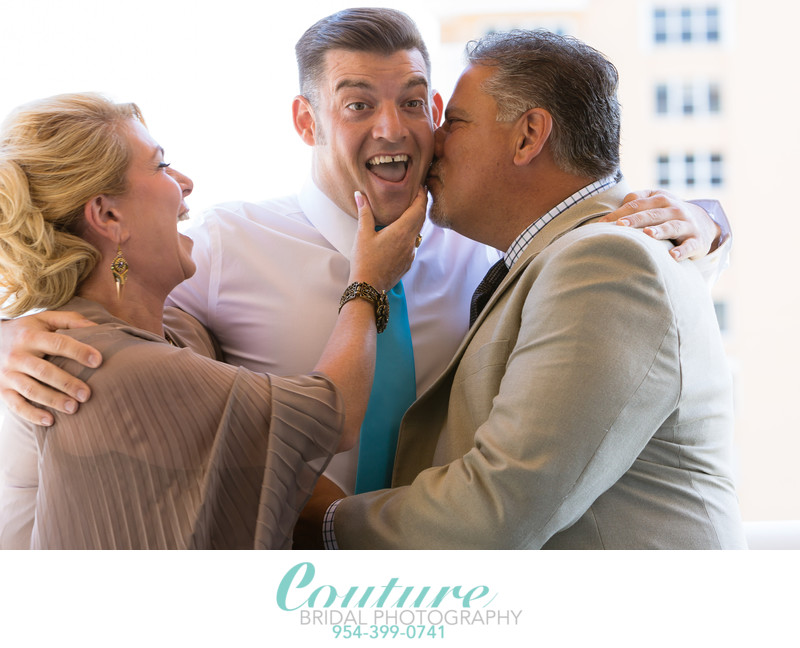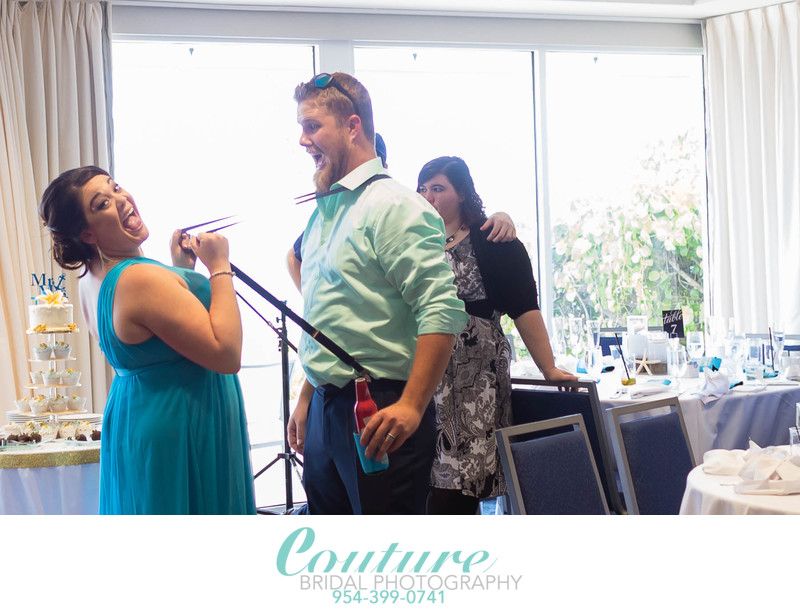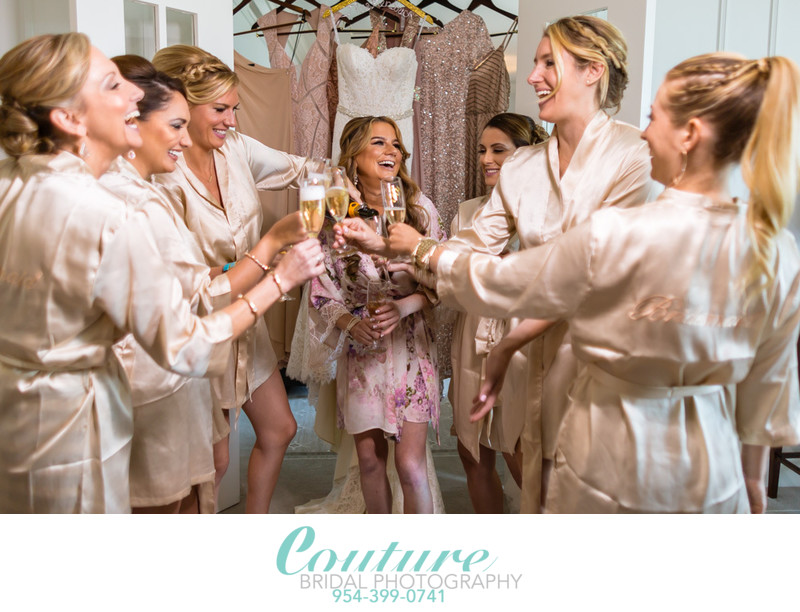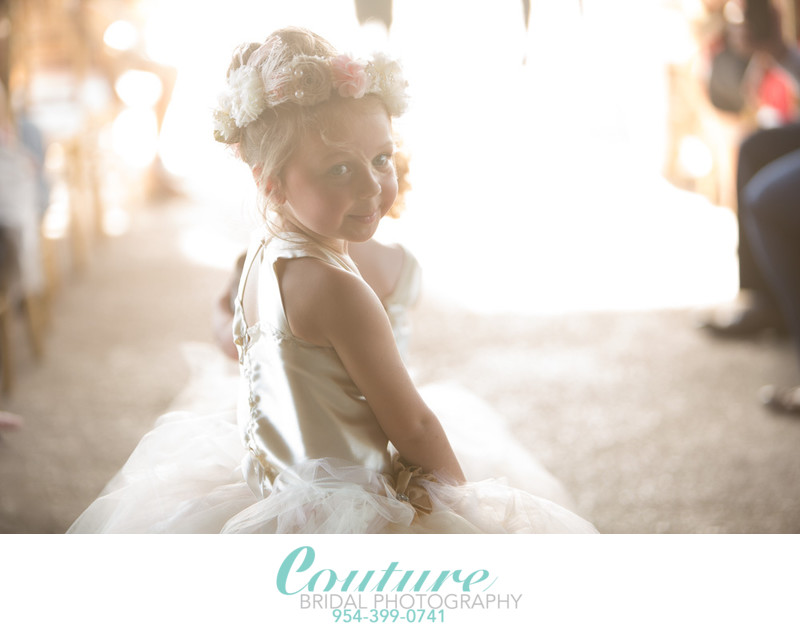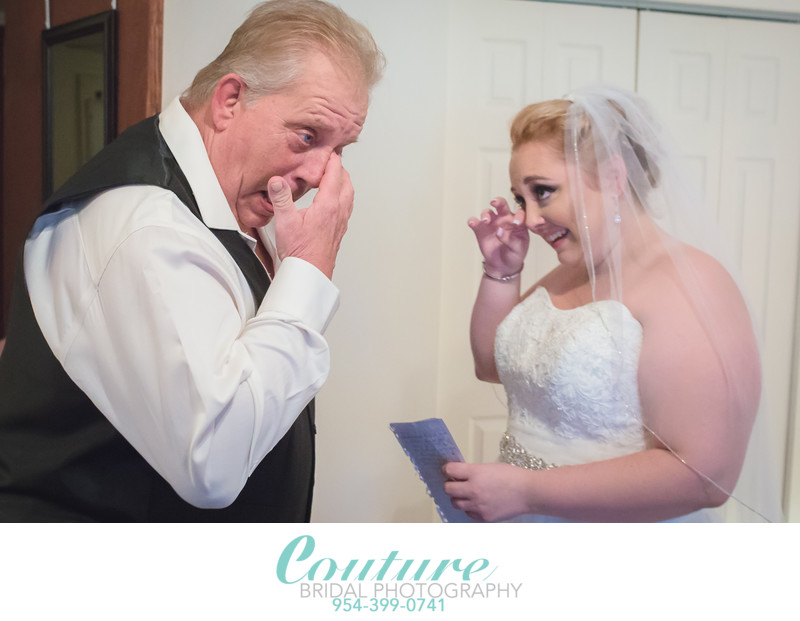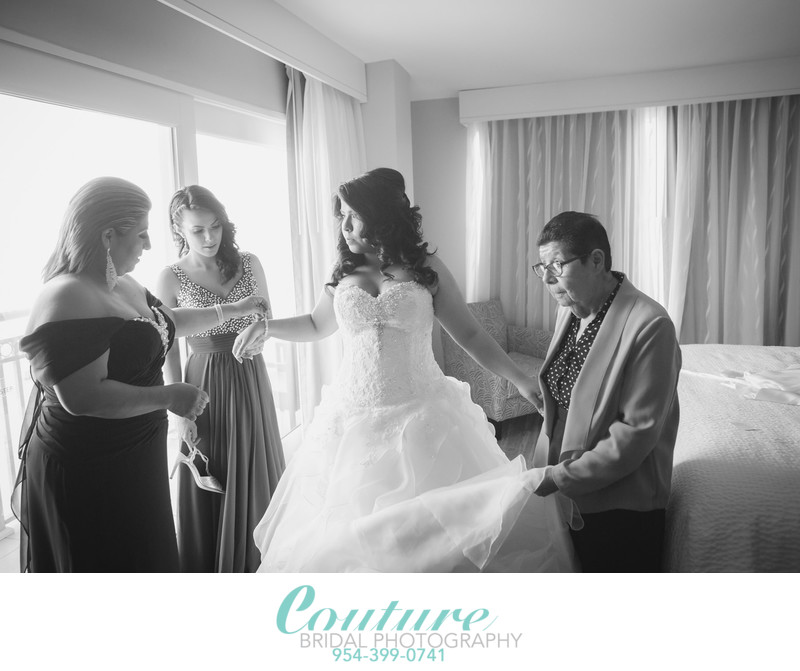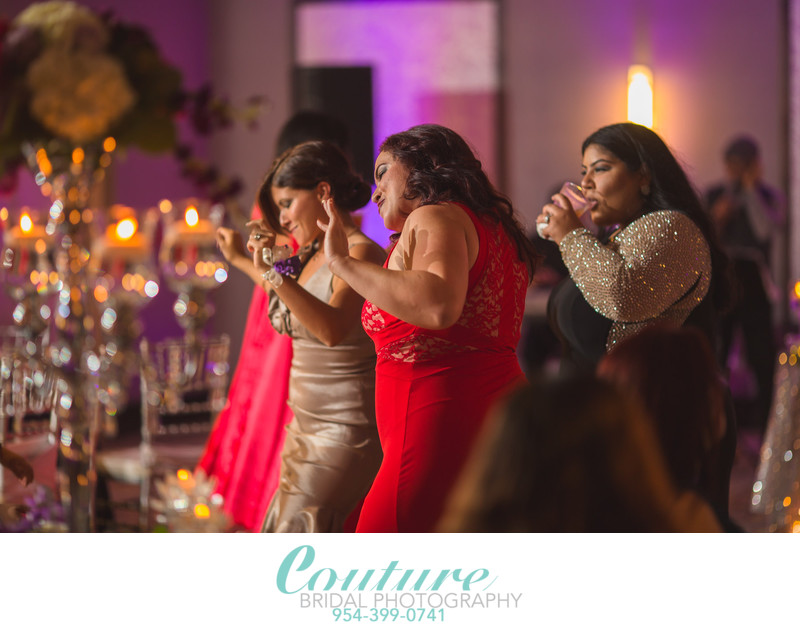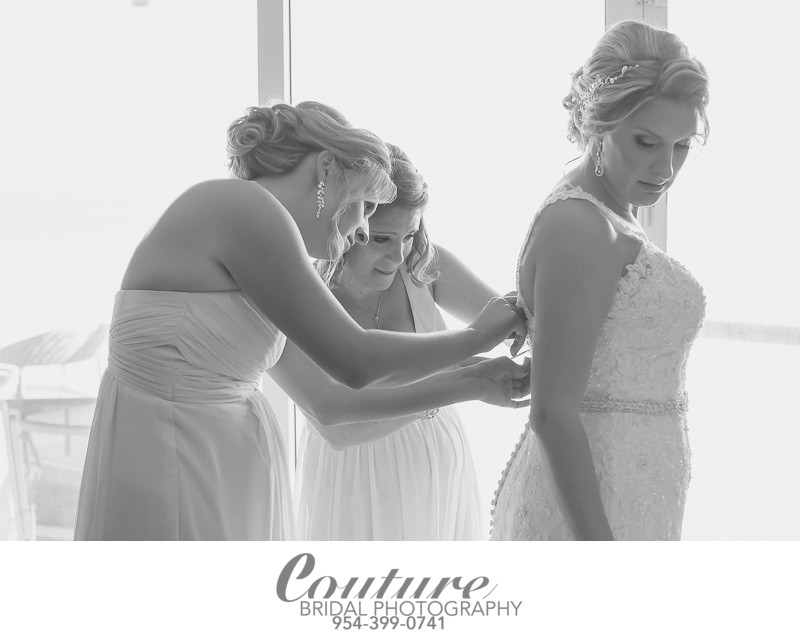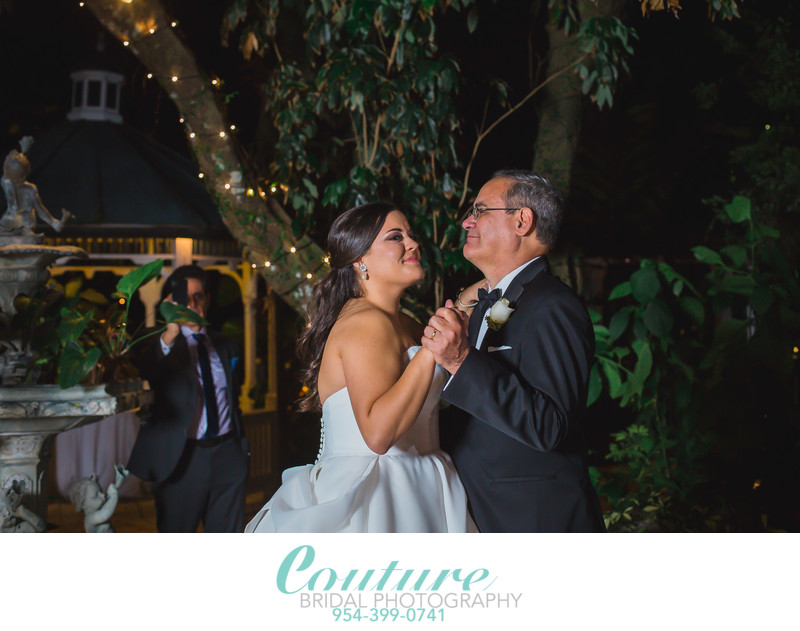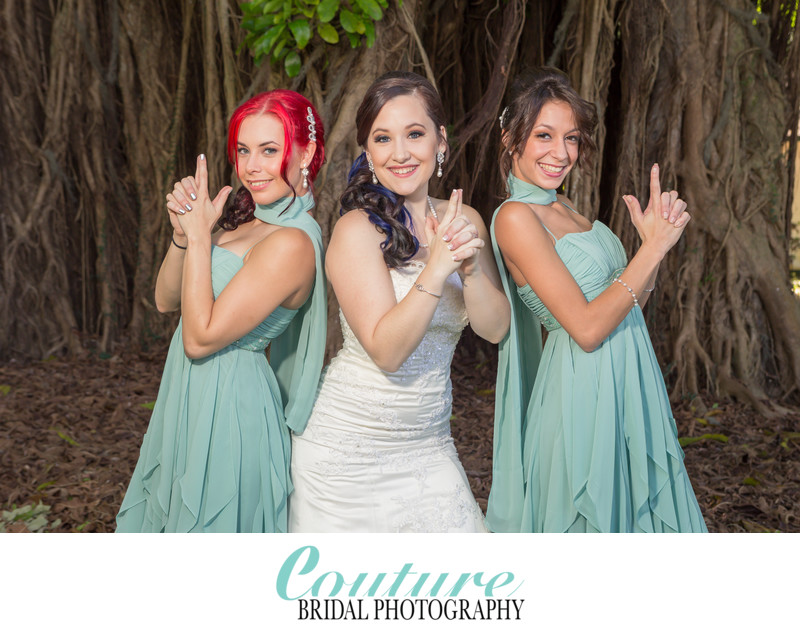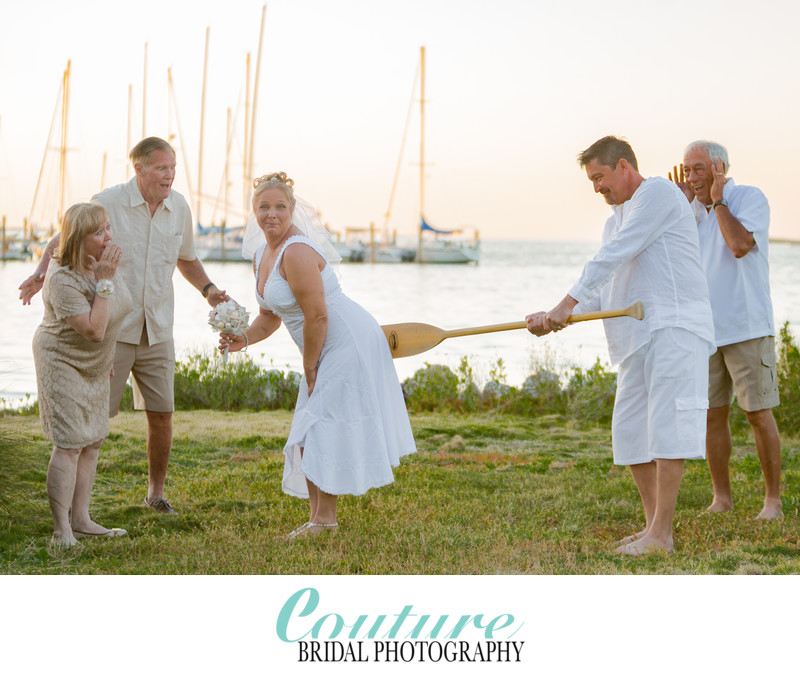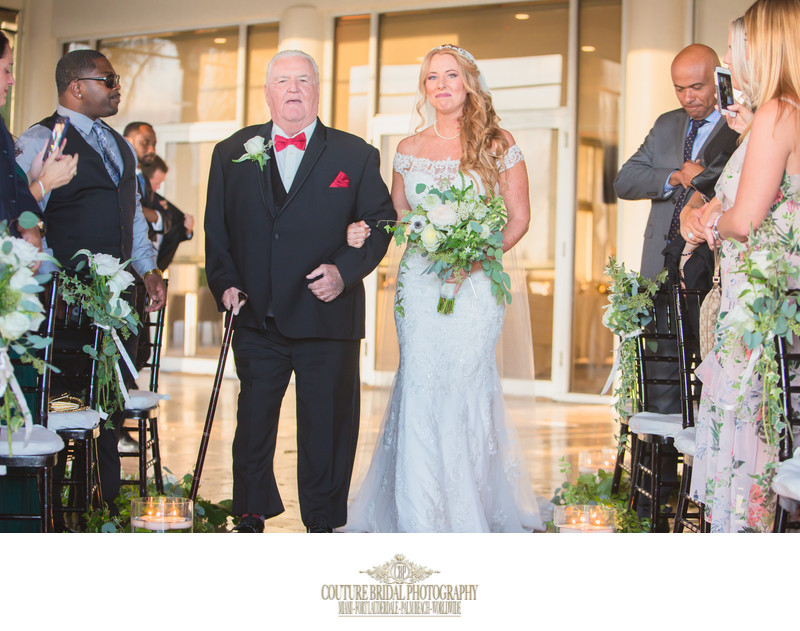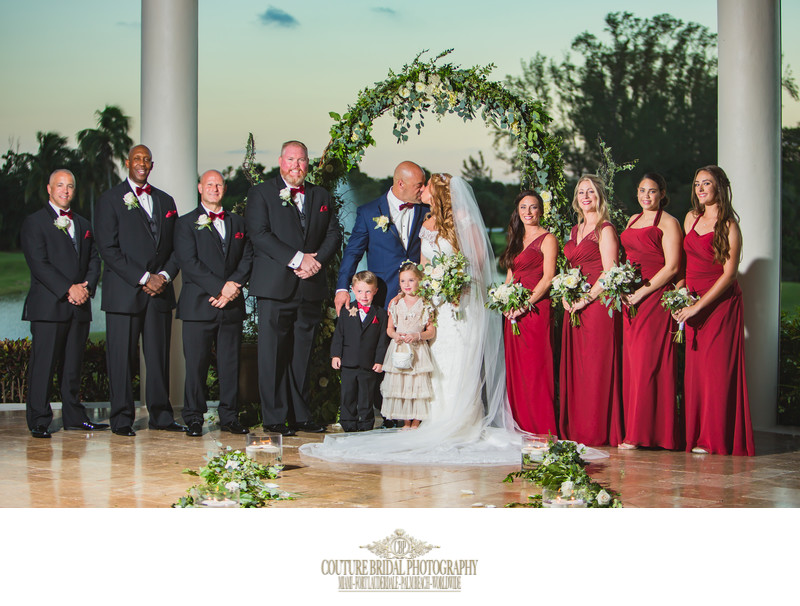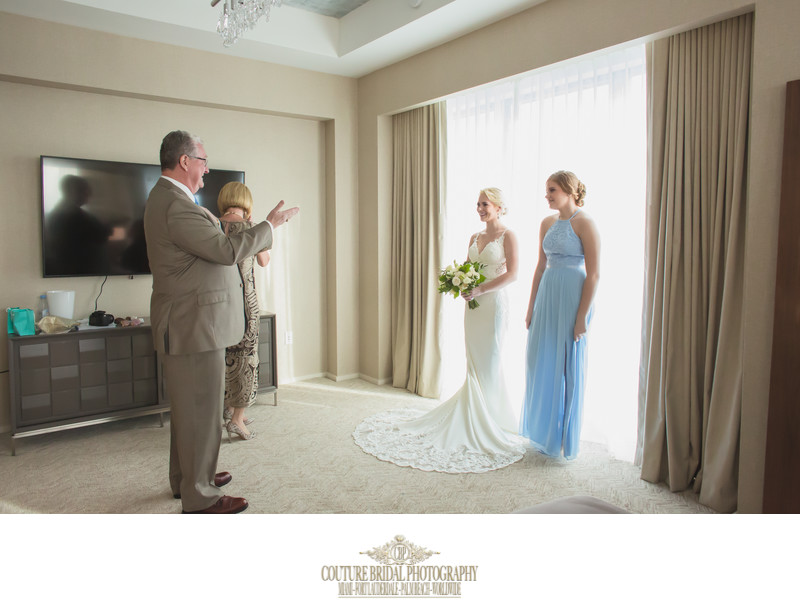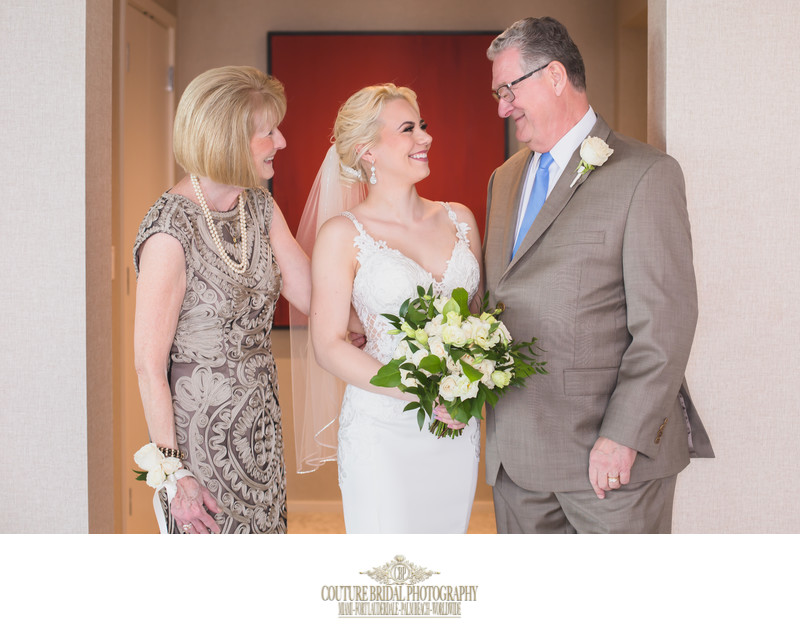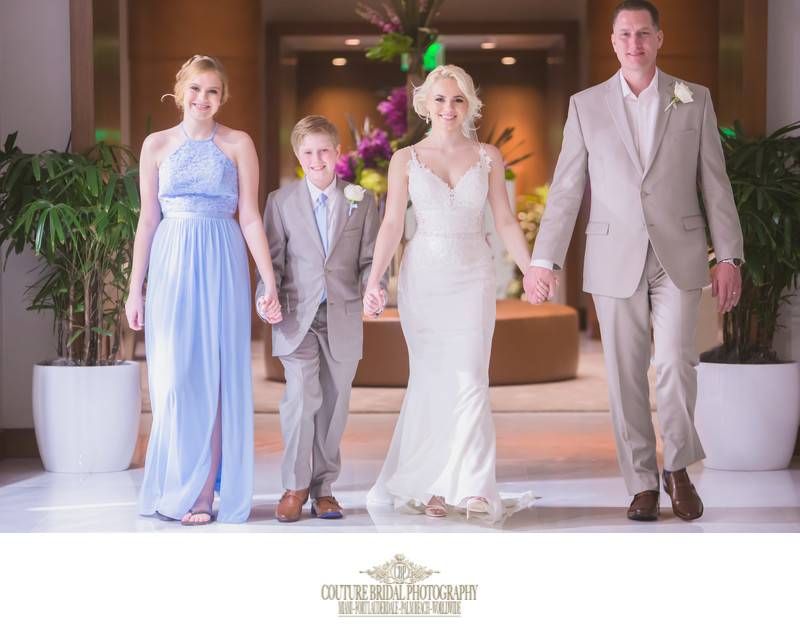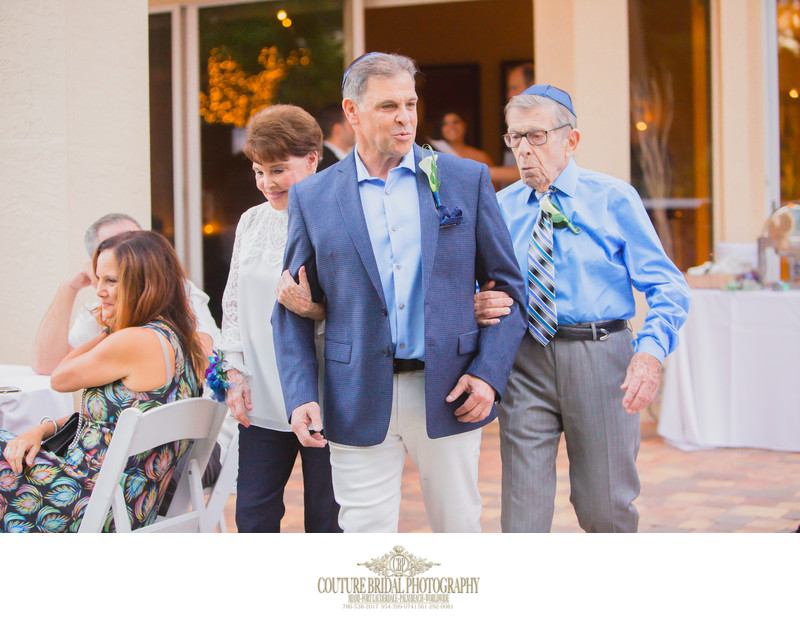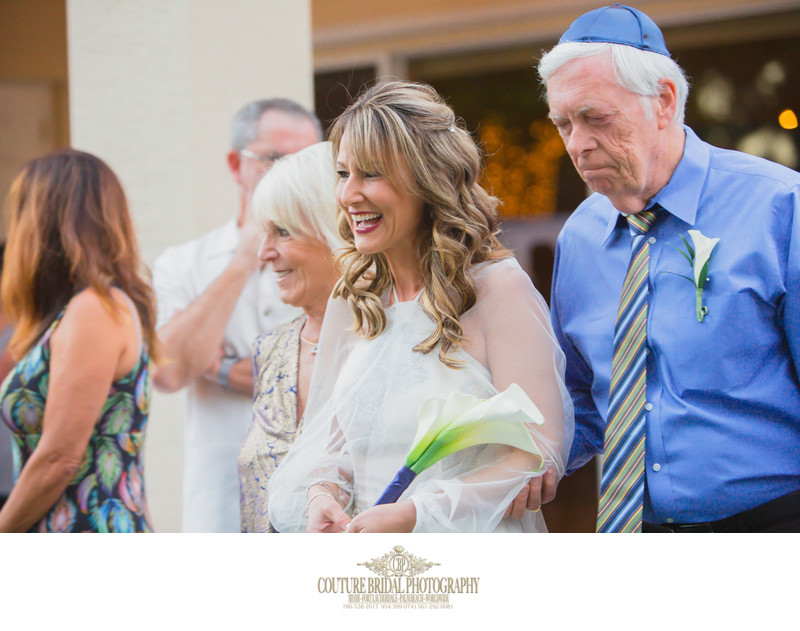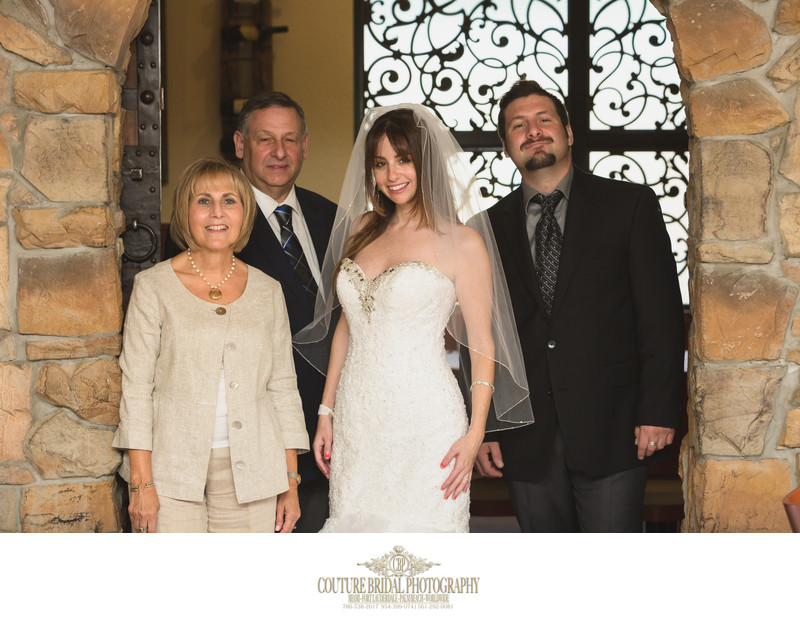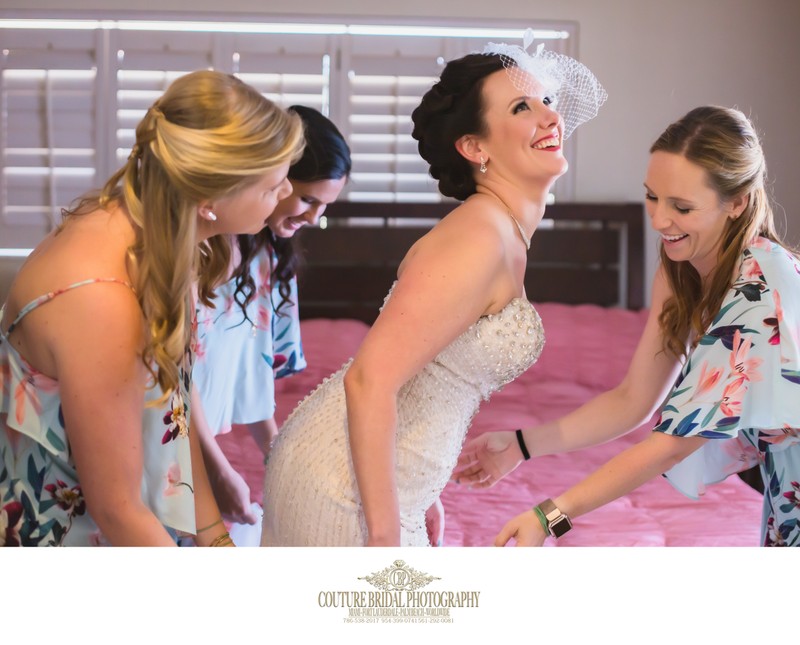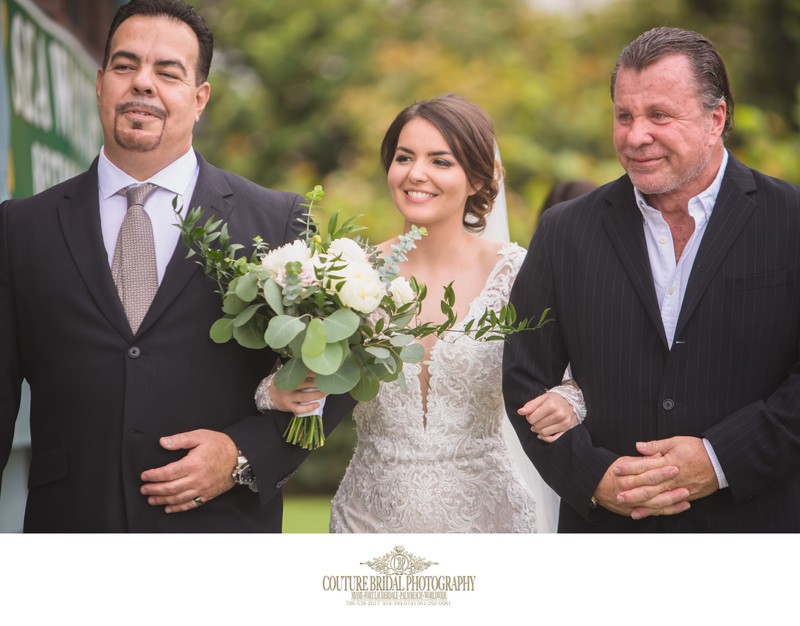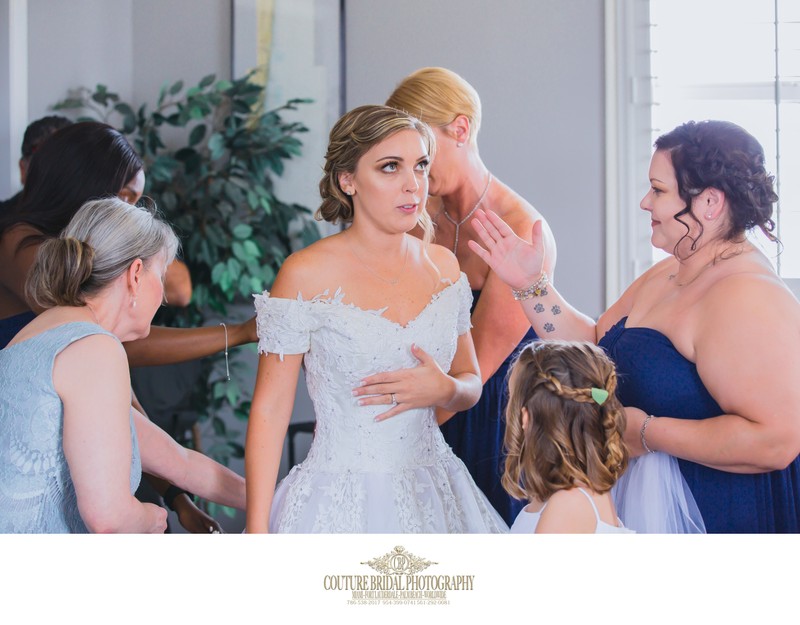 Focus on All Your Wedding Day Details
This is your wedding day and you've invested thousands of dollars on all the fine details, like rings, floral design, centerpieces, venues, etc. No detail will go un-photographed! We will take the time to document everything detail related throughout your wedding day using the photography techniques list above. Like any wedding, time seems to fly and you might not have time to appreciate all the details you chose, so well make sure you have pictures of everything. Plus you can treasure those memories for ever with one our custom designed wedding albums!
Below are a few examples: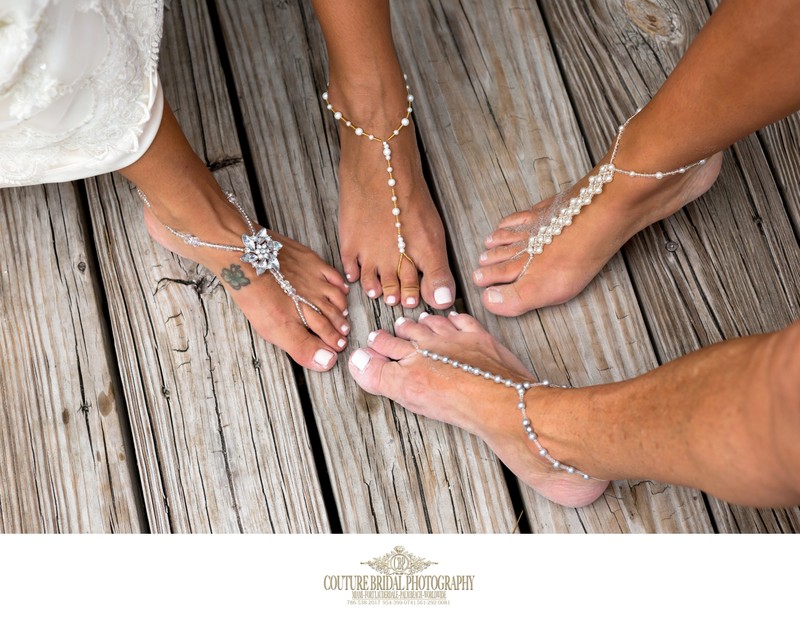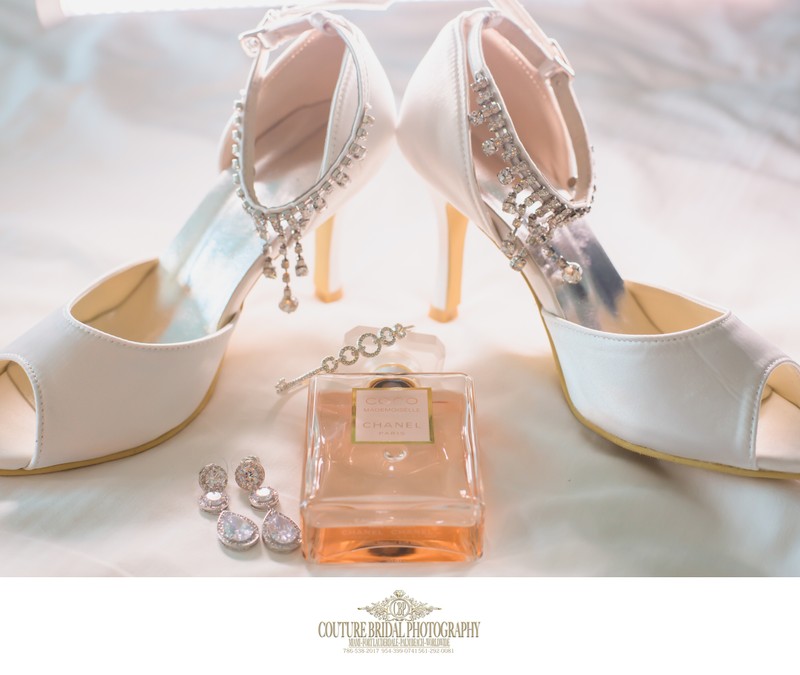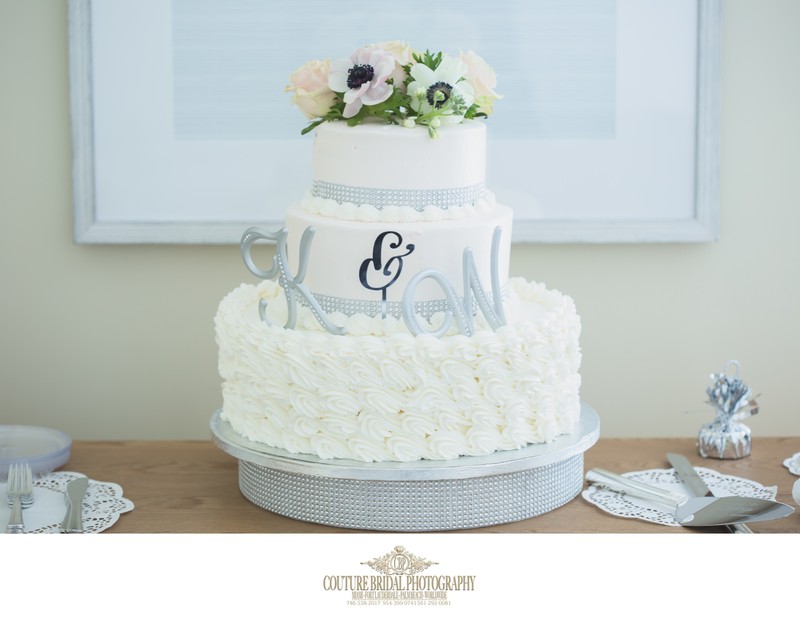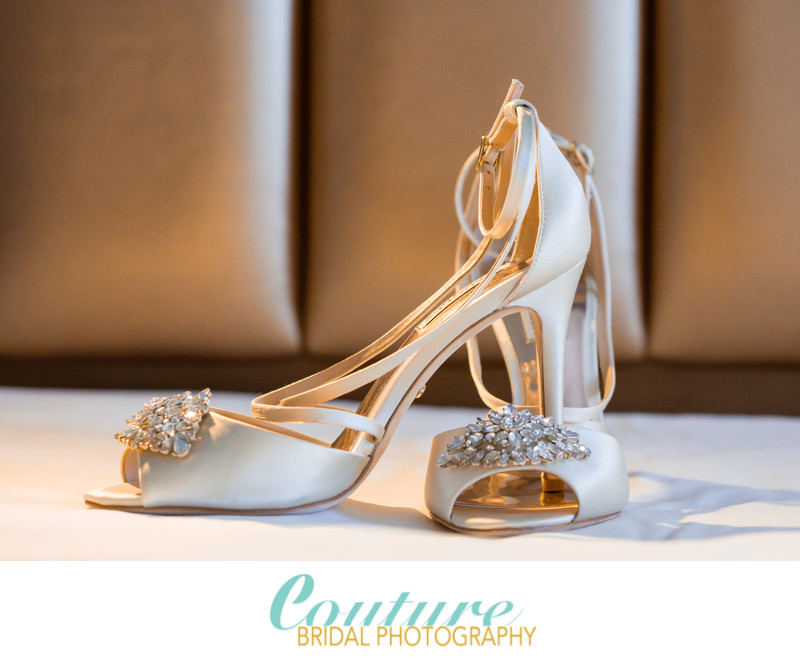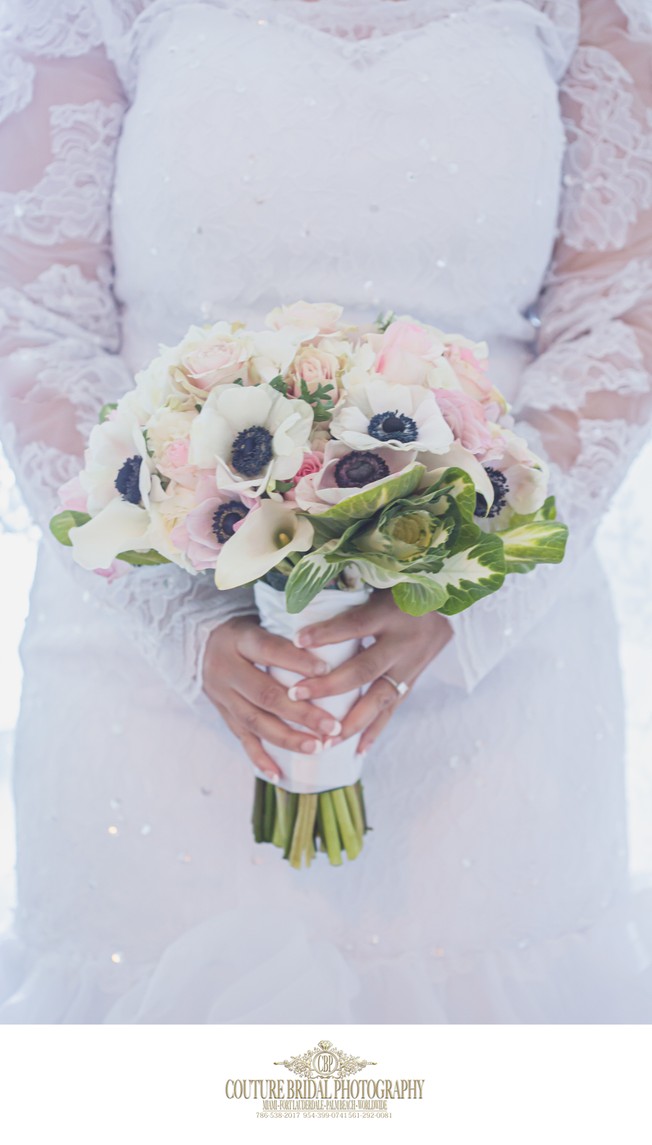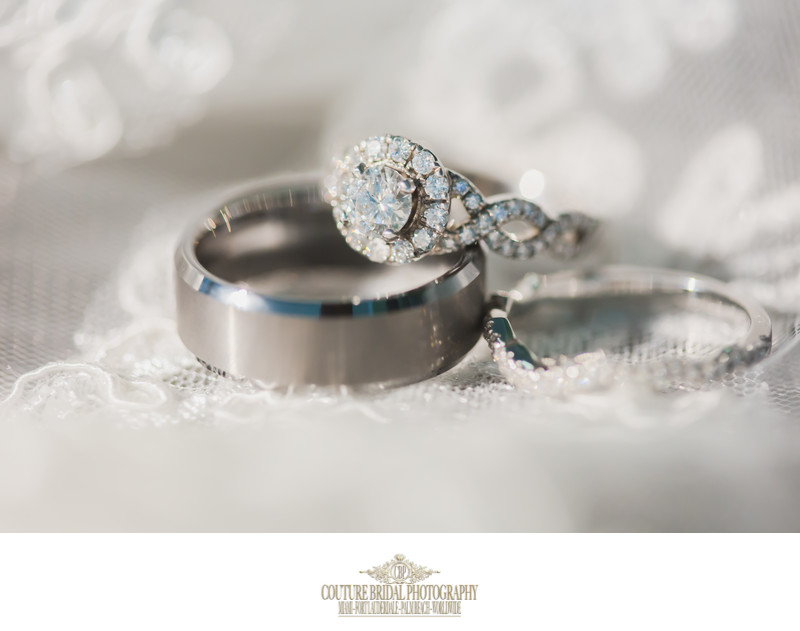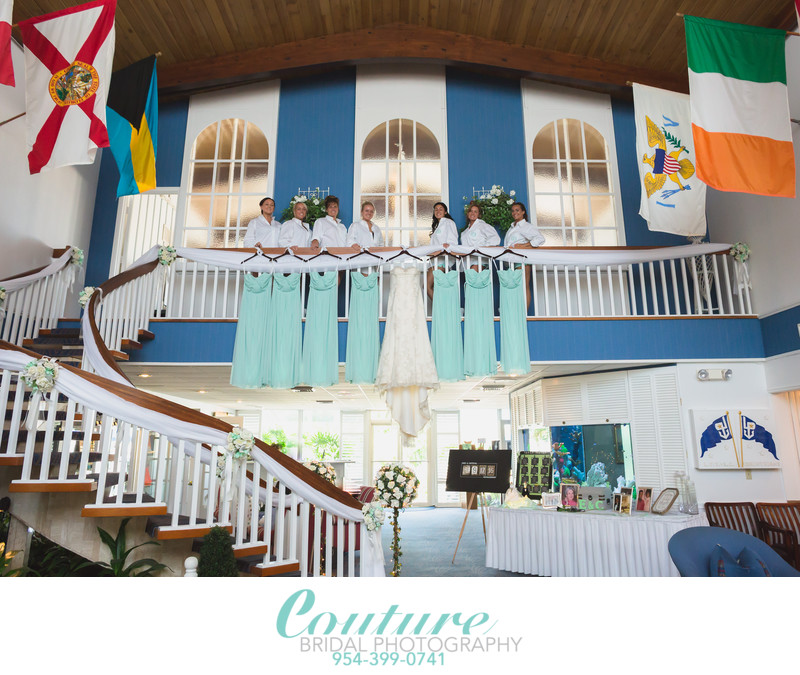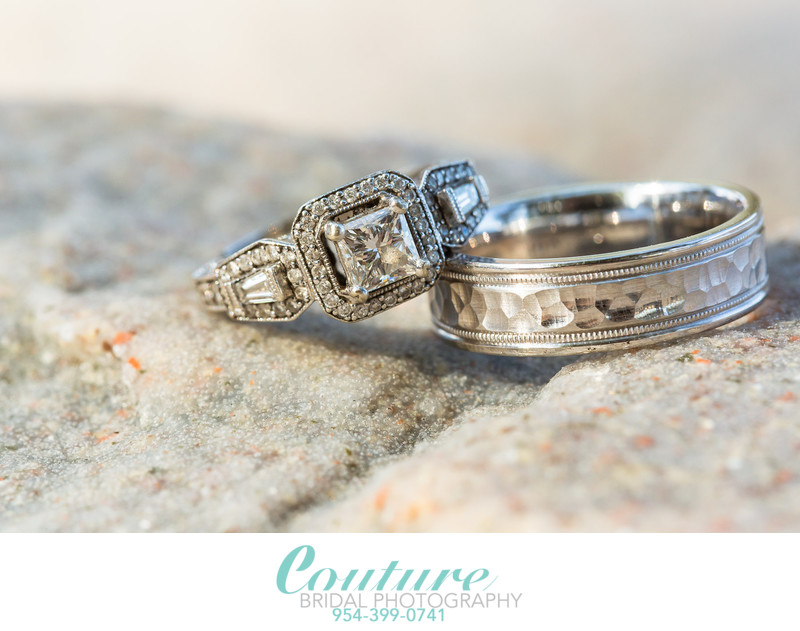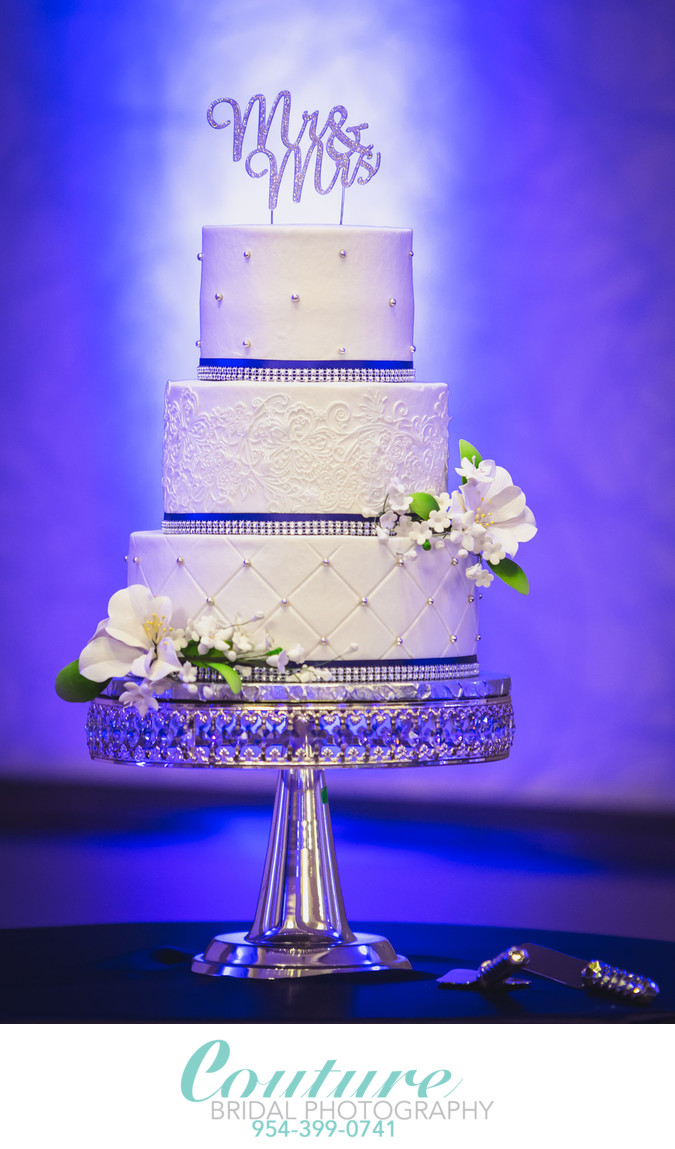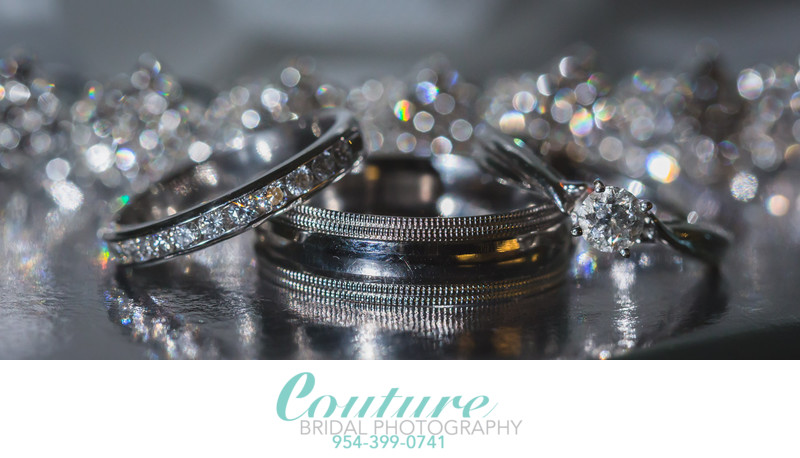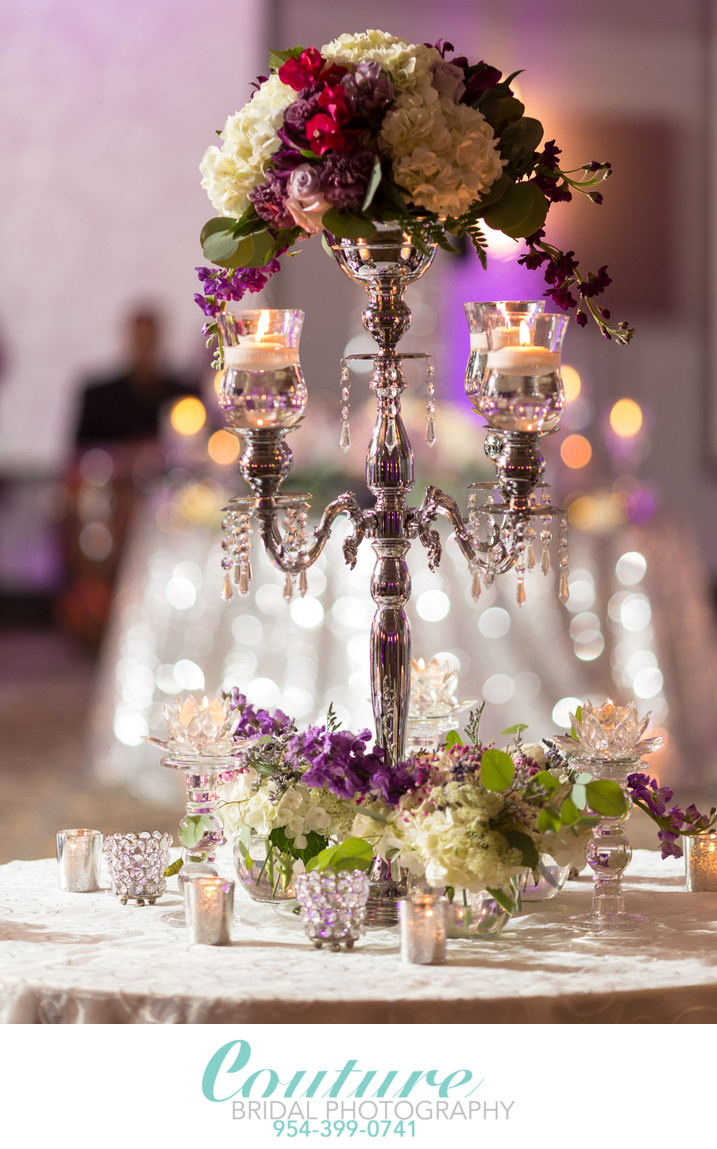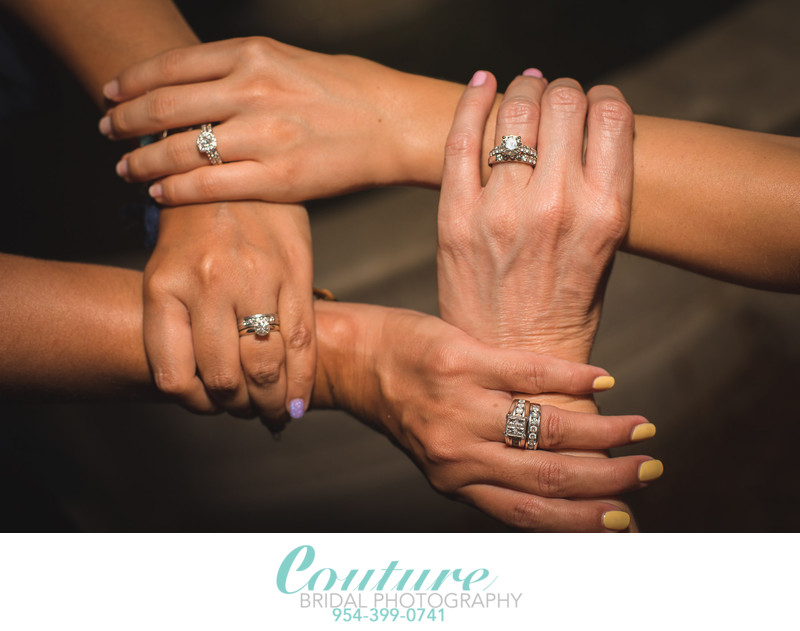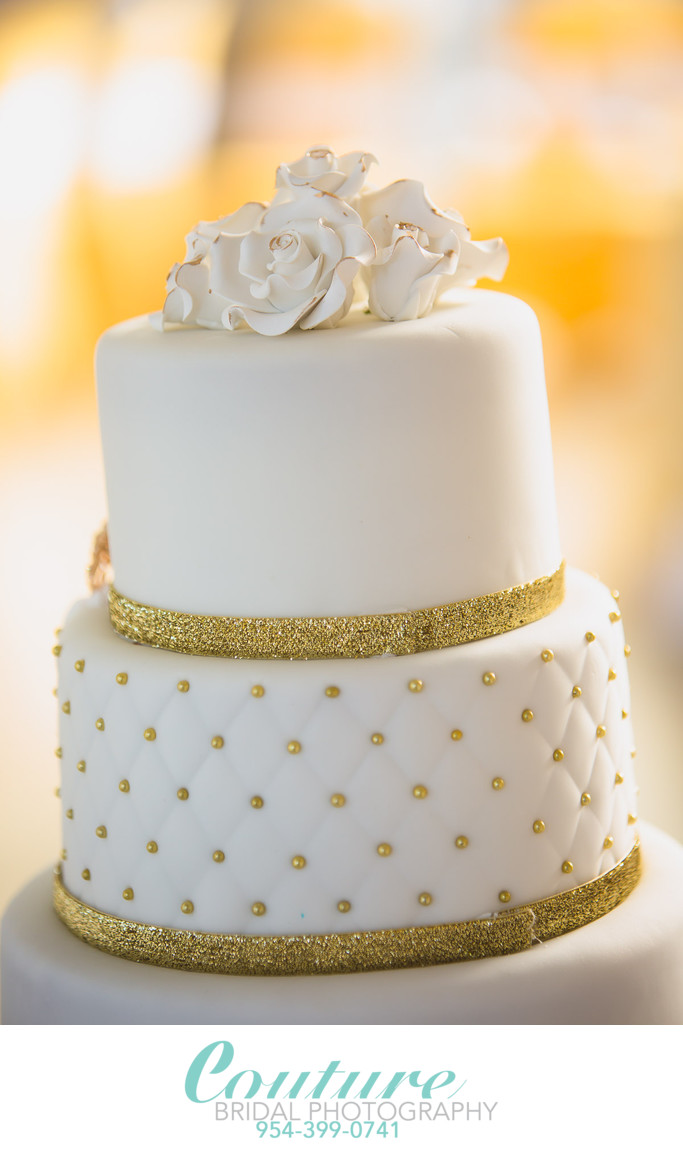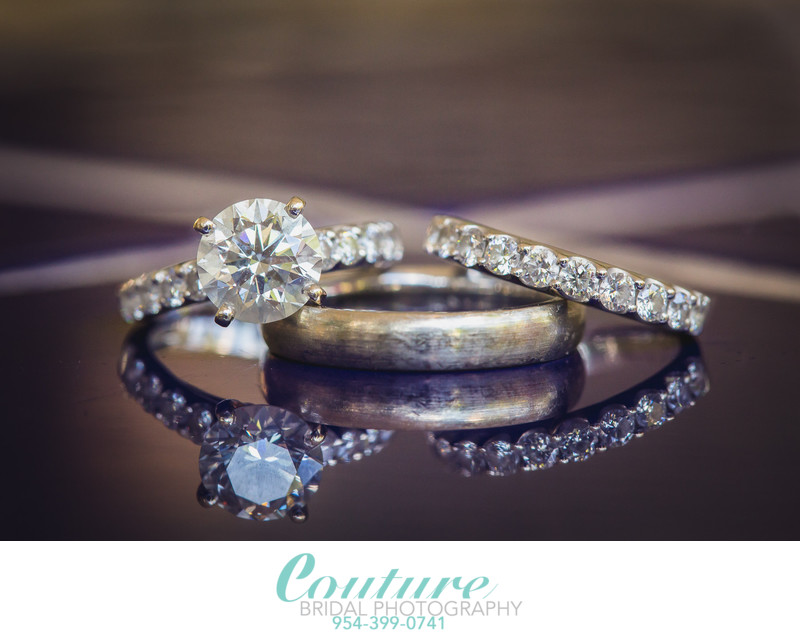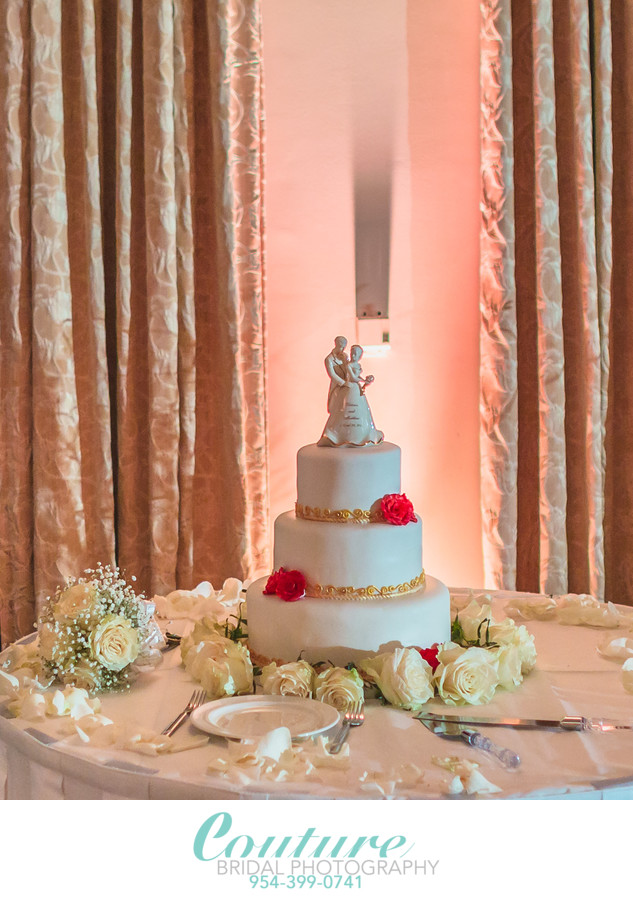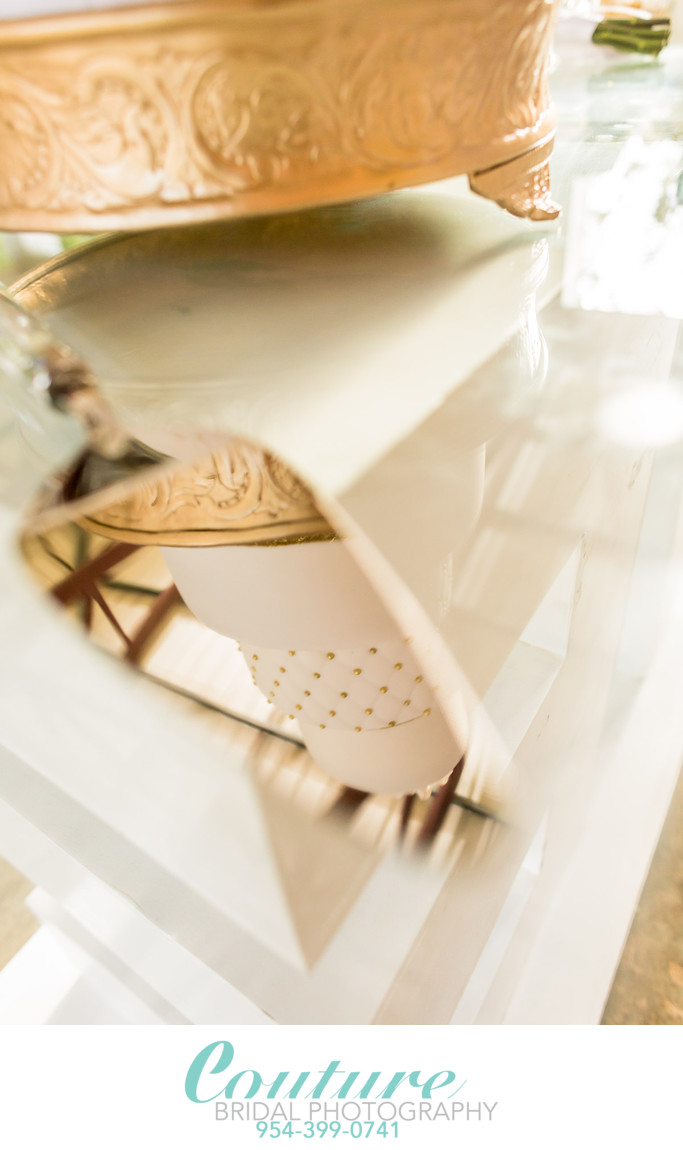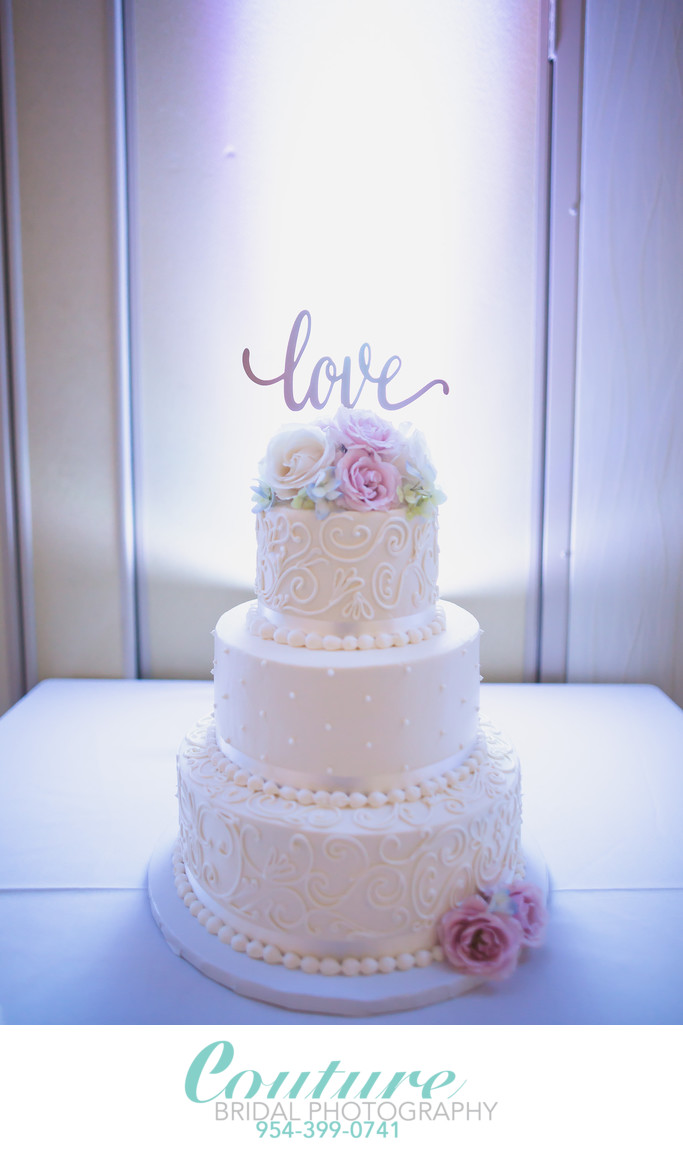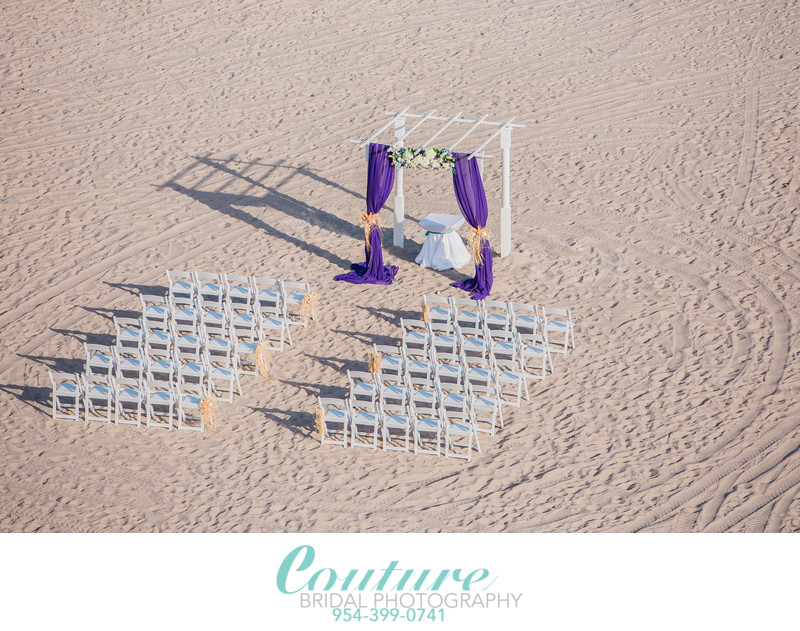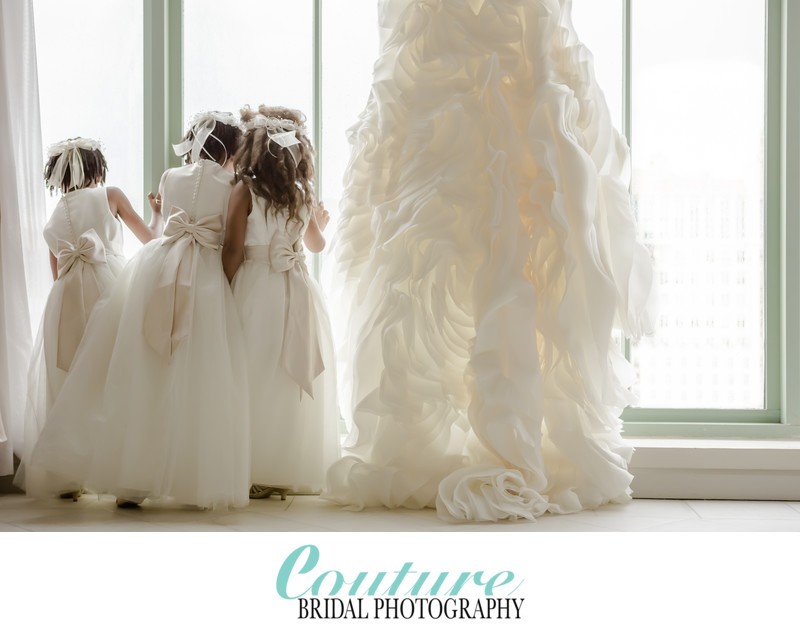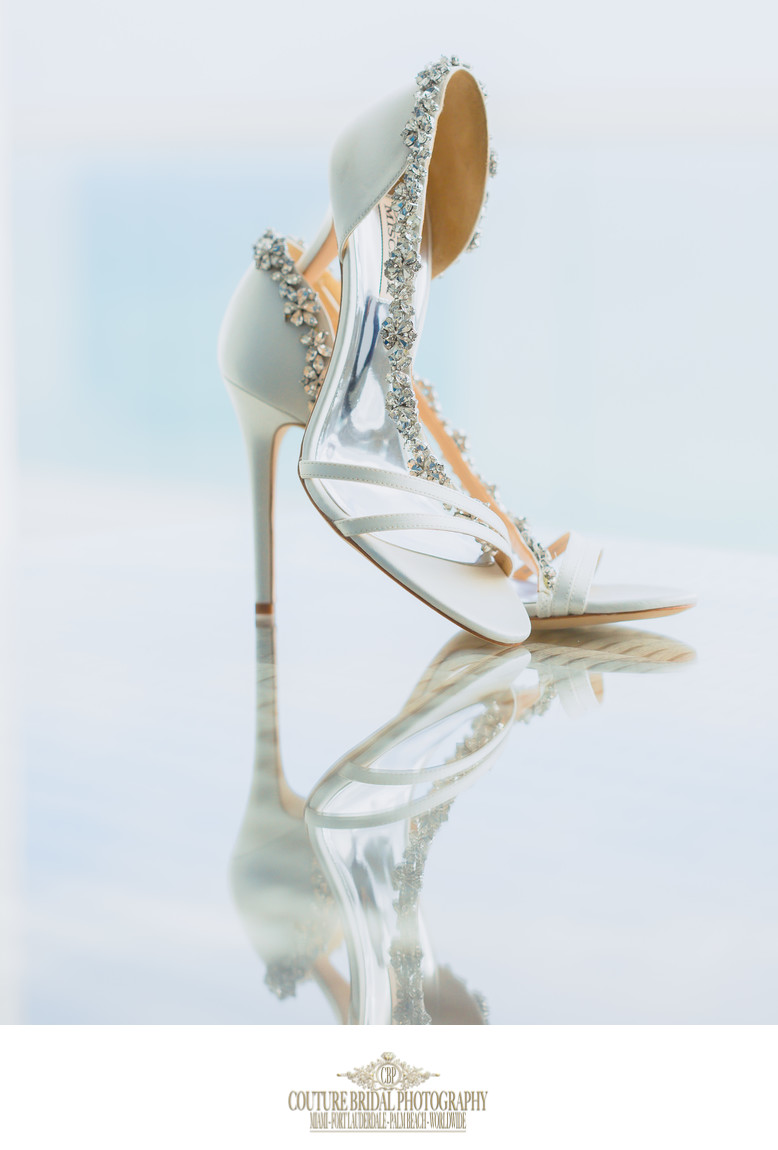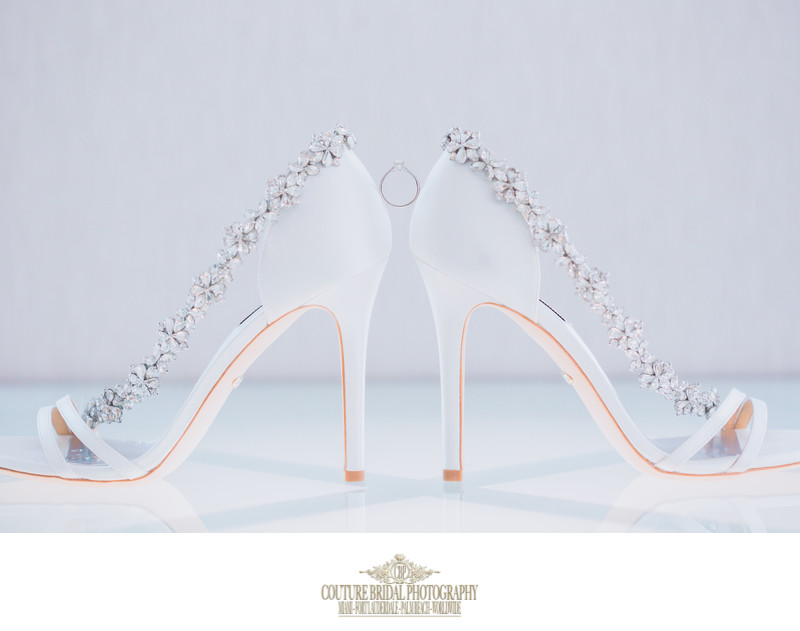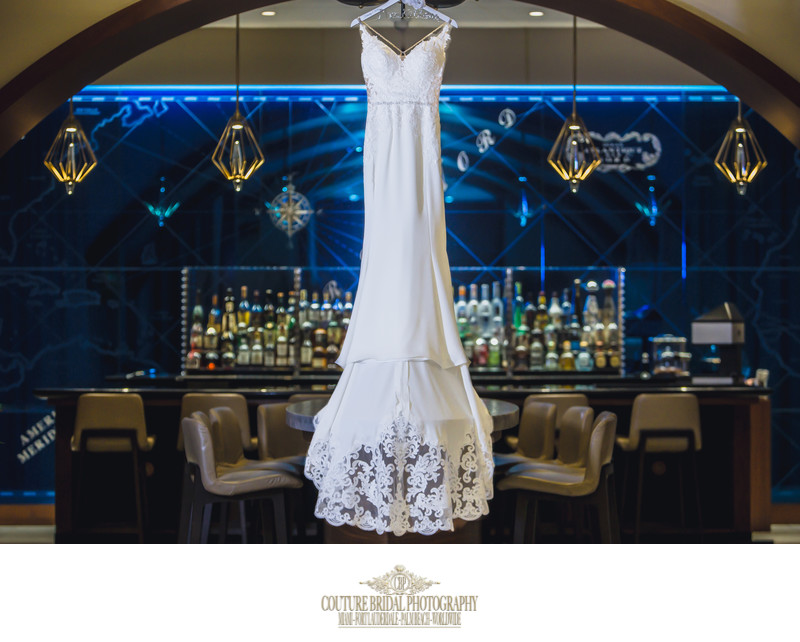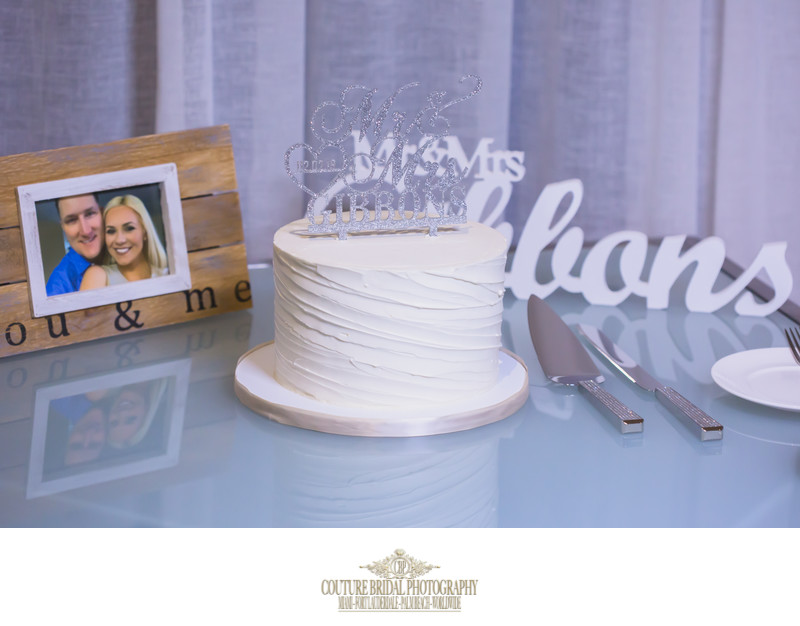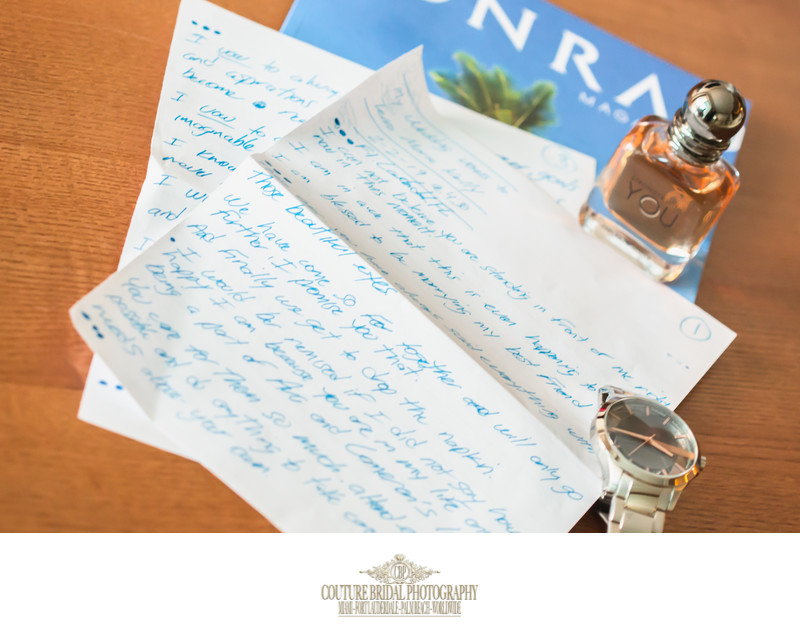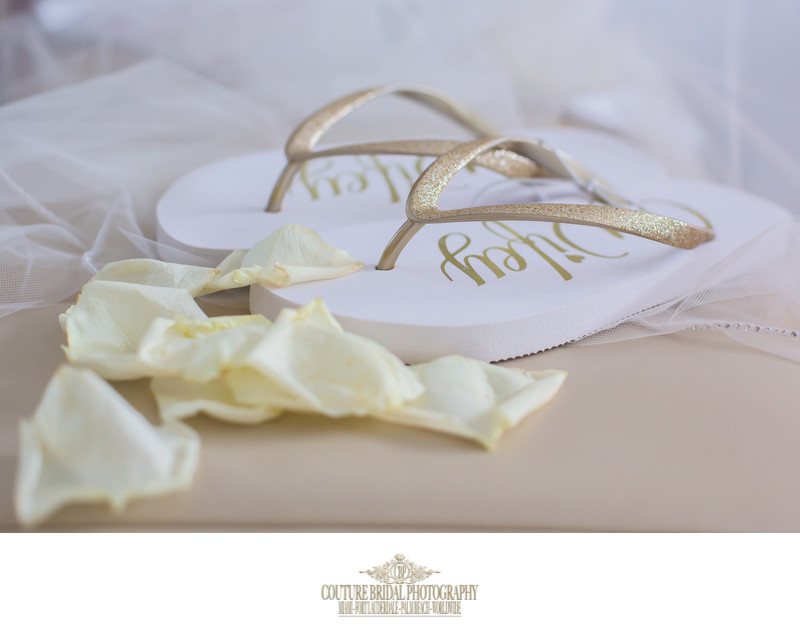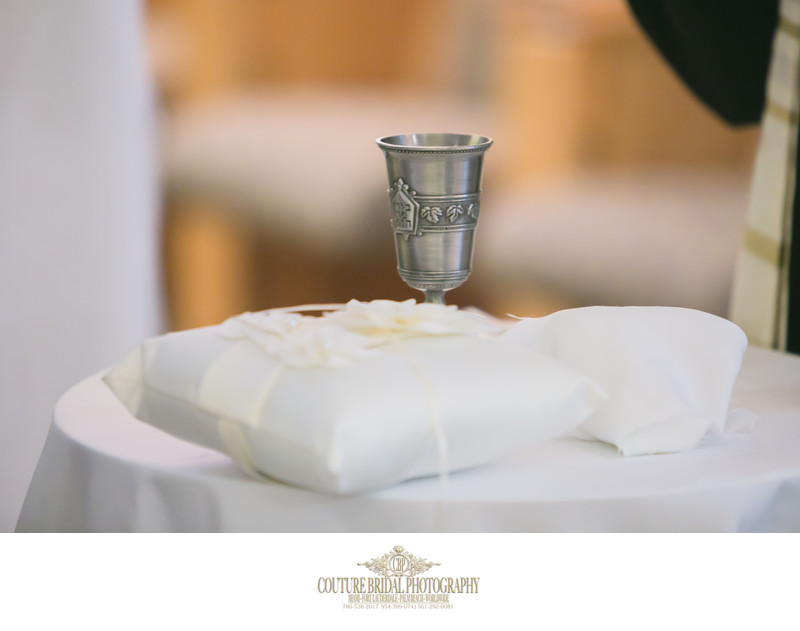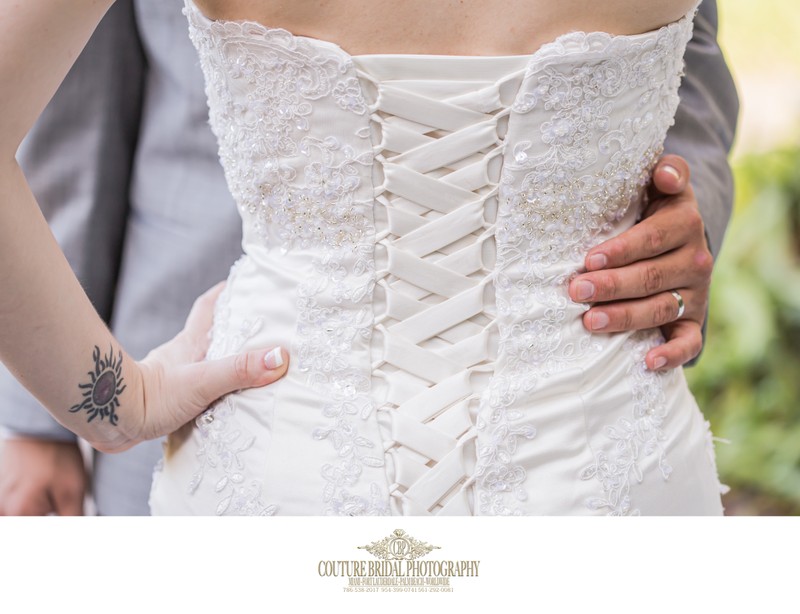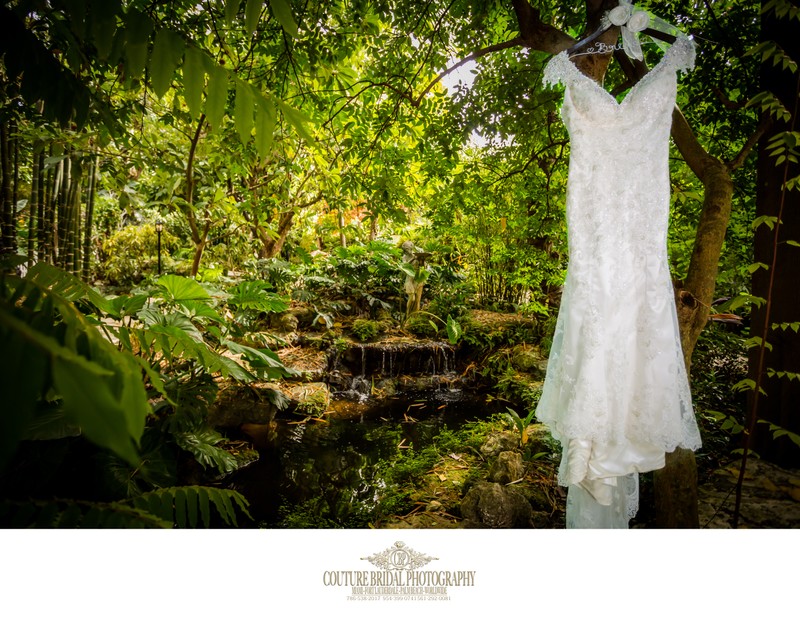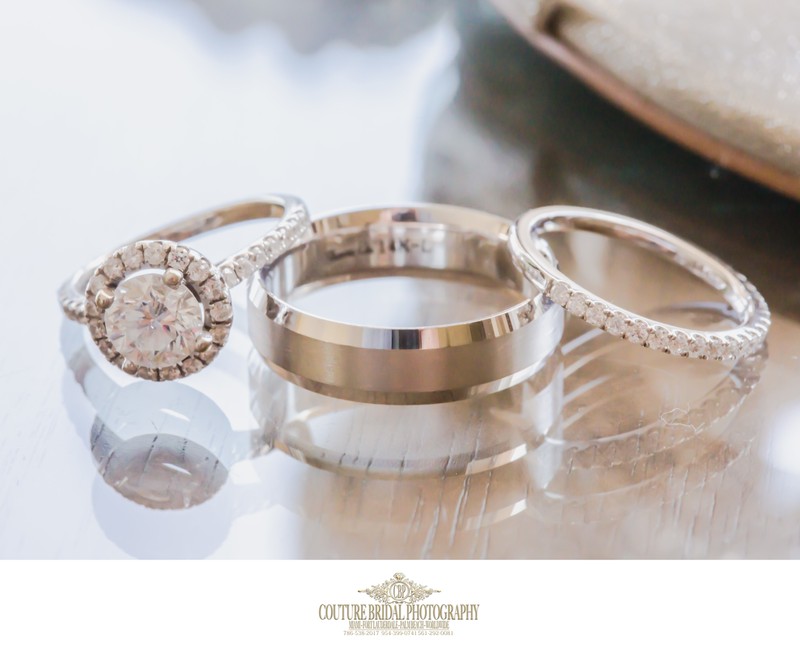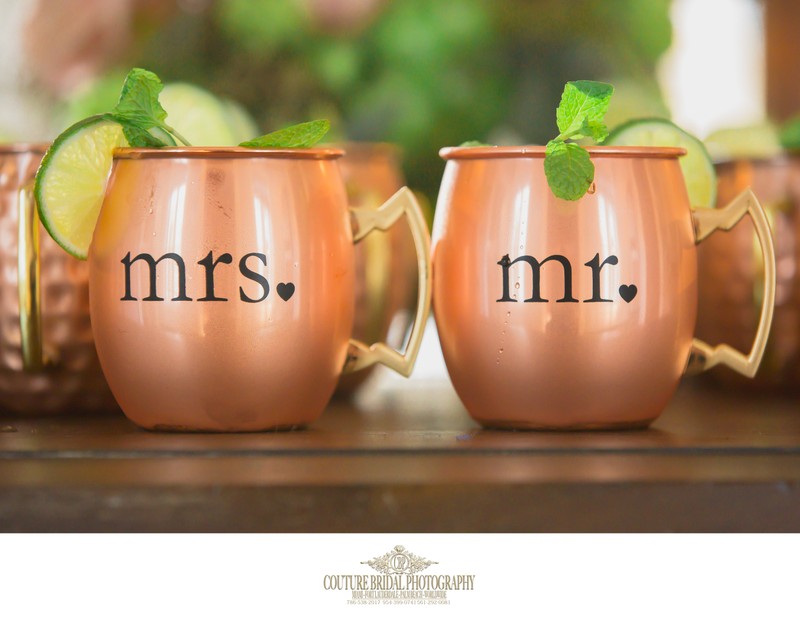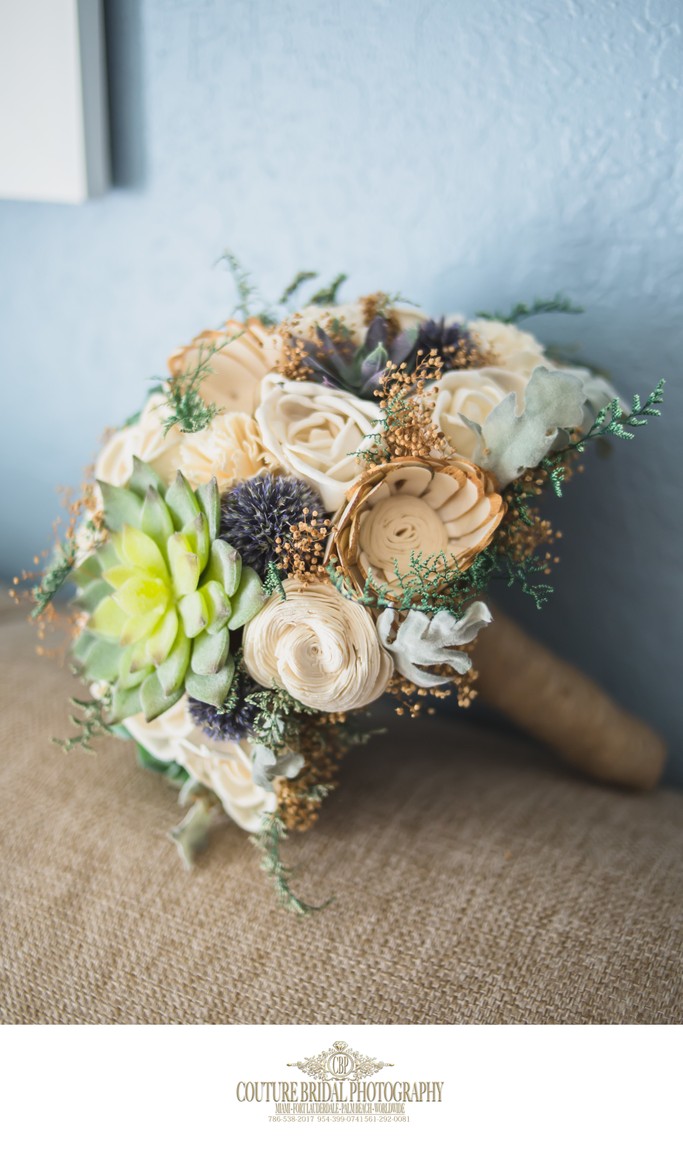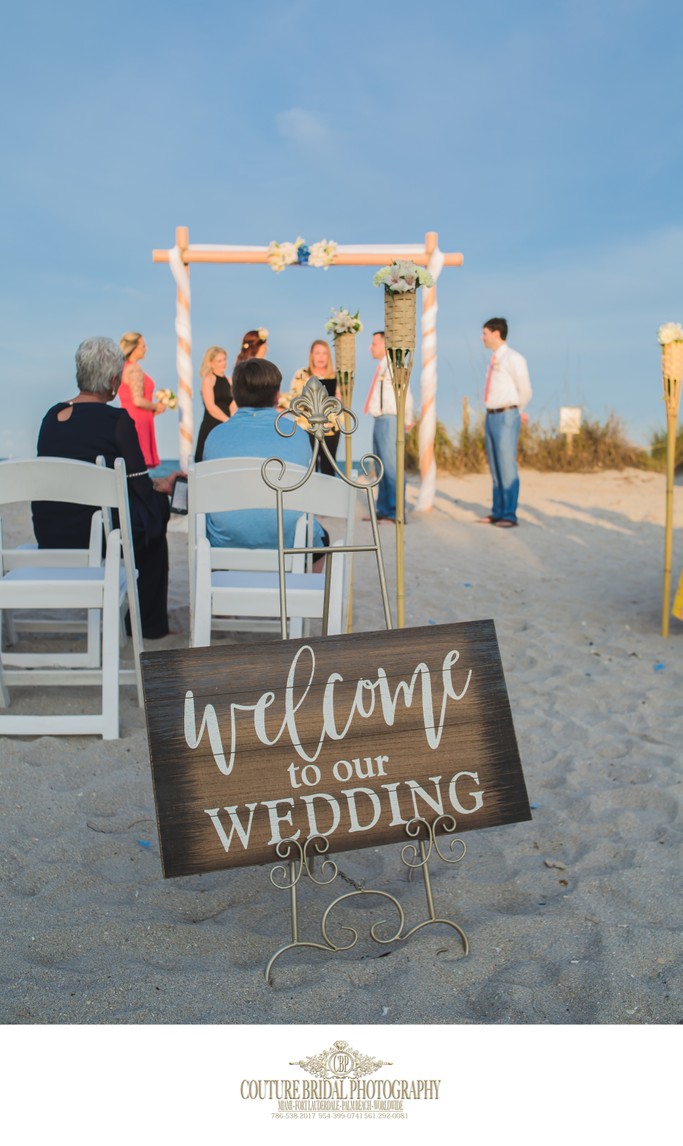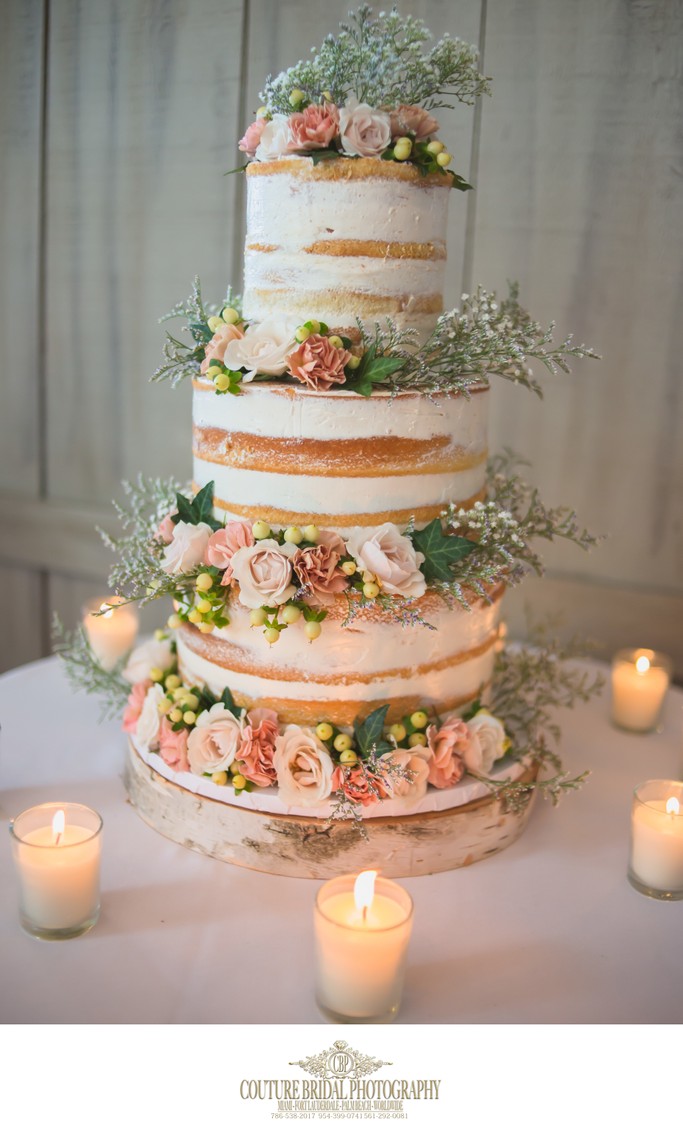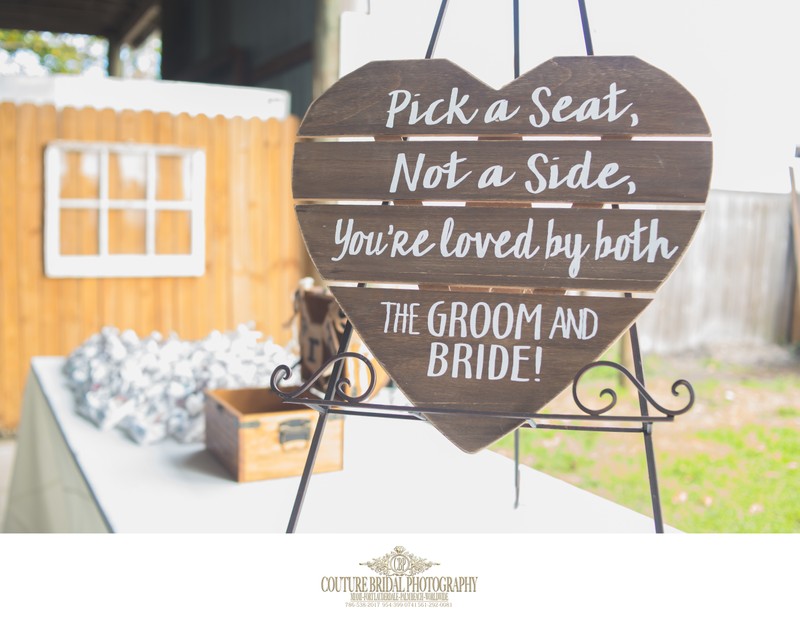 Our Wedding Photography Style Explained!
I hope this answers and explains our wedding photography style. It's a lot of reading and looking at photos, but the better you understand what goes on behind the scenes and understand the what and the why of something the easier it is to make an informed decision about your wedding photographer. It's extremely difficult to find a true professional photographer due to the advent of digital technology and the ease of creating a website. To the untrained eye, some of it is impressive, but when you look at the fine details youl will likely end up disappointed.
Thank you for taking the time to read about our wedding photography style and I hope you choose us as your wedding day story tellers!
ABOUT COUTURE BRIDAL PHOTOGRAPHY
Elegant. Romantic. Timeless. We are a group of creative photographers in Broward County with a passion for storytelling. Founded in 2008, our studio has been recognized as the best Wedding Photographers in Fort Lauderdale and South Florida by various publications, websites, and groups. We'd love to meet with you anywhere in South Florida and show you our albums and other print photography products. We can also provide more information on our Wedding Cinematography and introduce you to our team.




Fort Lauderdale Wedding Photographer

Fort Lauderdale, Florida - (954) 399-0741 - mail@couturebridalphotography.com - Privacy Policy - Terms of Use - Copyright Alfredo Valentine © 2008-2020