Destination Wedding Photographer Places and Pricing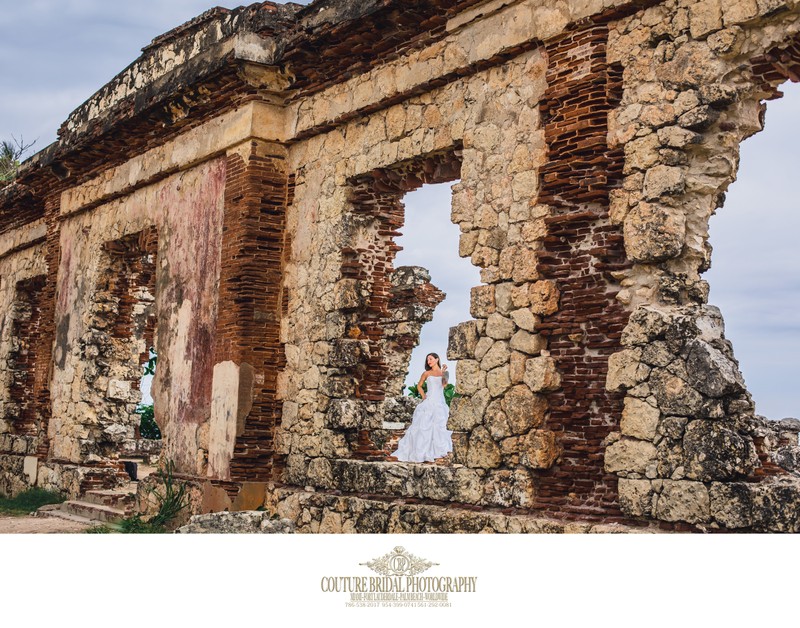 Hire me as your destination wedding photographer for the best photography anywhere worldwide
Please contact me for Destination Wedding Photography inquires or call me direct at (954) 399-0741 and read the following to understand more about hiring a destination wedding photographer for your wedding.
You may be planning a destination wedding to save money, honeymoon at the same place you wish to get married at or even avoiding having to be involved in all the details most couples find frustrating. You may be planning a destination wedding so that older family members such ass aunts, uncles, grandparents or parents can easily attend. There are a million reasons, you should have a dream destination wedding. Please don't let your wedding photography be the last thing you consider!
You've found the perfect island destination, the perfect resort venue and planned the perfect experience for your guests. Now you start thinking about the wedding photography?
Where do you find a great wedding photographer that has the latest equipment, wedding photography style you love and is trustworthy to make sure you receive every image after the wedding.
Do I hire a local wedding photographer or take a destination wedding photographer with me?
Depending on where you are planning your destination wedding, taking a photographer you already know or is stateside is usually always the best option. After all, the cost of wedding photography will typically be close especially if there is an exchange rate. The reasons you would want to take a destination wedding photographer with you rather than hiring a local are:
Your destination wedding photographer likely has the latest and greatest photography and editing equipment
You are more likely to receive your wedding pictures in a timely fashion
Any issues with the final product can be handled face to face with the photographer
You'll have an easier time finding a US wedding photographer for legal action if needed
You have a chance at an engagement photo session at home to become familiar with your photographers style.
It'll be easier to purchase wall art and albums from a US based wedding photographer
Most times your destination wedding photographer will be a way better value since you have them for several days.
You want to hire me for your destination wedding photography, because I'll create the most amazing wedding portraits you've ever imaged!
Hiring a local wedding photographer at your wedding destination can be hit and miss:
Will they have the best photography equipment and editing tools
Do they speak you language? How will you communicated effectively
Are they a legitimate professional photographer?
Will you ever see your wedding photos after the wedding
How long will it take to get your wedding pictures?
Do they sell albums or wall art? How do you order them?
What does their photography style look like and how comfortable will I be with them all day.
How many hours will I have the photographer for? How much if I want to travel and take photos in different locations?
These are all questions you need to consider when planning a destination wedding and start considering your photography. Finding a wedding photographer you are comfortable with, that speaks the same language and has a wedding photography style you like are very important questions to answer. Moreover, considering worst case scenarios should also be taken into account.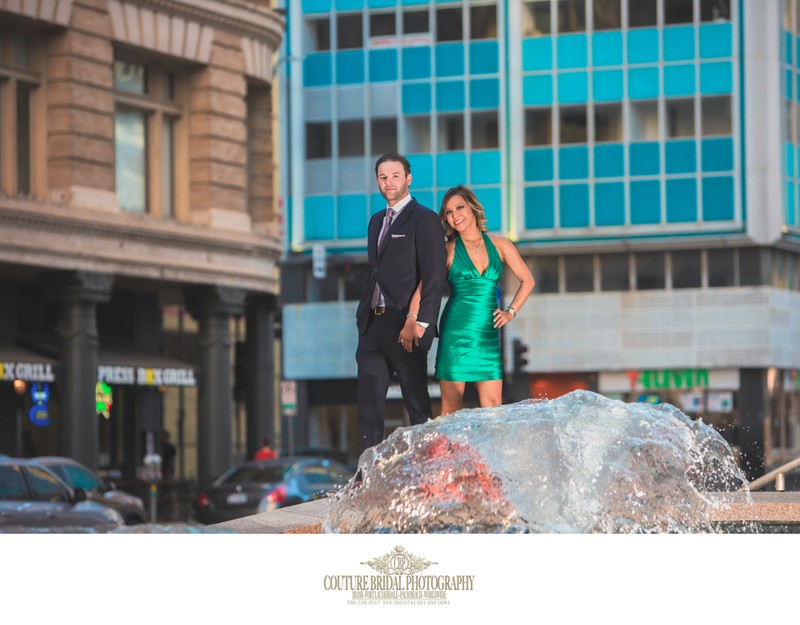 I'm a Spanish speaking Destination Wedding Photographer based in Fort Lauderdale
When I launched my photography business, my first destination wedding photography job was in Puerto Rico. I advertised and marketed myself everywhere I could because I know Puerto Rico really well. I spent every summer of my life there and visited incessantly as an adult. Puerto Rico became a second home.
I soon realized I offered a unique opportunity for couples planning destination weddings not only in Puerto Rico, but everywhere in the Caribbean, South and Central America. I can also photograph weddings in Mexico, but it has become quite dangerous to travel there because of the cartel activity and high violent crime rate.
The reason couples would want me to shoot their weddings are:
I speak Spanish fluently and so does my assistant/2nd shoot if needed
I am located in Fort Lauderdale which places me near three easily accessible International Airports (Miami International, Fort Lauderdale International and Palm Beach International airports)
I lower my wedding photography pricing significantly to account for the cost of my travel and accommodations
I can travel anywhere within the United States for an engagement session or you can easily visit Fort Lauderdale for an engagement session to meet me.
I am a registered LLC. so there is legal recourse if you need and you'll be able to find me.
I offer spectacular wall art and custom wedding albums that I can create 3D rendering of to show you anywhere you are.
I've been in business since 2008 and have photographed 400+ weddings and delivered over 100,000 beautiful images to brides and grooms
I love travel and I will spend all my time photographing everything you want during the time I am with you at your destination. This includes Family and Guest Welcoming, Rehearsal Dinner, Wedding day from the beginning up to 10 hours, Day after wedding portraits anywhere and everywhere and photos for family and friends.
I offer the best value for destination wedding photography and provide you with the most peace of mind.
I'm a Puerto Rico Destination Wedding Specialist
I became known as a Puerto Rico destination wedding specialist in 2008 after photographing a ton of weddings throughout Puerto Rico. I photographed weddings in San Juan, Old San Juan, Fajardo, Rio Grande, Dorado, Arecibo, Aguadilla, Rincon, Cabo Rojo, Ponce, Adjuntas, Comerio, Vieques and Culebra. My knowledge of some of the most fascinating backdrops for spectacular wedding portraits of the bride and groom made me the most sought out wedding photographers for weddings in and around Puerto Rico.
Couples hire me for several reasons beside my fluent Spanish and wedding photography style. They book me to shoot their Puerto Rico weddings for the day after bridal portrait sessions, where we drive around the island to the most beautiful locations creating awe inspiring bridal images.
It's also pretty helpful that I'm a really good driver and usually asked to drive everywhere with the narrow roadways and chaotic driving of Puerto Rican locals. I also know where the best food is, too!
If you are planning a destination wedding anywhere in the world, contact me now. I would love to know more about you destination wedding planning, wedding budget and how I can fit into your overall destination wedding experience.
Fort Lauderdale Wedding Photographer

Fort Lauderdale, Florida - (954) 399-0741 - mail@couturebridalphotography.com - Privacy Policy - Terms of Use - Copyright Alfredo Valentine © 2008-2020