ENGAGEMENT PHOTOGRAPHY GUIDE
Engagement Photography Guide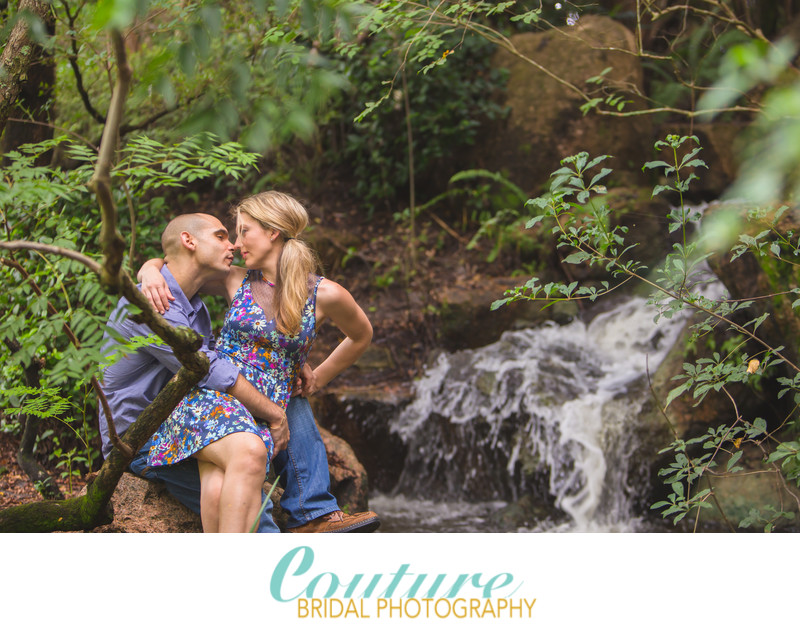 Engagement Photography Guide to help make your Engagement session experience a fun and beautiful experience
Couture Bridal Photography is a South Florida based Boutique Wedding Photography business owned by Alfredo Valentine. This Engagement Photography Guide is based on my personal experiences over several years of offering engagement photography as a service I offer throughout South Florida.
Engagement Photography Guide: Time of Day
The first consideration when planning an "Engagement Photography" session is the time of day. Based on where you are this can play a major factor in the type and style of images that are captured.
Since I am based in Florida, I will discuss what is typical of Florida and considerations that apply to Florida. Although you may be reading this from somewhere else in the world, it still applies for the most part to any where you may be.
As a Fort Lauderdale based South Florida Engagement and Wedding Photographer I am on the east coast of Florida. This means that I get a beautiful sunrise, but not so much a sunset. I enjoy and encourage my couples to have a sunrise engagement session for the dramatic images made possible by the rising sun over the ocean.
Personally, getting engaged and married is a new beginning, and the sun rising is the start of a new day, just liked the new life my couples are about to embark on. To me its very symbolic of marriage and starting a new life, so I love engagements at sunrise. Although this is something I like it may not always be convenient for my couples, so I work with my couples to find the best time of day for their Engagement Photography Session.
For the most part Engagement Photography sessions can be done at anytime, with the exception of noon. The reason 11am-1pm is not the optimum time for images is because the sun is directly up above it causes shadows under the eyes, and the sun is at it's most intense.
The season also plays a big part because photographing an Engagement Session mid-day during the summer months in Florida is extremely hot, and persperation become enemy #1. During the summer months, I recommend Engagement Photography Sessions either early in the morning or later in the day when the temperature drop a little.
Another great time to have an engagement photography session is an hour or two before sunset. The sun is low on the horizon and the lighting becomes very soft and flattering. This soft light is great if you don't have great skin complexion and images are naturally soft which is perfect for engagement photography.
Engagement Photography Guide: Location
When my couples ask me where I suggest they do their engagement photography session, I typically ask where they spend most of their time, where they met, or ask if they have a special location they like to visit together. It can also be the location where the proposal took place. I totally leave it up to them, but the beaches in Florida tend to be very popular for engagement Photography Sessions.
If my couple doesn't have a specific beach they want to use I always recommend a beach that has rocks or something of visual interest to add to the images and provide a variety. I sometimes choose beaches that have adjoining parks with trees and foliage to add to the style and feel of the images.
Other choices for engagement photography sessions are state and county parks, botanical gardens, historical locations, various city and town locations or interesting structures.
There is nothing that can't be left to the imagination when it comes to creating a unique engagement photography session experience, and I love being a part of the planning stage.
Engagement Photography Guide: Things to consider bringing with you
As part of my Engagement Photography guide, I always advise my couples to bring little towels to wipe sweat and I always tell the ladies to bring blotting papers. I also suggest bringing items that are special to them and may be part of the wedding day.
It can be a customized football with the wedding date, a wine bottle with the wedding date or anything fun. I also make sure to tell my couples to bring 2-3 changes of clothes to change into so we have options to work with. I also make sure my couples bring bottle water to keep hydrated.
Engagement Photography Guide: Things to consider
Another topic of my Engagement Photography guide is to suggest the bride have her make up trial on the day of our Engagement Photography session. This is probably the best time to get a trial and see what works best as far as hair and make up for the wedding day.
Take the opportunity to schedule a Makeup and hair trial and look your absolute best for your Engagement Photography session and have an idea what will work for the wedding day.
Engagement Photography Guide: Don't be nervous, I'll help you
The most important part of my Engagement Photography guide is to help you look your best and create images that capture the magic of your relationship. I will pose and guide you each step of the way. I have a very laid-back approach to photographing couples, so if I see something naturally taking place that looks great I won't stop you, but I will guide you and help lead you into natural poses and situations that would take place when your photos aren't being taken.
This Engagement Photography guide is based on the experience Alfredo Valentine has gained from years of photography couples for their engagement photos and wedding day. Please call 954-399-0741
Fort Lauderdale Wedding Photographer

Fort Lauderdale, Florida - (954) 399-0741 - mail@couturebridalphotography.com - Privacy Policy - Terms of Use - Copyright Alfredo Valentine © 2008-2020