HOW TO PLAN A WEDDING WITH CORONA VIRUS
CORONA VIRUS AND GETTING MARRIED IN 2020 AND 2021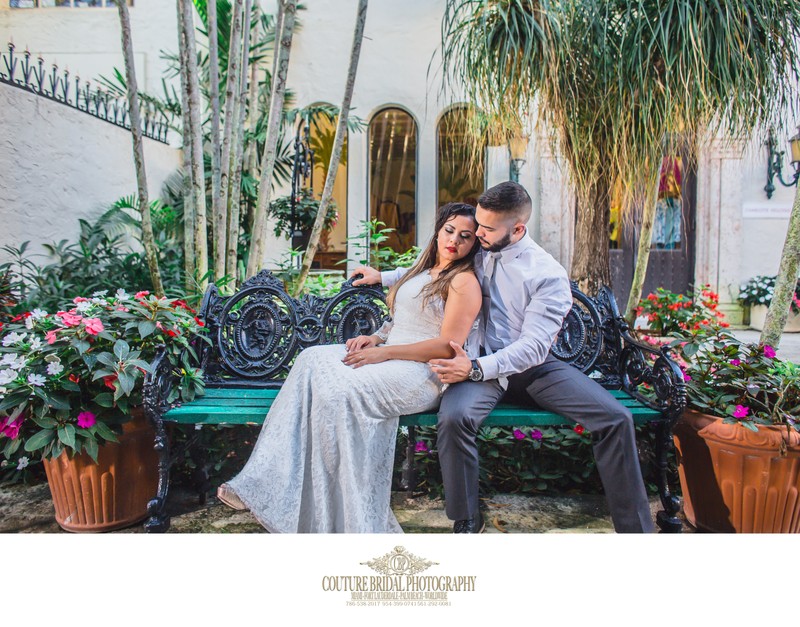 Planning a wedding in 2020 and 2021 with a Corona Virus Pandemic Looming!
Many couples have rescheduled or completely cancelled their weddings in 2020 and even 2021 because of the Covid-19 or Corona Virus pandemic that is currently going on. Despite what you might think, it is possible to have an incredibly beautiful wedding during this pandemic, while staying in compliance with the CDC's (Center for Disease Control) best practices.
So as one of Florida's leading wedding photography studios, we were surprisingly busy answering phone calls and being asked about when weddings will begin and if we were available for upcoming weddings when this pandemic and lock down orders pass. The answer was yes and yes, we were fortunate to weather the storm and actually booked some interested weddings for the end of 2020 and several in 2021.
LET'S BEGIN WITH THE WEDDING PHOTOGRAPHER
Many of my clients are completely aware that I am a retired Firefighter/Paramedic and have been working in the field of emergency medicine for the last 15 years. I am a Florida Licensed Paramedic in good standing. I am also an American Heart Association and Florida Board of Nursing instructor. Becoming a Florida Board of Nursing Instructor was no easy task. I had to show I had the knowledge, skills and research abilities that 4 year Bachelor of Science Nurses (BSN) had with only my 2 years of education in emergent acute care I received 15 years ago. I am currently now pursuing my BSN, to further my education. Furthermore, I work with a group of Nurse Practitioners seeing, evaluating, assessing and treating patients at their homes.
The point I am trying to make with my medical education background, is that I will only provide advise based on scientific facts and CDC recommendations, along with common sense to help you plan your wedding and photograph it as well, so that everyone can stay safe and healthy.
lets move forward with planning a wedding during a Corona Virus Outbreak!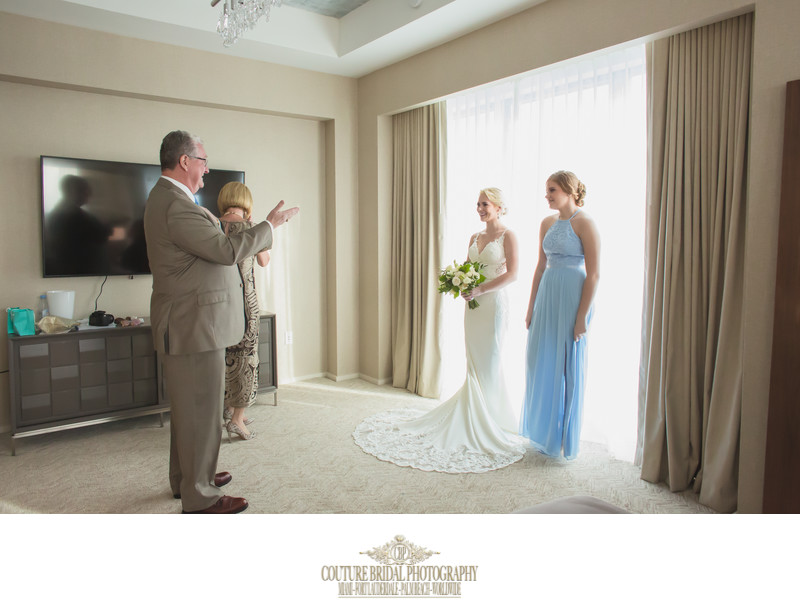 A Wedding in the Age of Corona Virus!
The biggest change that needs to be made to have a beautiful wedding during Corona Virus is big ball room weddings with hundreds of guests we typically photograph need to go on hold. To have an amazing wedding day now, requires having less guests and smaller bridal parties. Elopements and small intimate weddings until Corona Virus is gone or a vaccine is produced is the best way to have your wedding day. Elderly parents and grand parents may have to attend your wedding virtually, or they can attend being sure to maintain social distancing and wearing N-95 masks for personal protection.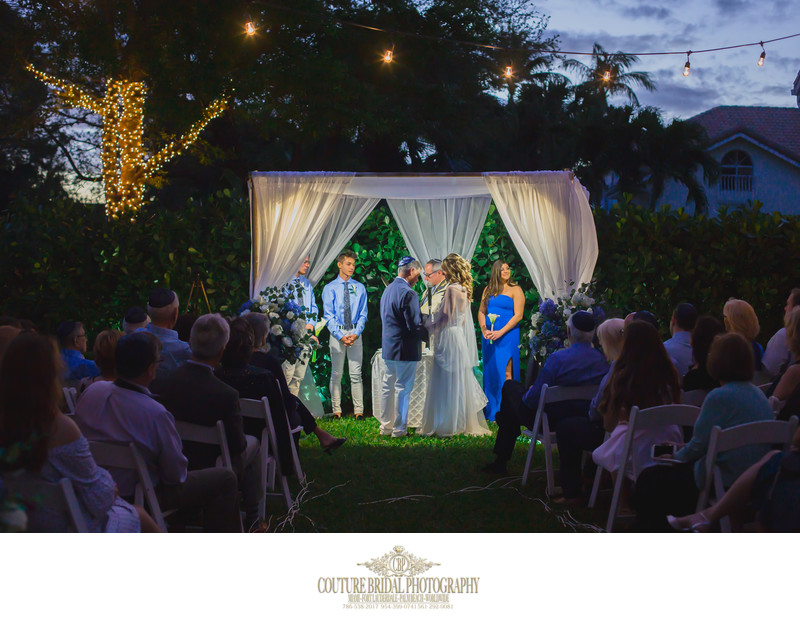 Although this might not be most brides dream wedding plan, there are some real benefits to smaller intimate wedding and elopements. The main one being the savings they will see. Instead of spending tens of thousands of dollars, most couples can have a beautiful small wedding in a beautiful location for under ten thousand dollars. Theres nothing that would keep a bride and groom from having their wedding day story told from getting ready to even a sparkler exit. It will just be smaller and a lot more intimate.
Social Distancing and Elopement Wedding During 2020 Covid-19 Outbreak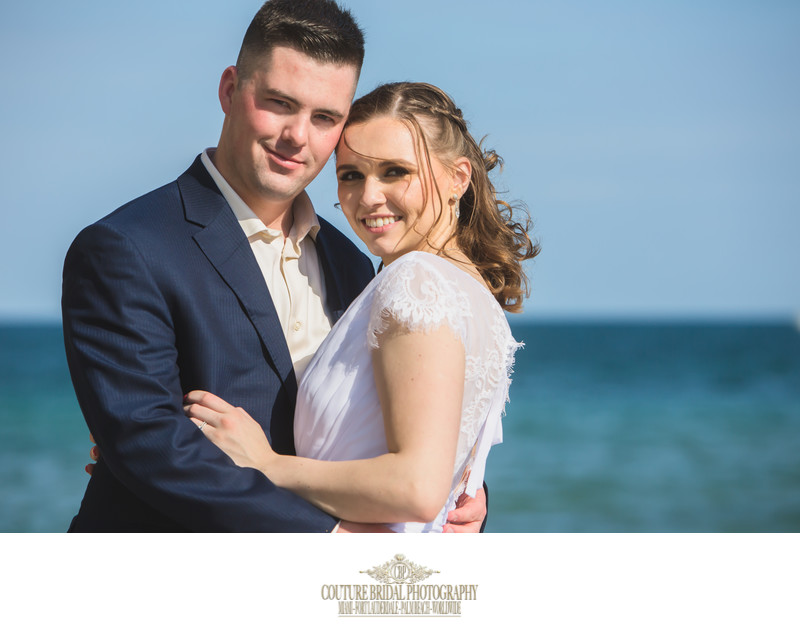 The safest way to get married in South Florida now, is to plan a really nice elopement or intimate wedding where you can have a few of the closest people in your life attend safely, which will allow you to maintain social distancing and still have a blast.
The weddings we're now booking are smaller with only about 20-30 people and are taking place in lavish hotel presidential suites instead of full on resort gala weddings. The other type of wedding we are booking are the beachfront house rental weddings where the couples immediate family and some very close friends will stay and celebrate together, such as the wedding we recently booked in the Florida Keys on Marathon.
Your heart is set on a big fairytale wedding day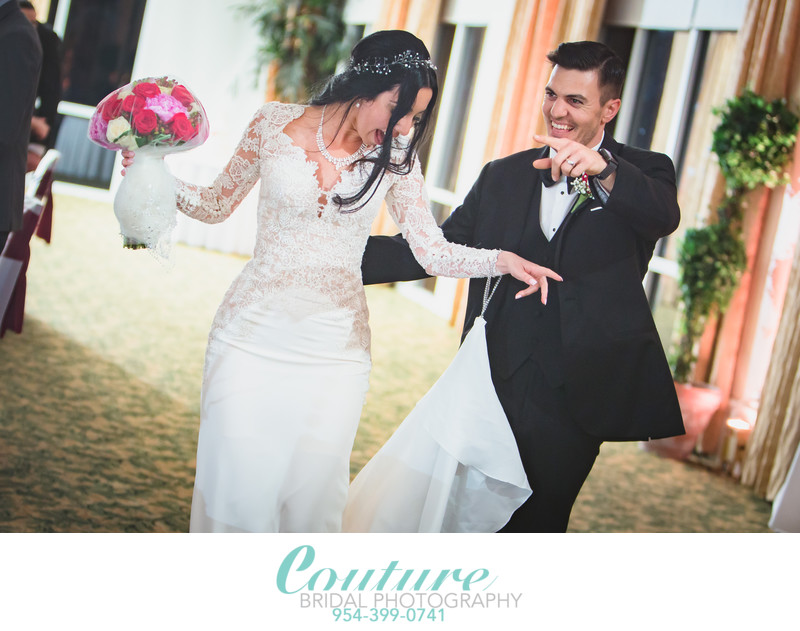 I know a lot of brides are set on their big wedding day with all their family and friends. It's really hard to have to either wait until its safe to have a large wedding or settle for a smaller intimate wedding. In any case, no one loves big weddings or small weddings more than us. Our focus is telling your wedding day story with beautiful imagery whether Corona Virus dictates we use social distancing and face masks or a vaccine becomes available.
Corona Virus and Hosting a South Florida Wedding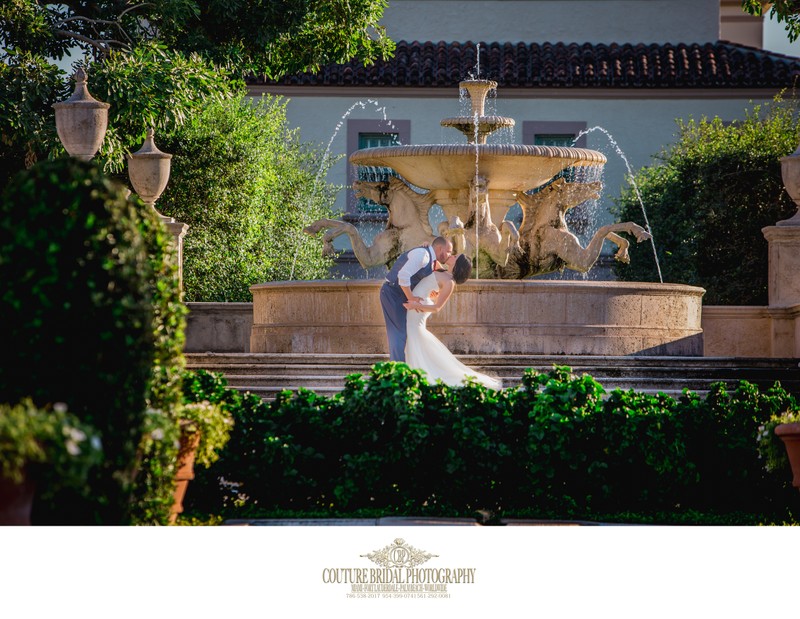 You might want to consider south Florida as the best place in the United States to get married if you are from the Northeast. Placed like New York, New Jersey, Connecticut and Michigan are remaining completely locked down due to the Corona Virus pandemic and seem to feel that is the best course of action until a vaccine is discovered. In Florida, which has had more people coming from Covid-19 hotspots like New York City has seen very little exposures and deaths considering we are opening for business. Floridians and South Floridians especially, are following CDC recommendations for social distancing and the use of face masks inside of businesses. Our beaches are also open and the weather is fantastic for an elopement or intimate wedding.
ABOUT COUTURE BRIDAL PHOTOGRAPHY
Elegant. Romantic. Timeless. We are a group of creative photographers in Broward County with a passion for storytelling. Founded in 2008, our studio has been recognized as the best Wedding Photographers in Fort Lauderdale and South Florida by various publications, websites, and groups. We'd love to meet with you anywhere in South Florida and show you our albums and other print photography products. We can also provide more information on our Wedding Cinematography and introduce you to our team.
Keep Track of the Latest from the CDC right Here!
HOW TO PLAN A WEDDING WITH CORONA VIRUS