WEDDING PHOTOGRAPHY MIAMI-DADE COUNTY WEDDINGS EVENTS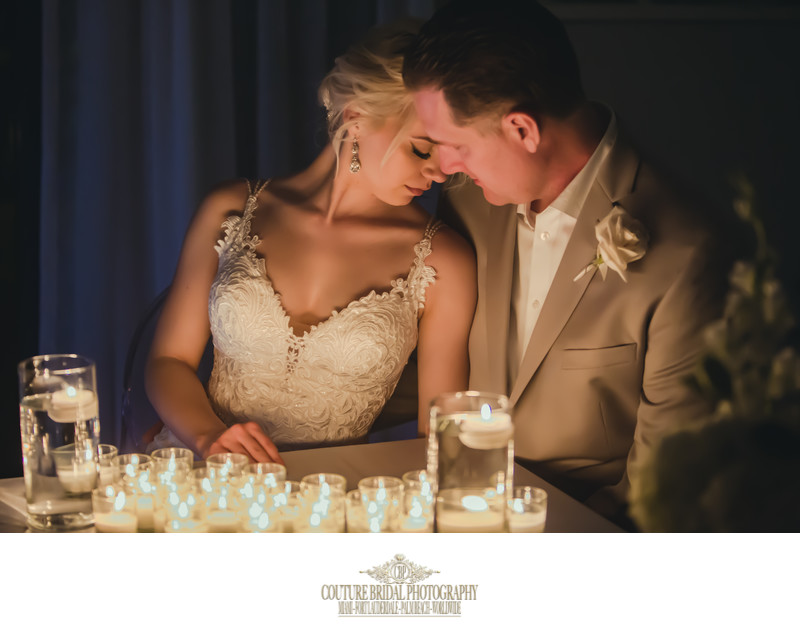 Couture Bridal Photography is the top wedding photography studio in Miami-dade County Florida.
Miami-Dade county is a popular location for weddings and events in South Florida. As a county that offers luxury ocean front hotels and venues along Miami Beach, North Miami and downtown Miami to country style barn weddings, Miami-Dade has everything a couple could want to plan a wedding.
At the forefront of weddings throughout Miami-Dade County weddings and events, we are the most sought after professional wedding photographers with the top rated wedding photography in Miami-dade for weddings and special events.
Couture Bridal Photography founded in 2008 by Alfredo Valentine, has become the most popular wedding photography studio in Miami-Dade Florida by celebrities, sports figures and ultra wealthy seeking the ultimate wedding photography experience. We have also been called upon to provide professional photography services throughout Miami-Dade for Quinces and Quince portrait sessions at the Biltmore Hotel and Vizcaya museum and gardens.
Wedding Photography in Coral Gables
Coral Gables is known for opulent homes, tree lined streets and luxury hotels, restaurants and shopping. Couples getting married in Coral Gables choose us as the wedding photography studio of choice in Miami-Dade County Florida. Our distinct and artistic style of documentary wedding photography and editorial styled fashion forward wedding portraits have made us the most preferred wedding photography studio at the Coral Gables Country Club, Biltmore Hotel, Hotel Colonnade, Hyatt Regency Coral Gables, the Cocoplum event venue and La Jolla Ballroom.
As the best rated wedding photography studio in Coral Gables, we offer the best pricing, personalized service and photography experience in Miami-Dade County Florida.
For the convenience of Miami-Dade County couples or those visiting Miami-Dade Florida to plan their wedding, we have offices in Miami to consult with clients regarding their wedding day photography. Couples throughout Miami-Dade County can contact us at +1(786)538-2017 for fast and convenient wedding photography consultations.
Wedding Photography in Miami Beach
Miami Beach is known for it's art deco architecture, never ending nightlife and luxury beach front hotels. As one of the worlds most recognized cities, Miami Beach has become a mecca for luxury weddings at it's many resorts, hotels and wedding venues. Couples throughout Florida and around the world choose Miami Beach as the location for their weddings.
Miami Beach is a great locations for weddings due to the activities families and guests can participate in prior to and after a wedding celebration. Another great reason for a Miami Beach wedding is having most everyday needs being within walking distance from any one it's many hotels. These characteristics make Miami Beach the perfect city to host a wedding if you live in Florida or the perfect location for a destination weddings if you live outside of Florida.
As one of the most preferred and popular wedding photography studios in Miami-Dade, we are among the most trusted wedding photographers in Miami Beach. We are known for outstanding wedding photography and bridal portraiture throughout Miami Beach and are the preferred wedding photography studio at the Fontainebleau Hotel, Loews Miami Beach Hotel, The Palms Hotel and Spa, W south Beach, Mondrian South Beach, Marriott Stanton South Beach and many others. Couples choose us, as the number one recommended wedding photographers in Miami Beach.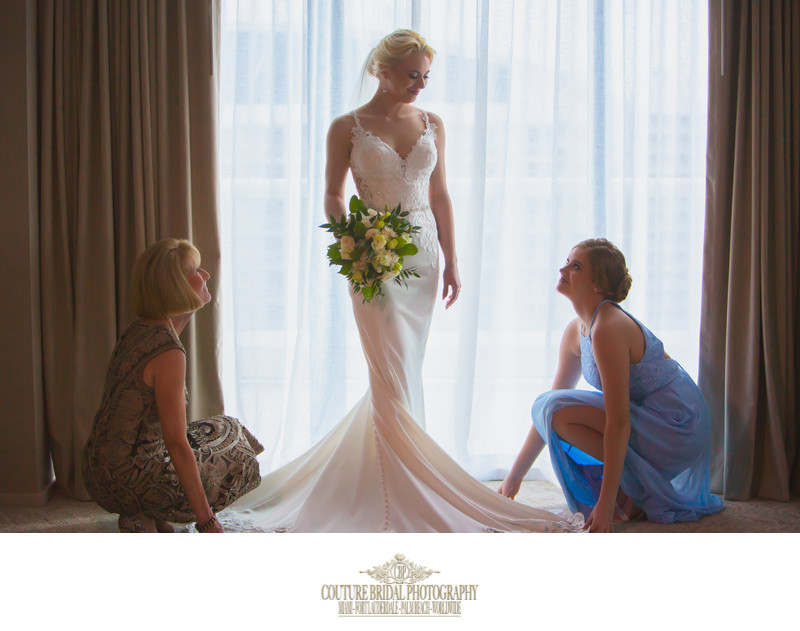 Wedding Photography Bal Harbour & Sunny Isles
Bal Harbour and Sunny Isles Florida are known as extremely wealthy cities on north eastern coast of Miami-Dade County, Florida where many wealthy, powerful and celebrity couples reside.
Many couples throughout South Florida choose Bal Harbour and Sunny Isles luxury resorts and hotels to host their spectacular luxury weddings.
Couples throughout the United States with the finances possible to host ultra luxury weddings choose resort wedding venues such as Marenas resort and Acqualina resort in Sunny Isles for their weddings. Others choose the St. Regis Bal Harbour and Ritz-Carlton Bal Harbour resort and hotel for their luxury weddings. These Bal Harbour and Sunny isles wedding venues are considered ultra luxury wedding venues in Miami-Dade County, Florida.
Couples planning their luxury weddings in Bal Harbour and Sunny Isles hire us for the most distinct and artistic wedding photography in Bal Harbour and Sunny Isles, Florida. As the most prominent and preeminent wedding photography studio in Miami, Florida we offer the most personalized and customized wedding photography experience to each and every bride and groom.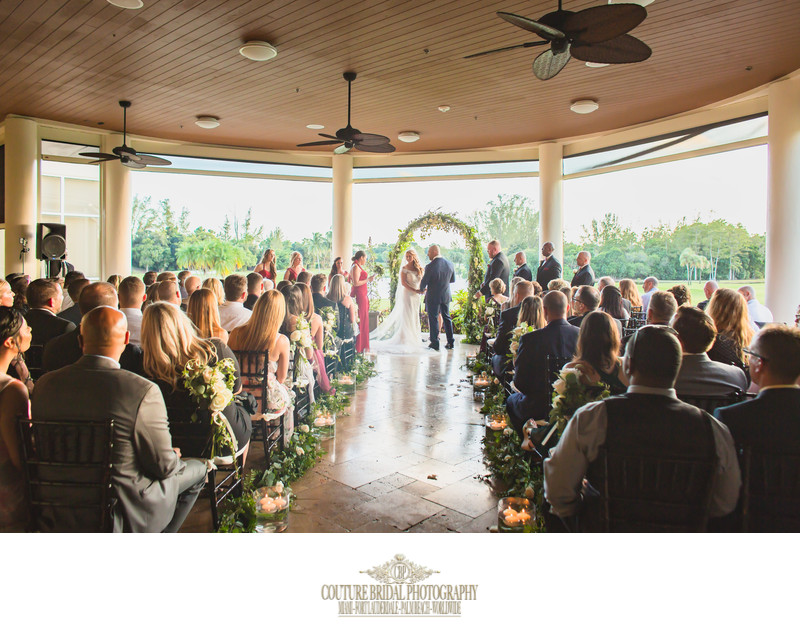 Engagement Photography before the Wedding in Miami-Dade County, Florida
We aren't only the top wedding photographers in Miami-Dade, We also provide the best engagement photography for couples planning a wedding in Miami-Dade County Florida.
Engagement photography sometimes referred to as pre-wedding photography is a photo session that can be super formal or as informal as the couple wants. It is meant to set the tone for the upcoming wedding day and announcement of an upcoming wedding to family, friends and guests.
We provide engagement photography at many Miami-Dade county parks, beaches and historical locations such as the Deering Estate, Vizcaya Museum and Gardens and the Biltmore Hotel in Coral Gables. Couples who book us for their wedding photography in Miami, receive a complimentary engagement photography session as part of their basic wedding photography package.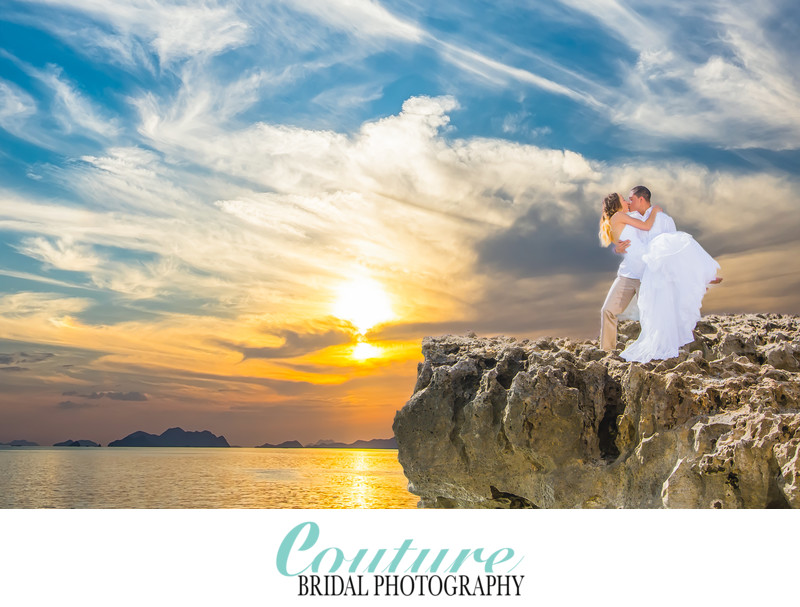 Destination Wedding Photography Studio in Miami-Dade County
Whether a couple decides to get married in South Florida, The Caribbean, South America, Europe, Australia or the South Pacific, We are recognized worldwide as the top destination wedding photography studio in Miami-Dade county. Many couples opt to get married in unique foreign locations, yet want the best wedding photography that might not be available at their destination. They contract us to travel with them for several days for the best destination wedding photography only available from Couture Bridal Photography.
We offer incentives and special pricing for destination wedding assignments throughout the United States and worldwide.
ABOUT COUTURE BRIDAL PHOTOGRAPHY
Elegant. Romantic. Timeless. We are a group of creative photographers in Broward County with a passion for storytelling. Founded in 2008, our studio has been recognized as the best Wedding Photographers in Fort Lauderdale and South Florida by various publications, websites, and groups. We'd love to meet with you anywhere in South Florida and show you our albums and other print photography products. We can also provide more information on our Wedding Cinematography and introduce you to our team.




Location: 1200 Anastasia Ave. Coral Gables, FL 33134.

Keywords: Bridal Portrait (222), Broward County (300), Conrad Fort Lauderdale Beach (75), Fort Lauderdale (170).

Fort Lauderdale Wedding Photographer