What Miami Brides want from their Miami Wedding Photographer!
Welcome to the Couture Bridal Photography website. We really hope you will find the information on this website very useful and assist you in your search for the Miami wedding photographer for your hard earned money. Couture Bridal Photography is the most sought after boutique photography studio specializing in artistic, elegant, romantic and timeless wedding photography in Miami, Miami Beach, Fort Lauderdale, Coral Gables, Boca Raton, Palm Beach and throughout the United States. As professional and passionate Miami Wedding Photographers, we are skilled at anticipating when and how to capture the most important moments of a wedding day that matter most. You don't have to take our word for it, please read some of our reviews on Weddingwire, the Knot and Google from brides and grooms just like yourself.
Over the past 11 years, we've learned several things Miami Florida brides and grooms expect from their Miami wedding photographer.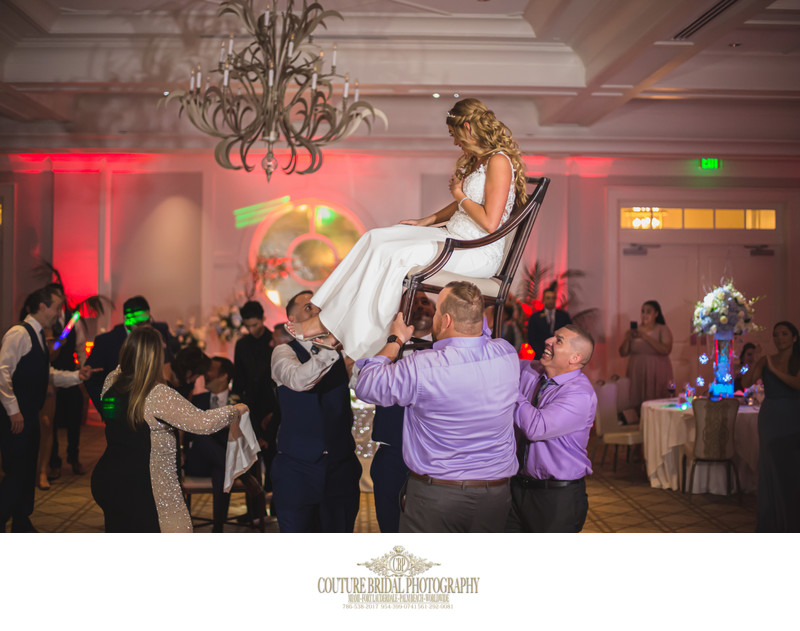 Here is a list of somethings we know Miami Brides and grooms expect from their Miami Wedding Photographer:
A personalized, fun and memorable experience with their wedding photographer

They want to have a photographer that they can easily communicate with, share ideas, request advise, understand their unique wedding day vision. They expect their Miami wedding photographer to be trust worthy and most importantly genuinely excited about their wedding day as they are. Miami brides want a photographer who is professional, yet friendly and fun to be around and above all creative.

They also expect their Miami wedding photographer that is timely and reliable.
This is why our promise to you, is instilled in each associate photographers training when they join us and entrusted to photograph weddings for our brides and grooms anywhere in South Florida and beyond. We are completely passionately and completely committed to photographing your wedding day with to capture every detail, moment and emotion to look back on for generations to follow.
Easy communication with their Miami wedding photographer
According to an article we read on what wedding photographers could have done better, which included interviews with a variety of brides, we discovered that many brides weren't happy with the communication they had with their wedding photographers. They mentions a lack of overall communication, not taking advice, listening to comments or observations leading up to their wedding day and during the course of their wedding day. Fact is, a wedding is a complex once in a lifetime event that is complicated by the variety of dynamic intricacies that often times leaves brides and grooms themselves unaware of how their wedding day is or will be scheduled.
We find that its our responsibility to have multiple conversations with the bride and groom to fully understand together what their wedding day will look like from beginning to end. It is also our responsibility to ensure that every bride and groom along with their wedding planner or catering manager understand exactly where and what the photographers will be doing and when.
This is why we are insistent on meeting with couples as soon as possible when you contact us. We ask a lot of questions which you will receive via email upon contacting us through our website and then follow up with a quote and plan to create a page everyone will be on so we can capture the smallest details of your wedding day to the biggest without missing a beat! We will advise you when we feel we need to and will help with your wedding day timeline in conjunction with your wedding planner to make the most out of every second of your wedding day.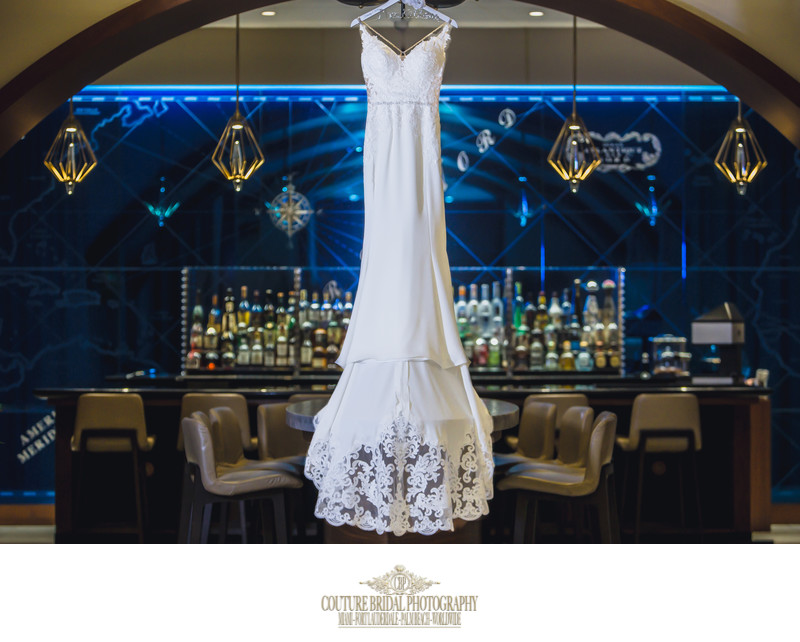 You want the most professional Miami wedding photographer
With the spectacular advances in the consumer camera market many people think or claim to be wedding photographer and sadly they leave brides and grooms devastated, disappointed and at a financial loss. Becoming a professional wedding photographer requires way much more than just clicking the button on a fancy looking camera to create beautiful heirloom wedding day images meant to last a lifetime.
Furthermore, for one reason or another, many wedding photography studios in Miami are unavailable to brides and grooms on mondays, Tuesdays, Wednesdays and even Thursdays. We are always available throughout the 7 days of a week for engagement photography, elopement weddings and jewish weddings. Couture Bridal Photography specializes in offering ethnic and religious wedding photography with the experience, equipment and know how to capture Indian Weddings, Pakistani Weddings, Jewish Weddings, Chinese weddings, Vietnamese weddings and more.
Brides want an experienced Miami wedding photographer
We truly understand how important it is to our brides to have the most experienced wedding photographer possible on their wedding day. As professional experienced wedding photographers, we have a deep understanding of lighting, posing and coming up with solutions to complex situations that can occur during the coarse of a wedding day. From cramped getting ready locations, heavy rain, strong wind, dark locations, blazing bright sun to even medical emergencies, we are experienced at dealing with any situation that can possible arise during your wedding day.
Our wedding photography style that combines photojournalism, fashion, editorial, and traditional has garnered us awards worldwide for the most elegant, romantic and timeless wedding photography with a high fashion forward appeal. Couture Bridal Photography has been published in a variety of publications and is one of the most sought out wedding photography studios rated among the top 5 in Florida and the most preferred for destination weddings in the Caribbean.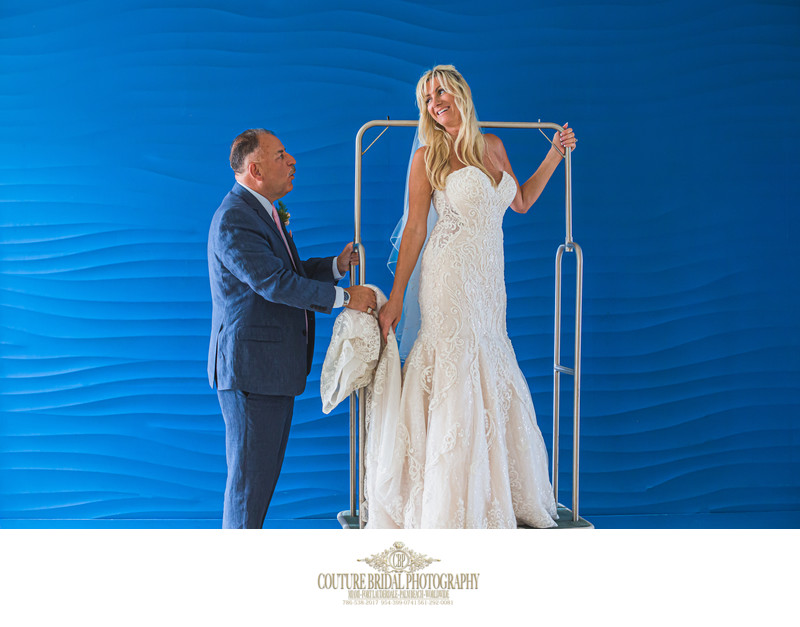 Schedule and Engagement Photography session and try us out
You get to try on the wedding gown you are going to purchase, you get to sample the food and cake for your wedding day, why not the photography. We are the only Miami-Dade County wedding photographers to offer a credit towards your wedding photography should you book us for your engagement session. You get to sample the Couture Bridal Photography experience and we're so confident you'll book us for your wedding, we'll give you 50% of your engagement photography session fees towards your wedding photography coverage.
Wedding Photography value and pricing
Many brides and grooms don't really understand that their wedding photography is not an expense on their wedding day, it's actually and investment since the photos once placed in a heirloom hand crafted Italian album will provide years and generations of memories. We offer competitive pricing and interest free payment plans to help our brides make the best investment in wedding photography for their wedding. Today's brides have lots of options to choose from when searching for a wedding photographer, but the best value and pricing for wedding photography in Miami is offered by none other than Couture Bridal Photography. All our wedding photography coverage options include fully edited unlimited images delivered on a personalized password protected Gallery, two (2) professional Photographers/Assistants, Wedding day timeline assistance, all consultations, discounted engagement photography sessions, and most importantly, the most elegant, romantic and timeless wedding photography with a fashion forward glamour approach.
In Summary, What Miami brides expect most from their Miami wedding photographer:
A fun, exciting and memorable personalized experience with their wedding photographer

They expect easy and timely communication from the beginning with their photographer

Miami brides expect the most professional, experienced and skilled Miami wedding photographer

A wide variety of images from the smallest details to the biggest moments frozen in time forever in high definition fully edited images

Engagement sessions to with their Miami Wedding photographer to feel assured they are making the best choice on their wedding photography

Brides expect value and pricing to meet their budgets, so they can invest in the best wedding photography for their Miami, Coral Gables, Miami Beach, Redlands, Sunny Isles, Bal Harbour or Key Biscayne wedding day or any destination worldwide if they so choose.
Couture Bridal Photography is the most preferred and Sought after wedding photography studio by Miami Brides and celebrities for the most comprehensively elegant, romantic and timeless wedding photography and total wedding day photography experience.
ABOUT COUTURE BRIDAL PHOTOGRAPHY
Elegant. Romantic. Timeless. We are a group of creative photographers in Broward County with a passion for storytelling. Founded in 2008, our studio has been recognized as the best Wedding Photographers in Fort Lauderdale and South Florida by various publications, websites, and groups. We'd love to meet with you anywhere in South Florida and show you our albums and other print photography products. We can also provide more information on our Wedding Cinematography and introduce you to our team.

Location: 3157 Commodore Plaza Miami, Florida 33133.

Keywords: Boone Hall Plantation (15), Bridal Portrait (199), Bride (110), Charleston SC (21).

Fort Lauderdale Wedding Photographer