Hire the top Wedding Photographers for your wedding anywhere in South Florida.
When brides and grooms begin their search for a wedding photographers to capture their wedding in Deerfield Beach, they decide based on style and their budget. Wedding photography like any other art is very subjective, so style is a huge determining factor on wedding photographer choice for most couples. The second most important factor for couples seeking a style is a huge determining factor on wedding photographer choice for most couples. Most real world couples have a wedding budget they have to adhere to, to make their wedding possible. Many couples end up paying for their own wedding day with little or no help from parents.
Best Wedding Photography in Deerfield Beach: Wedding Photo Style
Couples throughout Deerfield Beach and surrounding south Florida choose us over all other style is a huge determining factor on wedding photographer choice for most couples in the United States. We approach each wedding as a new art commission and capture and create images to match each bride and grooms personal taste, style and personality.
We also have a proprietary photo editing style to make each hand edited wedding image captured on your wedding day an individual work of art. Along with the most personalized boutique luxury wedding photography experience, we provide to each bride and groom, we are the #1 professional wedding photographers in Deerfield Beach, Florida.
Best Wedding Photography in Deerfield Beach: Wedding Photography Budget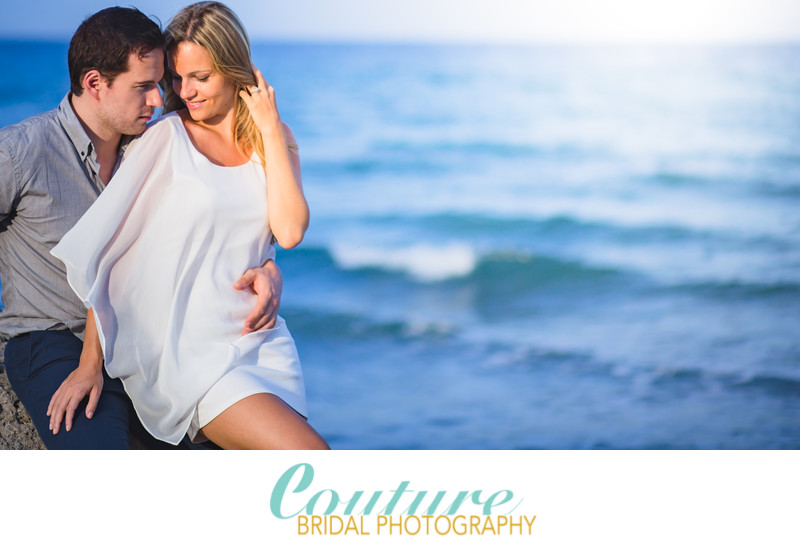 The second most important factor brides and grooms to be just consider when hiring a wedding photographer in Deerfield Beach or elsewhere in their wedding planning budget. Most couples with real world budgets have to save and work for every dollar they are going to invest in their wedding. Having to choose a variety of wedding vendors to make their wedding a reality can be stressful and frustrating. Couture Bridal Photography, the best rated professional wedding photography studio in Deerfield Beach offers the most personalized wedding photography collections and payment plans to make attaining the best wedding photography in South Florida a reality.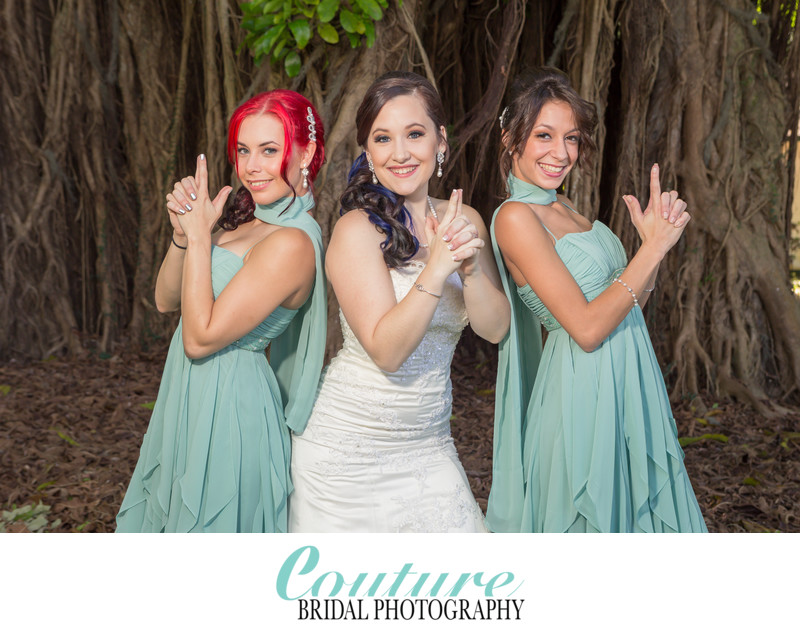 Couture Bridal Photography by far is not a budget wedding photography studio like Flavio Studios in Deerfield Beach, but we offer couples an opportunity and assistance in obtaining the best wedding photography that will blow their minds. For example, Flavio Studios offers full wedding day photography for $1,800 for about 8 hours. He is inexpensive, but uses outdated 20 year old cameras, doesn't hand edit each image, uses amateur students as assistants, and provides low quality generic albums. Couture Bridal Photography offers 100% more for about $2400 with 2 professional photographers, Graphistudio albums, and offers interest free wedding photography payment plans.
Best Wedding Photography in Deerfield Beach: This Wedding Picture
This wedding photo was captured at Deer Creek Golf club in Deerfield Beach Florida. It is a photojournalistic image of the bride and groom taken right after they were pronounced bride and groom during their christian wedding ceremony.
Matt and Victoria chose Couture Bridal Photography for their wedding and purchased my 10 hour wedding photography collection to capture their entire wedding day.
Deer Creek Golf club is the premiere wedding venue in Deerfield Beach. The banquet hall is next to a unique outdoor garden with country club views that make Deer Creek Golf Club one of the most sought-after wedding venues in South Florida.
Deer Creek Golf Club delivers an elegant background that is beautifully landscaped for indoor and/or outdoor weddings and ceremonies. The newly renovated Key West ballroom is the perfect choice for an elegant and timeless wedding. The recently renovated ballroom includes a breathtaking view of exotic landscaping around a cascading waterfall. The Key West Room features a luxurious 15-foot arched windows and ornate crystal chandeliers. The artisan crafted French doors open to view our cascading waterfall. The Key West Ballroom can accommodate up to 200 guests for wedding ceremonies and receptions.
Tara Horner, the Catering Sales and Events Director will make your wedding day the most spectacular event.
Couture Bridal Photography is hands down the best wedding photography studio with the top rated award winning wedding photographer serving Deerfield Beach, Lighthouse Point, Pompano Beach, Boca Raton and all of Florida, the United States. We also provide destination wedding photography around the world for adventurous couples seeking the best wedding photography where ever in the world they choose for their wedding day!
ABOUT COUTURE BRIDAL PHOTOGRAPHY
Elegant. Romantic. Timeless. We are a group of creative photographers in Broward County with a passion for storytelling. Founded in 2008, our studio has been recognized as the best Wedding Photographers in Fort Lauderdale and South Florida by various publications, websites, and groups. We'd love to meet with you anywhere in South Florida and show you our albums and other print photography products. We can also provide more information on our Wedding Cinematography and introduce you to our team.

Location: 2801 Deer Creek Country Club Boulevard Deerfield Beach, FL 33442.

Keywords: Delray Beach (80), Indian Spring Country Club (25), Palm Beach (327), Wedding Ceremony (100).

Fort Lauderdale Wedding Photographer