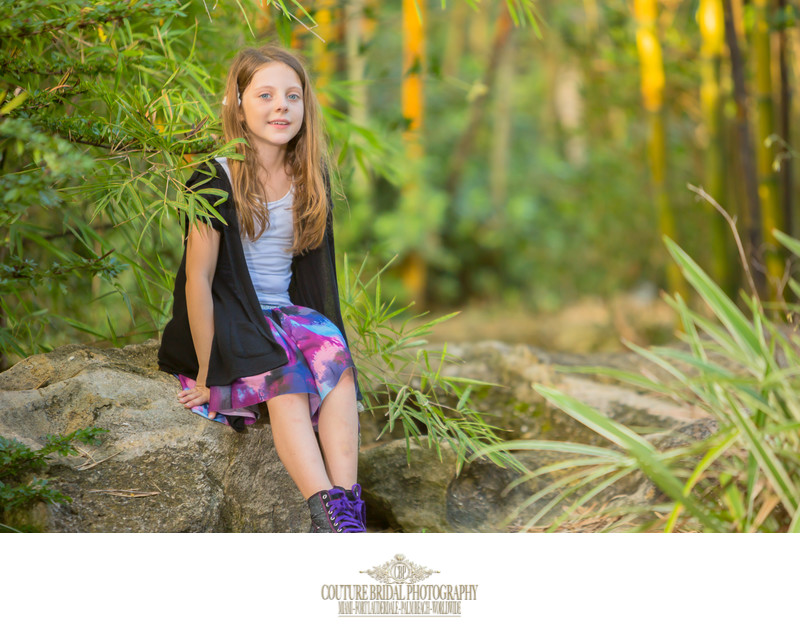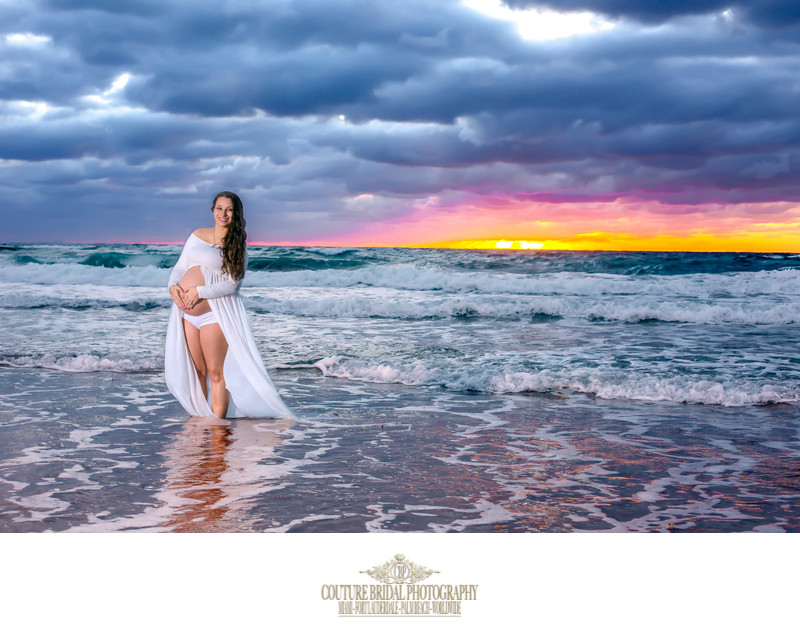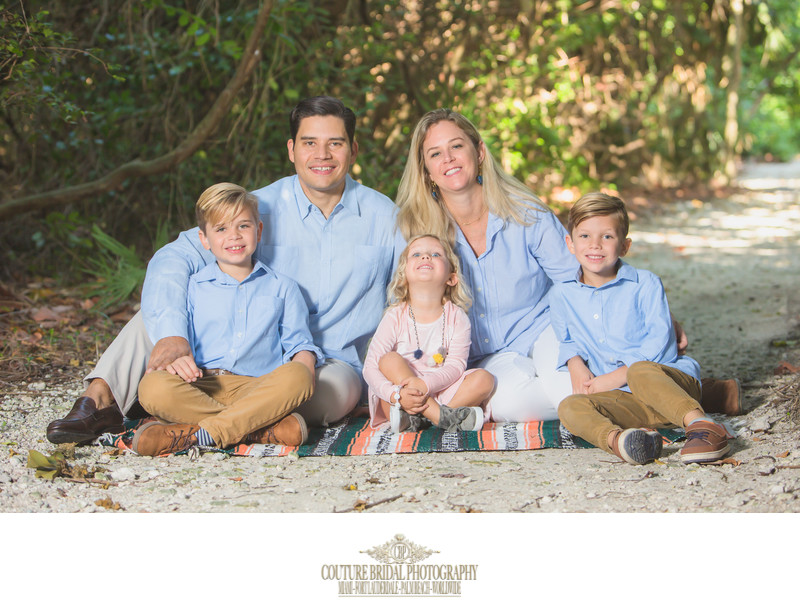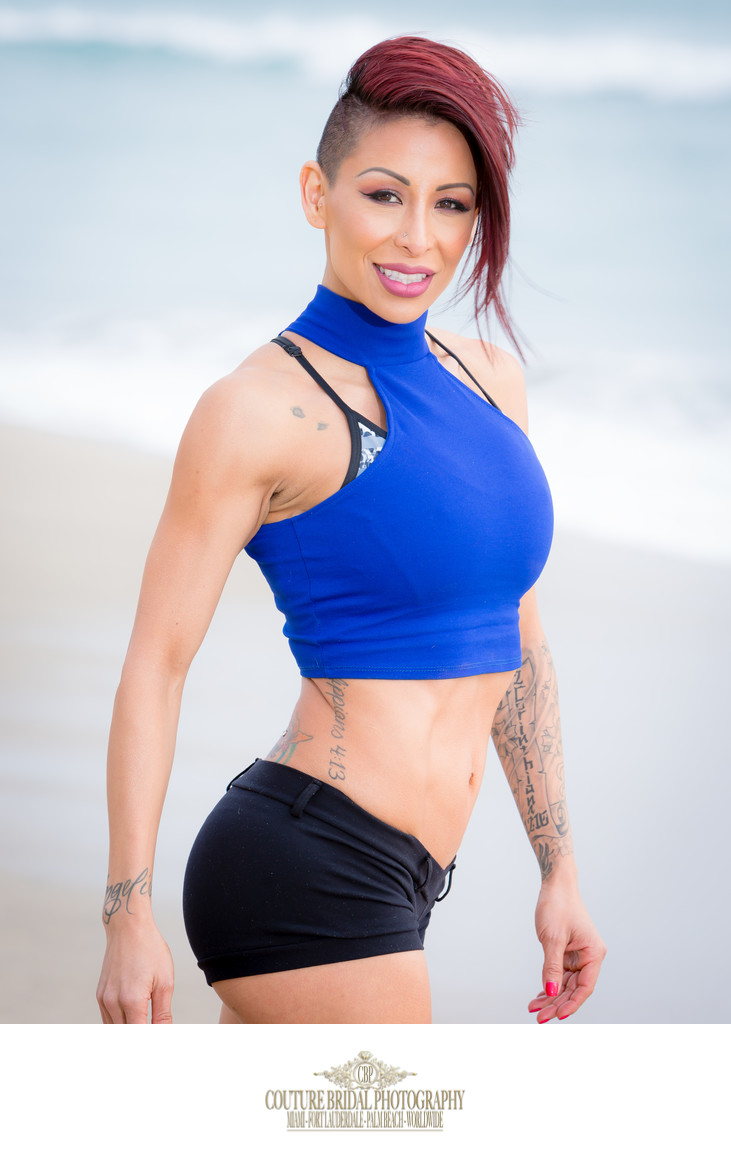 PORTRAIT PHOTOGRAPHERS SOUTH FLORIDA
We're amazing Portrait Photographers too!
Although Couture Bridal Photography is synonymous with high-end wedding photography, our roots are firmly planted in the art of portraiture. We are also among best South Florida Portrait photographers covering all aspects of artistic portraiture, ranging from maternity photography to family photography sessions. We are routinely called upon to provide fitness photography, editorial photography and boudoir photography for clients throughout South Florida. Although we specialize in artistic story telling wedding photography, we take the same approach to create the most compelling, artistic and story telling portrait photography, making us your photographers for life!
Couture Bridal Photography wants to be the preferred wedding photography people choose for all their life's milestones and important moments. Our portrait photography is our way of providing the most personalized on-location portrait photography to create heirloom photos and wall art that documents life's most precious moments.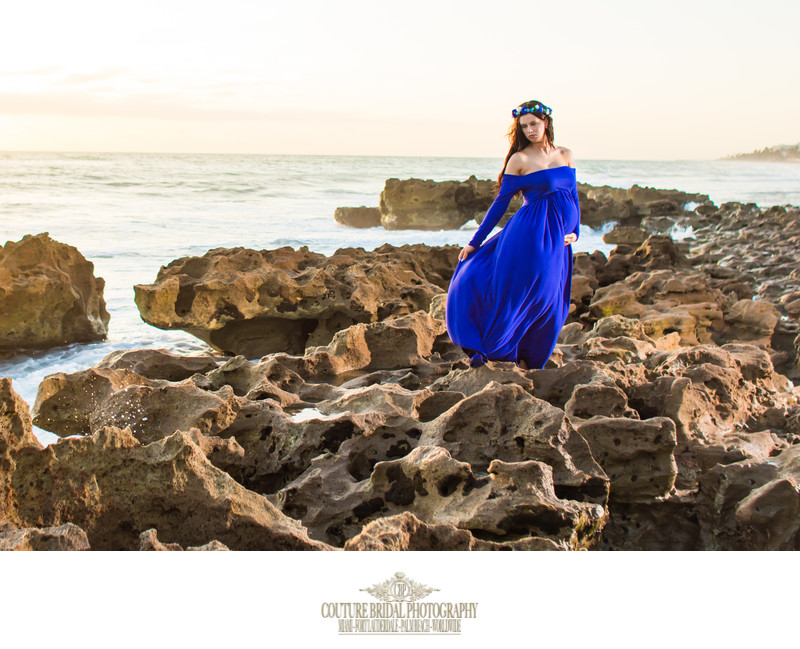 Why Choose us, as your Photographers?
As photographers and artists, we view portrait photography as a way of serving a greater good, which is to fulfill the need we have as humans for meaning, purpose and inspiration in our lives. Since so much meaning in our lives comes from our relationships, we've focused our abilities on creating artistic portraiture that highlights and reaffirms the joy and purpose, we derive from the most treasured relationships in our lives. Whether we're creating a family portrait, photographing your children or capturing you artistically during a maternity portrait session, we are documenting fleeting moments that will touch you, as well as those whom you share your images with. Our goal is to highlight the special people, loving relationships and moments in your life.
The top rated Fort Lauderdale and South Florida Wedding Photography studio, we are one of the most trusted photographers to photograph your portraits.
At Couture Bridal Photography, you can count on us to capture you looking your very best, but more importantly capture the love and connection you have with your family that is the essence of life and goal of your portrait photography session with us. We've been delivering on this promise since 2008.
The one thing that makes us the most unique and separates us from any other portrait photographer in South Florida. We work in a team with two highly trained professional photographers. One portrait photographer is focused on the technical aspects that are critical to producing beautiful portraits and the other is focused on the fun, creativity and connection between our subjects.
Anyone can take pretty pictures of what you look like. It's called a selfie! The difference we offer, is the experience we deliver along with the technical skills and our creative eye to deliver the heirloom portrait photography we are already known for, as South Florida's top wedding photographers.
As south Florida's premiere portrait photographers, we offer a vast variety of portrait photography options and locations throughout South Florida. We can arrange any of the following and more upon request:
Beach or other on-location photo shoots
In studio family portraits
Sibling photos
Generational photos
Family reunion photos
Family vacation photos (yes we can work with you while you are visiting South Florida)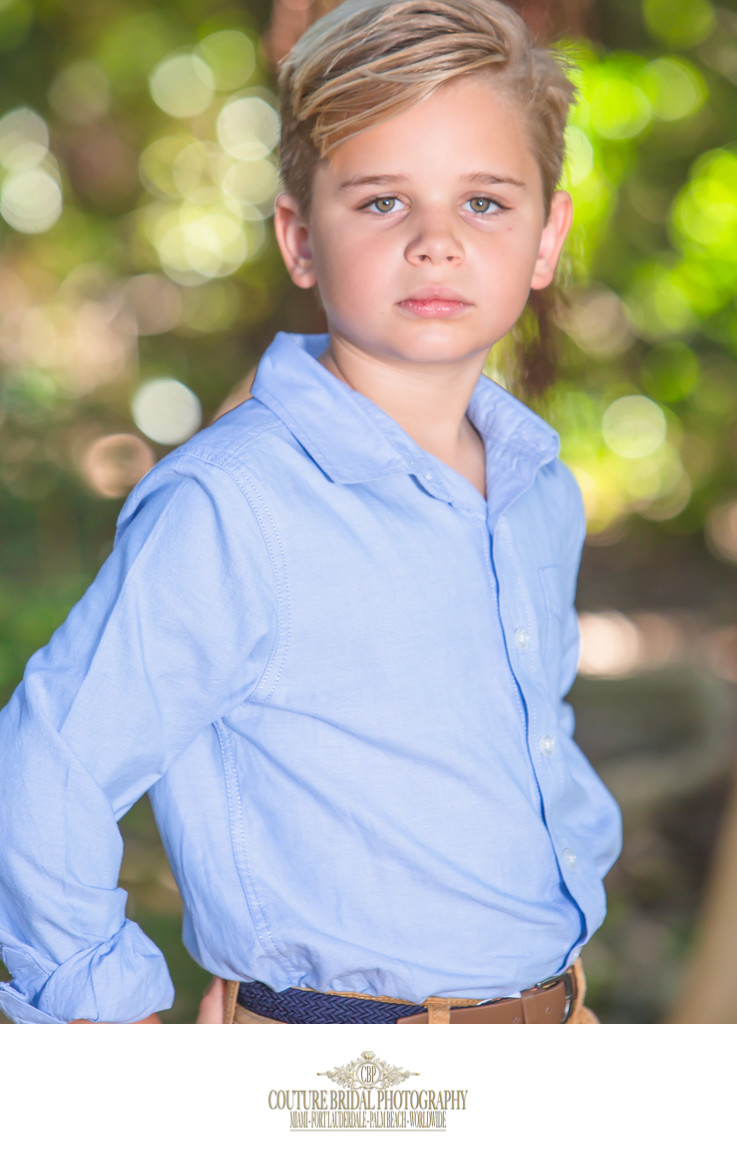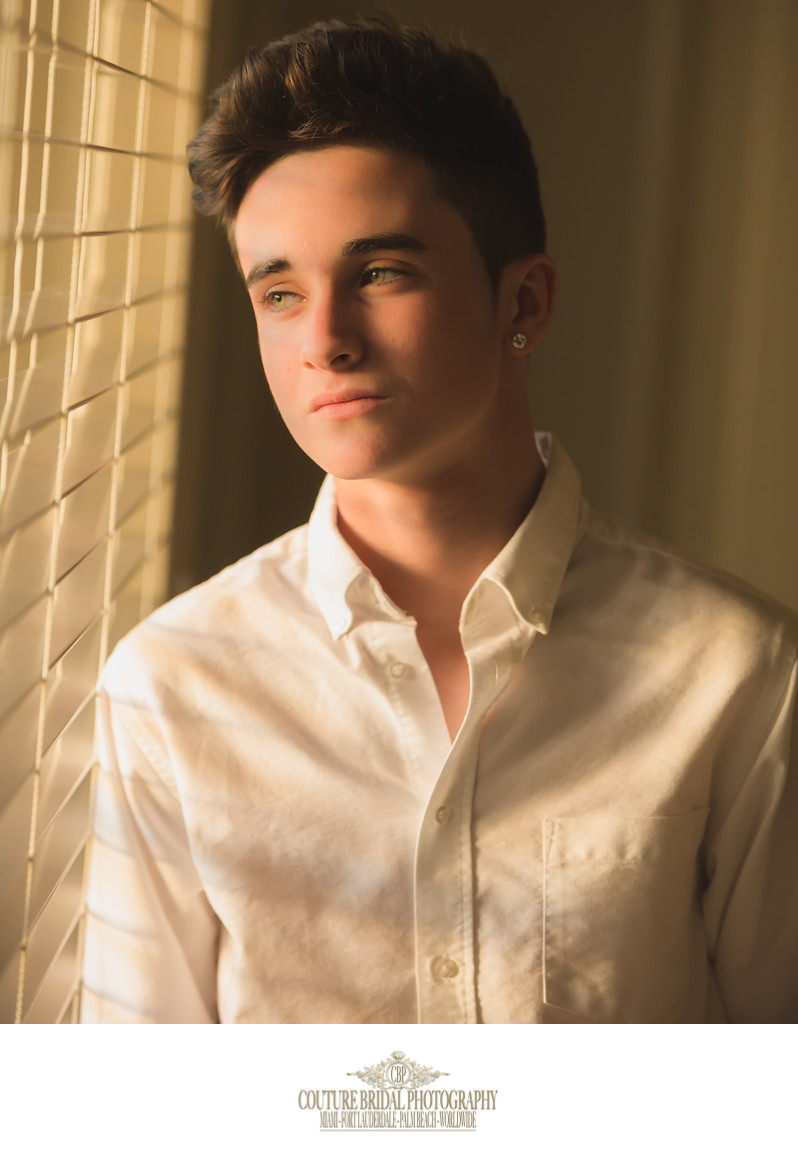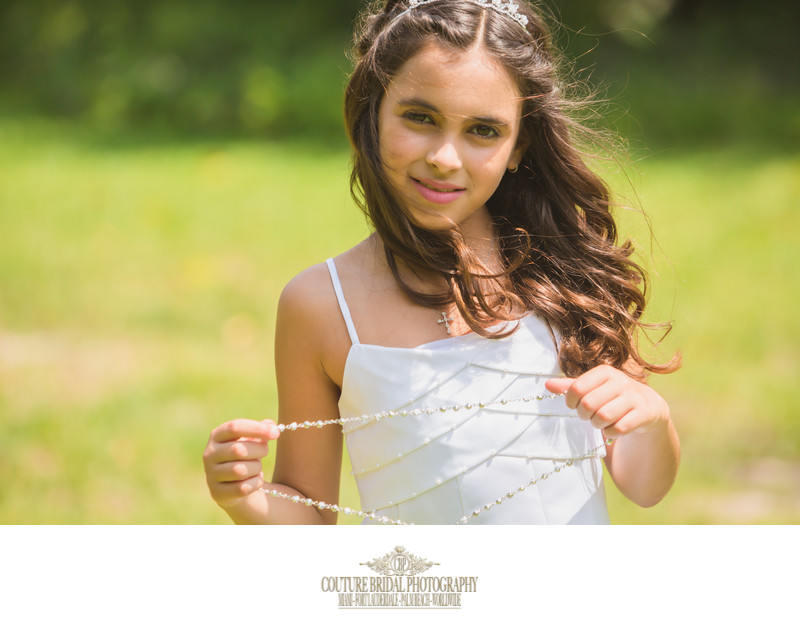 What types of Portrait Photography do you offer?
Traditional Portraits
A traditional portrait often depicts you looking at the camera. Traditional portrait photography is properly style and posed whether seated or standing. This is to help you look your absolute best. Often, traditional portraits are shot in a studio with a backdrop, on-location with a backdrop or outdoors with a non-distracting background.
This genre also tends to favor the most traditional composition. This means the head and shoulders crop rather than a full body portrait, but that's not always the case.
A traditional portrait is often what comes to mind first when thinking of the portrait genre. This type of photography has been around forever, yet remains popular because the mix of posing and studio lighting is flattering to ones appearance.
The sub-genre of traditional portraiture are formal portraits. Formal portraits use the same posing and studio setting, but with formal or business attire used for social media, business profiles, cards and notices.
Lifestyle Portraits
Lifestyle portraiture is completely opposite of traditional portraiture. Indeed, it's still a portrait of a person (or multiple people), but lifestyle portraiture captures people in their everyday environment, often doing everyday activities.
Instead of a being restricted to a studio environment, this genre of photography works in the environment familiar to the subject and is a bit dynamic. Lifestyle portraits, for example, can be photographed in a family's home.
Lifestyle portraits aren't as posed in a sense. A lifestyle photographer has a limited time frame in which to photograph a series of portraits. Lifestyle photographers will often direct the subjects, as in illustrative photography. For example, asking children to jump on the bed or asking a family to group hug.
This type of direction, however, isn't really posing. Lifestyle photographers don't directly adjust the placement of the hands, nitpick the position of the subjects or have them looking directly at the camera.
Clients that choose a lifestyle photography session often favor the style for the way images resemble real life. Lifestyle family photography also tends to capture the interaction between family members. This can create some touching memories.
Environmental Portraits
Environmental portraiture is a blend between traditional portrait and lifestyle photography. In environmental portrait photography, the environment is as important to the photo as the subject.
This type of portrait photography shoot takes place in a location or locations that mean something to the subject. This gives the viewer an insight into the subject personality. The location could be the beach, forest or special place, to name a few.
While the location is important, unlike lifestyle photography, environmental portraiture can still use posing techniques and lighting.
The poses, lighting, subject, and background all work together in environmental portraits to create a captivating image.
Glamour & Boudoir Photography
Glamour portraits can also be referred to as beauty portraits. Glamour photography places an emphasis on the beauty and grace of the subject. This typically involves planning wardrobe and using professional make-up artists to give the subject a specific look.
Glamour photography tends to be sensual in nature. It's emphasis is to highlight a woman's beauty, most times in lingerie and sometimes even nude. Glamour and fashion portrait photography share many similarities and posing. Yet glamour photography's emphasis is on the subject, not what their attire.
Boudoir photography is a similar but not entirely identical to glamour portrait photography. Glamour photography is typically photographed in a variety of different locations, including outdoors. Boudoir (French for bedroom), as the name suggests, it is mostly photographed in a bedroom or home.
Boudoir celebrates a woman's sensuality and power. Women often book a boudoir photography sessions to give the photos to their significant other in a book or collection of prints. Boudoir is never about sexual poses and lingerie.Many women state, boudoir sessions were empowering and confidence building.
Fine Art Portraits
The fine art genre is an often contested one, and highly used phrase photographers use in their marketing. Artists routinely debate, what exactly classifies something as "fine art". Most artists do agree that fine art would be something you would hang in an art gallery. That is significantly differs from the typical placement of a portrait that hangs on the walls of a family's home.
Fine art portraiture is often inspired by other types of artwork. Some fine art photographers, for example, model their portrait photography after Renaissance paintings.
Others may get creative with wardrobe and makeup, posing, and photo editing. Fine art portrait photography also often includes conceptual and surreal photography.
Couple, Family and Group Portraits
A portrait doesn't necessarily mean its only about a single subject. Photos of couples, families and other groups together still fall under the portrait photography category.
Portraits with more than one subject tend to be more challenging than portraits of an individual. Adding more people to pose together and interact within the photograph can be challenging for the inexperienced photographer.
An experienced portrait photographer working with more than one subject can photograph genuine interaction between groups of individuals.
Portraits of groups may still be categorized under other sub-genres as well. Lifestyle portrait photography, is a popular genre for family photography.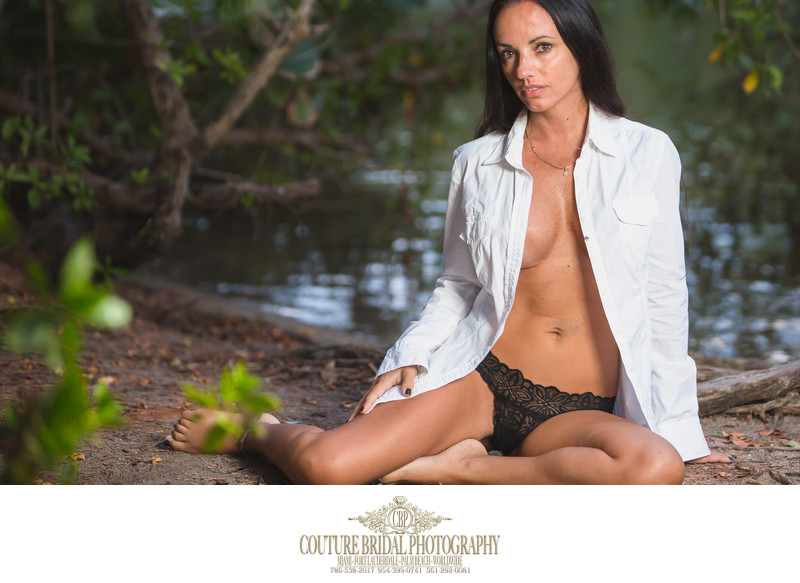 How do plan our Portrait Photography Session?
Let's plan the best portrait photography experience together!
We will work diligently with you to get a concise understanding of your unique needs and desires. Contact us and we will explain every thing you need yo know to begin the process of planning your portrait photography session. Together we'll choose the best location, time, date, lighting, and style that best fits you. Here is a sneak peek into some of the portrait photography planning process we use:
1: CHOOSE YOUR LOCATION
Beach
Studio
Parks
Home
2: CHOOSE YOUR STYLE
(Traditional Portraits, Lifestyle Portraits, Environmental Portraits, Glamour & Boudoir Photography, Fine Art Portraits, Couple, Family and Group Portraits)
Can include Bridal Portraits, Senior Portraits, Fashion and Fitness Photography!
3: CHOOSE THE DATE FOR YOUR PHOTO SHOOT
We'll schedule your portrait photography session on the date and time that's best for you and your busy schedule.
4: THE PHOTO SHOOT HAPPENS
On the day of your portrait photography session, you'll work with one of our incredibly talented and professional portrait photographers, who will create the atmosphere for a fun and exciting portrait session.
5: THE BIG REVEAL:
After your portrait photography session, all your photos will be edited and presented to you for the purchase of digital files, wall art and albums.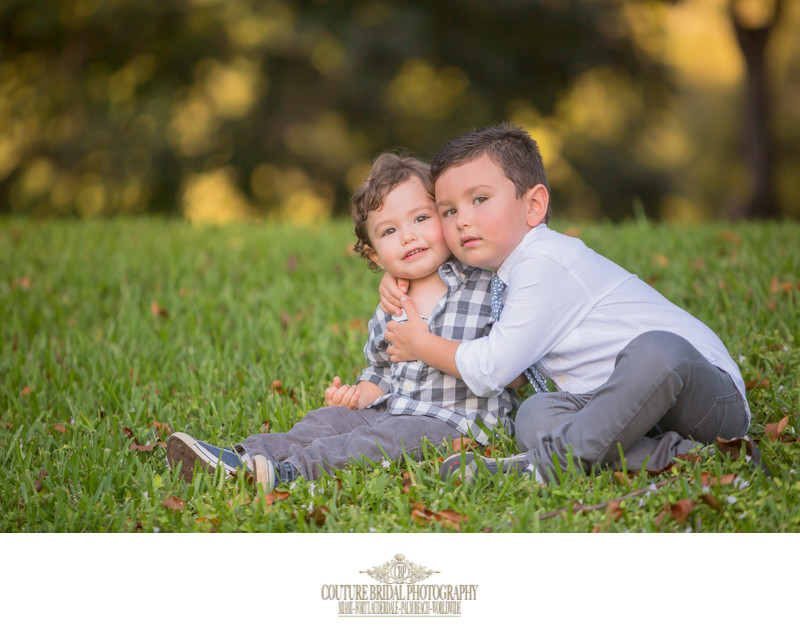 Fort Lauderdale Portrait Photographer Q & A
Where will we photograph our portraits in South Florida?
South Florida offers an enormous selection of locations for beautiful portrait photography sessions. Depending on the type of portrait session you're interested in, we can arrange for a boutique hotel suite for Boudoir sessions to historical gardens, such as Vizcaya Museum and Gardens. A popular choice for family and couples portrait sessions in South Florida are beaches and lush parks.
We can even arrange for studio time at many partner photo studios for fashion, glamour or seniors portraits. Furthermore, we can create a mini studio right in your office for corporate/formal portrait, headshot sessions for employees. Couture Bridal Photography is based in Fort Lauderdale, Florida so travel south to Miami or north to Palm Beach is easy for us. The best part is we come to you, and are primarily an on-location portrait photography studio allowing us to come to you!
Aren't you guys Fort Lauderdale Wedding Photographers?
Yes, we are Fort Lauderdale wedding photographers! Actually, we are one of the top three wedding photographers in Fort Lauderdale, top twenty in South Florida and recently rated among the top five in the State of Florida. That's an honor we don't take lightly. As professional wedding photographers based in Fort Lauderdale, portrait photography is right up our alley! Portrait photography is a major aspect of wedding photography, since we have to pose and direct couples throughout the wedding day. Add a bit of photojournalism to capture the wedding day as it progresses, through in constantly changing lighting, a tight schedule and inability to capture or create an image more than once and a portrait photographer is a wedding photographer!
As professional Fort Lauderdale based photographers specializing in wedding photography, we are more than adept at providing the portrait photography experience people throughout South Florida look for to document their lives and the ones they love most. Additionally, our studio manager Sandra Balzola, owner of Red Sand Studios is professional photographer who specializes specifically in portrait and boudoir photography. The combined experience of our photographers, reputation as the best photographers in South Florida based in Fort Lauderdale and our personalize service have made us the preferred portrait photographers of many ranging from past wedding clients to new corporate professionals looking for the perfect head shot.
Will you help us with wardrobe and makeup?
We will help you with any aspect of your portrait photography session during the planning session. We will help you choose appropriate colors, suggest the best times of day, recommend locations and we own a professional hair and makeup studio too! We go beyond the typical Fort Lauderdale portrait photography studio and deliver the most personalized photography you'll ever experience! When you work with us, we'll do everything possible to make your portrait photography session the most fun time for you and the ones you love.
Are there fees for Portrait Sessions outside of Fort Lauderdale?
We do not charge a fee for portrait photography sessions within 30 miles of Fort Lauderdale, Florida. Outside of 30 miles we charge a standard per mile fee. You are responsible for any parking, entry and photography fees certain locations might require. If there are any fees we already know about, well advice you of them during the portrait photography planning session. Otherwise any additional fees will be bill to you prior to releasing any images.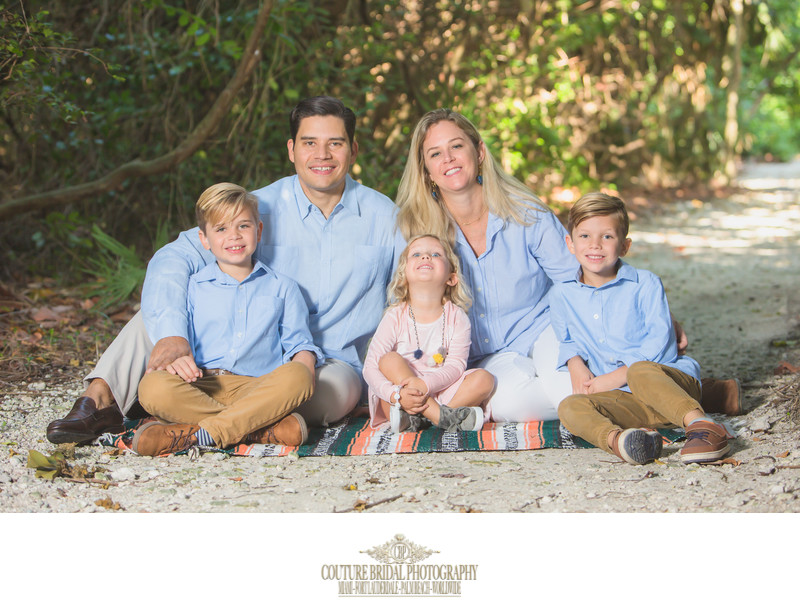 How to prepare for your portrait photo session!
Whether you're preparing for your first portrait session with our portrait photographers or even the 100th photo session, it can be a stressful experience. We put these tips together to help put you at ease, so you can look your very best. A simple regimen that includes a healthy breakfast, bath, or facial can help you de-stress and prepare for your portrait photo session. Read some of our tips below on how to prepare for your portrait photo session.
Sleep Well and Pamper Yourself
Before picture day make sure you're well rested, so 8 hours or more without interruptions. I know this is hard if you have children, but we recommend you try. Sleeping well reduces the chances of having puffy or red eyes. Our portrait photographers will make you feel at ease and and look your best during the photo session, so don't stress over the photography session and enjoy the fun experience of being in front of the camera! If you have arranged for hair and makeup to be on set, they'll also work to make you look you very best.
Arrive on time to you portrait session
To maximize the time we have together, leave a little early to avoid any unforeseen traffic delays. We allow up to a 15 minute late start if we have a shoot scheduled after yours to allow us to arrive on time for the next photo session. We can't go over our scheduled portrait session schedule with you. If you arrive late, your portrait session will conclude at the already scheduled portrait session time.
Portrait Photography Wardrobe Selection
Considering the multitudes of personal styles, wardrobe limitations, and a rooms full of opinions, it's not an easy task to get everyone on the same page when it comes to wardrobe selection for an individual, yet alone for an entire family for a portrait photography session. This is why we've created a list of best practices for our clients to help with outfit combinations that will look great (and not so great) in their portraits.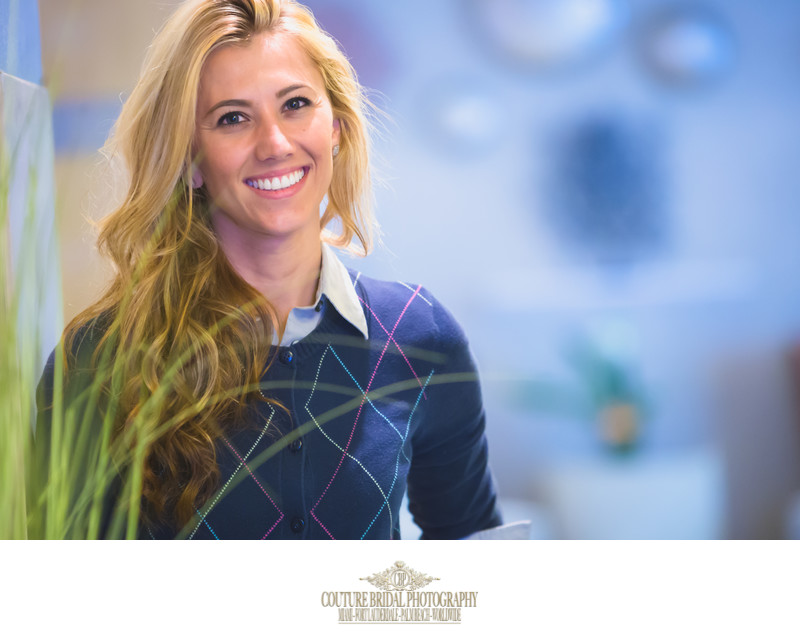 Here are some guidelines we share with our clients before their portrait session to help clear up any confusion about the wardrobe they should choose:
Choose Comfort Over Style!
Wear clothes that fit you well. If you're tucking, pinning, or squeezing into something, if your clothing rides up or down, shows sweat, shows underwear lines or bra straps, or wrinkles easily, don't wear it. These little things will show up magnified in portraits and can be extremely difficult to edit out of your photos.
Wear clothes that reflect your style and personality. Additionally to wearing clothes that fit physically, wear clothes that you also feel comfortable in psychologically. A portrait photography session isn't the best time to make a bold fashion statement or wear something you'd never wear in public normally. If you feel great, you'll look great.
Dress kids in clothing they love to wear. For family portrait photography sessions, dressing your kids in clothing that they love will keep them happy. Don't force children to wear clothes they don't like wearing. In addition, make sure your kids are well rested and fed. Bring some snacks, drinks and treats to keep kids happy. We always try to schedule family portrait sessions that include young children after nap-time to bring out the sweet, happy nature of your children.
Find Your Color Palate
Choose complimentary shades in the same family of colors. For family portrait sessions, husband and wife matching outfits will look dated. Find 2-3 complimentary colors and neutrals and stick to it.
Mind your neutral colors. When choosing neutral colors, choose for a brown tones for a warm color palette, or a gray tone for a cool color palate. Try to stay away from wearing bright white because it will act as a light reflector and will draw all the attention to whoever is wearing it in the portrait.
Some portrait photographers discourage the wearing of patterns entirely in portraits because they can overwhelm a photograph. We recommend patterns and pops of color for small accessories such as scarves, hair bands, belts, or hats. When used sparingly, patterns can add interesting texture to a portrait and can bring out the personality of the person wearing it. Additionally, some patterns can create visual effects in digital cameras, especially thin lines, stripe or herringbone patterns. If you're wondering, these visual affects are called Moire.
Consider Your Environment
Consider the environments color palate. One of the best ways to choose a color palate is to first determine if your portrait session environment has cool or warm tones.
Your attire should match the season and weather. I know we're in Fort Lauderdale and it's always hot, but we do get some cool days! After you've taken the color palate of your environment into consideration, think about clothing that makes the most sense for the environment we'll be photographing you in. Dress for the season and the time of day. If you're too cold or hot, it will show in photos, especially when there are children involved.
Consider where you'll be displaying your . Finally, think about where you'll be hanging you wall art. Consider the colors in your home or office and pick the season and outfits that match the color scheme, so when you order your portrait wall art and hang them on your walls, they'll look perfectly at home and add to surrounding décor.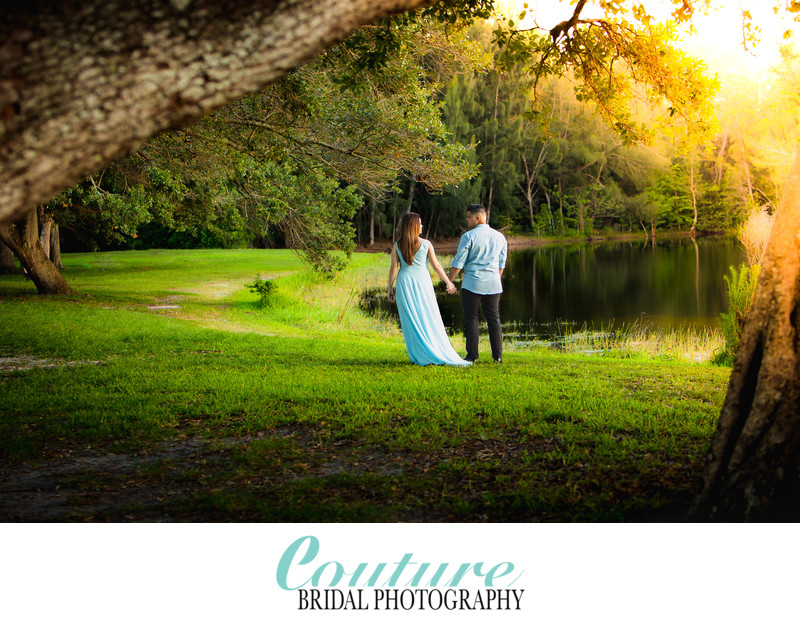 Portrait Session Wardrobe, Please Do not's!
Crazy colors and patterns
Please refrain from wearing neon colors. They tend to clash with one another/the background, they can alter skin tones, and create color casts on neutrals and skin tones.
Matching outfits
Matching family or couple clothing can look very dated and be extremely corny. Help us make you portraits timeless!
Distracting items
You want to avoid shiny articles of clothing, distracting jewelry or accessories such as sunglasses. Take off anything that doesn't add to the outfit, and empty your pockets to keep from wrinkling and bunching.
Branding
Avoid athletic sneakers, or distracting apparel with brand names. Avoid logos, characters, or words on clothing. You don't want to be a walking billboard.
Avoid wearing clothes with minimal coverage
Only show off as much shoulder, leg, or neckline, as your confident having in a portrait for a lifetime. If you do wear a sleeveless top, bring something to drape over your shoulders, like a shawl or blazer, just in case a photo calls for it, or it gets chilly. Exposed skin can easily become a focal point, so be mindful!
Makeup choices and application
Our makeup artists at Couture Bridal Beauty are magazine published professionals artists who will make you look your absolute best! For the most part, men don't need a makeup artist, but our team will hide blemishes and lightly powder you to make you look like a movie star. For the ladies, our makeup artists highly recommended since makeup for photo session is very different from your everyday makeup routine.
Photography lighting can wash makeup out and make you appear like you have little to no makeup on in photos. Additionally, some makeup contains zinc oxide and titanium dioxide for UV protection. This can cause your face to glow white in photos as the light is reflected back to the camera. Our artists use high-end makeups that offer UV protection with different ingredients, and know how to apply makeup that looks natural yet still shows up in photos taken with flash. We have expert makeup artists that will make you look natural and stunning at the same time. If you do not want a makeup artist and you feel comfortable at doing your own makeup. If you opt to apply your own makeup, make sure your makeup looks natural and isn't too heavy on the eyes or lips.
Hair styling choices
Our makeup artists can style your hair for you at the photo shoot location or at your home just prior to your scheduled portrait photo session. If you're planning on coloring your hair or getting a cut to hide grays and trim split ends, we suggest getting that done a few days prior to your photo session. Hair that is dry, brittle and split can show up in photos and it's not a great time for our portrait photographers and retouchers to remove. Make sure your hair is healthy and colored well, although roots can be corrected later in photoshop it never looks as good as having them done by our professional stylists. Men should style their hair in a manner that flatters them best and feels comfortable.
Retouching Naturally
Our portrait photographer specialize in natural editing and retouching. We also have a professional image retoucher on staff for intricate and detailed editing. This means we remove blemishes, shadows, stray hairs, background distractions and things our cameras might pick up that the human eye can't see. Every portrait photography experience with us includes retouching of your portraits before delivery. If you want customized retouching such as slimming and trimming, please let us know and we can make it happen!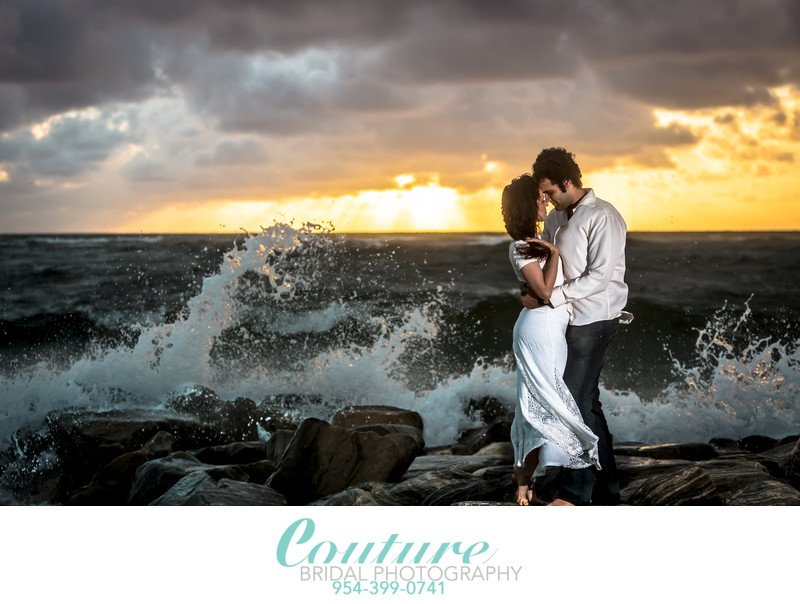 Best South Florida Photography Locations
As Fort Lauderdale portrait photographers, we are so very lucky to have so many amazing places to photograph our clients. Although we always recommend selecting a location of personal significance to them for their portrait session, many times they aren't aware of the beautiful photography locations South Florida has to offer.
Miami, Fort Lauderdale and Palm Beach offer couples, families, and individuals vast options to select from for their photography sessions. As Fort Lauderdale professional wedding and portrait photographers, choosing any one location as a favorite is hard. It's of if you aren't sure what location would be best for you. It's our job to help you select the perfect background based on your style, vision and particular needs. You'll be surprised to know that even though we've been around since 2008 and have heard of many locations. Theres many we've yet to work at. You might introduce us to a beautiful new location we haven't heard of or had the opportunity to photograph. In any case, Don't be afraid to go with your gut feelings, photos in your neighborhood, home or a favorite book store are always fun.
Vizcaya Museum & Gardens - Miami
Vizcaya is a spectacular location for any kind of portrait photography session. Located at 3251 S Miami Ave, Miami, FL 33129 this 43 acre patch of beautiful gardens, water features and mansion is truly a photographers treat. We've had the fortune of photographing many engagements, bridal, couples and family photos here. The only photography assignment we haven't had here yet, is a wedding. That's coming soon though! There is a fee for photography on the grounds. The fee is usually less expensive during the weekdays, with the weekend costing a premium. If you're looking for that old world romantic feel with a lot of variety, Vizcaya is a great choice for couples, seniors, engagement and bridal portrait photography sessions.
Ancient Spanish Monastery - North Miami
As the oldest building in the Western Hemisphere, the Spanish monastery is a treat for beautiful portraits in North Miami Beach. The cloisters within the Monastery are and add a distinct backdrop to any portrait session. Located at
6711 West Dixie Highway North Miami Beach, FL 33160 the Spanish monastery is perfect for couples, bridal, engagement, communion, Quince and family photos. The Monastery is also available for weddings that are spectacular. There is a $200 fee for 3 hours of photography on the grounds and inside the Monastery. If you want a beautiful backdrop, its well worth the investment. The building itself, the Monastery is set amidst a beautiful, tropical garden paradise.
Bill Baggs Cape Florida State Park - Key Biscayne
One of our favorite beach locations for portrait photo sessions is Bill Baggs Cape Florida State Park in Key Biscayne. Located at 1200 Crandon Blvd, Key Biscayne, FL 33149 this beach, it's iconic lighthouse and historic village is perfect for any kind photo session. There is a fee to get into the State Park and dealing with crowds can sometimes be an issue. We prefer to do any photography at this location during the week since weekends can make getting a great shot without anyone in the background a chore!
Gold Coast Railway Museum - South Miami
This vintage train museum in southwest Miami, is a beautiful location themed engagement sessions, couples portraits and bridal portrait photography. It's also right next to the Miami metro zoo which is great for family and children's portraits. When my kids were young they loved coming here because of Thomas the tank engine. The Gold Coast Railway museum does charge a fee for professional photography here. It's a real treat if you want a dated look or are just into trains.
Las Olas Boulevard - Fort Lauderdale
Tree lined streets, boutique shops, restaurants, a historical hotel overlooking the New River along with little alleyways for intimate photos, Las Olas is great for the modern couple or professional looking for a great place for portraits. Las Olas is kind of like a photo walk that requires a photographer with a keen eye to spot photo opportunities that abound in Downtown Fort Lauderdale. As Fort Lauderdale top portrait photographers, we always look to create the beautiful images using light as our guide, not the scene. Las Olas is a great place to walk around and have photos taken, especially for couples. Parking can be tough and special events take place so checking dates is crucial for a successful portrait photography session on Las Olas, Fort Lauderdale.
Tree Tops Park - Davie, FL
The 243 acres of this park includes open grassland, a natural lake with paddle boats for rent, a little dock, woodlands and children's play areas. Tree tops park in Davie is a great choice for portrait photography sessions in Davie Florida. We can create whimsical engagement photos, family photography and conceptual portraits here with a wide variety of options in a natural background.
Morikami Japanese Gardens & Museum - Delray Beach
Morikami Japanese gardens is a beautiful location for beautiful portraits. The lush greenery, asian inspired bridge and waterway make this a great location for any type of portrait. I've photographed engagement sessions, bridal portraits, maternity and family portraits with the great variety of backgrounds available. The best part is it won't cost more than your entry fee. The only thing is you have to wait for visitors to pass for clean backgrounds and you can't do any wardrobe changes. If you choose to pay a fee, you can enter the park for photography before official opening and have the Morikami Japanese gardens to yourself for 2 hours and wardrobe changes are allowed. Morikami is a great location for beautiful portrait photography.
Pompano Beach Pier - Pompano Beach
Just north of the Pompano Beach pier is a location perfect for beach and oceanfront portraits. The seagrass dunes lifeguard stands and pier in the background make for a fun location for family portraits, bridal portraits, glamour portraits, bridal portraits and engagement portrait sessions. Additionally, photos under the pier are fun romantic and add a little depth and texture to images.
Deerfield Beach Pier & Rocks - Deerfield Beach
The Deerfield Beach Pier and rocks to the south are my absolute favorite location for portrait photography in Broward County. The pier is perfectly placed among restaurants and small businesses along a great oceanfront boardwalk. To the south their are rock mounds create an amazing backdrop for any photo session. About 70% off my engagement photography sessions take place here and couples love it. I've also photographed many maternity and family portraits here that were spectacular. Deerfield Beach Pier and Rocks is especially beautiful at sunrise and I love getting up early. If you want amazing portraits on the beach, sunrise at Deerfield Beach is probably the most beautiful you'll find in Broward County.
Worth Avenue Palm Beach - Town of Palm Beach
Worth Avenue Palm Beach is one of the most popular spots for engagement, bridal and couples portraits in Palm Beach County. Nestled among beautiful mansions, you'll find Worth Ave. is truly a hidden gem. The architecture, greenery, fountains and ornate walkways mesmerizing. Named the wealthiest street in Palm Beach, this is the place for romantic engagement photography sessions and couples portraits that are walking distance from the beach and iconic clock tower. As the preferred portrait and wedding photographers in Palm Beach, we are routinely called upon to photograph celebrities weddings, special events and family portraits at the Breakers Palm Beach, Bethesda by the Sea Church and Findlay Galleries. I also know some secret locations for even more dramatic bridal and engagement portraits just a short drive from Worth Ave. for a treat and photos you won't see by anyone else!
What should we bring for our portrait photo session?
As a general rule of thumb bring shoes that are comfortable to walk in, between portrait locations if we plan on moving from place to place. You also want to bring water and some lipstick for all the kissing during bridal and engagement portrait sessions. Avoid carrying purses and bags and if planned an extra change of clothes for wardrobe changes. Florida gets extremely hot and humid, bring a small towel and ladies bring your blotting sheets to remove shine. Avoid high SPF makeup and dress for the occasion. Most portrait sessions tend to be casual, but if we are planning something more formal use thinner materials. You also want to bring cash and coins for meters where necessary for parking. Other than that be prepared to have fun and be creative.
Booking the Best Fort Lauderdale Portrait Photographers
The best way to book the best Fort Lauderdale portrait photographers is to use our contact page to send us your information, email or call us. We look forward to speaking to you about your portrait photography ideas and can't wait to show you the most exciting and fun portrait photography experience ever!
Other Locations we serve!
Brownsville, Coral Gables, Coral Terrace, Country Club, Country Walk, Cutler Bay, Doral, El Portal, Fisher Island, Florida City, Fontainebleau, Gladeview, Glenvar Heights, Golden Beach, Golden Glades, Goulds, Hialeah, Hialeah Gardens, Homestead Base CDP, Homestead, Indian Creek village, Ives Estates, Kendale Lakes, Kendall Kendall West CDP, Key Biscayne, Leisure City, Medley, Miami Beach, Miami, Miami Gardens, Miami Lakes, Miami Shores, Miami Springs, Naranja, North Bay Village, North Miami Beach, North Miami, Ojus, Olympia Heights, Opa-locka, Palm Springs North CDP, Palmetto Bay, Palmetto Estates, Pinecrest, Pinewood, Princeton, Richmond Heights, Richmond West CDP, South Miami, South Miami Heights, Sunny Isles Beach, Sunset, Surfside, Sweetwater, Tamiami, The Crossings, The Hammocks, Three Lakes, University Park, Virginia Gardens, West Little River, West Miami, West Perrine, Westchester, Westview, Westwood Lake, Boulevard Gardens, Broadview Park, Coconut Creek, Cooper City, Coral Springs, Dania Beach, Davie, Deerfield Beach, Fort Lauderdale, Franklin Park, Hallandale Beach, Hillsboro Beach, Hillsboro Pines, Hollywood, Lauderdale Lakes, Lauderdale-by-the-Sea, Lauderhill, Lazy Lake, Lighthouse Point, Margate, Miramar, North Lauderdale, Oakland Park, Parkland, Pembroke Park, Pembroke Pines, Plantation, Pompano Beach, Roosevelt Gardens, Sea Ranch Lakes, Southwest Ranches, Sunrise, Tamarac, Washington Park, West Park, Weston, Wilton Manors, Acacia Villas CDP, Atlantis, Belle Glade, Boca Raton, Boynton Beach, Briny Breezes, Cabana Colony CDP, Canal Point, Cloud Lake, Delray Beach, Glen Ridge, Golf, Greenacres city, Gulf Stream, Gun Club Estates, Haverhill, Highland Beach, Hypoluxo, Juno Beach, Juno Ridge, Jupiter Farms CDP, Jupiter Inlet Colony town, Jupiter, Kenwood Estates CDP, Lake Belvedere Estates, Lake Clarke Shores, Lake Harbor, Lake Park, Lake Worth, Lantana, Limestone Creek, Loxahatchee Groves Manalapan , Magnolia Park, North Palm Beach, Ocean Ridge, Pahokee, Palm Beach Gardens, Palm Beach Shores, Palm Beach, Palm Springs, Pine Air CDP, Plantation Mobile Home Park, Riviera Beach, Royal Palm Beach, Royal Palm Estates, San Castle CDP, Schall Circle, Seminole Manor, South Bay, South Palm Beach, Stacey Street, Tequesta, The Acreage, Watergate CDP, Wellington, West Palm Beach, Westgate CDP, Westlake
About Couture Bridal Photography
Elegant. Romantic. Timeless. We are a group of creative photographers in Broward County with a passion for storytelling. Founded in 2008, our studio has been recognized as the best Wedding Photographers in Fort Lauderdale and South Florida by various publications, websites, and groups. We'd love to meet with you anywhere in South Florida and show you our albums and other print photography products. We can also provide more information on our Wedding Cinematography and introduce you to our team!