BEST ENGAGEMENT PHOTOGRAPHERS IN FORT LAUDERDALE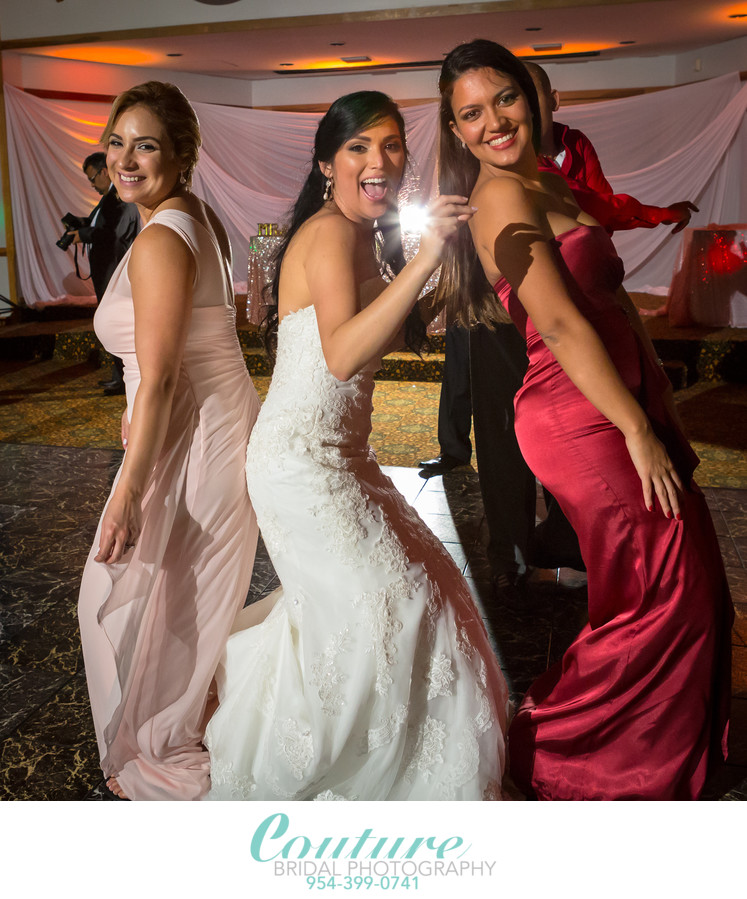 the best engagement photographers in Fort Lauderdale
Proposing to your loved one is one of the most special and exciting events that will take place in your lifetime. Following a marriage proposal most couples will schedule and engagement photography session to announce their engagement to family and friends. These engagement photography sessions are typically a more relaxed professional photography session consisting of portraits. These engagement photos will usually set the tone for upcoming planned wedding day and allow couples to get used to having their photos taken and working with a professional photographer.
Couples throughout South Florida choose Couture Bridal Photography for the best engagement photographers in Fort Lauderdale. As Fort Lauderdale's top rated award winning wedding photography studio, we are known for offering the best engagement photography sessions that are elegant, romantic and timeless.
As the best rated engagement and wedding photographers in Fort Lauderdale, we are the preferred photographers for couples planning a wedding worldwide. Couples planning their weddings in South Florida or destination weddings around the world book us for the most artistic story telling engagement and wedding photography in the United States. As one of the top 5 professional wedding photography studios in the State of Florida, we travel the US, Caribbean, Europe and South Pacific offering the best engagement photography from photographers in Fort Lauderdale, who are ready and willing to travel for the best engagement and wedding photography experience.
Best Locations for Engagement Photography in Fort Lauderdale
Fort Lauderdale offers a variety of locations for engagement photography with miles of beach front and beautifully lush county and state parks. Some couples opt for engagement photos taken at locations and downtown locations that are chic and stylish. By contacting the best engagement photographers in Fort Lauderdale at Couture Bridal Photography, planning and locating the perfect locations for engagement photos that match your personality will be an easy and stress free experience.
Best Times for Engagement Photography in Fort Lauderdale
The best times for Engagement Photography Sessions in Fort Lauderdale is sunrise or an hour before sunset. The rising sun over the ocean during a beachfront engagement session is one of the romantic scenes a couple can choose for an engagement session in Fort Lauderdale Florida.
Fort Lauderdale is on the east coast of Florida which allows for spectacular early morning sunrises with soft light which is the most flattering for beautiful pictures.
Couples who aren't early risers may opt for a late afternoon engagement session which also produces soft flattering lighting also known as "Golden Hour". Although the setting sun may not be visible, the lighting is soft and many colors ranging from Deep orange to bright pink are possible depending on the cloud cover and atmospheric conditions.
Important Considerations for the best Engagement Photography in Fort Lauderdale!
As the Best Engagement Photographers in Fort Lauderdale, it's extremely important that our future brides and grooms have the most amazing engagement and wedding photography experience. We aim to create the atmosphere and setting for the most exciting and fun photography experiences tailored to each couple. Our personalized approach to creating the best photography experience for our clients includes additional services we offer to enhance a couple engagement and wedding photography experience.
Brides to be are encouraged to schedule their initial bridal hair and makeup trial to look their best for their engagement photography session. This gives our brides to be an opportunity to try a look they have been considering and see how it looks on camera. Couples should contact Couture Bridal Beauty to schedule their trial and receive 10% off their engagement photography session.
We also recommend ordering a customized engagement album made with your favorite engagement photos as a sign in book. This beautiful Italian hand made album will be about 10 pages and make a perfect addition to the memories printed into your wedding album and become a set.
On the day of your engagement photography session we recommend bringing water and small towels to wipe away sweat depending on the time of year in South Florida.
ABOUT COUTURE BRIDAL PHOTOGRAPHY
Elegant. Romantic. Timeless. We are a group of creative photographers in Broward County with a passion for storytelling. Founded in 2008, our studio has been recognized as the best Wedding Photographers in Fort Lauderdale and South Florida by various publications, websites, and groups. We'd love to meet with you anywhere in South Florida and show you our albums and other print photography products. We can also provide more information on our Wedding Cinematography and introduce you to our team.




Location: 1 N Fort Lauderdale Beach Blvd, Fort Lauderdale, FL 33304.

Keywords: Engagement (174), Fairchild Tropical Botanic Garden, Miami (89).

1/1000; f/2.8; ISO 100; 200.0 mm.

Fort Lauderdale Wedding Photographer