PHOTOGRAPHER SERVICES IN MIAMI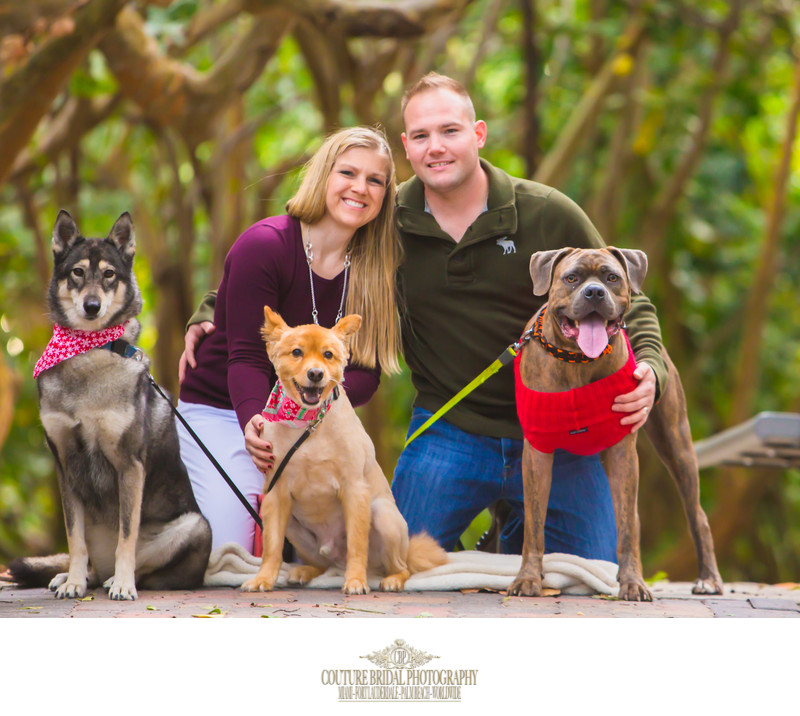 Professional Miami Photography Services for every aspect of your life
Whether you need professional head shots for your website, business card or online profile, to your wedding day, maternity photography and family portrait photography and everything in between, Couture Bridal Photography offers the best professional photography services by the top photographers in Miami Florida.
Couture Bridal Photography founded in 2008 by master photographer Alfredo Valentine, has become the most sought after professional photography studio in Miami offer the widest variety of photographer services throughout Florida and around the world. Best known for being one of the top wedding photography studios in the United States based in South Florida, we have expanded our photography services to encompass the everyday needs of Miami's residents and visitors.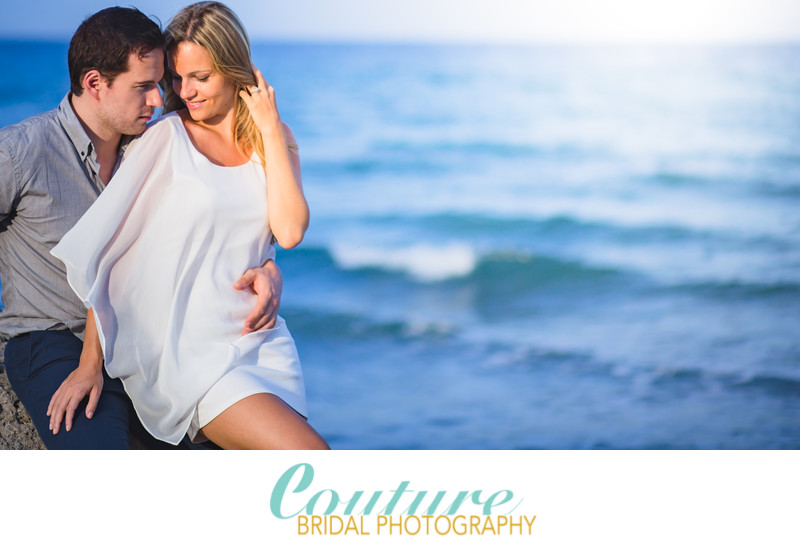 Engagement Photography
As the most celebrated photography studio in Miami, we are the most selected engagement photographers by couples planning to get married and seeking the most creative and romantic engagement photography in Florida. Our photography style allows couples to display their love, excitement and happiness for announcing their engagement and setting the tone for their future wedding date. We plan the perfect engagement photography sessions that are custom tailored to every couples vision, personality and preferred locations. No other photography studio in Miami offers our distinct photography approach, artistry and experience in Miami.
Wedding Photography
When you hire Couture Bridal Photography for your wedding day photography, you are choosing the most recognized wedding photography studio in the United States. As the best rated and preferred wedding photographers in Miami, we offer the most spectacular and story telling wedding photography throughout Miami and destination weddings worldwide. We have photographed weddings throughout Miami's most popular, exclusive and luxury weddings in Miami, Miami Beach, Coral Gables, Doral South Beach, Brickell and Key Biscayne.
Couples choose our wedding photography services for the boutique luxury wedding photography experience we consistently deliver to each our brides and grooms on their wedding day. Couples throughout Miami seeking the style and quality wedding photography enjoyed by celebrities can rest assured we are are the most preferred photographers for celebrity weddings throughout Miami, The Florida Keys, Broward County and Palm Beach.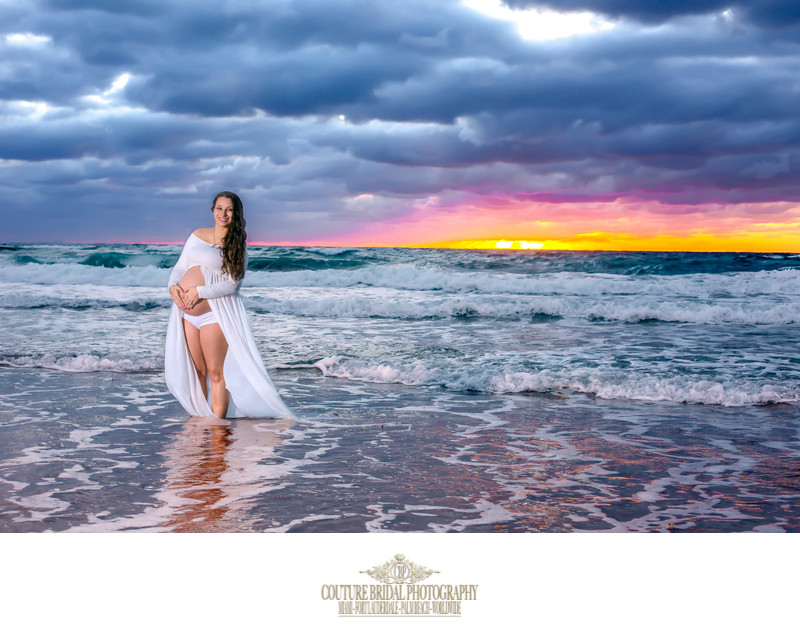 Maternity Photography
One of the most popular photography services we offer is maternity photography sessions throughout Miami. We provide fine art and illustrative maternity photography sessions on-location for the background and feel you want or in-home for a more intimate maternity photo session.
Maternity photography sessions are a great way to remember the experience of pregnancy, whether it's your first child or 5th. Every pregnancy is a special time in a woman life and maternity photography offers a first chapter to a childs life as they grow. Now your children can see where they began and one day remember their mother in her youthful happiest times, when they become adults.
Miami offers a wide variety of locations for maternity photography sessions from the beach to an abundance of parks, botanical gardens and historic gardens like Vizcaya. Our Maternity photography service started shortly after the founding of Couture Bridal Photography and it's first weddings. Couples we provided wedding photography services would call us asking if we provided maternity photography, of course we did and we soon became the photographers for your lifetime!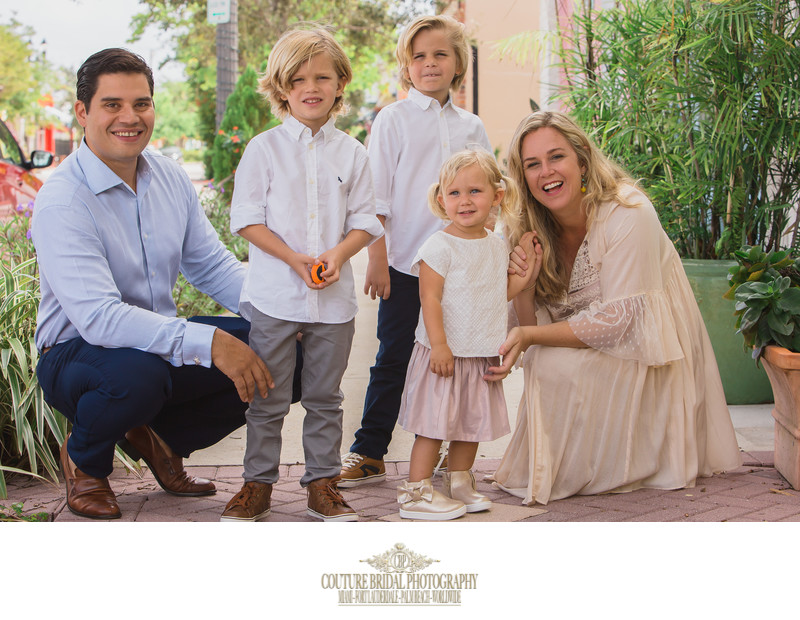 Family Portrait Photography
Now that we photographed your engagement, captured your wedding day and were their for your first child, it's time for your yearly family portrait photography session. We want to be your photographers for life, documenting every special occasion and year in your beautiful families journey.
Our family portrait photography services are custom tailored to meet your specific family needs. We help you plan wardrobe and location for a fun and exciting experience for every member of the family, even the little ones. Family portrait photography sessions are great right before the holidays to create holiday cards, family heirlooms or just to document the family as the children grow older.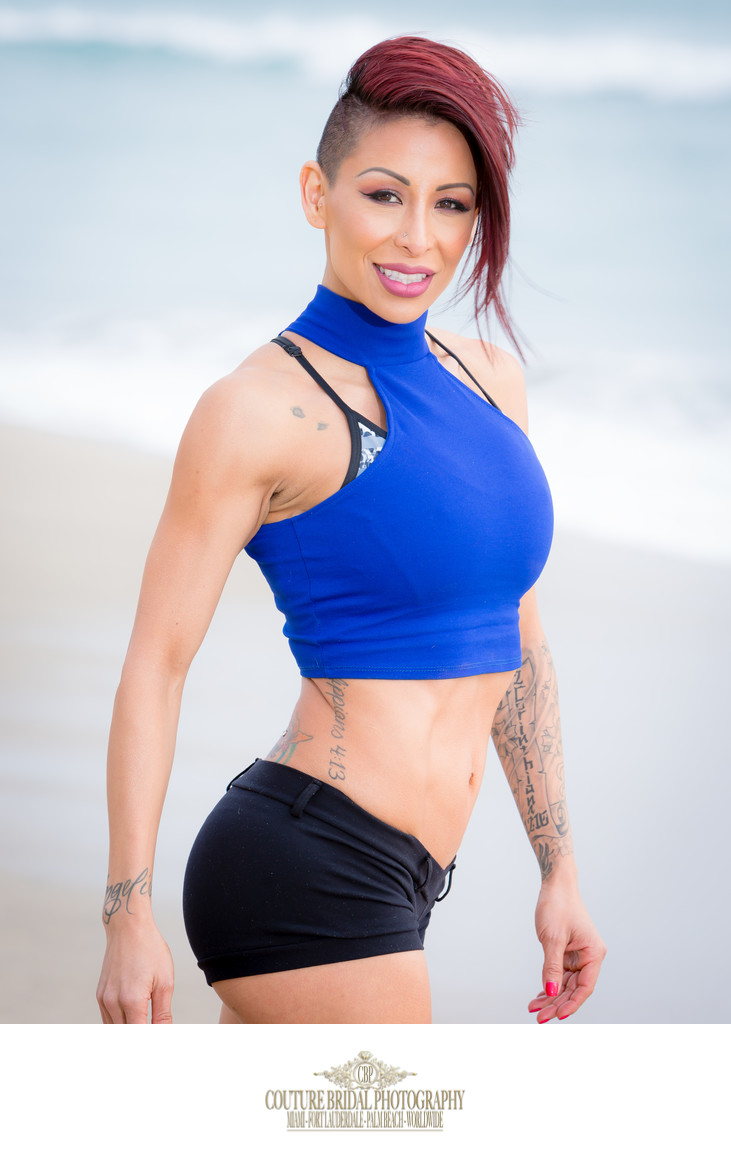 Portrait and Head shot Photography
Whether you need professional head shots for business cards, your website or marketing purposes, we can provide you with the best portrait and head shot photography services in Miami, Florida. We can provide corporate head shot photography sessions on-location, in your office or anywhere you choose for the perfect photo that will help sell you and your services.
We also offer exceptions glamour, fashion and boudoir photography services for those looking to create images for casting calls, calendars, websites or for no reason at all. You might also be interested in lifestyle portrait photography sessions that are perfect for creating images to use in social media and online dating profiles. Our professional portrait and head shot photography services can increase your sales, views, and impressions by over 150% over non-professional photos.
Ultimate Photography service Provider in Miami
As you can see, we offer a vast variety of professional photography services in Miami Florida. As the top rated miami professional photographers, we are waiting to create the next amazing image during your wedding day or for your online marketing. We will work with you to create the perfect image that is vibrant, has depth and delivers the message you want to send.
ABOUT COUTURE BRIDAL PHOTOGRAPHY
Elegant. Romantic. Timeless. We are a group of creative photographers in Broward County with a passion for storytelling. Founded in 2008, our studio has been recognized as the best Wedding Photographers in Fort Lauderdale and South Florida by various publications, websites, and groups. We'd love to meet with you anywhere in South Florida and show you our albums and other print photography products. We can also provide more information on our Wedding Cinematography and introduce you to our team.




Location: 3251 SOUTH MIAMI AVE. MIAMI FL. 33129.

Keywords: Broward County (300), Deerfield Beach (55), Fashion Photography (2), Lifestyle (30).

1/200; f/13.0; ISO 100; 73.0 mm.

Fort Lauderdale Wedding Photographer