WEDDING PHOTO ALBUMS
Couture Bridal Photography is an Exclusive supplier of GraphiStudio Photo Albums in South Florida.
We offer the most customizable wedding albums in the world exclusively through Graphistudio. Our mission when creating your photo album is to create the most personalize piece of art you will every own. I will work with you each step of the way as we choose covers, papers, images and layouts to design an album that is a reflection of your love and personality. Together we will create the most important heirloom you will every own to display, reflect and reminisce the most special moments of your wedding day.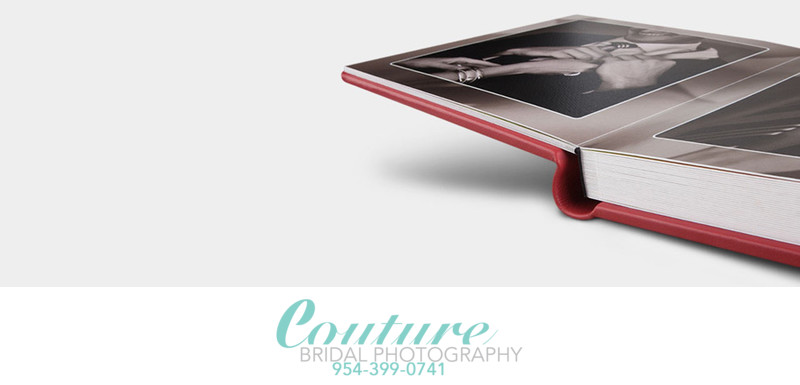 GraphiStudio albums are lay flat allowing for spectacular 2 page spreads of your wedding images throughout the album. Each book is bound by hand in Arba, Italy. A variety of fabrics and materials can be chosen for the cover and spine your album. There is also a vast selection of paper and print options, giving you total control over the look and feel of your custom personalized wedding album.
Graphistudio Photo Album Models
Original Wedding Book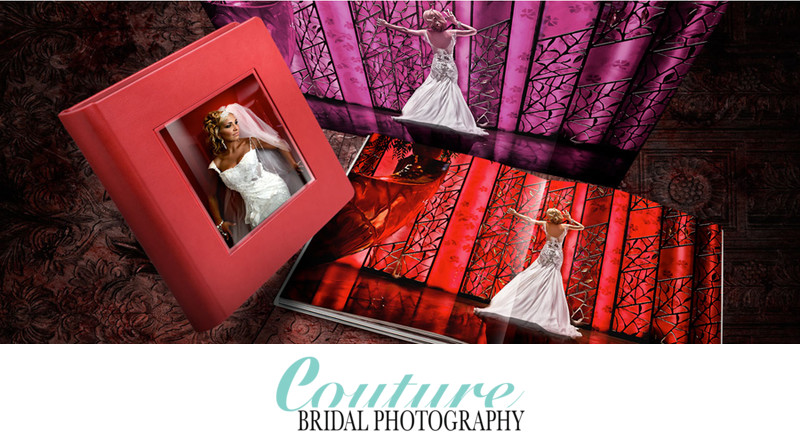 The Original Wedding Book is still the most popular option for brides and grooms. This photo album has the most cover options (Leather, Metals, Crystal Glance and Fabrics), Paper options (Paper Types, Thickness), and album shapes and sizes.
Young Book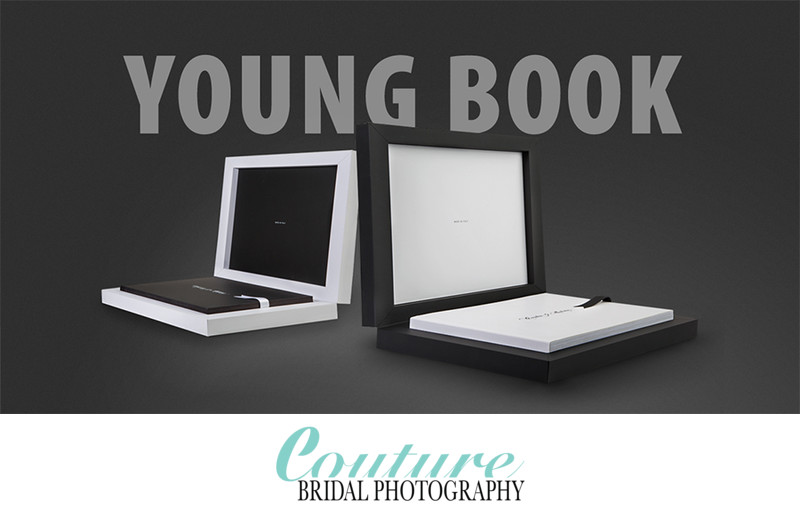 The Young Book is the 2nd most popular wedding album in GraphiStudio's line up. The Young Book album is customizable album in its own box. The box and book are completely customizable with a variety of materials to create a personalize heirloom wedding album.


Digital Matted Album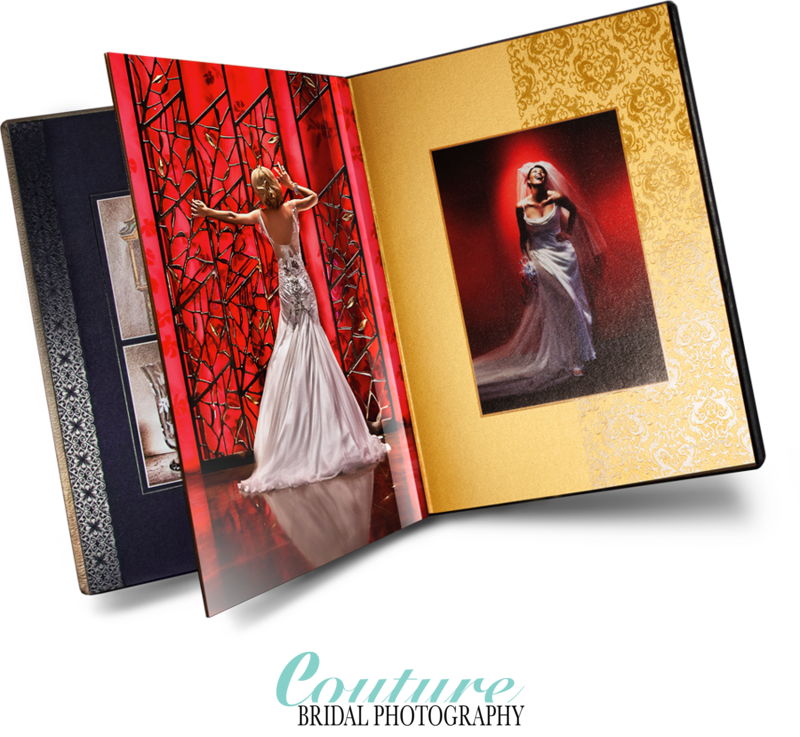 The Digital Matted Album is the premiere industry leading Wedding Album. This wedding album uses art mats and allows for multiple paper types within the same book. Additionally, translucent pages can be added and embossed. This is the ultimate wedding album and most pleasing to the senses.
Wedding Album Paper thickness Options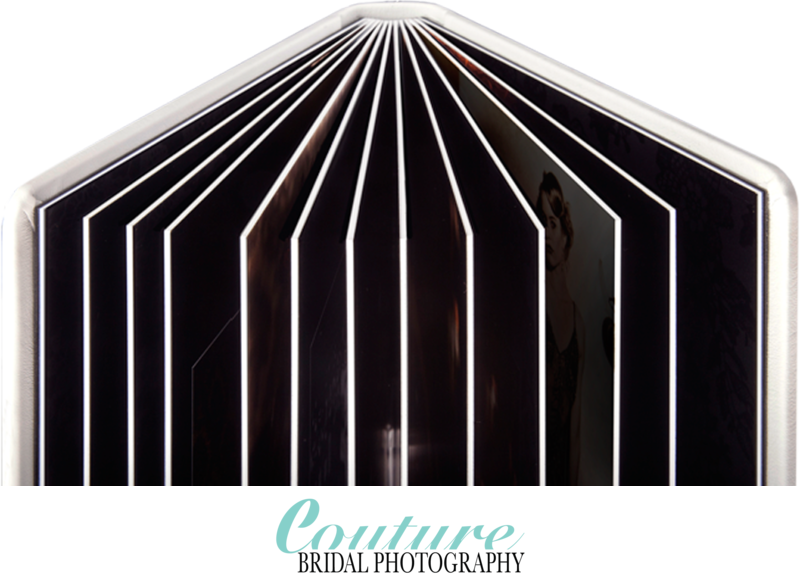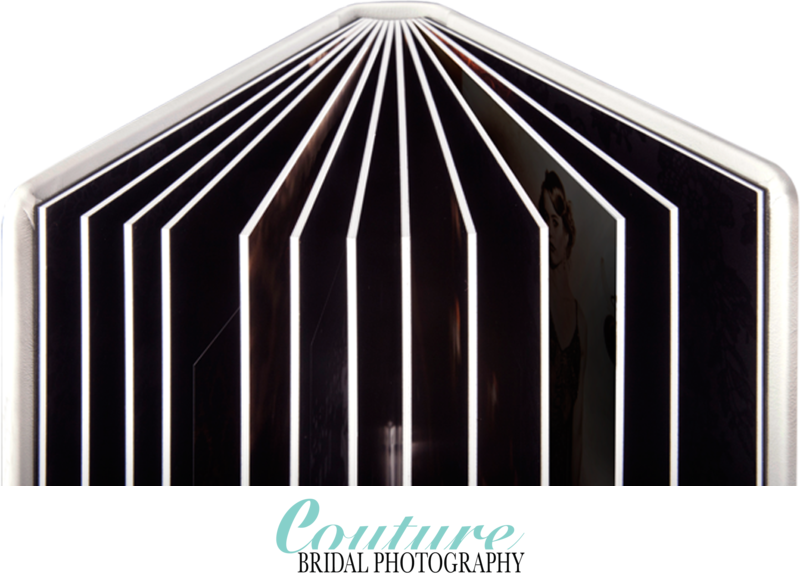 Contacts Us!
Contact us or email us at CoutureBridalPhoto@gmail.com
or Call us using any of our South Florida Phone Numbers!
Palm Beach County +1(561)292-0081
Broward County +1(954)399-741
Miami & Florida Keys +1(786)538-2017
or use the form below to schedule a complimentary wedding photography consultation and quote.