FAVORITE ENGAGEMENT PHOTOS
Educating brides and photographers about the art of photography and photographing a wedding
As the leading wedding photography studio in South Florida specializing in wedding photography, we love to educate our future brides and grooms. This overview on photography and the art of photographing a wedding helps everyone have a better understanding on the importance of choose a professional and qualified photographer for their wedding. For a couple planning a wedding, choosing a wedding photographer can be one of the most challenging aspects of their wedding planning and by far the most important. The wedding photographer is the one wedding vendor a couple will spend the most time with leading up to the wedding day and beyond. You will communicated with your wedding photographer about every aspect of your wedding leading up to your wedding day and continue to communicate with them long after your wedding day has passed.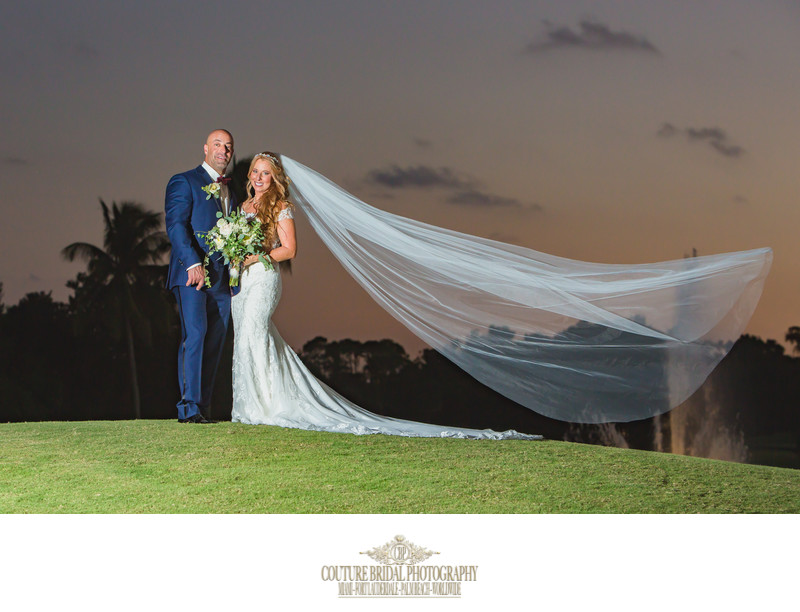 One of the main reasons for educating people on photography and the art of wedding photography is the influx of individuals advertising as "wedding photographers" when they are really just amateur photography enthusiasts attempting to finance their hobby by offering wedding photography services. The technology of cameras have increased to the point that unless you have a trained eye, you can't tell the difference between a professional grade full framed high megapixel camera and a consumer grade enthusiast cropped frame camera. Although any camera in properly trained and experienced hands would suffice, most individuals you'll find advertising as photographers lack the knowledge, skills and experience to deliver true professional photography.
So please read and learn more about photography and most importantly the art of wedding photography. Whether you are an up and coming amateur learning photography or a bride or groom searching the internet for a wedding photographer, the following will help you better understand the importance of photography and the role a professional photographer plays during the coarse of your wedding planning and wedding day.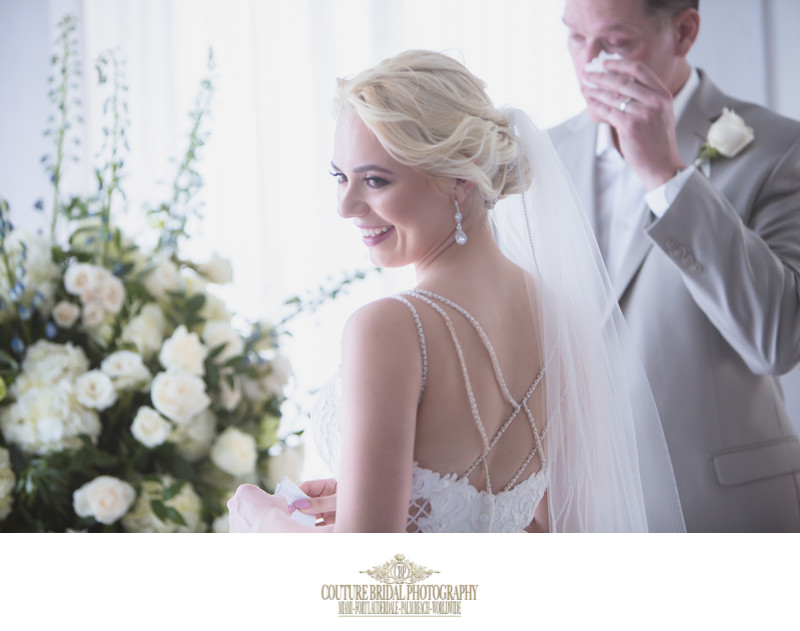 The history of wedding photography overview
The practice of wedding photography has evolved and grown since the invention of the photographic art form in 1826 by Joseph Nicéphore Niépce. In the earliest days of photography, the majority of couples of more humble means did not hire a photographer to photograph the actual wedding. Until later in the 19th century, most people wouldn't pose for wedding photos during a wedding. Typically, they would pose for a photo in their best clothes before or after a wedding. It wasn't until the late 1860s, couples began posing for a photographer in their wedding clothes or sometimes even hire a photographer to come to the wedding venue.
Due to bulky equipment and lighting issues, wedding photography was mostly a studio practice for the majority of late 19th century. As technology improved, wedding photography became more popular, yet many couples might only pose for a single wedding portrait. As wedding albums began to become more commonplace towards the 1880's, the photographer would sometimes include a photo of the wedding party in albums.
At the beginning of the 20th century, color photography started to become available, although it was still very unreliable and extremely expensive, so the majority of wedding photography was still produced in black and white film and prints. The idea of photographing the wedding "event" started to gain more popularity after the Second World War. The invention of film roll technology and improved lighting tools available with the invention of the flash bulb allowed photographers to show up at a wedding to photograph it then sell the photos later. In spite of the low quality photographs at the time, competition forced studio photographers to start photographing weddings on location.
In the beginning, studio photographers would have to transport a lot of bulky photography equipment, which limited their ability to record an entire wedding. So, even so called "candid" photographs were often staged after the wedding ceremony. In the 1970s, with more modern photography equipment and a new approach to photographing a complete wedding began to evolve into what we now recognize as the "Documentary photography" style of wedding photography.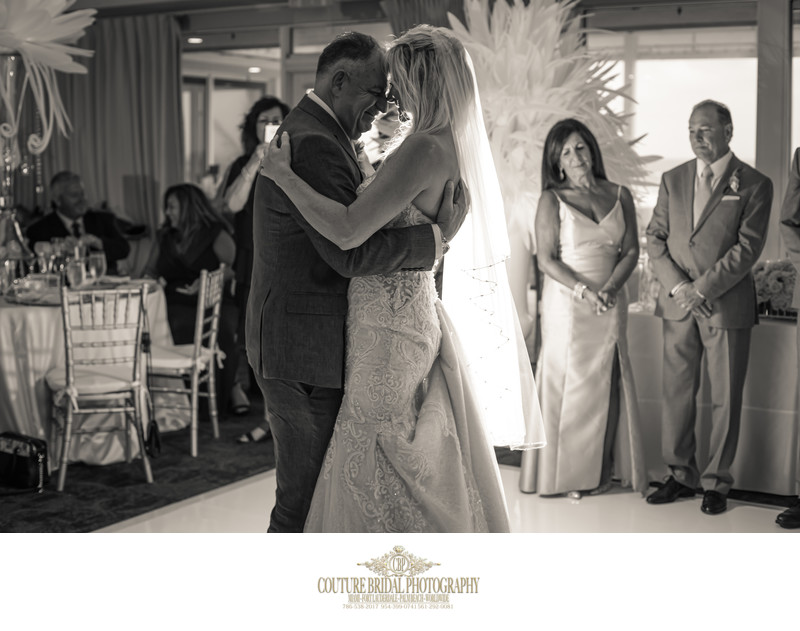 What does is take for a photographer to learn the art of wedding photography?
To become a photographer that has a firm grasp to the art of wedding photography requires many years of practice and training under a variety of various lighting conditions in a fast paced environment. Beyond working with various lighting conditions, it's important to have an exceptional understanding of the type of light you are working with. Whether a photographer is working with harsh lighting, directional lighting, the color of light. More importantly it is important to understand how to harness and control shadow, since much of what you cannot see, it what makes a compelling and spectacular photo.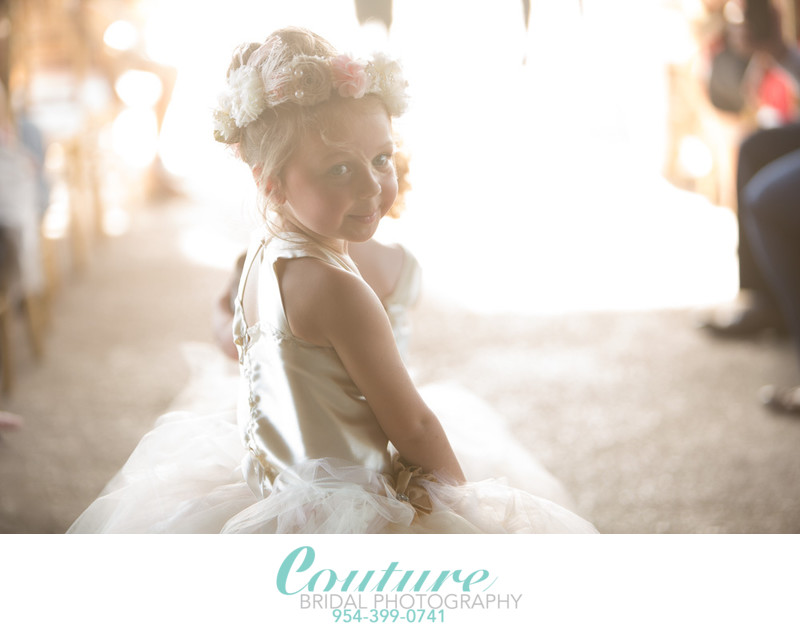 Another very important skill required to be a proficient wedding photographer, it being able to accurately anticipate when special moments will take place throughout a wedding day. While many beginner and amateur photographers will require a "shot list" to make sure they capture all the important photos a couple would want, an experienced professional photographer with a firm understanding of wedding photography will pay attention and be in tune with everything around them capture any moment that will take place. It requires hundreds of weddings in order to learn how and when to anticipate a moment during a wedding day, regardless of the kind of wedding. A professional photographer with a firm understanding of the art of wedding photography will have the ability to anticipate special moments during an indian wedding, vietnamese wedding, chinese wedding or any secular or religious wedding.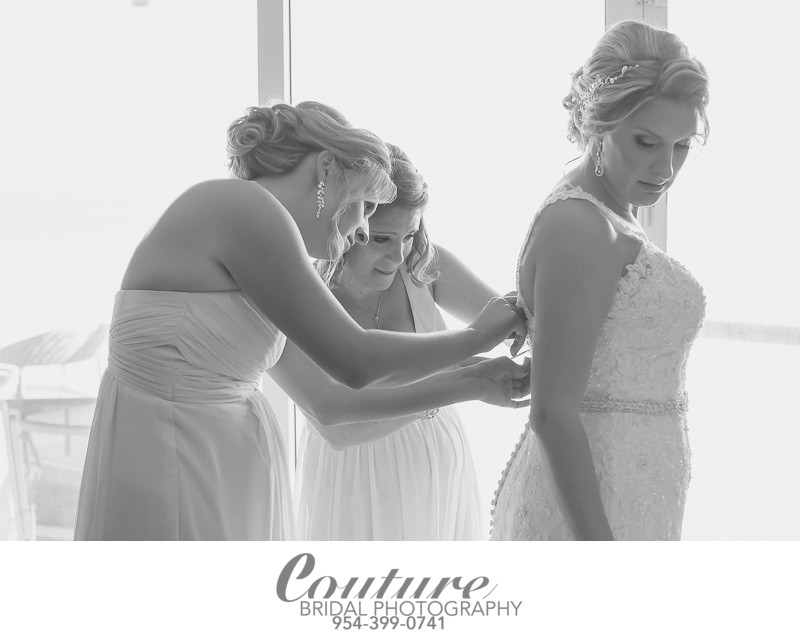 What kind of equipment does a photographer need to photograph weddings artistically?
The equipment a photographer needs to competently photograph a wedding artistically depends very much on the type and size of wedding they will be photographing. Another factor in the choice of equipment is the lighting that will be encountered during different parts of a wedding. The lighting a photographer might have to work with can vary from dimly incandescently lit rooms in a hotel sweet with little window light to bright sunny skies for the bridal portraits during cocktail hour. Wedding receptions tend to be dimly lit with various colored accent lighting provided by most DJ's. All these light conditions require a photographer to be properly prepared to light any situation properly, adequately and appropriately.
A professional wedding photographer should have the minimum listed equipment below:
2 professional full frame cameras
lenses to cover from at least 24mm to 200mm
4 speed light flashes with controllers for off camera flash
4 nightstands to hold flashes
rechargeable batteries to last a whole day
multiple charged camera batteries
OTC gels to match incandescent lighting with sunlight balance
Memory cards to cover several weddings before being deleted and reused
These items above are the minimum a professional wedding photographer should have with them at any given wedding. Multiple cameras are necessary in case of failure during the course of the wedding day.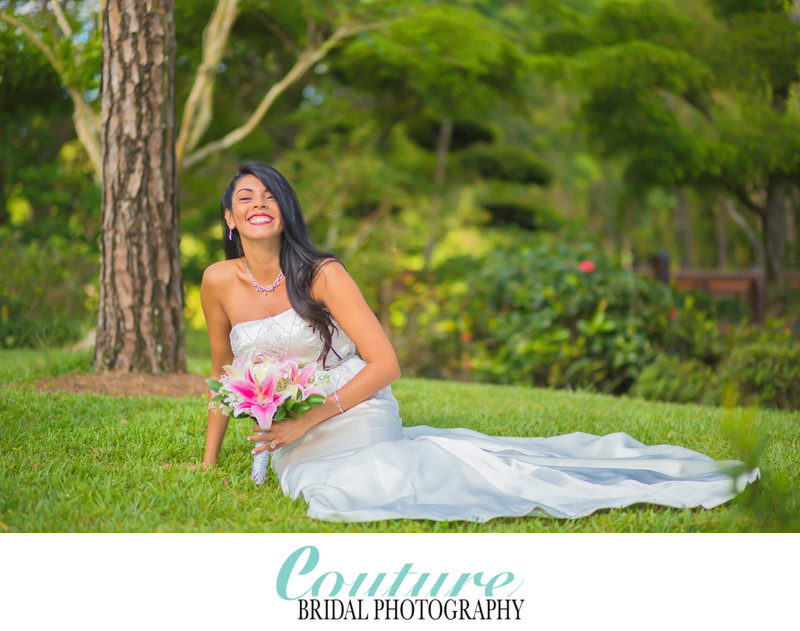 How to choose the best wedding photographer in Florida for my wedding?
One of the best ways of finding the perfect wedding photographer is to contact us first. Our unique and distinct style of artistic wedding photography is favored by 90% of the couples getting married in Miami, Fort Lauderdale and Palm Beach. As the most preferred South Florida wedding photographers, we are routinely requested to photograph weddings in New York City, Long Island, Los Angeles and Charleston South Carolina. We also photograph weddings around the world in the most exotic destination wedding locations for couples, who simple want the best wedding photography.
The first thing you want to do when choosing a wedding photographer is examine their portfolio thoroughly while paying attention to consistency. You want a photographer who has a thorough understanding of the art of wedding photography who has a consistent capture and editing style. Another request you should have for a wedding photographer is to see a complete wedding from beginning to end.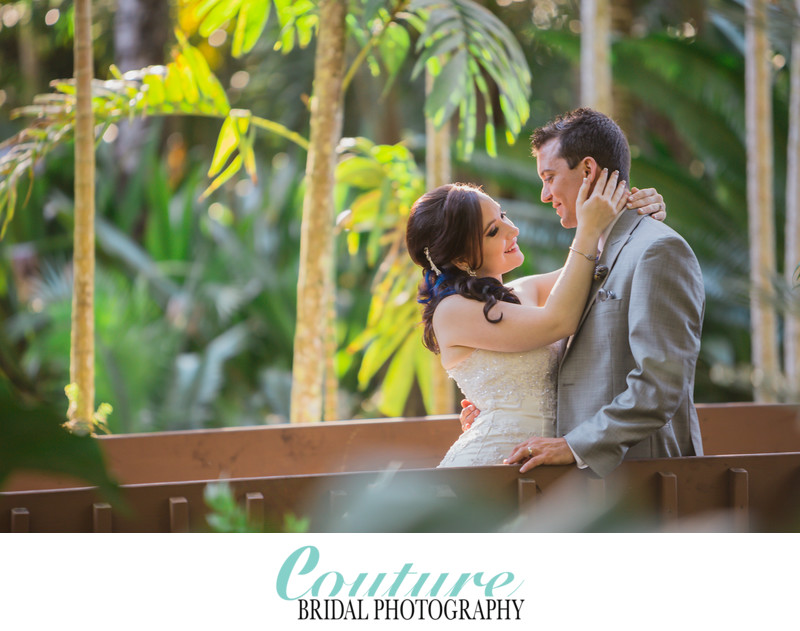 Some other questions you should ask is the kind of equipment they use and their ability to work with dimly lit areas, adverse weather and changing light conditions. You should also ask how they back up their images and what they use to edit. Additionally, what should be at the top of this list, is how much experience do they have photographing weddings and if it's their primary focus.
The photographers at Couture Bridal Photography are skilled, educated and experienced in all forms of photography and we offer various photography services outside the realm of weddings, but we are primarily focused on wedding photography and specialize in the art of wedding photography.
ABOUT COUTURE BRIDAL PHOTOGRAPHY
Elegant. Romantic. Timeless. We are a group of creative photographers in Broward County with a passion for storytelling. Founded in 2008, our studio has been recognized as the best Wedding Photographers in Fort Lauderdale and South Florida by various publications, websites, and groups. We'd love to meet with you anywhere in South Florida and show you our albums and other print photography products. We can also provide more information on our Wedding Cinematography and introduce you to our team.

Location: 1 N Fort Lauderdale Beach Blvd. Fort Lauderdale, FL 33304.

Keywords: Beach (107), Engagement (152), Naples (13), Naples Pier (10).

Fort Lauderdale Wedding Photographer