FAVORITE ENGAGEMENT PHOTOS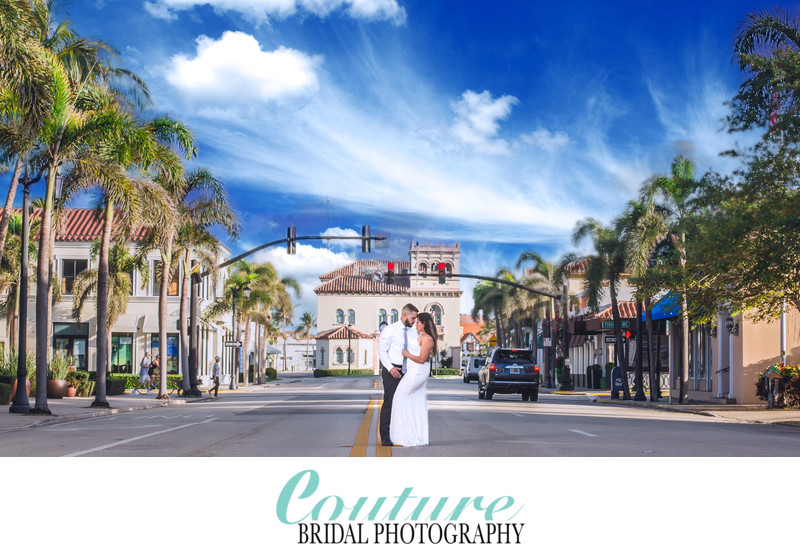 Magical Engagement Photography leads to spectacular wedding photography in Palm Beach
Worth Avenue is known as the wealthiest street in Palm Beach. It is located on the island of Palm Beach. Along Worth Avenue, you will find the streets lined with high end luxury stores catering to the wealthy residents and visitors to the Town of Palm Beach, Florida. Some of the stores you'll find ate Tiffany's, Hublot, Louis Voutton and Findlay Gallery. The streets and architecture along Worth Avenue and its proximity to the Beach make engagement photography and wedding portrait photography sessions a fun, exciting and spectacular experience.
Engagement Photography Locations
When I meet my clients for engagement sessions along worth Avenue, I always try to schedule for an early morning sunrise or evening sunset on a Sunday. The reason for this is parking being easier to find, less parking restrictions and less foot traffic. There are a lot of luxury retail locations along Worth Avenue, so during the week can be challenging for nice engagement photography.
I also make every attempt to meet my couples and begin their engagement session at Esplanade Mall located at 150 Worth Ave. There is a beautiful curved stairway and for couples who need or want a coffee or bathroom, there is a Starbucks located here as well. Once we finish using the malls stairs, I take my couples west along Worth Avenue to some world famous iconic sites and locations many photographers don't even know about. As we head west well do some photos at the Living wall at the corner of Worth Ave and County line road. Couples love the green living wall and ornate marble benches we use for portrait photos.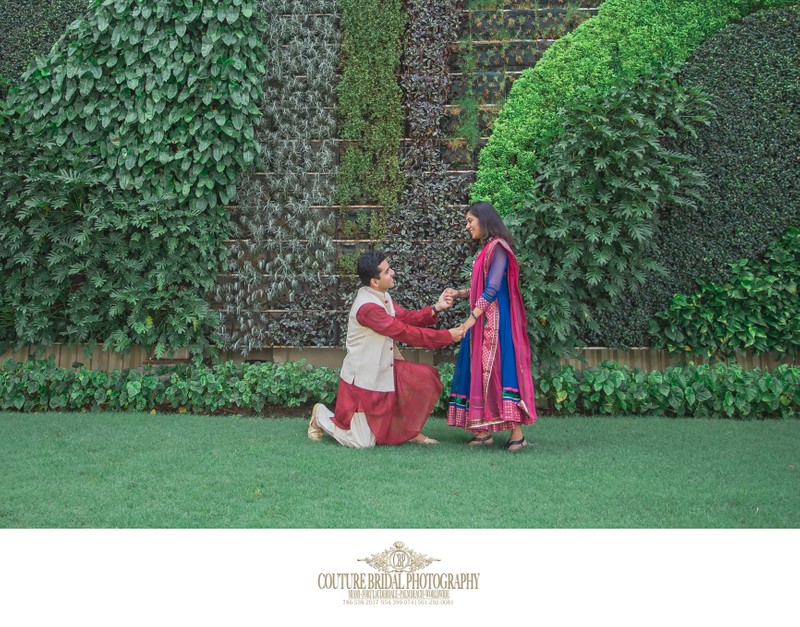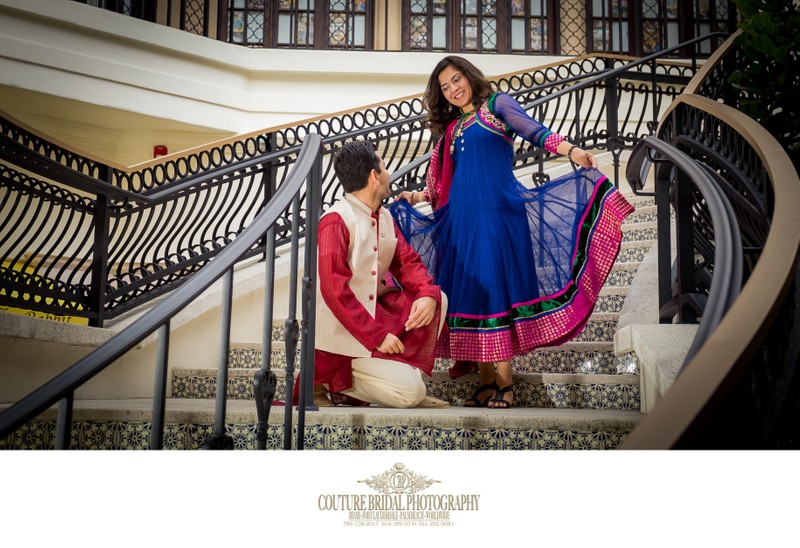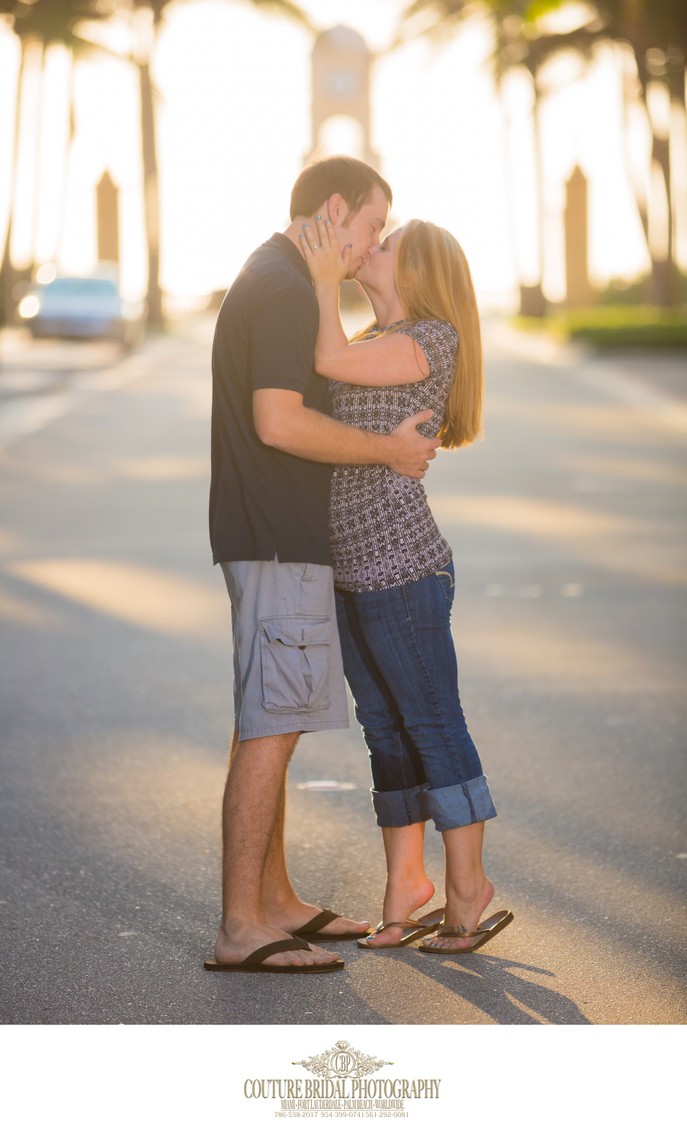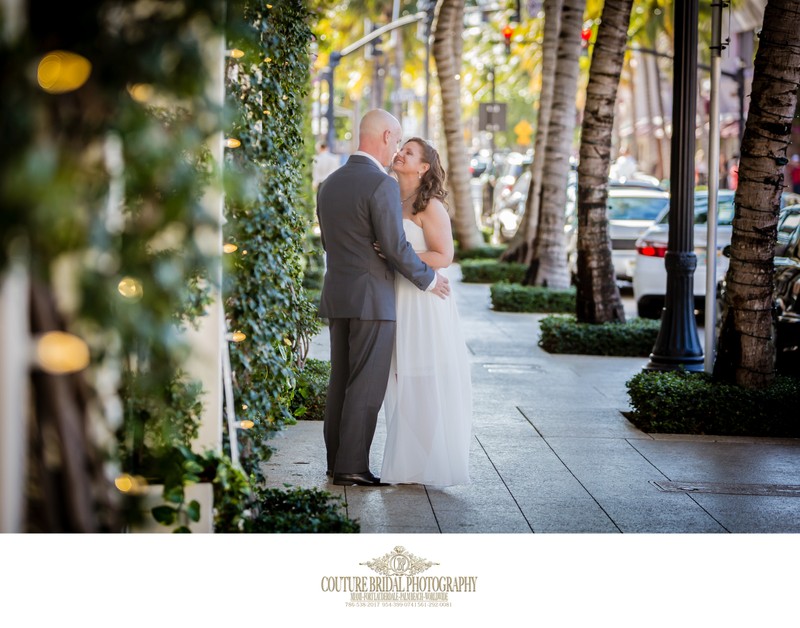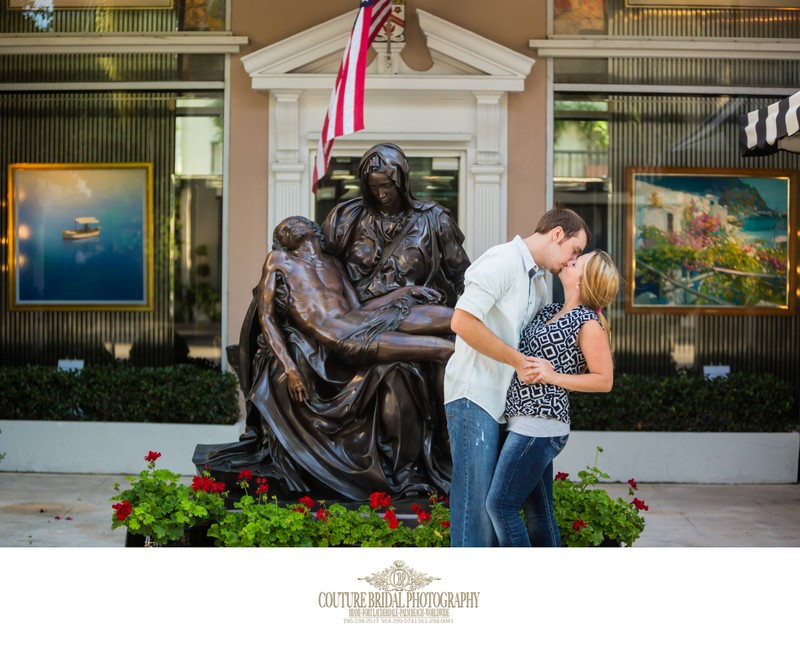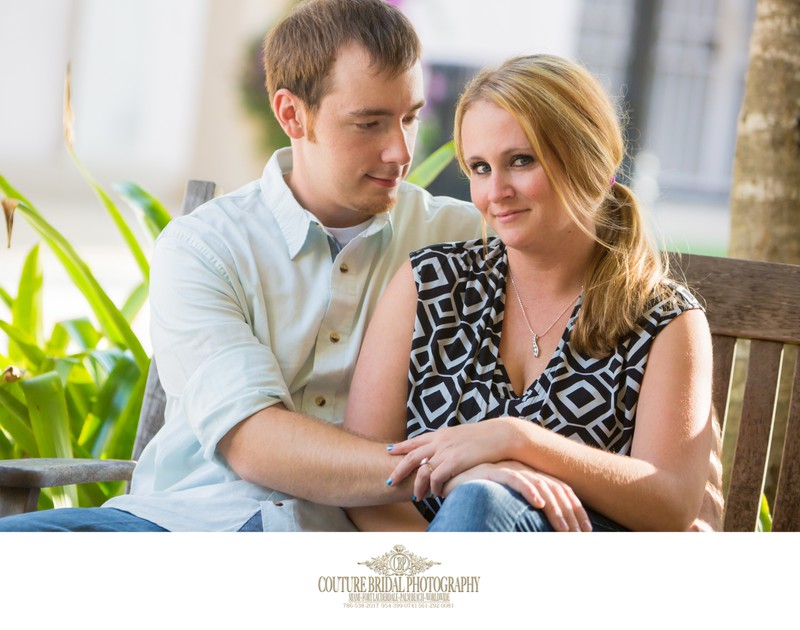 These images above are engagement photos taken along Worth Avenue between Ocean Avenue and County line road. Esplanade mall, the exterior of Saks 5th Ave. and even the street with the world famous Worth Avenue clock tower provide beautiful backgrounds for amazing engagement photos. I also bring couples here for bridal and wedding portraits when photographing weddings at the Colony hotel and world famous Breakers resort. The colony is located around the block from Worth Avenue and The Breakers is about 3 miles north on County Line rd.
Moving west along Worth Ave, I take my couples toward Jimmy Choo, located at 244 Worth Ave, Palm Beach, FL 33480, where we find walk ways behind the buildings for intimate and romantic photos. This walk way called via amore leads to hidden gardens and an antique fountain that couples love using for their engagement pictures. In the same area there are ornate gates and breezeways that lead back to Worth Ave. Photographing engaged couples along Worth Ave. is always fun and exciting for my future brides and grooms and always different. Photographing newlyweds are also a fun experience as well.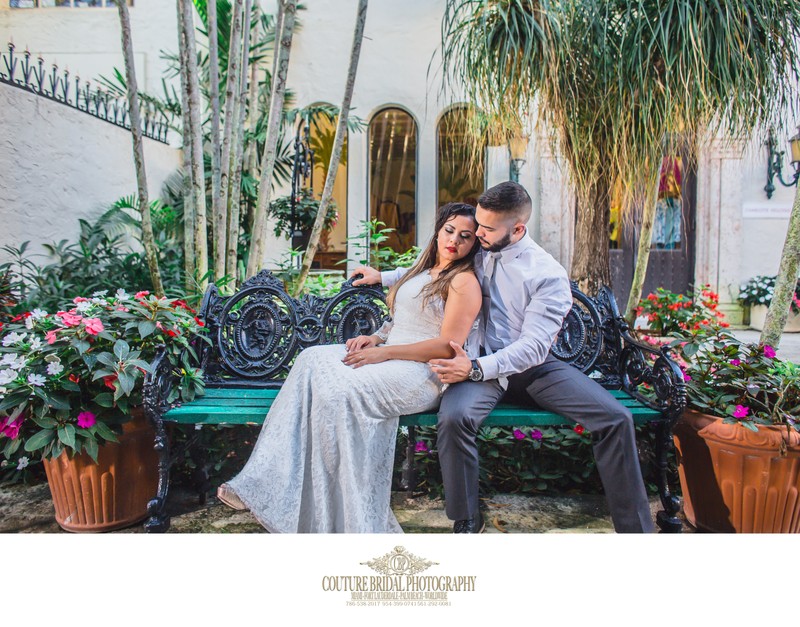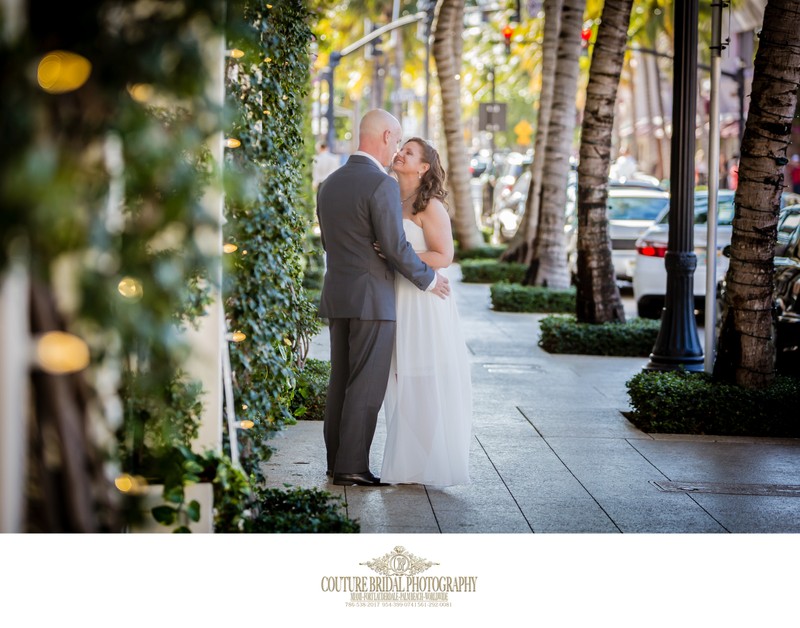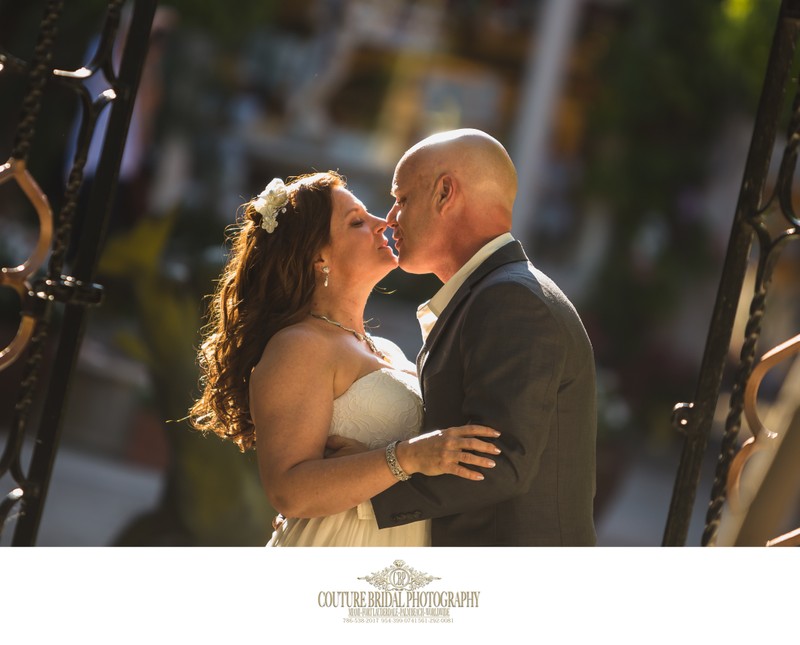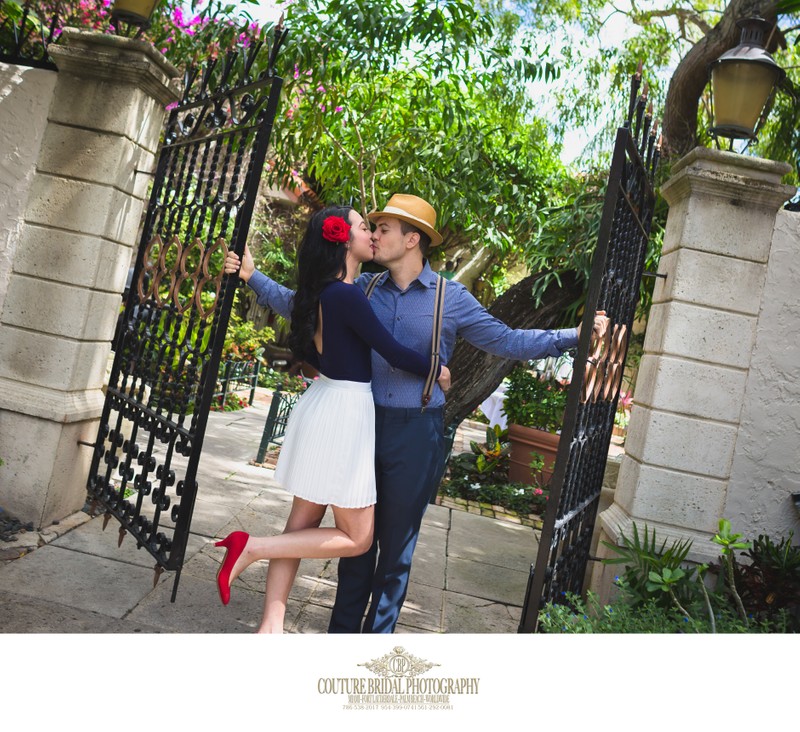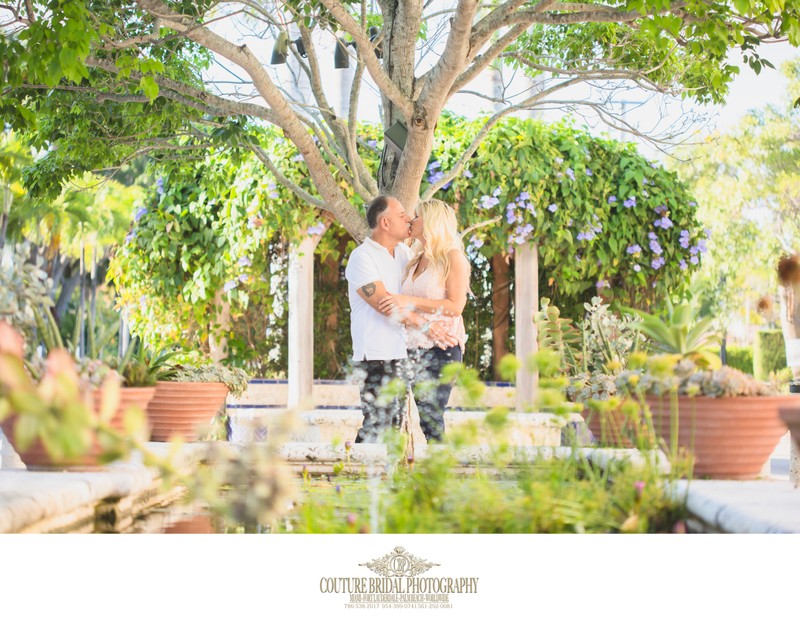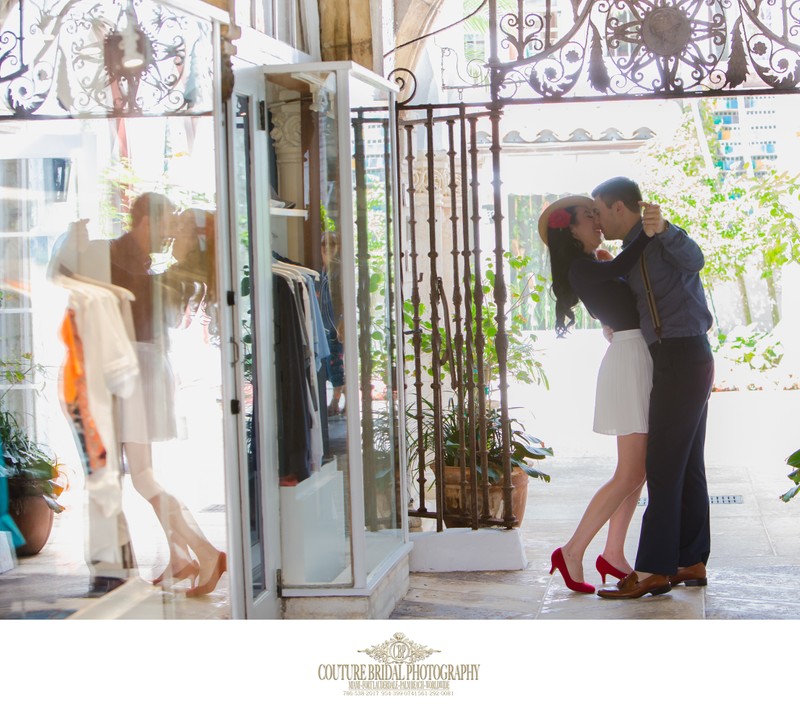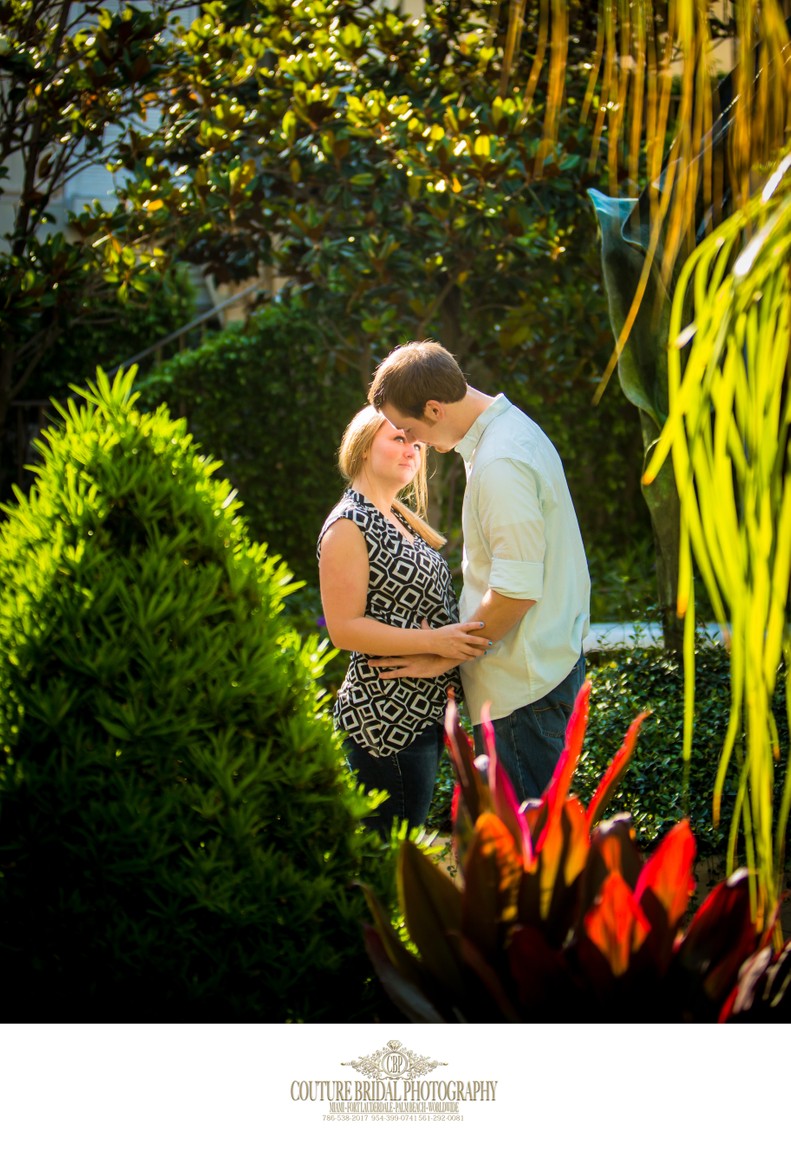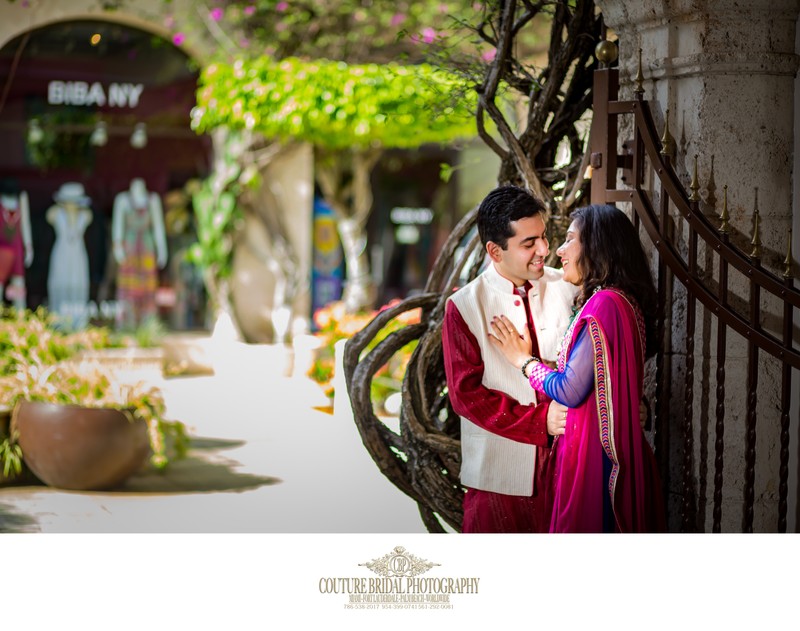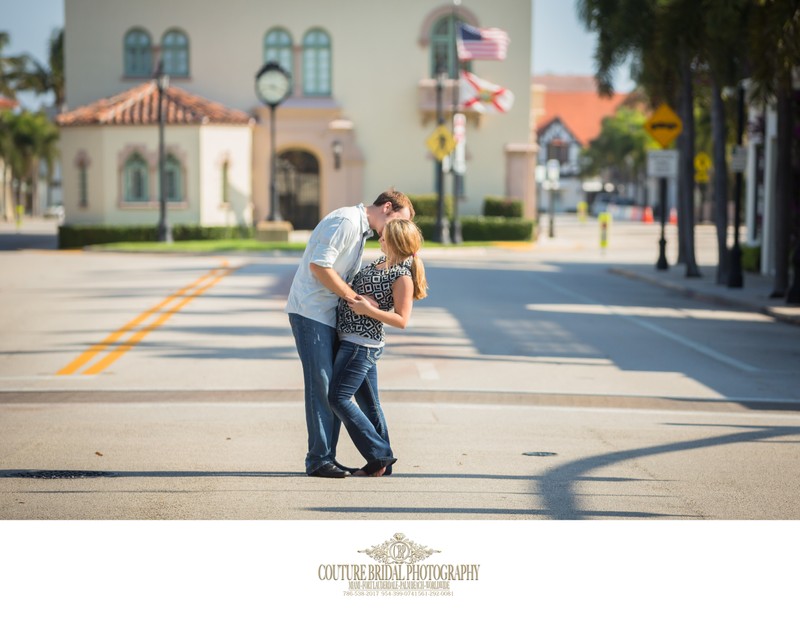 As we walk west along Worth avenue during our engagement or wedding portrait shoot well also come across Tiffany's and their stainless steel doors. Couples love having their photos taken in front of the door before we cross the street and head to Peruvian Avenue and begin to work out way back to where we started.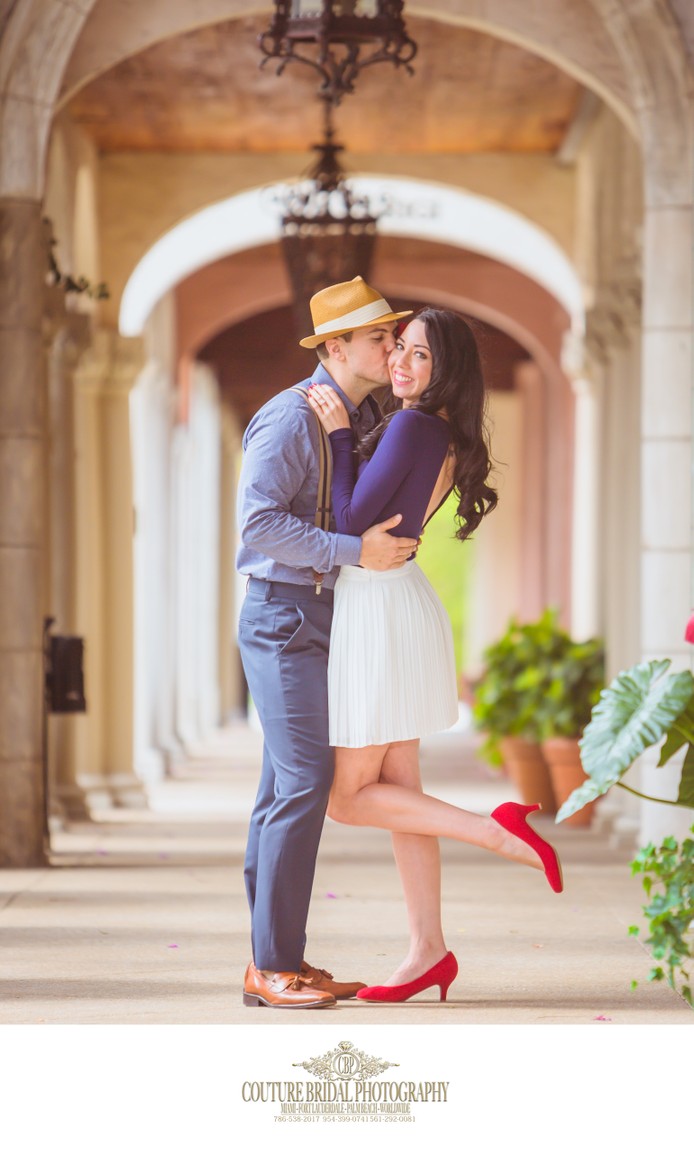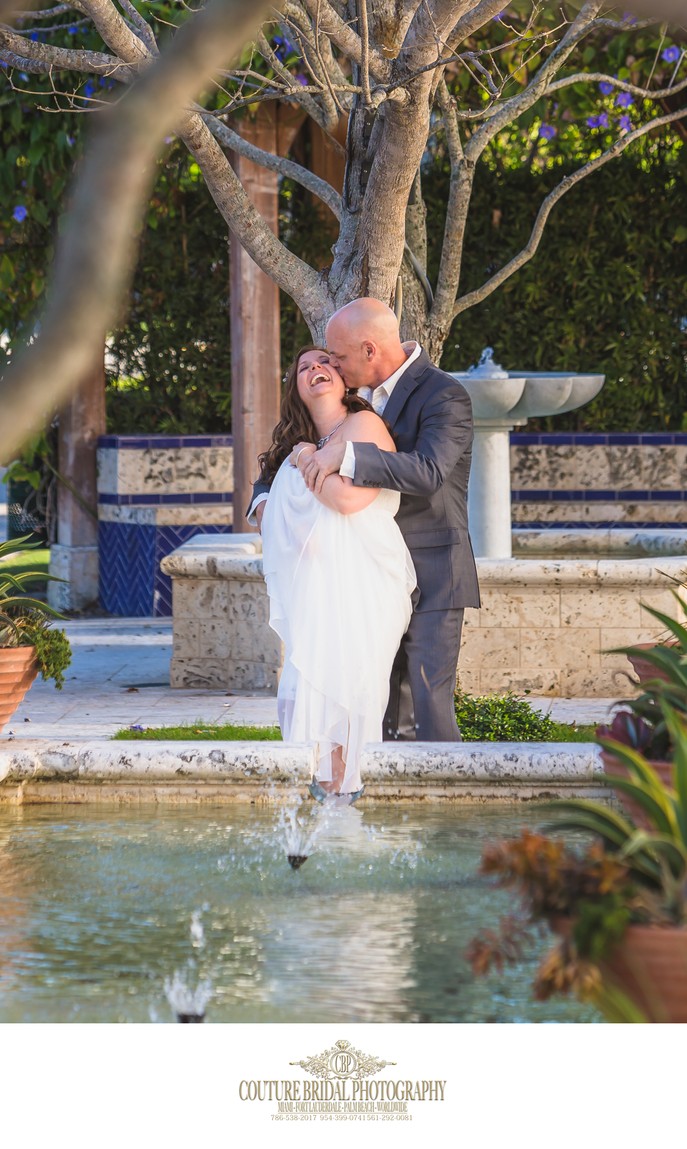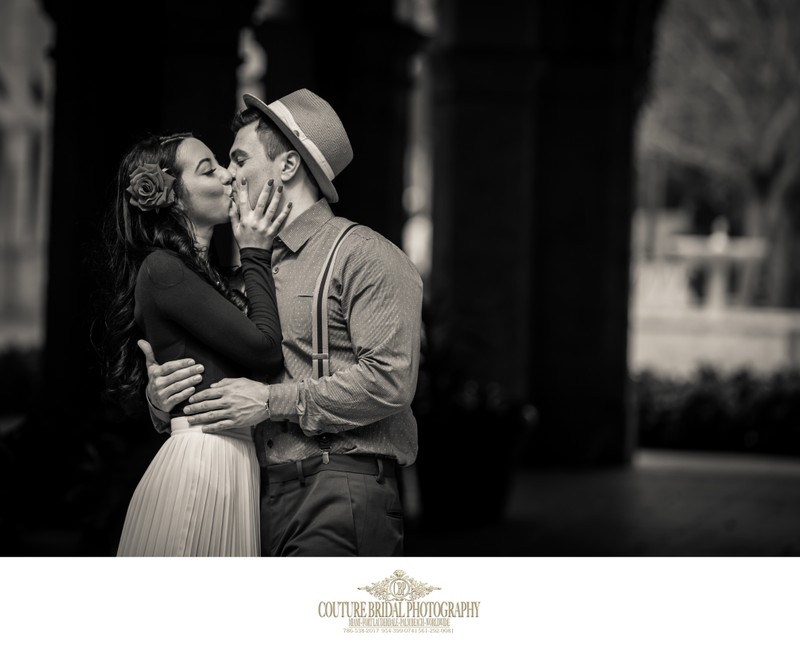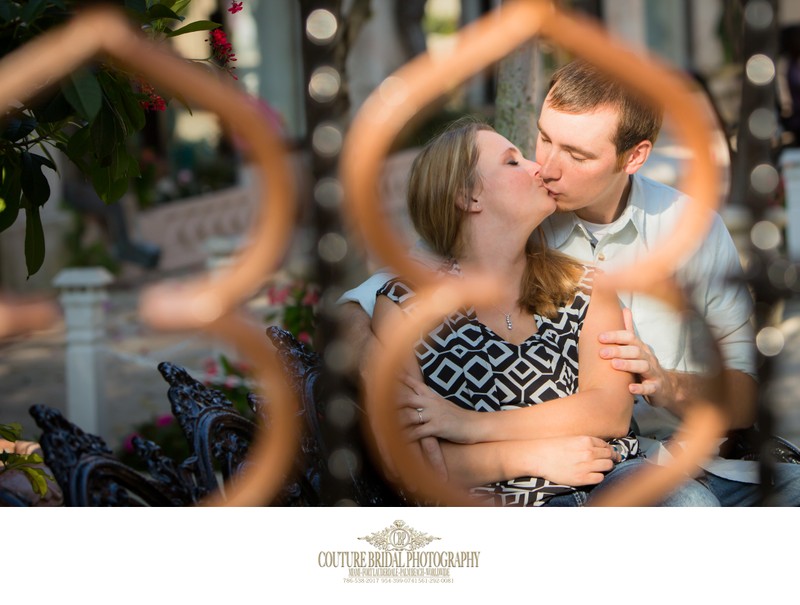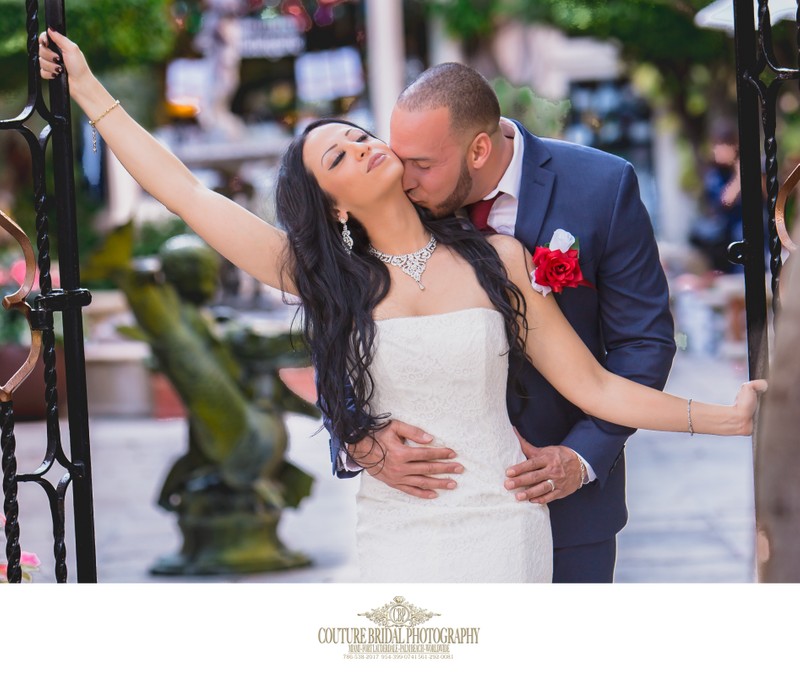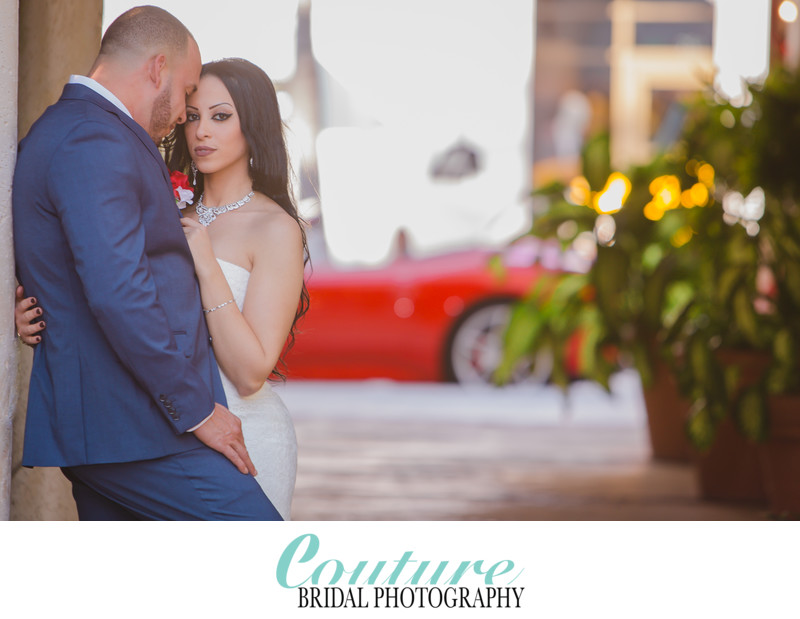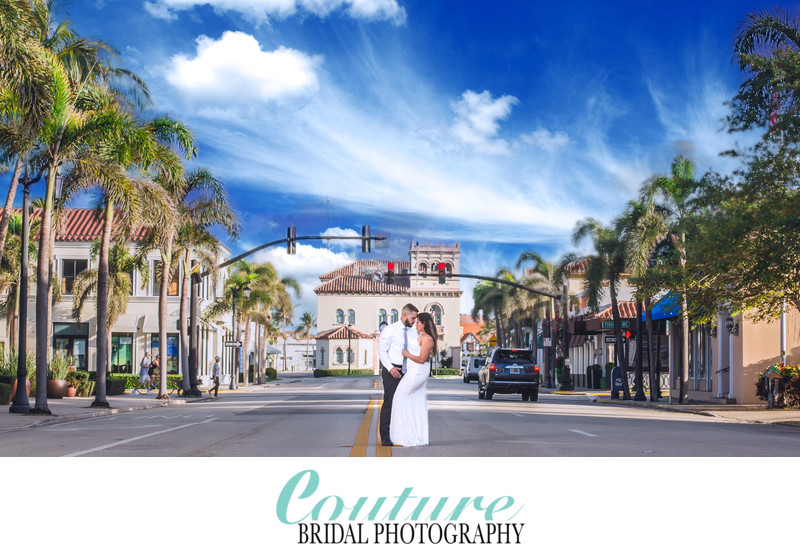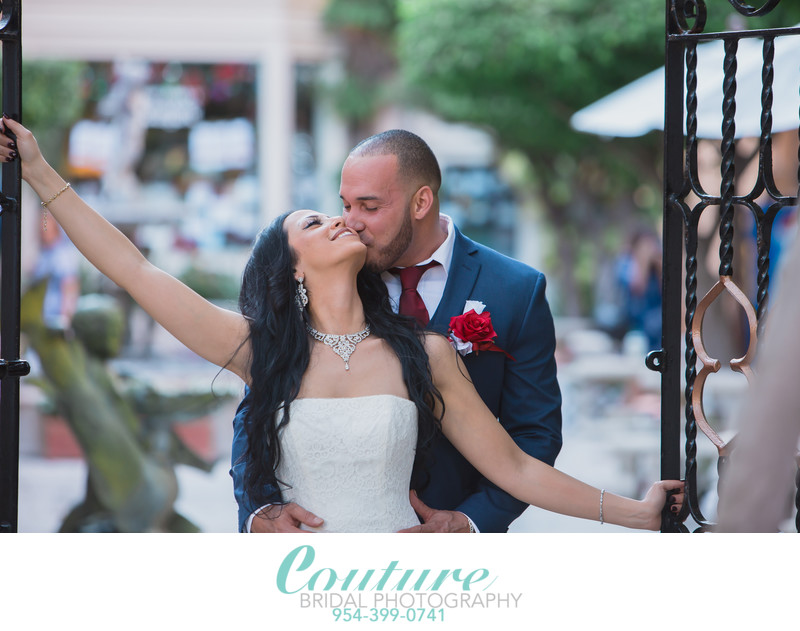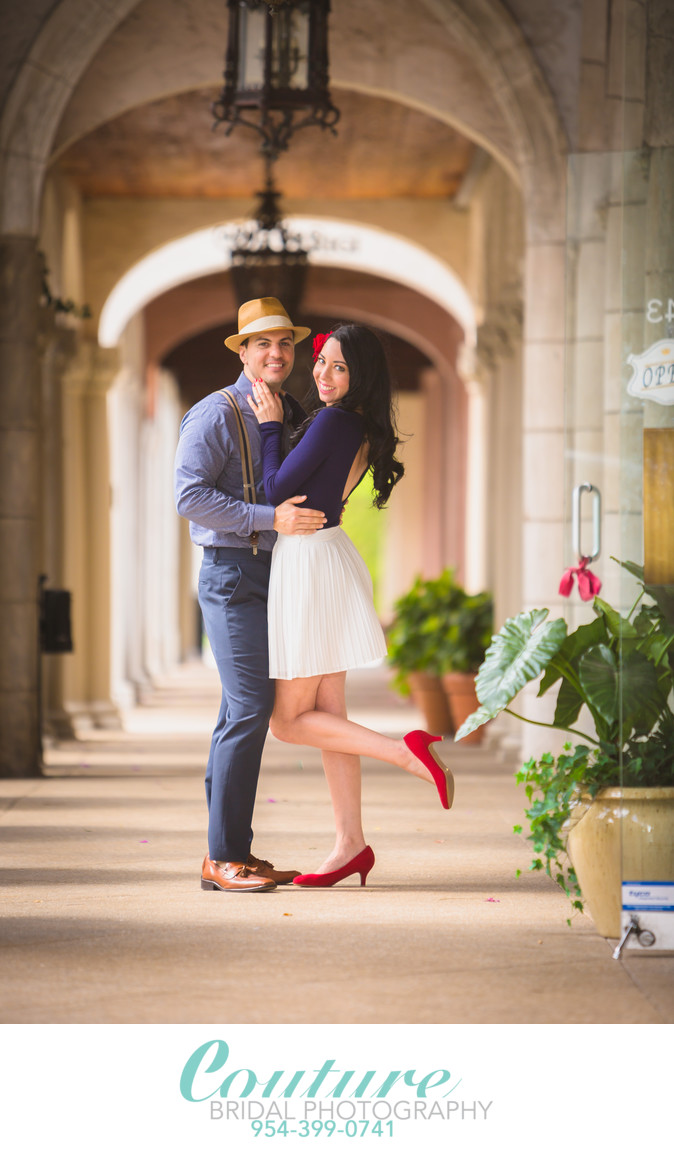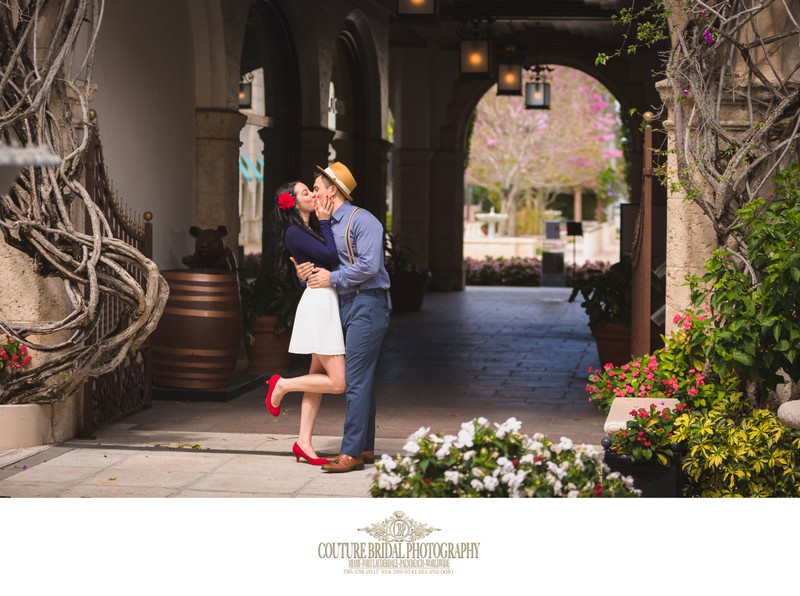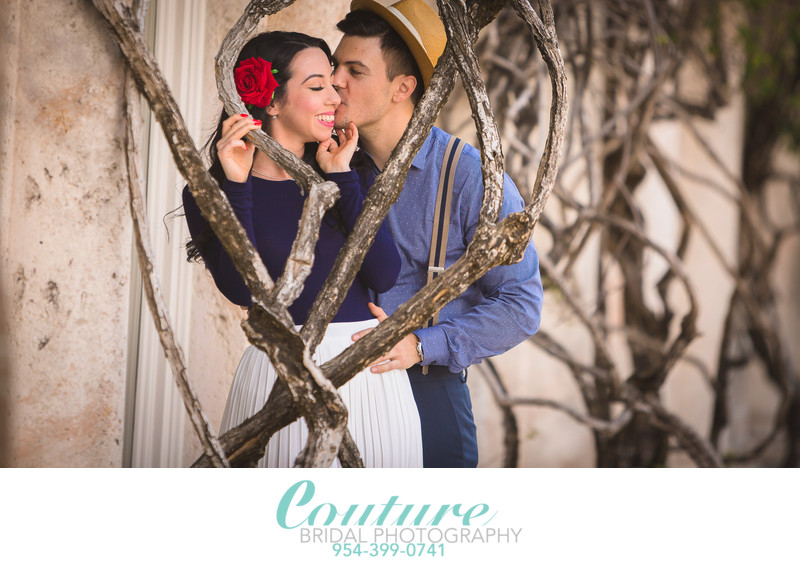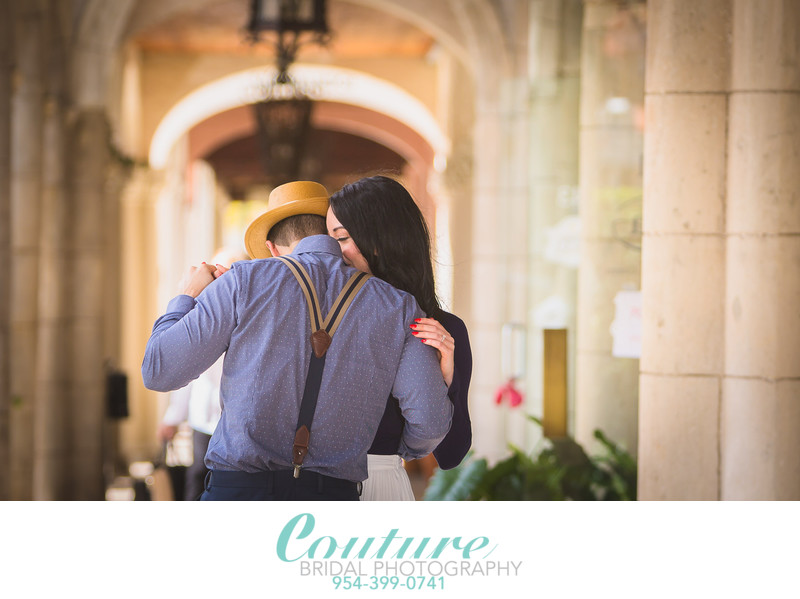 Once we get over to Peruvian Avenue, we'll walk back east over to County Line rd and walk to the Fountain located behind the Palm Beach town building. During our walk along Peruvian the famous blue door and vines on the wall are another favorite location for beautiful engagement and wedding portraits.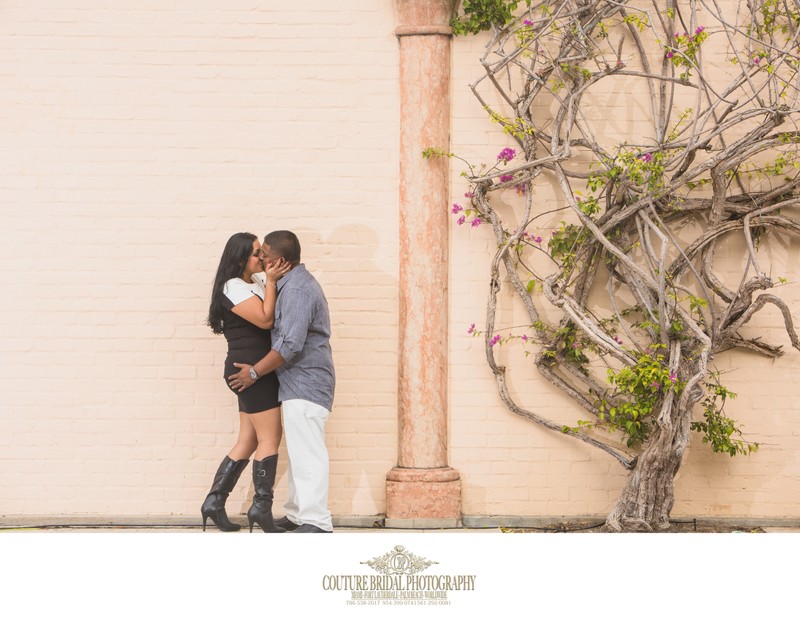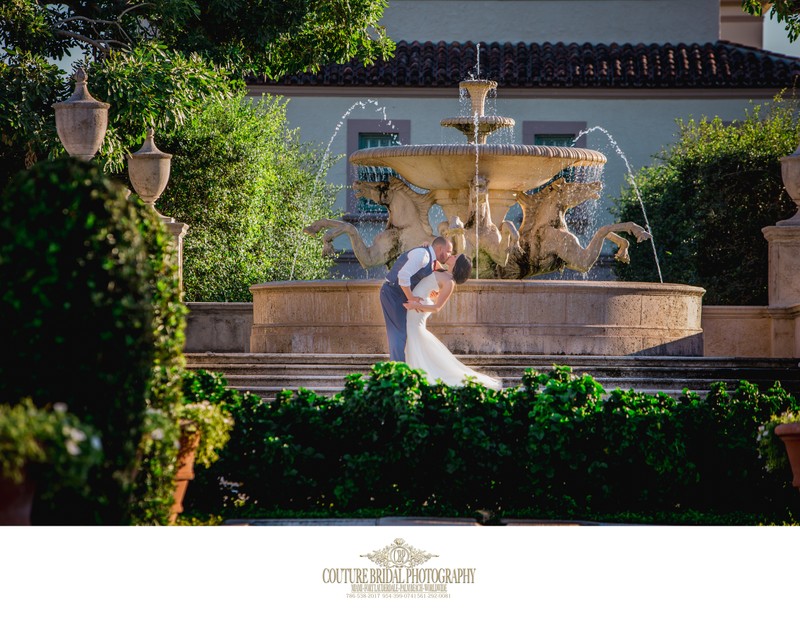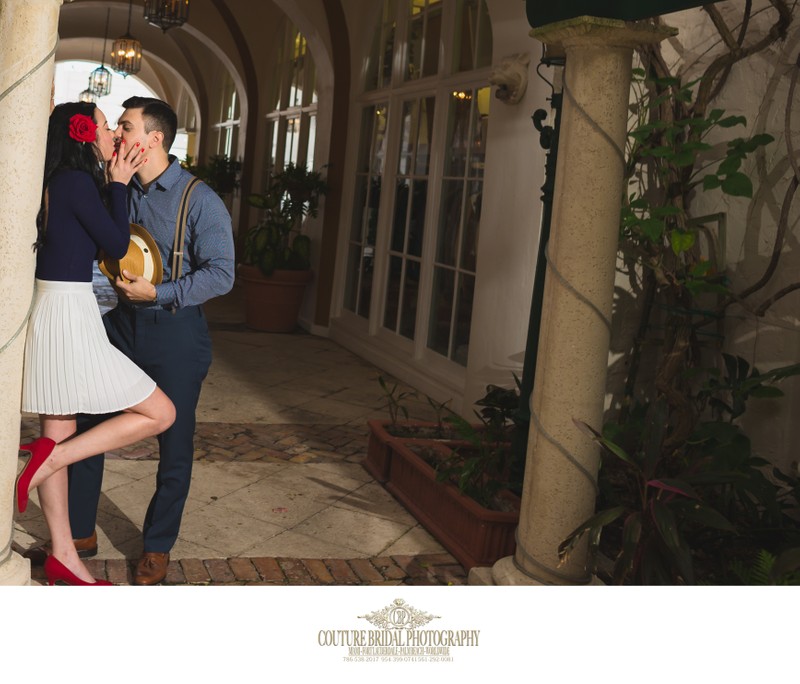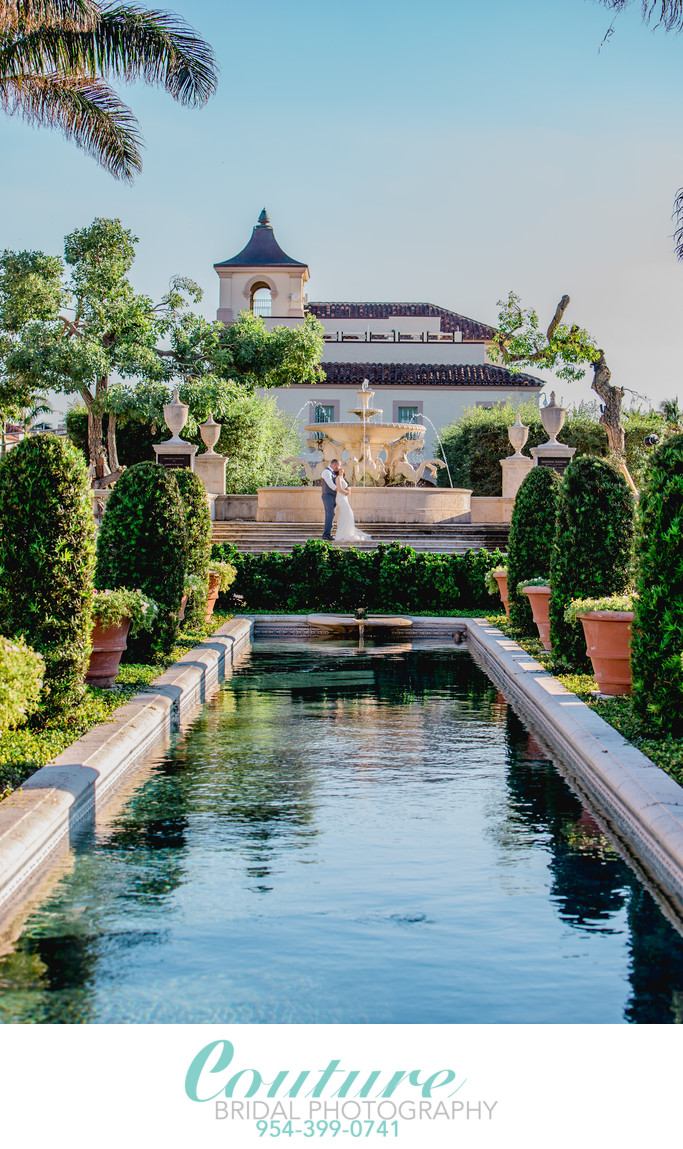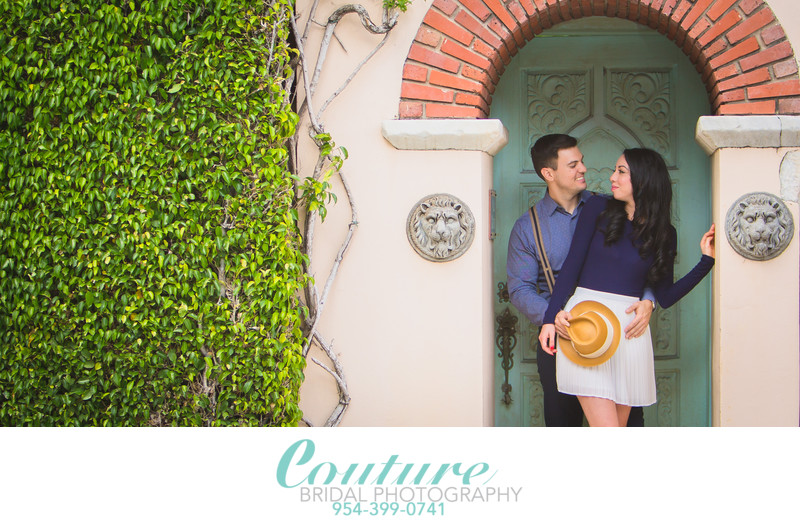 Couples throughout Palm Beach county and residing in Town of Palm Beach typically book me and my team for engagement photography along Worth Avenue and weddings at Bethesda by the Sea Church, The Breakers Hotel and Resort and Henry Morrison Flagler Museum as the best rated wedding photographer in Palm Beach. Many celebrities and wealthy Town of Palm Beach residents also book me for the work I'm entrusted with photographing art pieces for my brothers gallery, Findlay Galleries. Yet the main reason couples in Palm Beach book me for is for my elegant, romantic and timeless photography style that is based on a vibrant contemporary film look that has texture, depth and a natural style,
Town of Palm Beach Secret Photography location
As a trusted photographer in Palm Beach, I also have access to locations many people can only dream of in town of Palm Beach. My favorite location for engagement and wedding photos in Town of Palm Beach is a well kept secret and for those looking for a truly unique photography experience. I take my couples there for spectacular and romantic photos they will love forever. Here are some photos from my secret Palm Beach island photography location.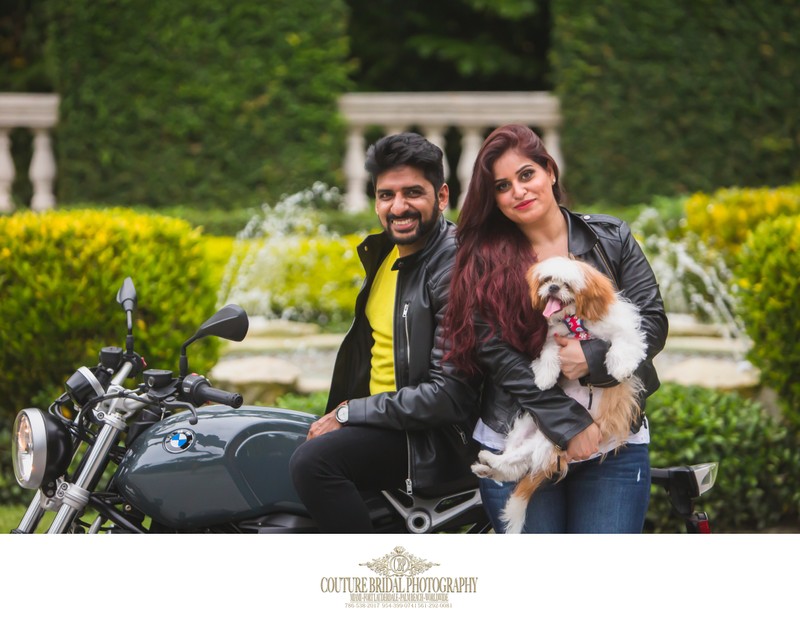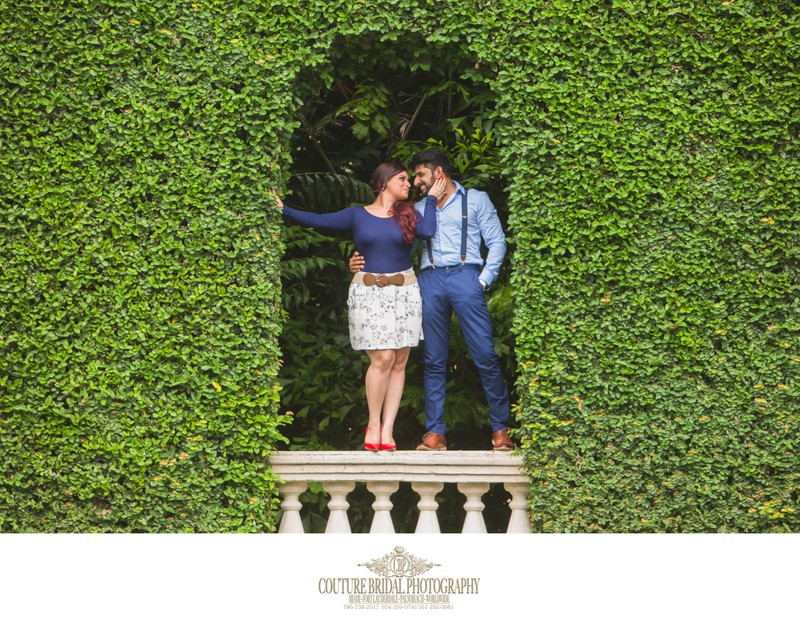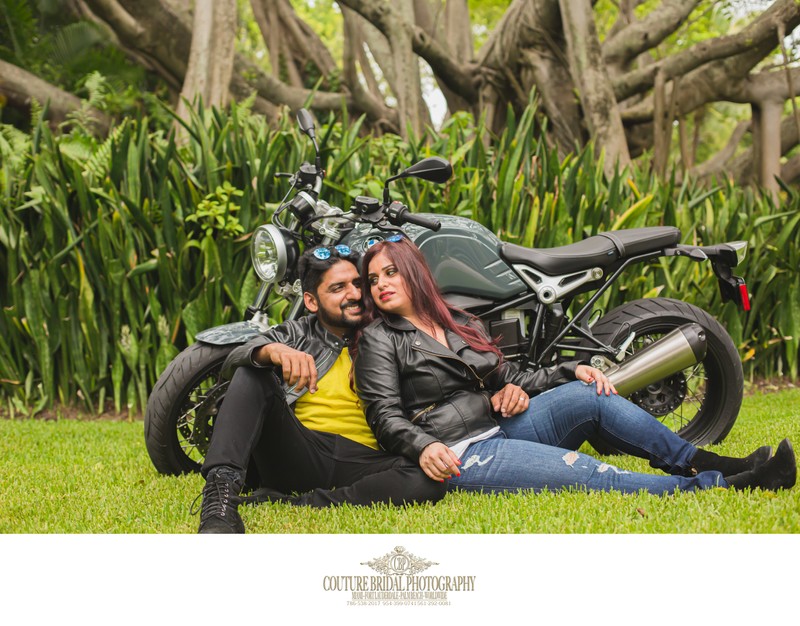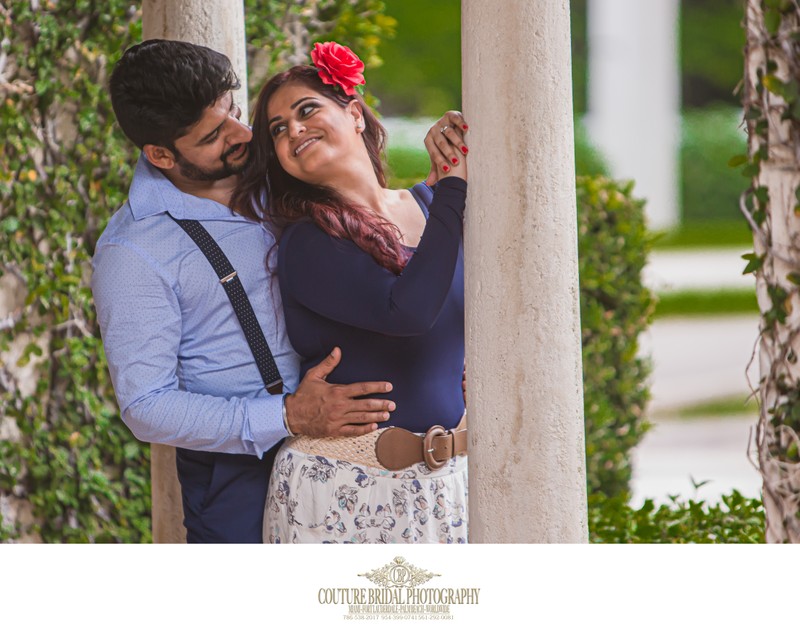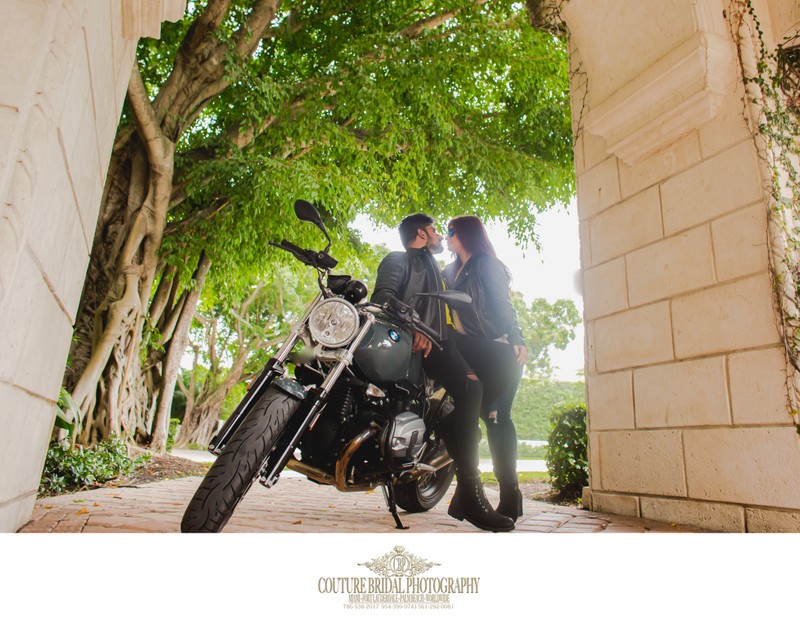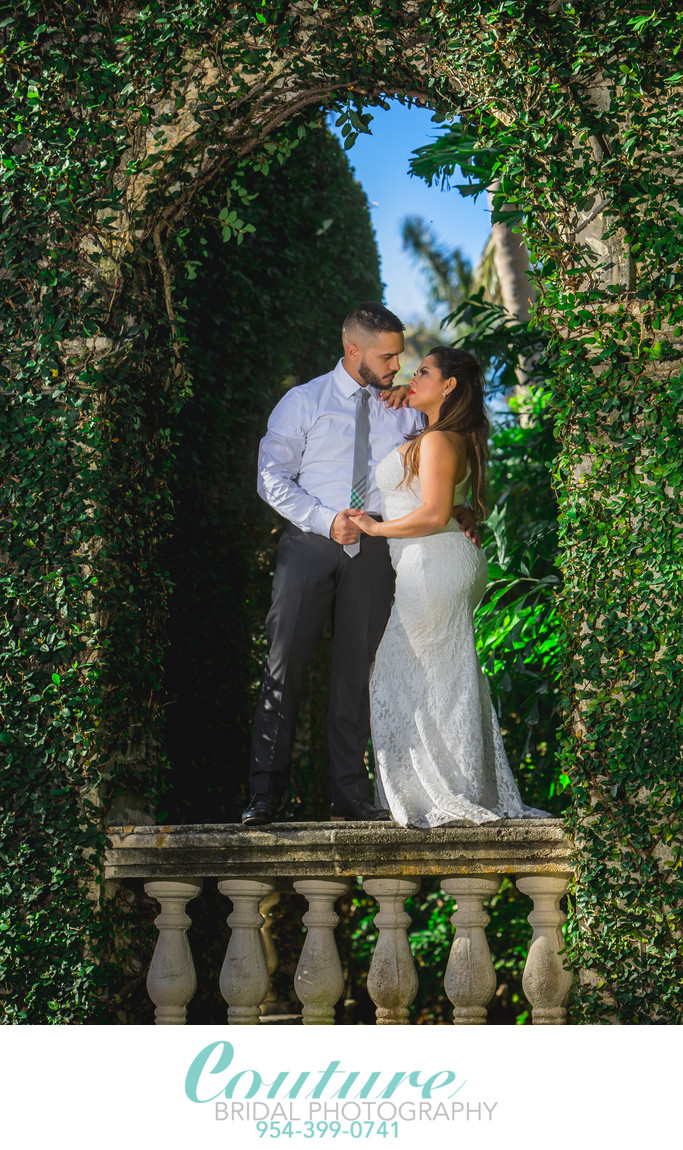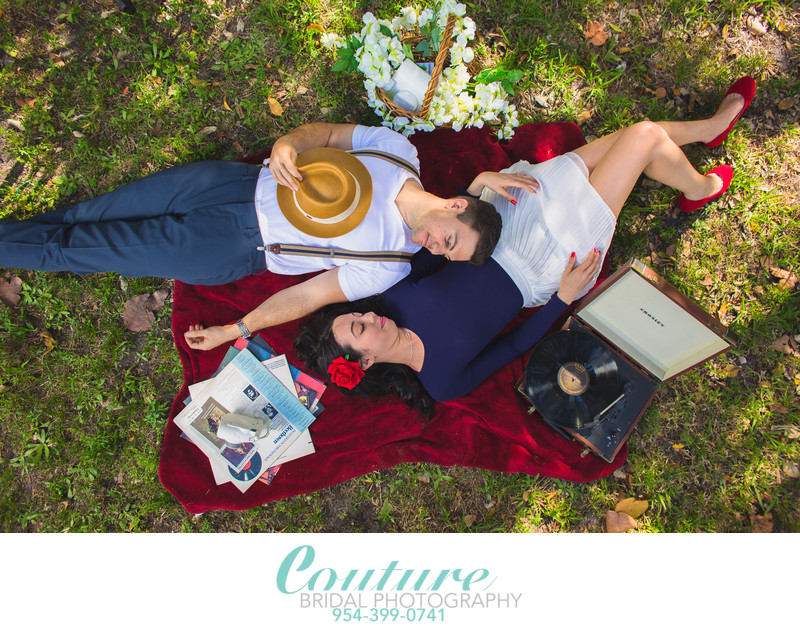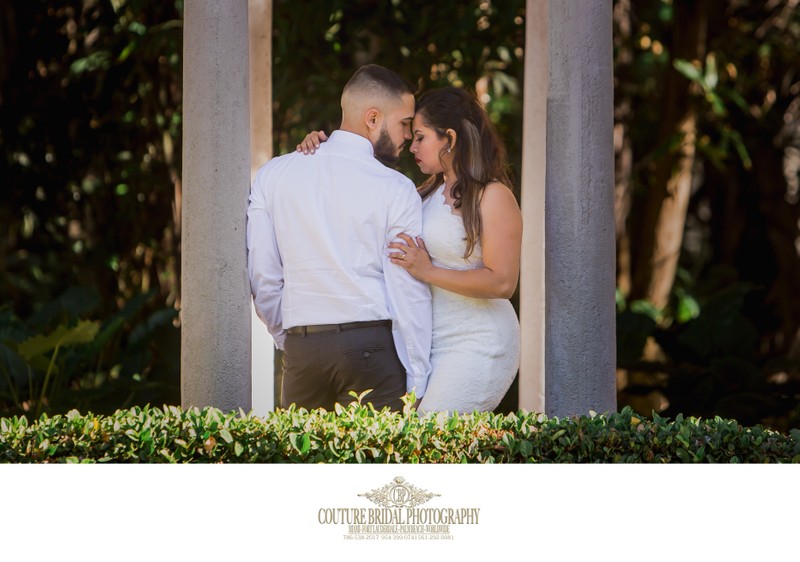 The Town of Palm Beach Clock tower!
When I plan an engagement or wedding photography session with my couples on Palm Beach Island, one of the most important questions I ask, is do they want to utilize the beach front and clocktower and do they want to start there or end there. I always recommend starting at the clock tower at sunrise for the most amazing photos an engaged couple could have or married couple planning a first look or bridal portrait session the day after their Breakers or Henry Morrison Flagler Museum wedding. The sun rising over the horizon and the beautiful Atlantic ocean make for some really incredible photography opportunities.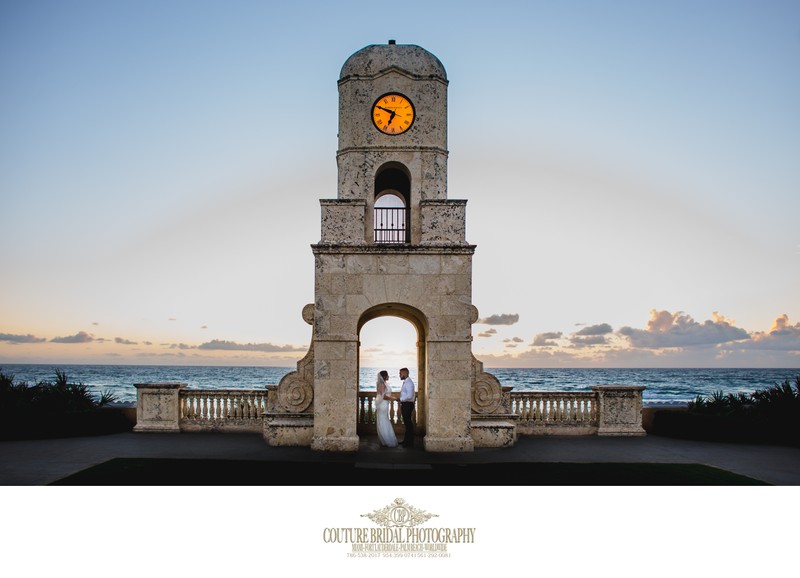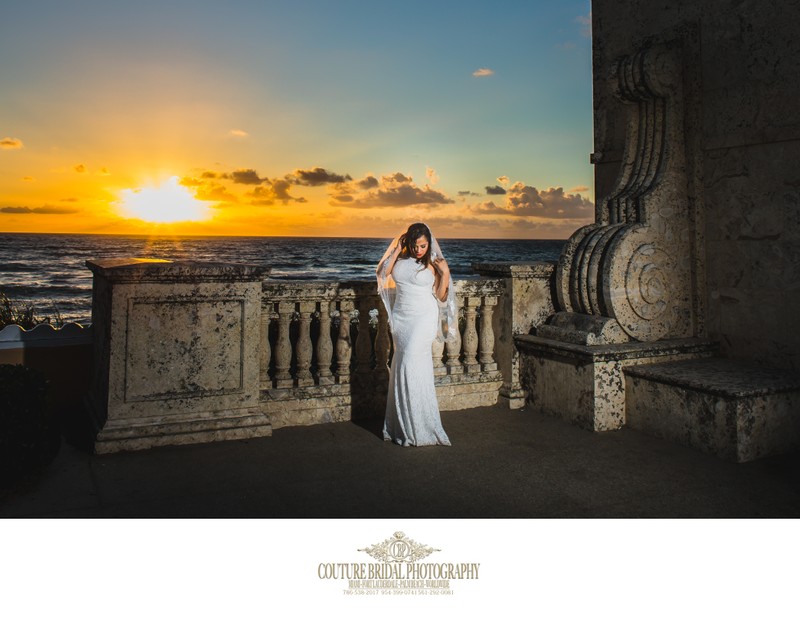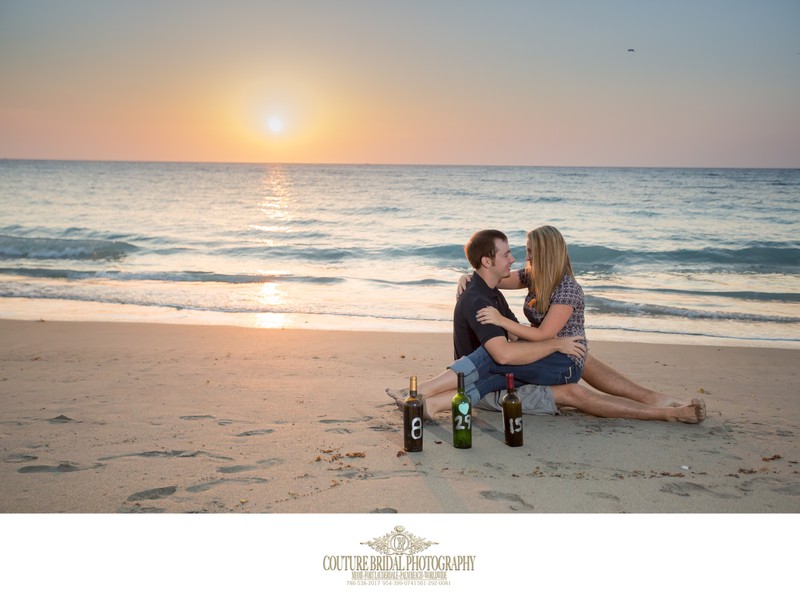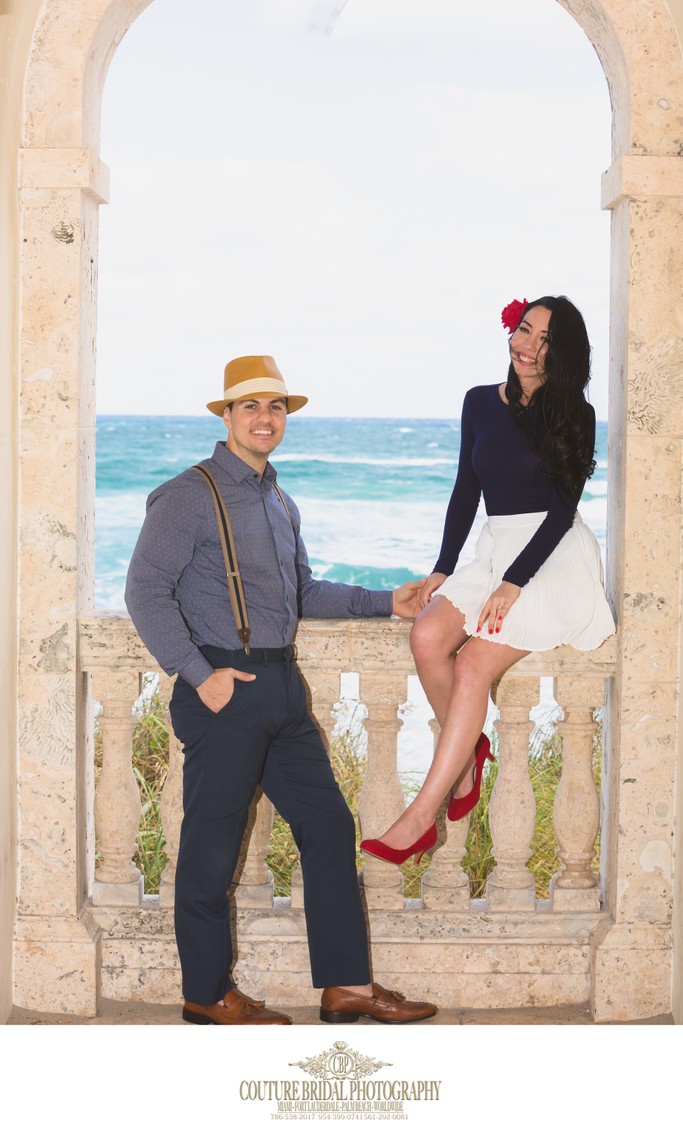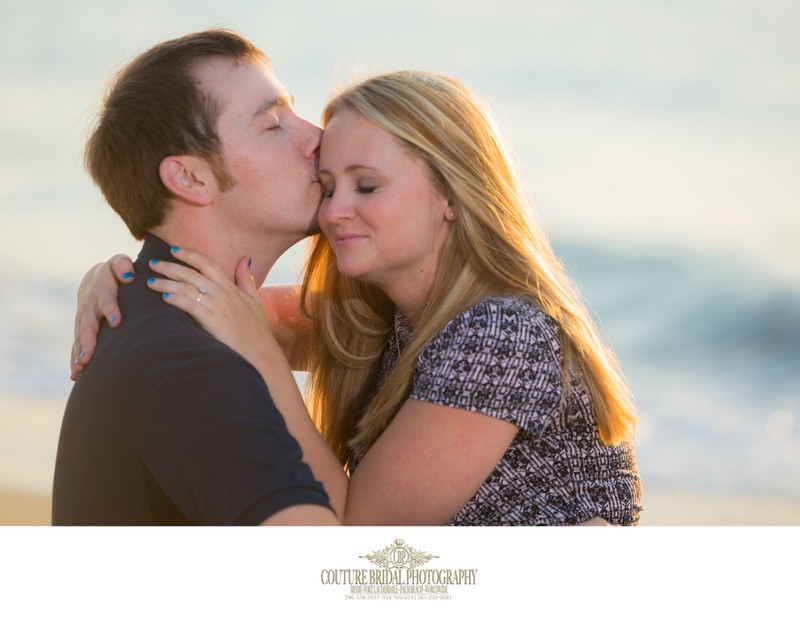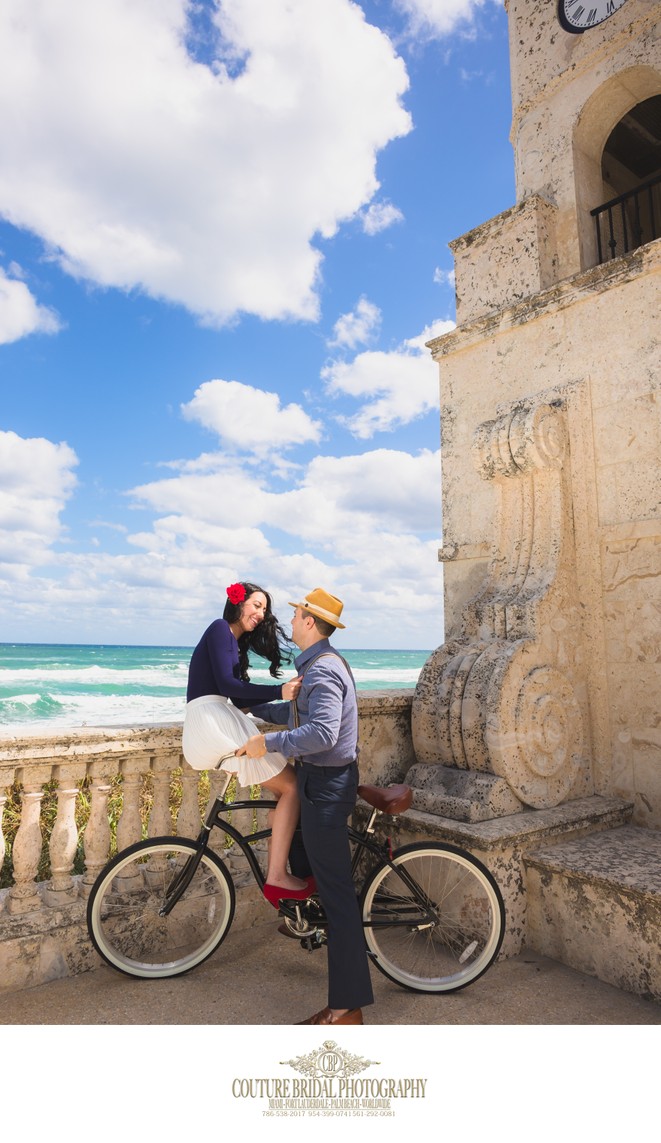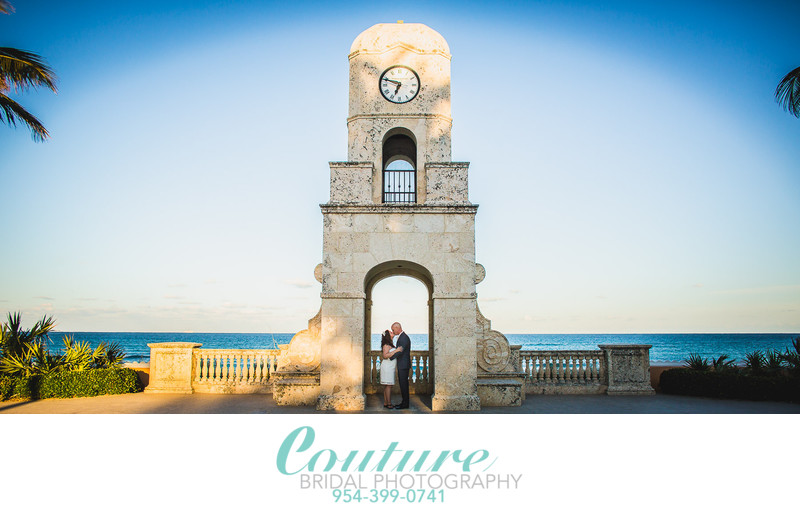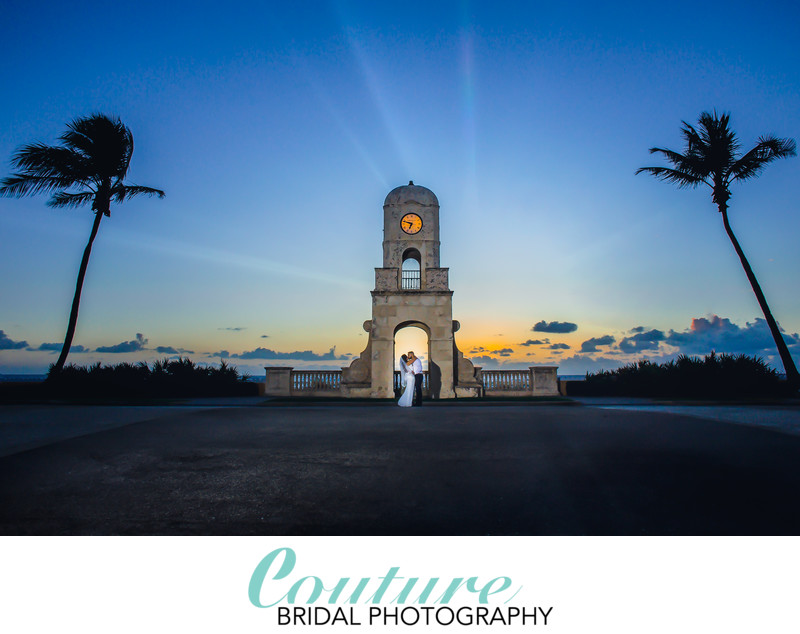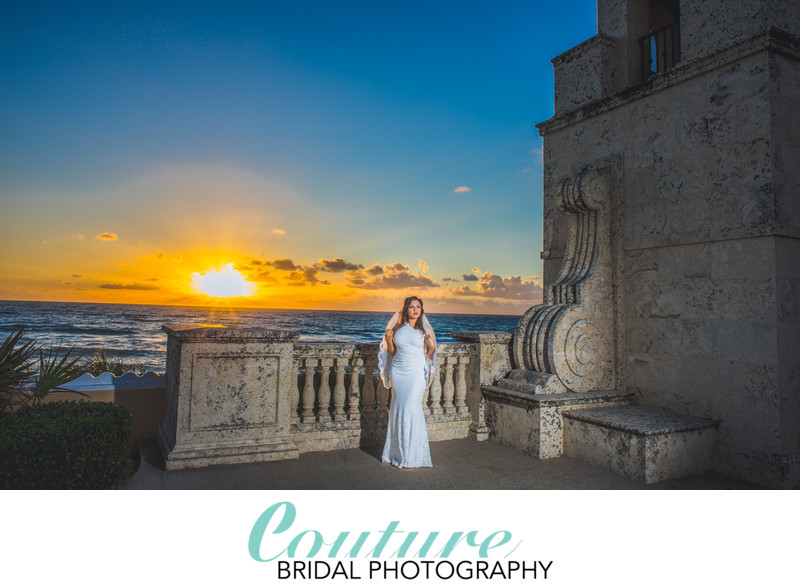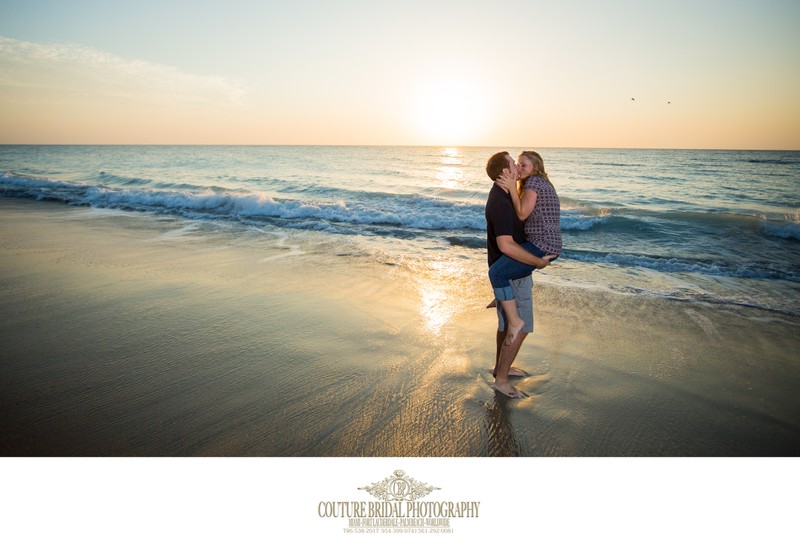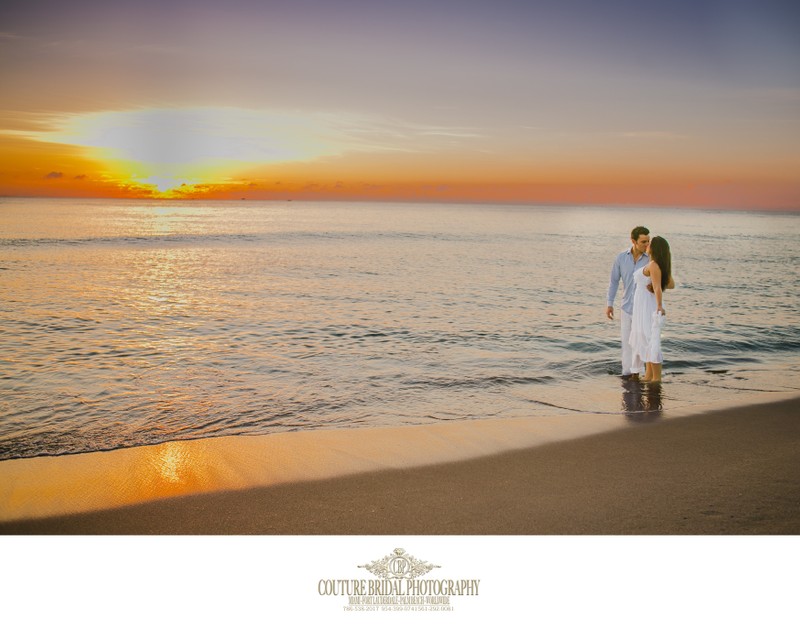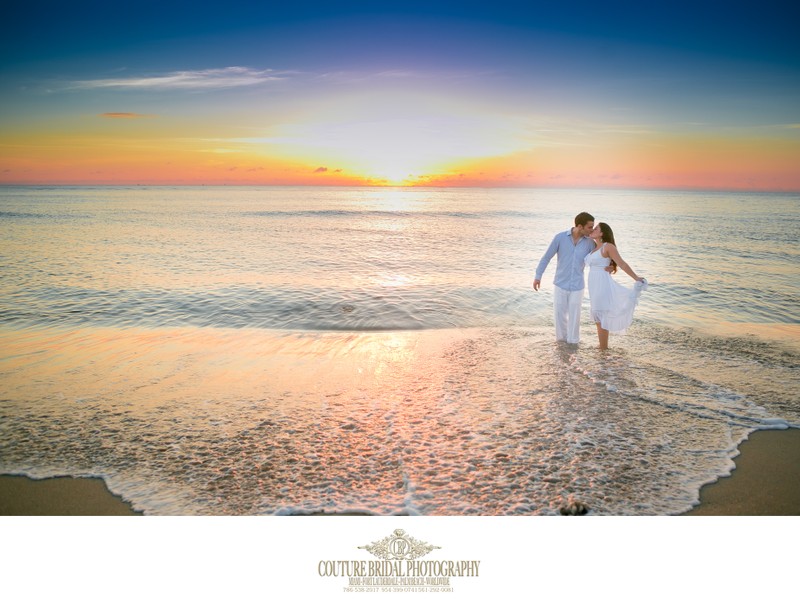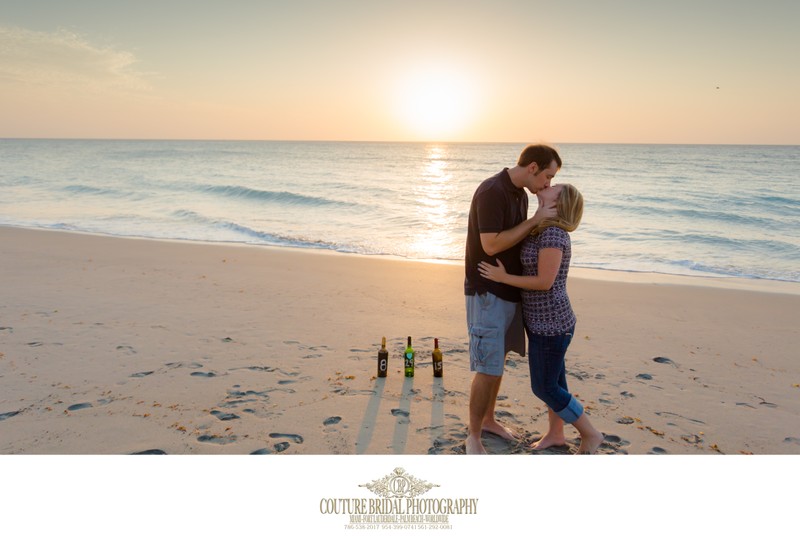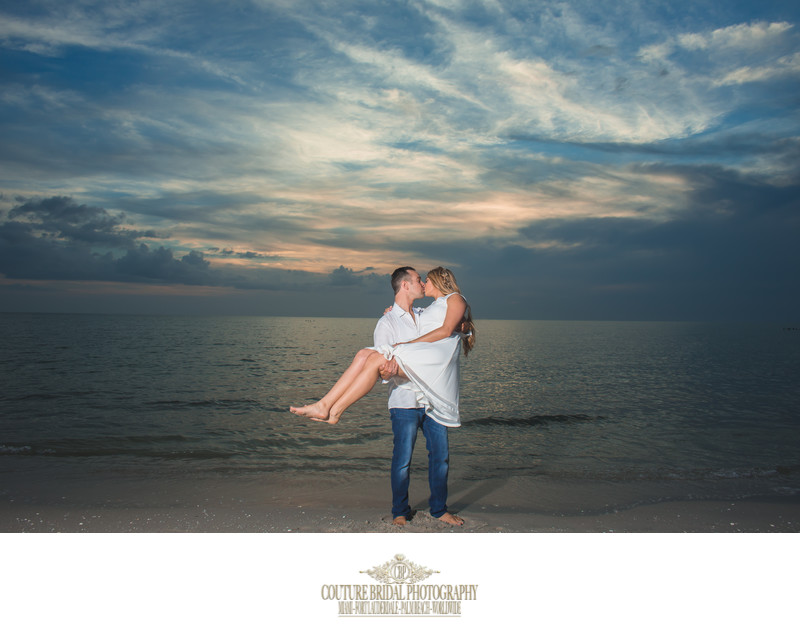 Palm Beach Weddings
Whether you're just engaged and want an engagement session or planning a wedding, we are the top rated wedding photographers in Palm Beach. We provide wedding photography to more couples in Palm Beach than any wedding photographer in South Florida. From Boca Resort in Boca Raton to the Breakers Palm Beach and Jupiter Beach resort, we are the most sought after wedding photographers in Florida for our personalized wedding photography and distinct artistic story telling style of wedding photography.
ABOUT COUTURE BRIDAL PHOTOGRAPHY
Elegant. Romantic. Timeless. We are a group of creative photographers in Broward County with a passion for storytelling. Founded in 2008, our studio has been recognized as the best Wedding Photographers in Fort Lauderdale and South Florida by various publications, websites, and groups. We'd love to meet with you anywhere in South Florida and show you our albums and other print photography products. We can also provide more information on our Wedding Cinematography and introduce you to our team.




Location: 87 Via Mizner Palm Beach, FL 33480.

Keywords: Engagement (152), Palm Beach (317), Worth Avenue (65).

Fort Lauderdale Wedding Photographer