SOUTH FLORIDA'S TOP RATED WEDDING & PORTRAIT PHOTOGRAPHERS
Alfredo V. - Owner/Principal Wedding Photographer
So most about pages on wedding photographers websites you'll come across talk about falling in love with photography at a really early age. This happened to me as well, and I began my journey into photography at the age of 16. As an avid hobbyist, I learned and practiced photography as my past time and recorded the events and stories that surrounded me as I grew up.
Well I am now 44 years old and have been a professional photographer specializing in Weddings since 2006. I created Couture Bridal Photography, LLC. When demand for my style of wedding photography took up and I became one of the most in-demand engagement and wedding photographers in South Florida and Puerto Rico. I've also become one of the preferred destination wedding photographers in the United States.
When I am not involved in photography, I am a firefighter/paramedic and teach Basic Life Support, Advanced Cardiac Life Support and Pediatric Advanced Life Support as an America Heart Association instructor for a health care training school in Miami. I spend some of my week days teaching doctors, nurses, EMT's, paramedics and other health care providers how to save lives or rectify them. Prior to becoming a firefighter/paramedic, I spend 10 years as a police officer in Palm Beach County.
My expertise is really working and interacting with others whether it be assisting them during an emergency, teaching complicated concepts related to resuscitation to wide ranging demographic of health care professionals or listening to ideas couples have for their wedding day photography. My passion though, is capturing the fleeting moments that take place in peoples lives. From Family portraits, engagement photography sessions, wedding photography and maternity photography to basic on-location headshots, photography is what soothes my soul and brings me to my happy place.
The passion I have for photography, especially wedding photography has made it difficult to expand beyond myself to offer my unique style and approach to photographing weddings. I finally met Sandra, who as a portrait photographer, friend and colleague, understood my vision to grow and expand Couture Bridal Photography. Now in 2019, Sandra is my studio manager and we've begun to seek out the best photographers in South Florida, who share the same vision I had in 2008 when I started this studio. These associate photographers we have on-board are dedicated full time experienced photographers, who have a similar style of photography that compliments my unique, quirky and artistic approach to wedding photography I have developed over 28 years of study, practice and application.
---
---
Yanelis T. - Associate Wedding Photographer
My name is Yanelis Torres and I'm a wedding & lifestyle photographer, fur mommy, foodie, traveler, Jesus follower and a blessed wife. I've always been driven by creativity, but never imagined I could find success as a photographer. So, I started in the corporate world shortly after graduating high school. Many years passed and I was never truly happy with my so called career. During this time, I discovered photography and it sparked my interest. I wanted to explore the world of photography, but I wasn't ready to fully commit. Several years later, I finally with the love and support of my husband, I finally transitioned from a 9-5 to what is now my dream career, as a professional photographer
From Alfredo:
I had been looking for a wedding photographer to build a team of top wedding photographers with the same drive and passion as I have. In discussion with Sandra, where to find such a person, we started looking through social media, web searches and low and behold, Sandra found a photographer looking for an assistant. Sandra went undercover as an assistant to check out Yanelis in action on an engagement photography session in Vizcaya museum and gardens, in Miami Florida.
We had already looked at her instagram and facebook page, so we liked the work, but thats only 50% of what being a wedding photographer is about. So Sandra spend several hours helping Yanelis on this engagement session making mental notes on several things that would be important to us and my brand. My brand is about passion, enthusiasm, creativity and being engaged with our couples. The other important aspect of my brand is being personable. presentable, fun and professional while really working hard to over deliver what a bride, groom or any client would expect. Sandra found that Yanelis had these qualities.
Fast forward and I am scheduled to go out of town and a couple was desperately seeking a wedding photographer to cover her wedding. Sandra reached out to Yanelis and we gave her, her first Couture Bridal Photography wedding. Well my out of town trip was cancelled and I had the opportunity to work alongside Yanelis and Sandra. Yanelis was amazing with the bride and groom. She made them feel comfortable, excited and was able to really work with them to create the most beautiful images Couture Bridal Photography is known for in South Florida and worldwide.
So now we have an amazing photographer joining the Couture Bridal Photography team to photograph engagements and weddings when I am not available, with us as a team for larger weddings or for weddings where the bride and groom want every little detail captured by three photographers. We are lucky to have a talented photographer work with us to deliver couples throughout South Florida the most elegant, romantic and timeless wedding photography anywhere!
---
Specializing in Artistic Documentary wedding Photography
In spite of how you may spend your time with your wedding photographer, it's very important to understand what motivates me, as your Wedding Photographer.
The Emotion of your wedding day captured




I am part romantic and part story teller. I am sensitive, yet fearless in my actions. I believe in love, commitment and most importantly, Honesty. My approach and my passion to photograph weddings is driven my hearts desire to document love stories with deliver an artistic collection of elegant, romantic and timeless wedding pictures your family with cherish for a lifetime.
As we share this very personal journey together throughout a wedding day, I am not only capturing moments from the perspective of your family and friends, I am putting a bit of my heart and soul into every picture. Every image I capture, is a representation of what I feel at the very moment I press the shutter of my camera. I am in a constant search to capture fleeting moments that stir emotion and wonder throughout your wedding day.
The Details to highlight your wedding day splendor


I strive to photograph every detail possible throughout your wedding day. PHOTOGRAPHY OF THE DETAIL AND DECOR OF YOUR WEDDING day documents the planning, effort, sacrifice and commitment to creating the background and foreground to your wedding day story. Beautifully detailed photos of shoes, dress, tux, rings, table settings, and venue provide the mood, style and foundation of a great love story.
The Passion of two becoming one!


The passion to evolve as an artist and treat every wedding as a new canvas. As a Photographic artist cameras are to me what brushes are to a painter. I approach each wedding photography assignment as an artist being commissioned to create a painting or a sculpture. I stand out among most Fort Lauderdale Wedding Photographers because my motivation is to create art.
I am not motivated by how many weddings I get hired to photograph? each year or how much I stand to make for each wedding? or if I should be compensated more for what I do? My only motivation is my heartfelt passion for telling stories with epic fashion forward documentary wedding photography with a fine art approach.
The only other motivation is to evolve as an artist and provide a unique wedding photography experience to every couple that entrusts me to capture their wedding day.
The Love of your life with your family and friends


As a believer in the blessings and God's gift of love, it's with great honor that I Capture love in it's purest form with beautiful wedding pictures to last a lifetime. The ability to capture raw love in the form of a nervous brides smile, a single tear of a mother as her son or daughter reads their vows, or the look on the face of a groom when his eyes meet his brides for the first time on wedding day is my reminder of what love is and should be.
Photography is my art ~ Wedding Photography is my passion!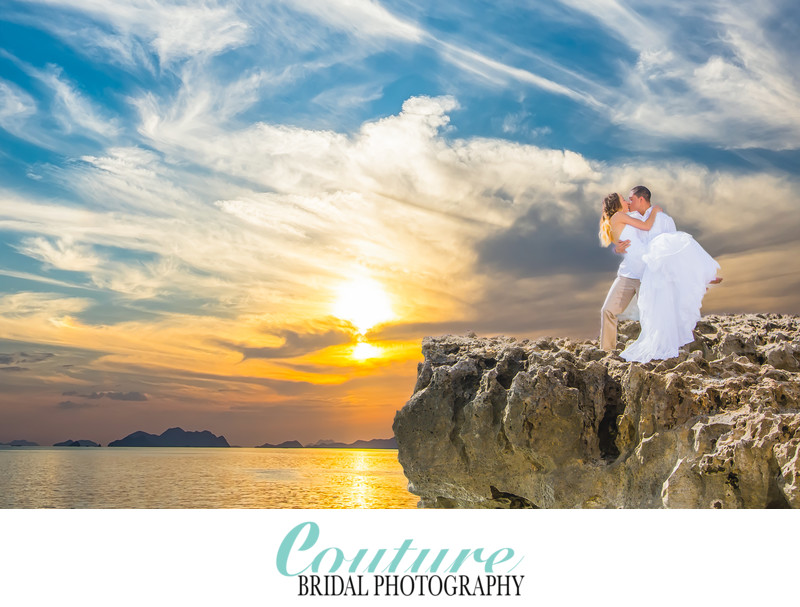 I began my journey into photography at the age of 16 with my dad's Canon Rebel G Film Camera, which I still have. I studied photography as a minor in college and all the while photographed everything I could starting with film. It was an 18 year exploration into the art of photography, as an advanced photography hobbyist before discovering my passion for wedding photography in 2008.
I have been photographing weddings throughout Fort Lauderdale, Miami, Palm Beach, The Florida Keys and destinations throughout the US and Caribbean since 2008.
I offer a unique personal style of artistic documentary wedding photography with a fashion forward flair. I capture moments as they take place and I gently guide you for artistic wedding portraits on your wedding day. My wedding images are an authentic collection of photographs that tell a wedding day story and represent the actual you.
A WEDDING PHOTOGRAPHY STYLE BRIDES & GROOMS LOVE!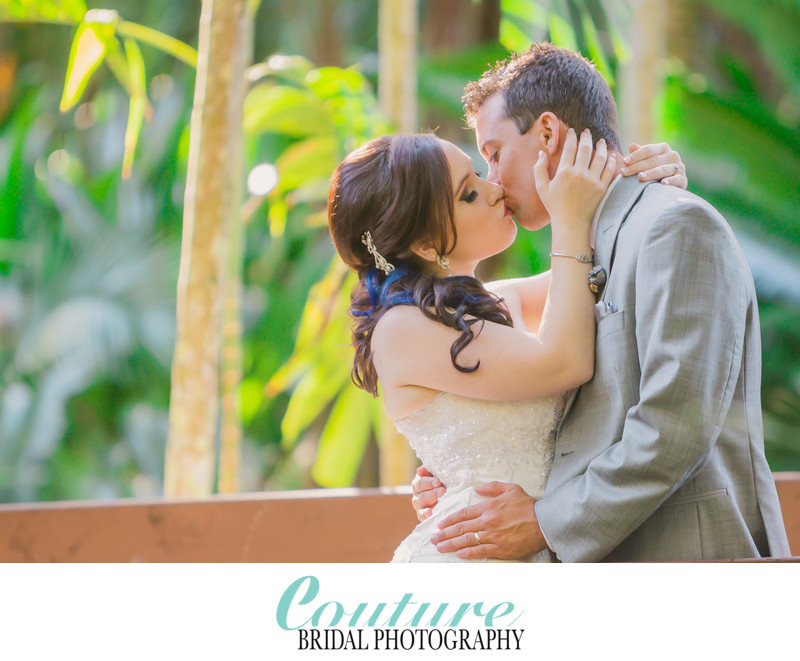 My wedding photography style is quite different from the thousands of wedding photographers throughout South Florida. I have a unique and distinct approach to capturing the details, emotions and special moments that take place throughout a wedding day. Using a mixture of photojournalism, editorial, fashion & Glamour, along with illustrative photography, I deliver a uniquely elegant, romantic and timeless collection of wedding day images meant to be preserved as custom wall art and in heirloom wedding albums.
THE ULTIMATE WEDDING PHOTOGRAPHY EXPERIENCE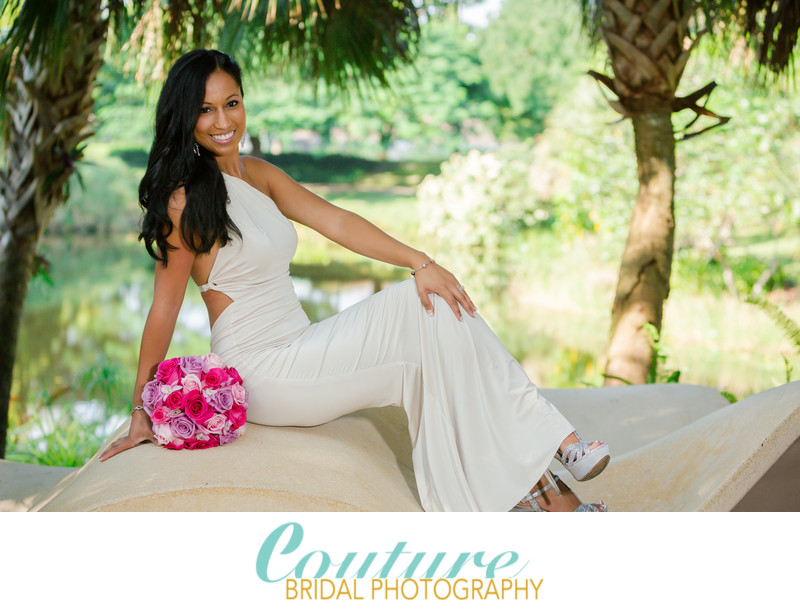 One of the main reasons couples throughout South Florida, is the wedding photography experience i offer. Couples find my approach and style of wedding photography is relaxed and laid back. I go out of my way to be as unobtrusive throughout the wedding day capturing moments as they take place and only interrupting when I need to stage a scene for a moment to take place. This approach to photographing a wedding yields beautifully photographed moments while allowing my brides and grooms to enjoy their day knowing I am anticipating every possible wedding day memory that will take place on their most special day.
OUR WEDDING PHOTOGRAPHY ACCOMPLISHMENTS & AWARDS!
The most exciting experience I have ever had as a South Florida wedding photographer, is the accomplishments I've acquired from reviews that past couples have left me and independent industry evaluations. I am named one of the top three wedding photographers/Studios in Fort Lauderdale by Three Best Rated, Top 3 Wedding Photographers/studios in Coral Springs by Three Best Rated, among the top 20 Wedding Photographers by Expertise and have won the Wedding wire Couples Choice Awards along with The Knots Best of Wedding Awards in 2016, 2017, 2018 and 2019 I've also been named among the top 5 wedding photographers in the state of Florida by Florida Rentals.