CUSTOM HAND MADE ITALIAN WEDDING ALBUMS
Custom Hand made Italian Photo Art Albums
Couture Bridal Photography exclusively offers the finest hand made Italian Wedding Albums by Graphistudio in Arba, Italy
Photo Art Albums - The Basics
Couture Bridal Photography only offers the highest quality professional printing, canvases and wedding albums exclusively by Graphistudio. Graphistudio is the #1 wedding album book binder in the world. They offer the largest selection of custom papers, covers, sizes, printing options and accessories to complete your engagement, wedding, maternity, family and portrait photography experience.
Photo Art albums - Design options
A wedding album design can be difficult and arduous process. We provide several options for the design of your wedding album that makes you a part of the design process. The process of completing a wedding book design can take several weeks before a final album design is approved by you.
We give you the option of picking out the images for your album, allow us to pick the images for the album or can work together using Skype. Our training and experience working with Graphistudio and working with various papers allows us to recommend the best options for your customized book.
Photo Art Albums - Album Styles
Graphistudio not only innovated the photo art album with high end luxury materials, they innovated the industry by creating luxury albums anyone can afford. graphiStudio has created and continues to create albums and products to meet anyones budget while still being every bit of a luxury photo art album they are known for being.
Lets start with the 2 most popular GraphiStudio photo art albums that fit any occasion and meet a variety of tastes and budgets.
~The Original Wedding Book~
The original wedding book is still the most versatile photo album graphistudio creates. This book comes with an amazing selection of covers, papers, spines and it limitless in what can be created and what style of photography is printed within. These are still the ultimate heirloom photo books made to last a lifetime and become part of your homes decor.
the "Original Wedding Book" is available in 8x8 t0 16x40 in various configurations including square 16x16. Starting at 20 pages from about $700 to 10k, these can be the luxury heirloom wedding books that keep your life most precious moments safe, yet accessible to share with family and loved ones.




~The Young Book~
The Young book is chic, classy and brings new life to photo albums. A beautiful album enclosed in a form fitting box perfect for an elegant presentation of your life's most precious moments.
You pick the style of cover, book color, interior colors and even the ribbon that guides your collection of images from its protective box. The "Young Book" brings new life to the classic photo album, yet with grace and elegance.

The "Young Book" comes in several sizes from 8x8 to 18x14 and starts at $550 with 30 pages and a maximum of 100 pages are possible within this amazing book.






~Digital Matted Album~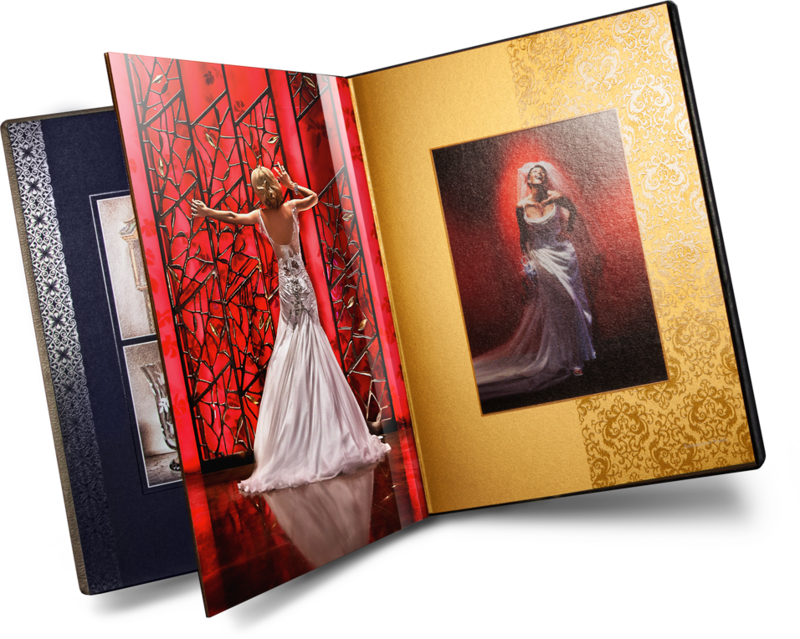 All Images & Content 2017© Alfredo Valentine - Couture Bridal Photography 954-399-0741